DC PREVIEW - Static: Shadows of Dakota #7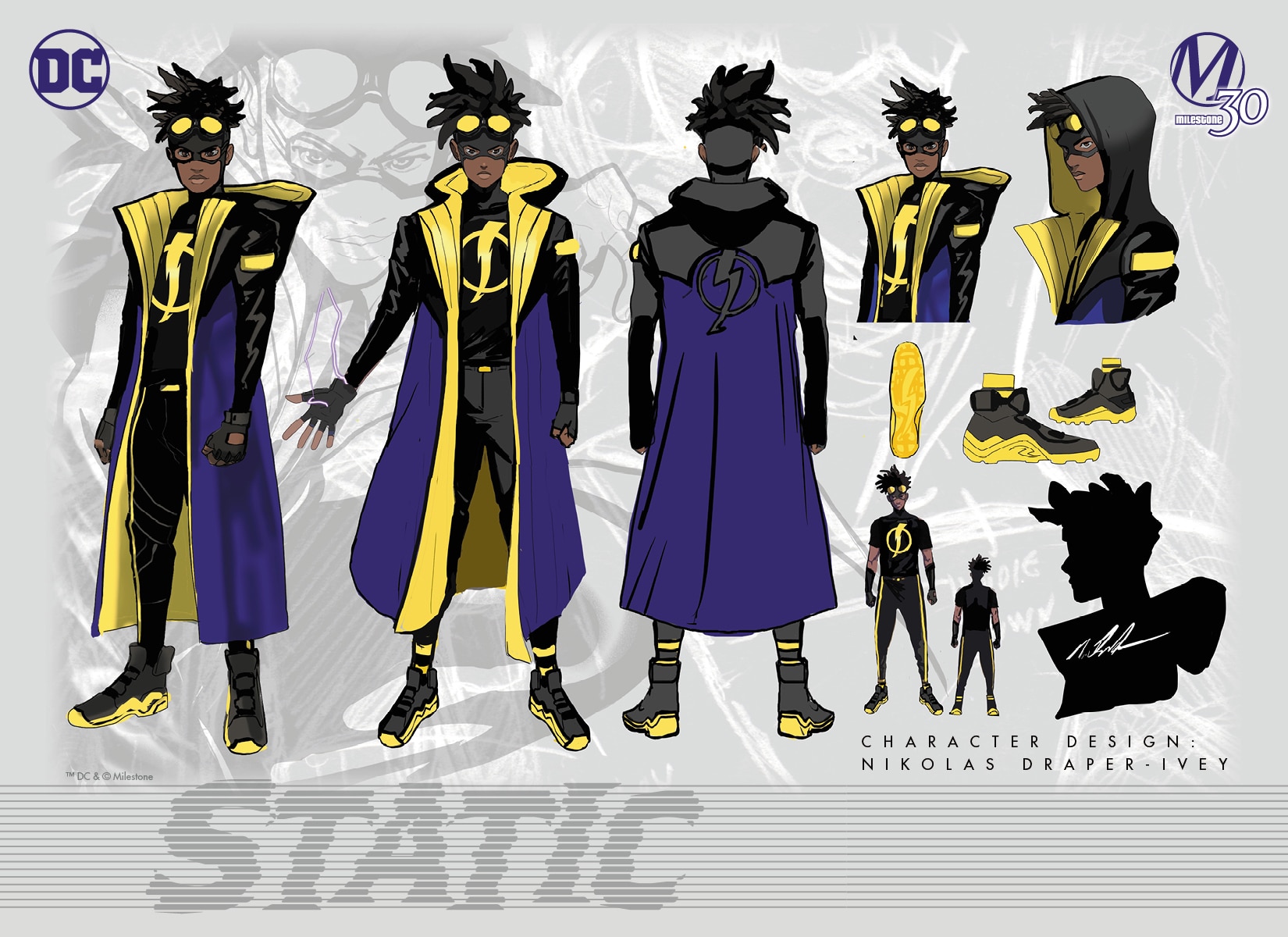 Static Gets A New Costume and Teams Up With Ebon to Fight for the Soul Of Dakota in the Series Finale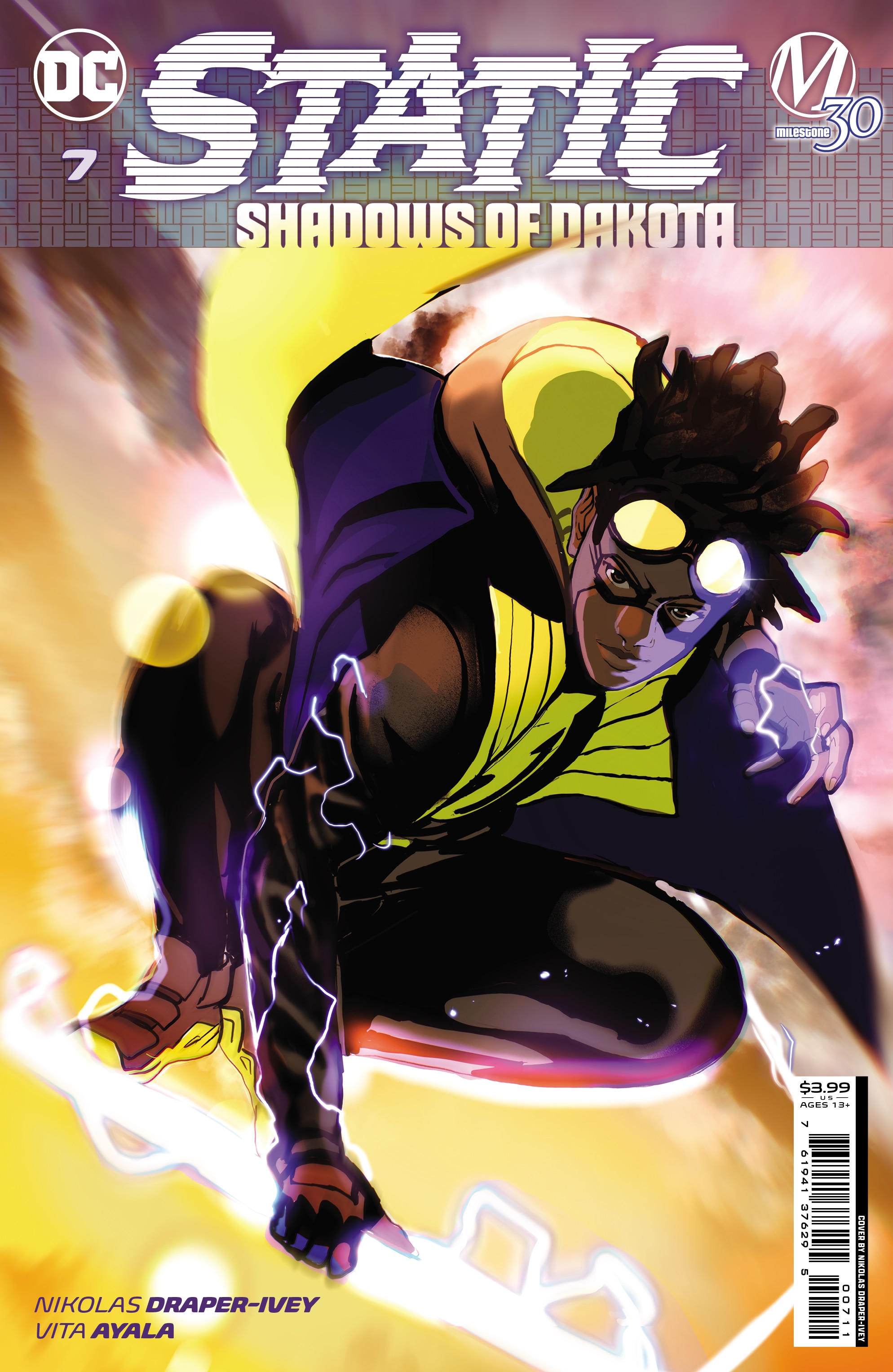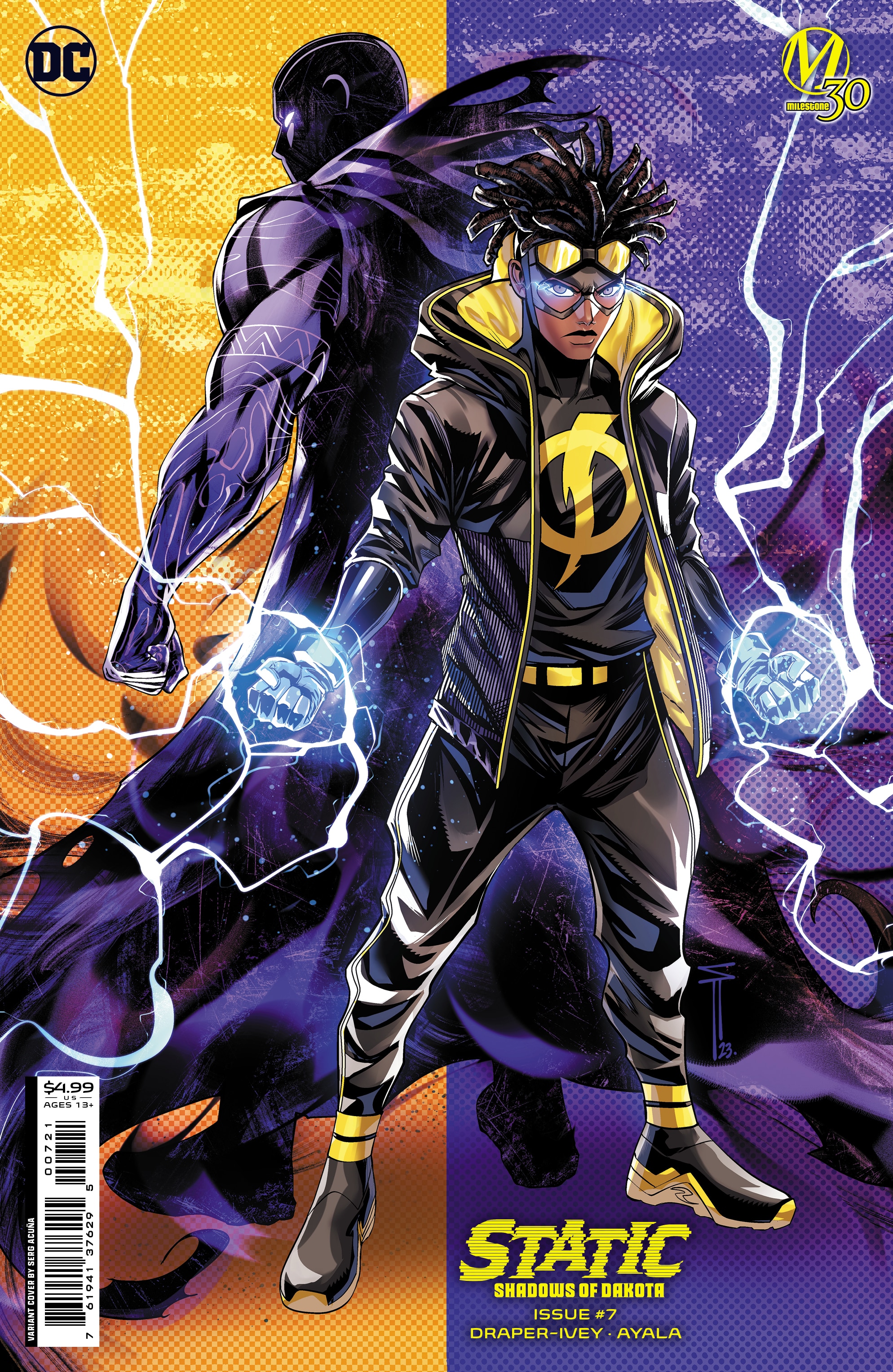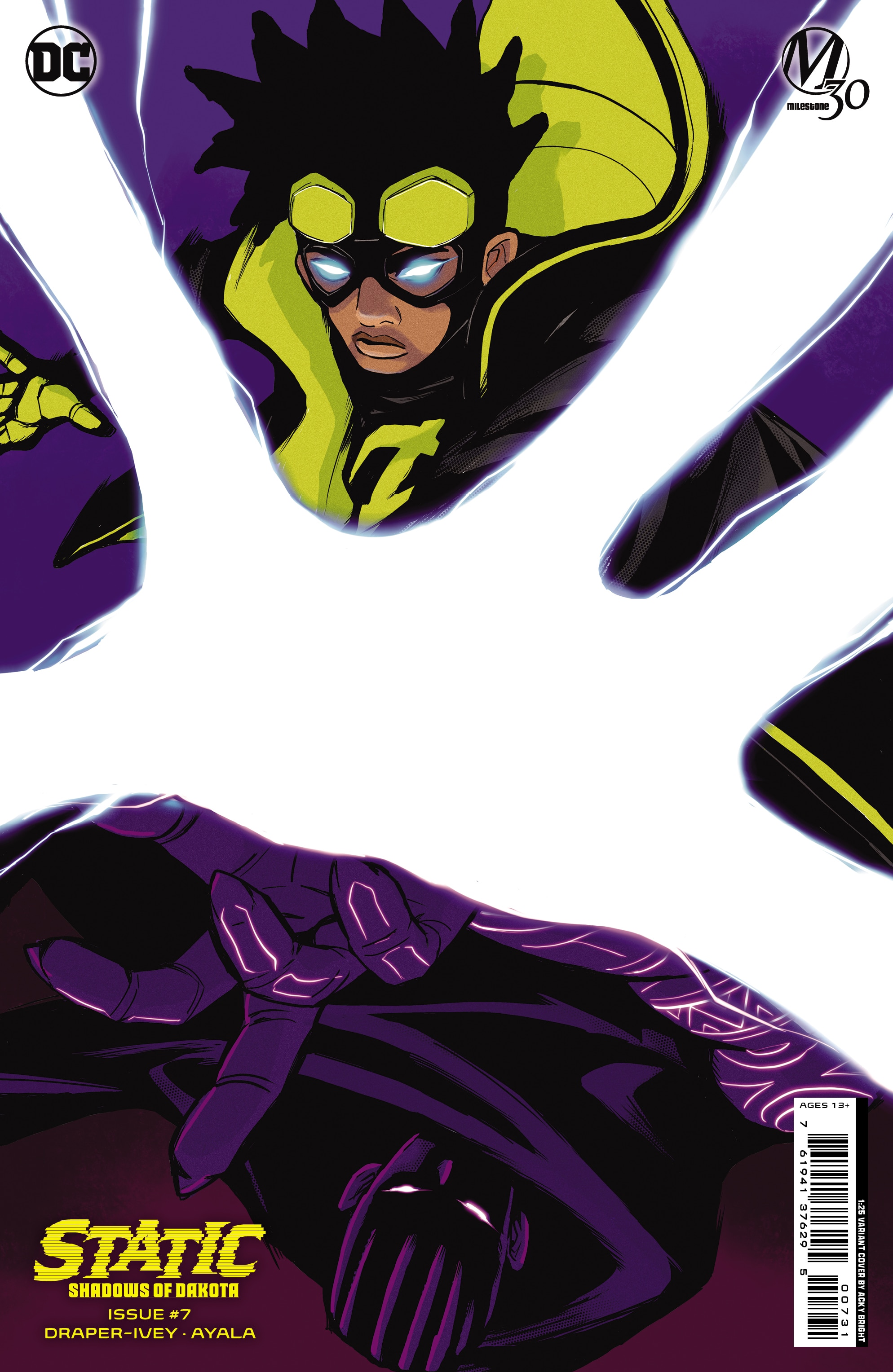 Available Tuesday, November 28
As the cornerstone Super Hero of Milestone's Dakotaverse Vita Ayala and Nikolas Draper-Ivey have reimagined Static for a new generation, while maintaining the core elements that have made Virgil Hawkins a beloved character for both classic and new Milestone fans alike.
As Static: Shadows of Dakota heads into it's exciting conclusion, co-writer and series artist Draper-Ivey, is putting his indelible stamp on the character with a brand-new costume! After Static and Ebon put a shock to S.Y.S.T.E.M., Virgil is in the greatest fight he's ever faced, and innocent lives are at stake. It's time for Static to step out of the shadows and into the light if he intends to help Ebon reunite with his brother, Rubberband Man, and battle for the future of Dakota!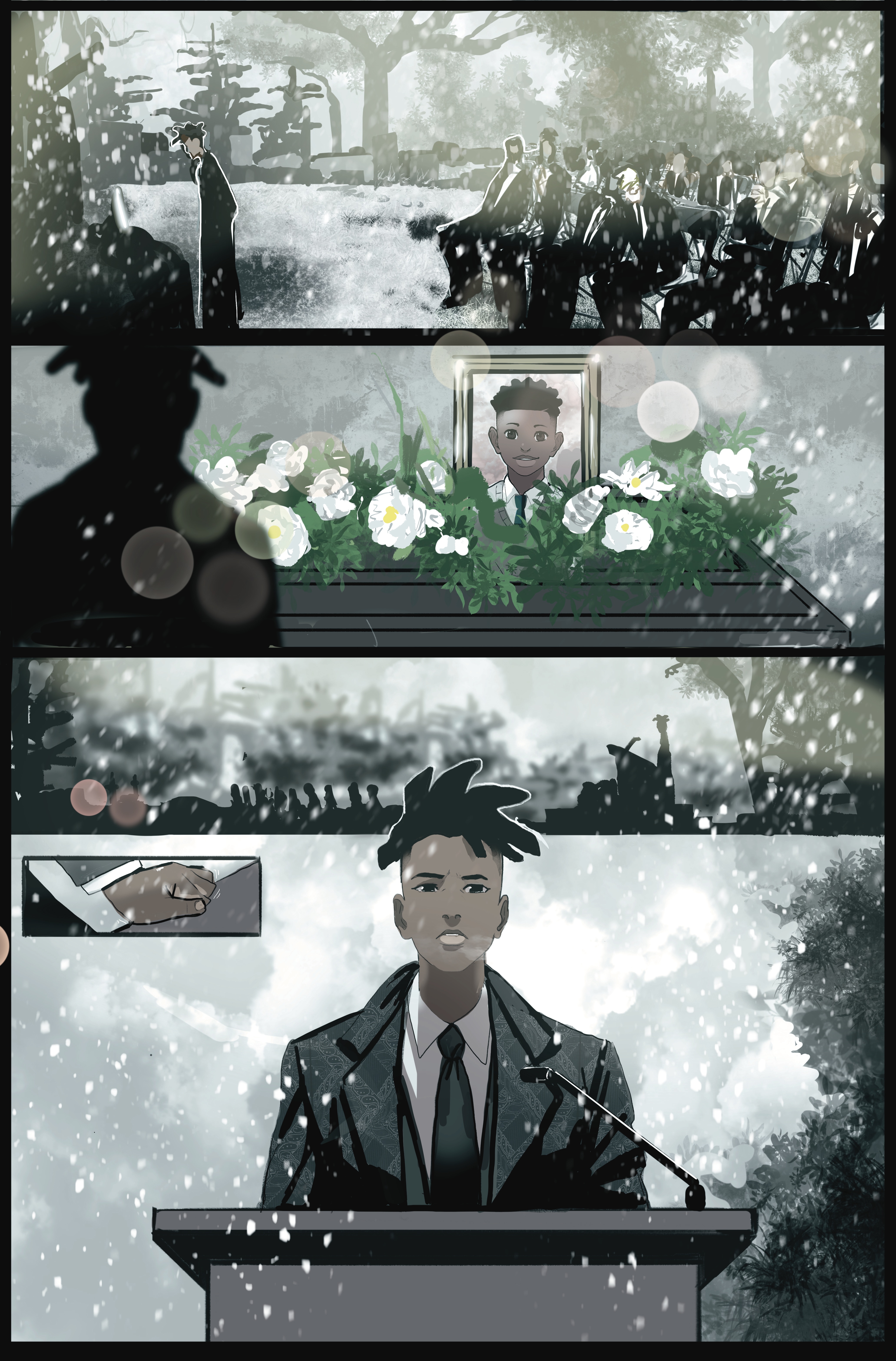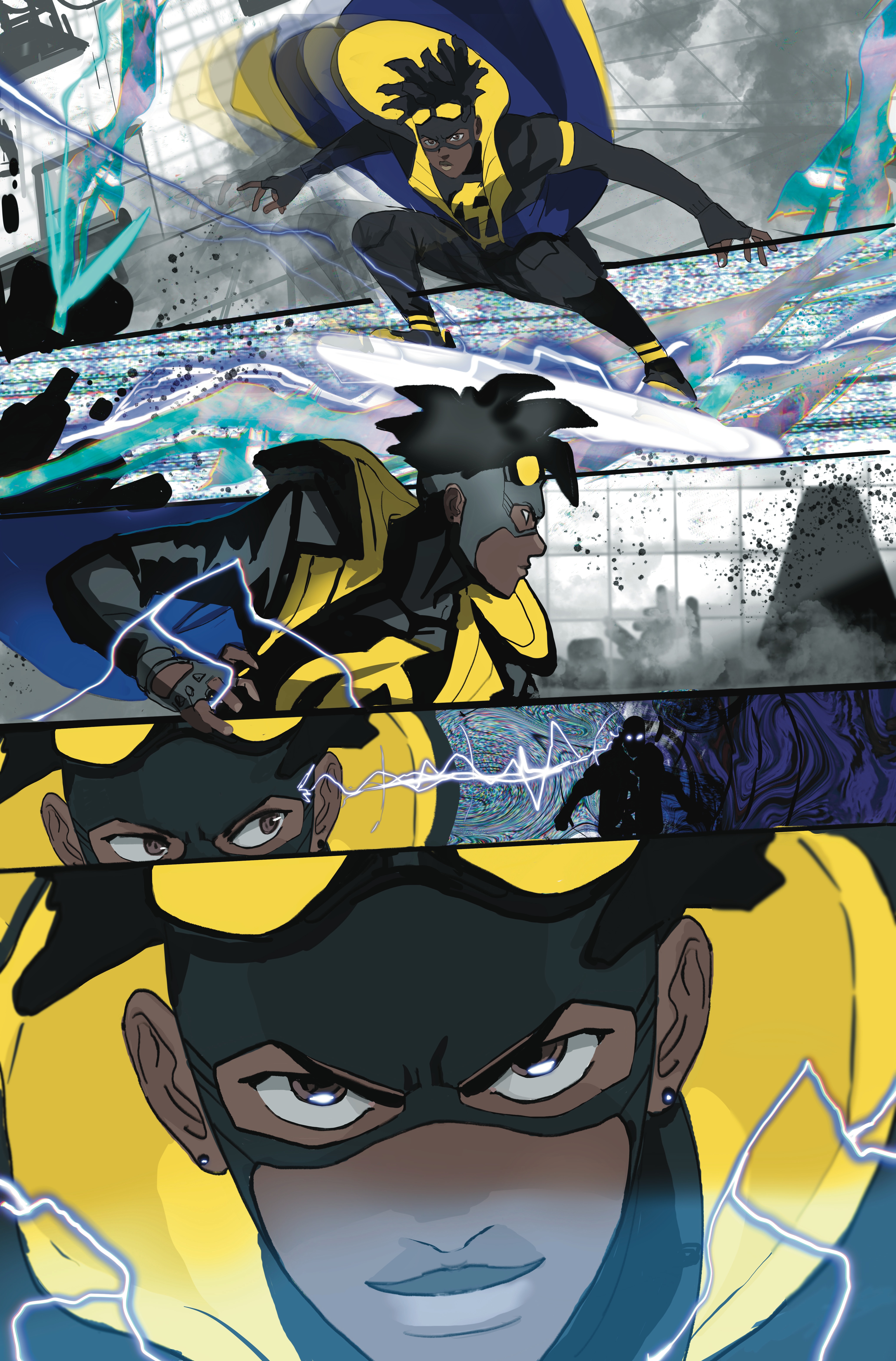 The climax of this series features a main cover by Nikolas Draper-Ivey, with variant covers by Serg Acuña and Acky Bright. Visit your local comic book shop for details on pre-ordering.
For the latest information on Static and the Super Heroes of Milestone's Dakotaverse, visit the official DC website at www.dc.com, and follow @DCOfficial and @thedcnation on social media. The DC UNIVERSE INFINITE Digital Subscription Service (DCUI) also carries an incredible collection of stories featuring Milestone characters, from the classic, groundbreaking iterations of the 1990's, to the current Super Heroes of Milestone Returns. For more information and a free trial, visit the website at www.dcuniverseinfinite.com. DCUI is not available in all countries and is not intended for children.