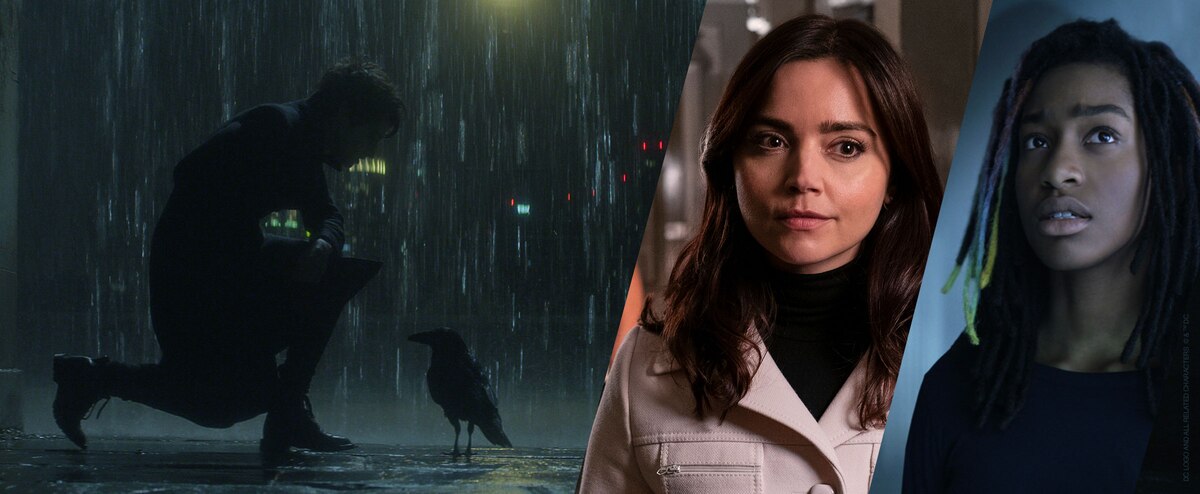 MOVIES & TV
VORTEXES, KILLERS AND FALLEN ANGELS
Meet The Sandman's Unusual Cast
FEATURED VIDEO
DC Super Scenes - Doom Patrol: Dead Boy Detectives
What's the going rate for a team of mostly dead detectives to investigate a spooky-ass mansion? This weird pale guy said they were a dream to work with, whatever that means…
LATEST TRAILERS, CLIPS & MORE
ENTER THE SANDMAN UNIVERSE
Now Available on DC UNIVERSE INFINITE
GET TO KNOW
KING SHARK
This lowborn son of an ancient shark god was the terror of the Hawaiian seas, before hard time with the Suicide Squad turned him towards a life of maritime crime.
GET TO KNOW
HARLEY QUINN
The multiverse would be a much less lively place without the hijinks and shenanigans of the former Dr. Harleen Quinzel, the one and only Clown Princess of Crime.
GET TO KNOW
POISON IVY
What happens when you mix betrayal with an undying passion to save the Earth? You get the Batman's Floral Femme Fatale.
GET TO KNOW
NIGHTWING
When his circus acrobat family was brutally murdered, Dick Grayson was taken in by billionaire and bat-friendly super hero Bruce Wayne.
Previous
Next
News From Around the Multiverse
JOIN THE DC UNIVERSE
Register for FREE to access member-exclusive content and activities, read FREE comics from DC UNIVERSE INFINITE, and get alerts and early access to exclusive products from DC Shop!
SIGN UP NOW