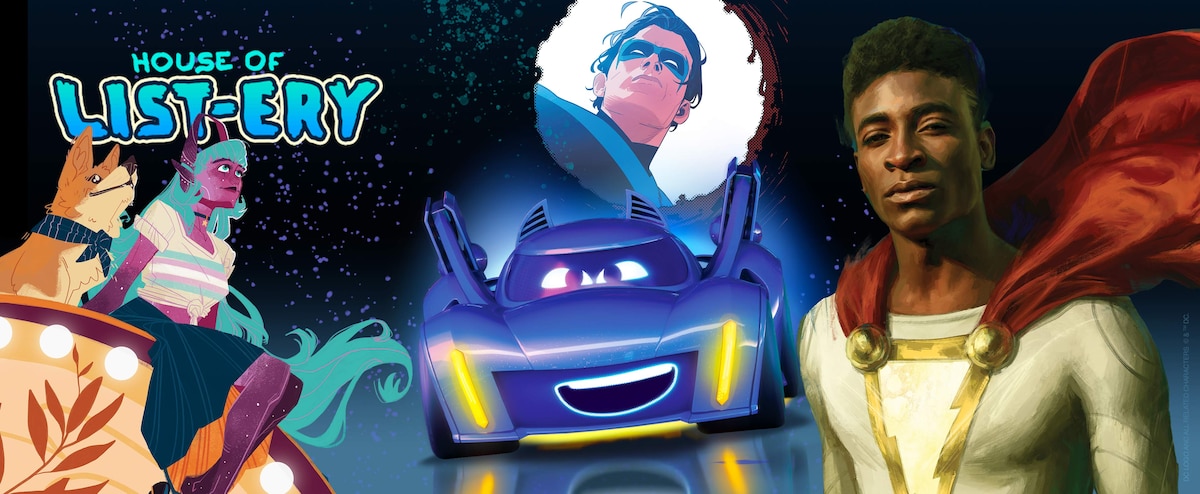 DC House of List-ery
THE SENSATIONAL CHARACTER FINDS OF 2022
We count down the ten best new DC characters to be introduced this year across comics, film and TV.
FEATURED VIDEO
Suicide Squad: Kill the Justice League Official Batman Reveal
Check out the official reveal of Batman in this brand new cinematic. Suicide Squad: Kill the Justice League launches May 26, 2023 on PS5, Xbox Series X|S, and PC.
Thank you Kevin. Learn more.
LATEST TRAILERS, CLIPS & MORE
New Releases From DC UNIVERSE INFINITE ULTRA
GET TO KNOW
BLACK ADAM
One of the world's foremost wielders of magic, Black Adam has been both hero and villain over a life that's spanned thousands of years.
GET TO KNOW
HAWKMAN
Since the days of World War II, there has always been an imposing figure with majestic wings and a striking bird-shaped helmet, brandishing ancient weaponry and standing alongside Earth's greatest heroes in its time of need.
GET TO KNOW
DOCTOR FATE
One of the founding members of The Justice Society, Doctor Fate is able to use his powers to wield magic, conjure illusions and see the future.
GET TO KNOW
CYCLONE
After being subjected to nanotechnology experimentation by evil scientists, at just nineteen years old, Maxine Hunkel is a force of nature—literally—with the ability to control the wind with her mind.
GET TO KNOW
ATOM SMASHER
As one of the newest recruits of The Justice Society, 20-year-old Al Rothstein can transform his molecular structure to grow in size to towering heights to become the superhero Atom Smasher.
Previous
Next
News From Around the Multiverse
JOIN THE DC UNIVERSE
Register for FREE to access member-exclusive content and activities, read FREE comics from DC UNIVERSE INFINITE, and get alerts and early access to exclusive products from DC Shop!
SIGN UP NOW