We're all preparing for Batman Day here at DC.com, making sure we have everything there is to see, to read, and to know about the Dark Knight on lock…and we've never felt more like the man himself. After all, for all his intimidating image, Batman has always been about preparation. The intense training, the unquenchable drive that forged him into the Caped Crusader who's ready for anything. We all know about the bat that crashed through his window, inspiring his frightful disguise. But between the vow and the cowl, how did Batman pick up all those wonderful skills? Surely there's a story there. And you'd be right. Allow us to present you with Batman: The Knight.
 
The Premise: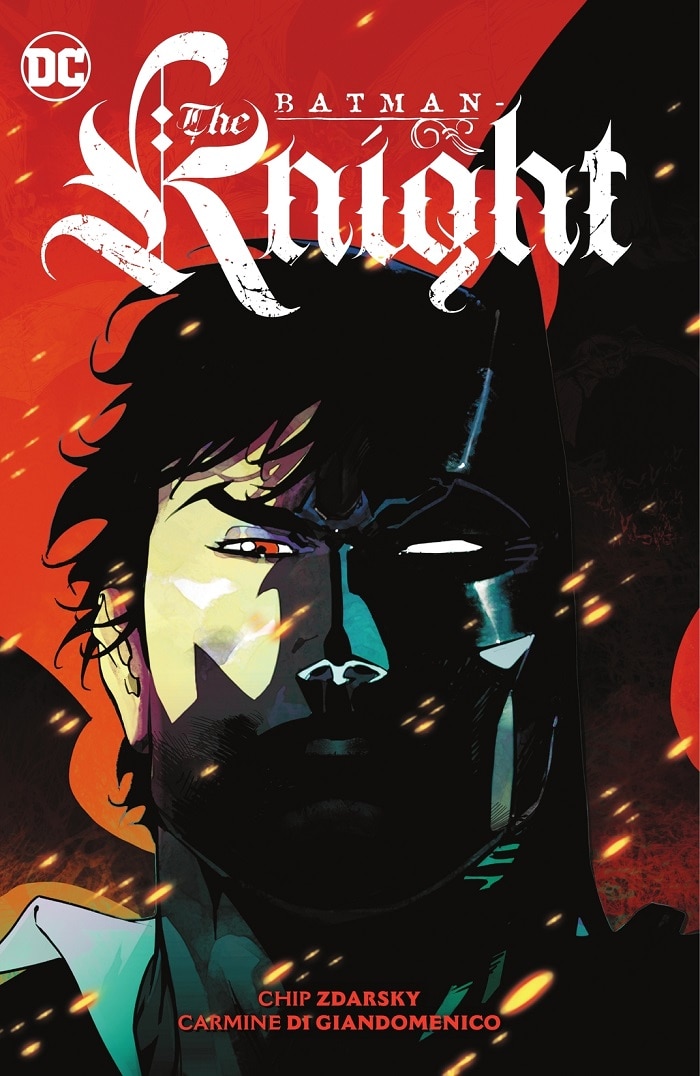 Every Batman origin is more or less the same story. Movie night. The alleyway shortcut. "Gimme the pearls." A gunshot. Another gunshot. A vow. A training montage. A bat crashes through a bay window…
Wait, hang on. Go back a bit. That montage part—what's happening in there? From the moment we meet Batman, he's a man who's apparently not just the World's Greatest Detective, but the world's greatest everything. Driver. Escapist. Martial artist. 125 other skills. How exactly did he pick all those up? He must have learned somewhere, and it couldn't have all been from the same place. Batman: The Knight is where we find those long-lost years, where Bruce's tragedy and trauma is forged by fire into skill…as well as obsession.
 
Let's Talk Talent: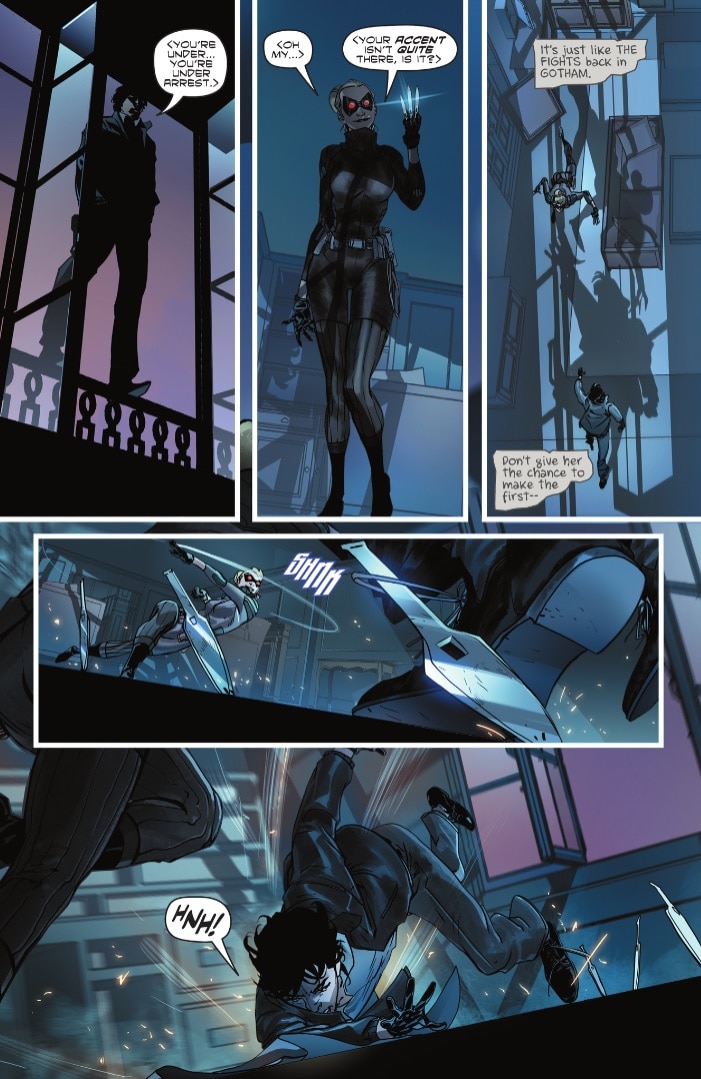 There's no other way to put it. Right now, Chip Zdarsky is Batman's boss. He tells the Dark Knight what to do in the main Batman title every month, and Batman has to do it. That's what the Batman writer does. And maybe the best place to understand Zdarsky as a Batman writer is in The Knight, which sets the journey for Batman's obsessive quest to be ready for anything. It's a corner theme of all Batman stories that are being published today, as both Batman's greatest strength and his fatal flaw.
Italian artist Carmine Di Giandomenico brings Bruce Wayne's international journey to Dark Knighthood to life, with an eye on cinematic visual storytelling honed from his storyboarding work on projects with Martin Scorsese and Tsui Hark. Most recently, Di Giandomenico has been doing incredible work with The Joker: The Man Who Stopped Laughing and might be most notable among DC fans for co-creating Godspeed and Avery Ho on Joshua Williamson's The Flash.
 
Reasons to Read: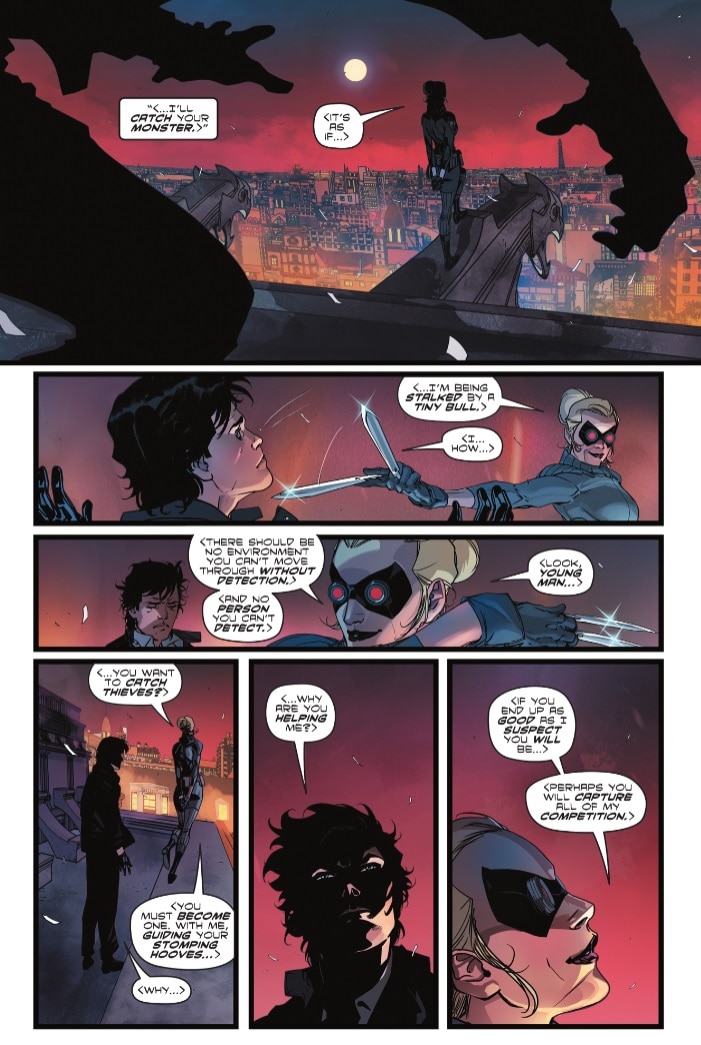 Batman International:

Batman: The Knight takes Bruce around the world in his quest to become the best at everything—from Gotham City, to Paris, Korea, Dublin, Morocco, Shanghai and beyond. To be the world's greatest, Bruce Wayne has to see the world. And here we see it all through his eyes, learning all he can from all the best.
 

The Big Bat Questions:

One of the most recurring questions people ask about Batman is that if Bruce Wayne wanted to stop crime, why did he have to become a vigilante? Why couldn't he be a cop, or a lawyer, or run for office, or just dedicate his entire life to charity? Batman: The Knight offers answers to all these questions and more. And more often than not, the answer comes down to who exactly Bruce Wayne is as a person.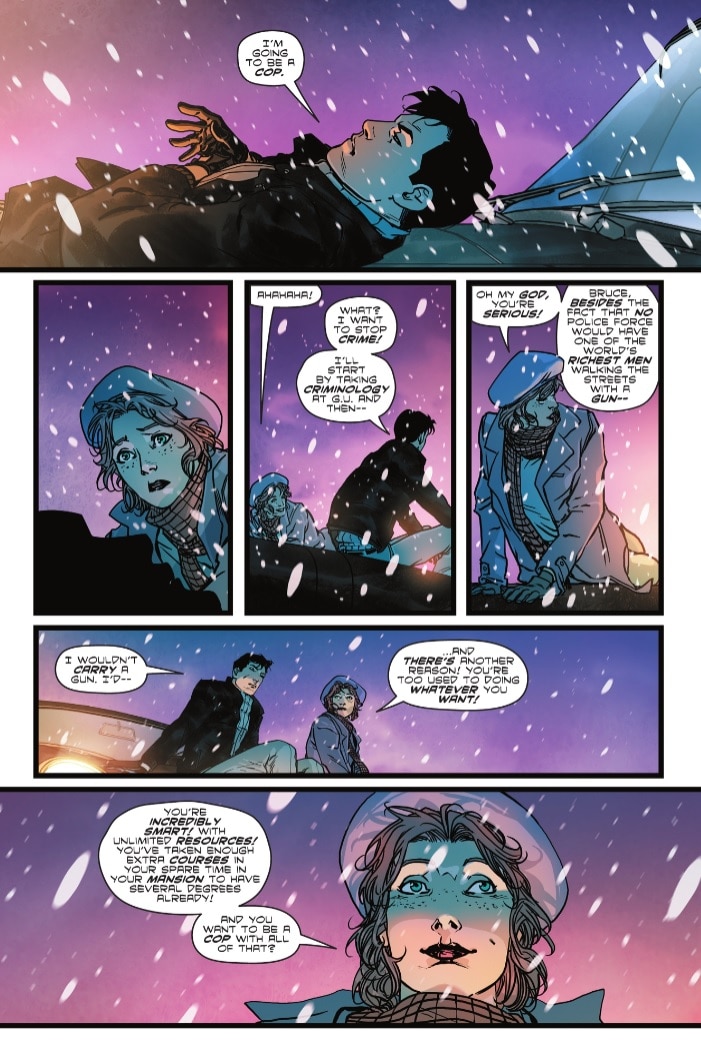 Batman's Shonen Rival:

In James Tynion IV's Batman run, we're introduced to Minkhoa Khan, the "Ghost-Maker," and Bruce's greatest rival during his training to become Batman. In Batman: The Knight, we finally get to see that relationship play out for ourselves. In this rarely explored stage of Bruce's life, he has no greater ally, and perhaps no greater enemy. Ghost-Maker is here to stay in the modern DC Universe, so Batman: The Knight is your best place to really understand where Khoa really comes from.
 

The Demon's Head:

Of course, no story of Bruce Wayne's training would be complete without the presence of Ra's al Ghul. Inseparable from Batman's origins since

Batman Begins,

Batman: The Knight

addresses the heavy shadow that Ra's casts over Batman's past, introducing him to the leader of the League of Assassins—and his daughter, Talia—for the first time.


 
Why It's Worth Your Time: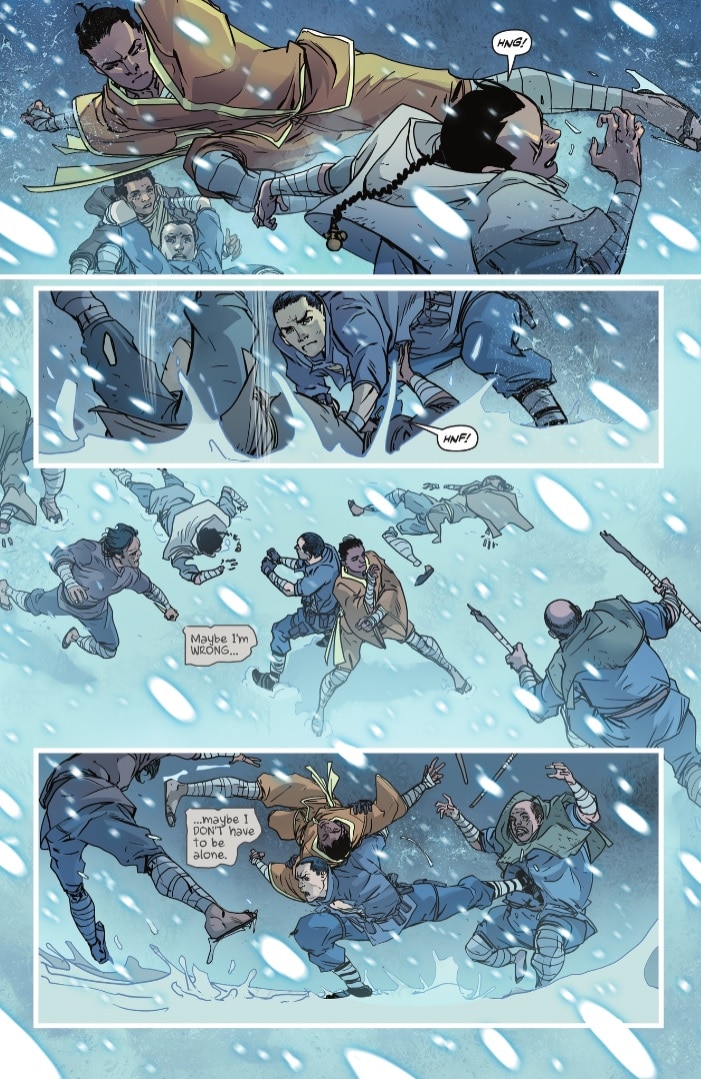 Far from a list of facts and trivia to gather about Batman's origins, Batman: The Knight is just a really solid Batman story. It's dramatic, it's exciting, it's often sexy. Did we mention Zatanna is in this? Bruce nearly commits to learning magic. (It's wild.) And the distant exchanges between Bruce and a worry-stricken Alfred Pennyworth who only wants his boy to come home okay will haunt you forever. This is Batman's journey like you've never seen it before and it stands as the definitive book for anyone curious about the time before he returned to Gotham. Before he could be the Bat, Bruce Wayne had to become The Knight.
 
Batman: The Knight by Chip Zdarsky and Carmine Di Giandomenico is available in bookstores, comic shops, libraries and on DC UNIVERSE INFINITE.
Batman Day is tomorrow! Be sure to visit our Batman Day hub page for videos, news and activities to help you celebrate the Dark Knight's big day.
Alex Jaffe is the author of our monthly "Ask the Question" column and writes about TV, movies, comics and superhero history for DC.com. Find him in the DC Community as HubCityQuestion.
NOTE: The views and opinions expressed in this feature are solely those of Alex Jaffe and do not necessarily reflect those of DC Entertainment or Warner Bros., nor should they be read as confirmation or denial of future DC plans.