CHECK OUT WHAT'S COMING TO DC UNIVERSE INFINITE IN JULY 2023!
DC UNIVERSE INFINITE, the DC COMMUNITY forum and the DC SHOP are all ready for July! DC's subscription service and comic reader currently has a digital library of over 32,000 comics, with new titles dropping every week! Register here for DC UNIVERSE INFINITE, the primary destination for fans to discover new comics every day, all year long. For fans not currently signed up, registration is free! The World's Finest digital comic book reading experience is just clicks away!
On July 17, DC UNIVERSE INFINITE is debuting a new feature: Public Lists! All subscribers will be able to share curated lists of their favorite DC comic books via text, social media, or on DC Community. DC UNIVERSE INFINITE subscribers can currently build lists for future reference and reading, but this upgrade will give you the option to make your lists publicly accessible and searchable. This will allow you to easily share lists with friends, family, and fellow fans. You will also be able to discover and explore Public Lists by searching for lists featuring your favorite titles, characters, creators, and more, and will also be able to follow and save Public Lists. DC UNIVERSE INFINITE's Public Lists empower DC comic book fans to not only share your personal picks, but also discover new books and creators you weren't aware of before!
How to create a Public List (as of July 17):
Sign up or log-in to DC UNIVERSE INFINITE

Verify your email address associated with your account at 

https://www.dcuniverseinfinite.com/settings

Once verified, navigate to MyDC > Lists > + New List

Set the list Title, Description, and toggle 'Public' ON to make the list public

Click 'Share' to generate a shareable URL

Copy and share this URL to your platform of choice
And speaking of discovering new comics to love…one of the rewards that comes with a DC UNIVERSE INFINITE registration is free comics to read before you subscribe. This July, DC is inviting you to enjoy summer with a selection of books perfect for reading at the beach, from a hammock, or while on the road during your vacation: DC Beach Blanket Bad Guys Summer Special #1, Dog Days Of Summer #1, DC Cybernetic Summer #1, and Harley Quinn Road Trip Special (2015-) #1.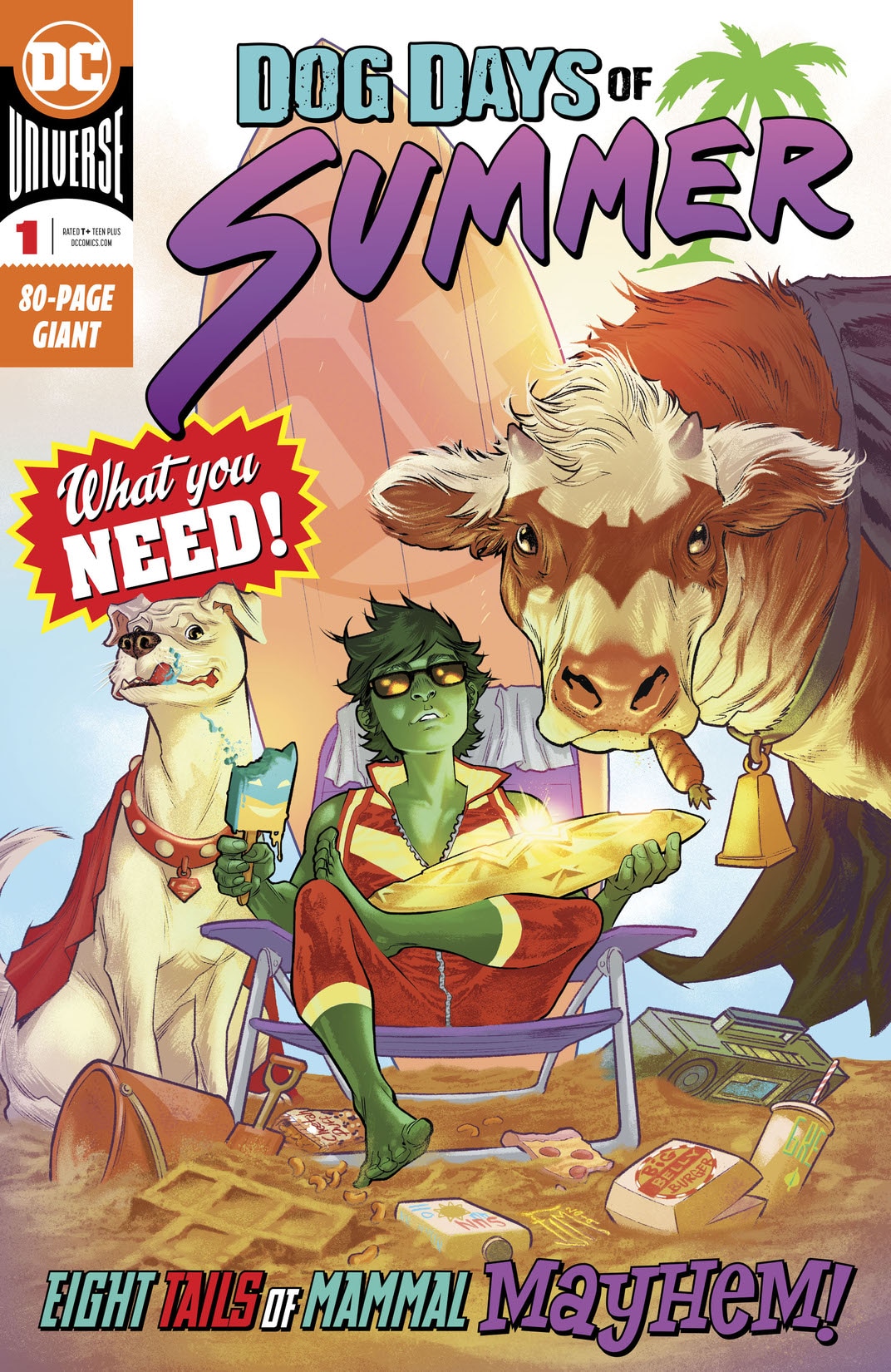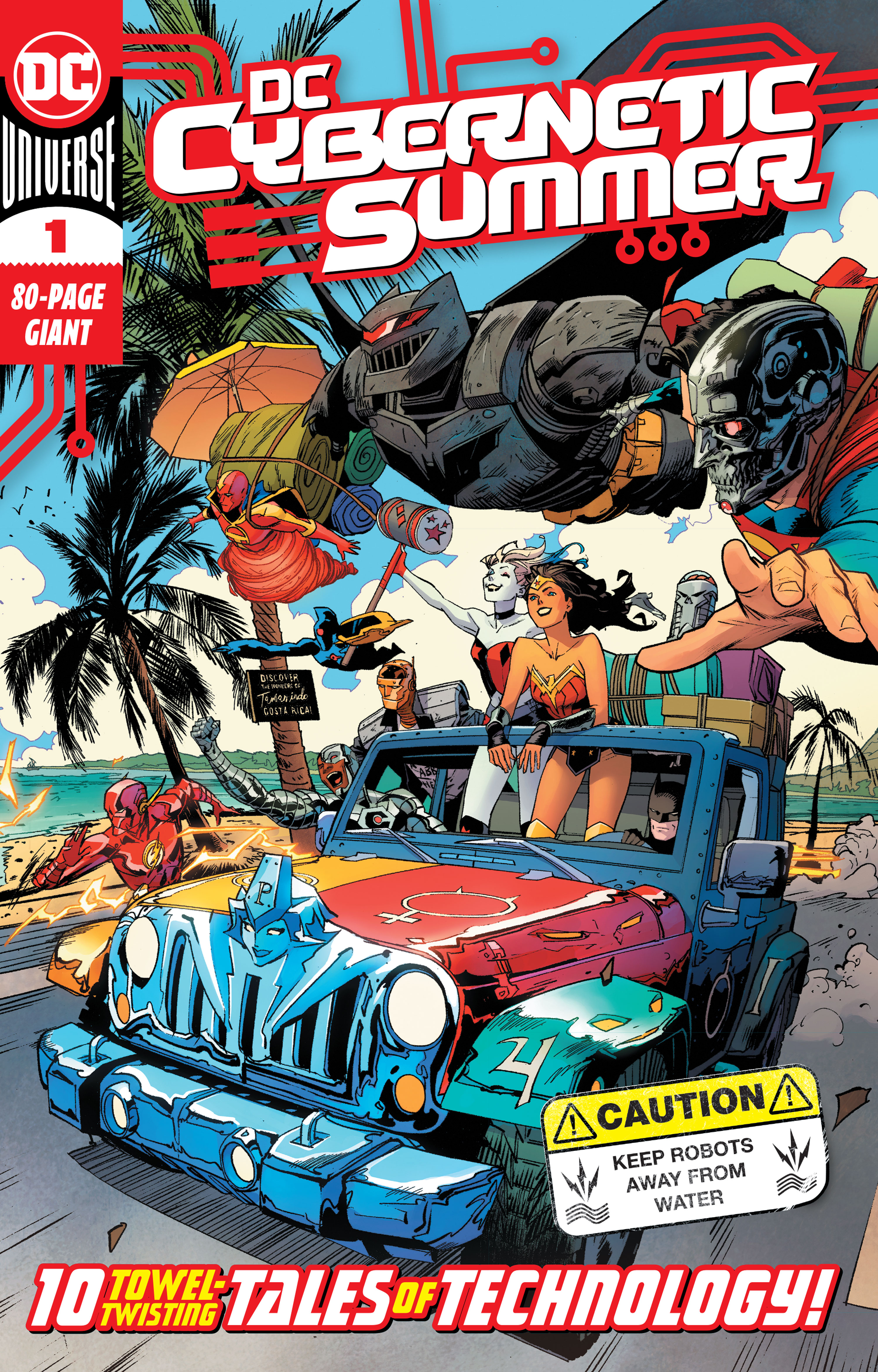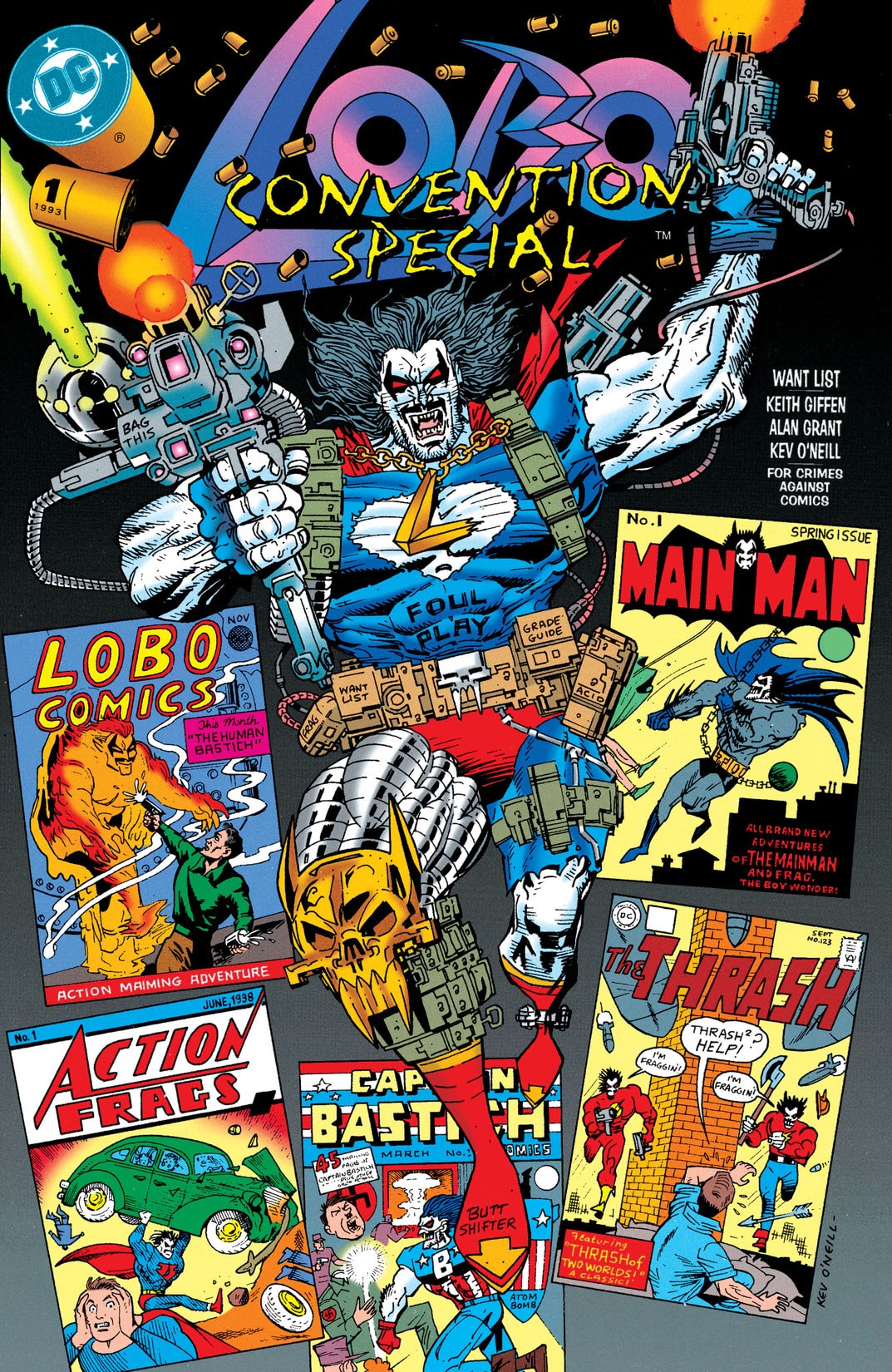 And if that wasn't enough, prepare for your DC experience at San Diego Comic-Con 2023 with these tales about your favorite Super-Heroes and Super-Villains attending the con: Lobo Convention Special (1993-) #1, Harley Quinn Invades Comic-Con International: San Diego (2014-) #1, and Super Friends (2008-) #29. DC updates the free-to-read selection regularly, so bookmark this link and come back soon!
For all DC UNIVERSE INFINITE subscribers, DC is thrilled to continue offering backlist titles like 1967's Blue Beetle series for fans to read anytime (brush up before seeing the new movie!), with new issues from classic series arriving every month. And for readers that missed picking up a print edition of Steelworks #1, the new issue will drop digitally for all subscribers in July!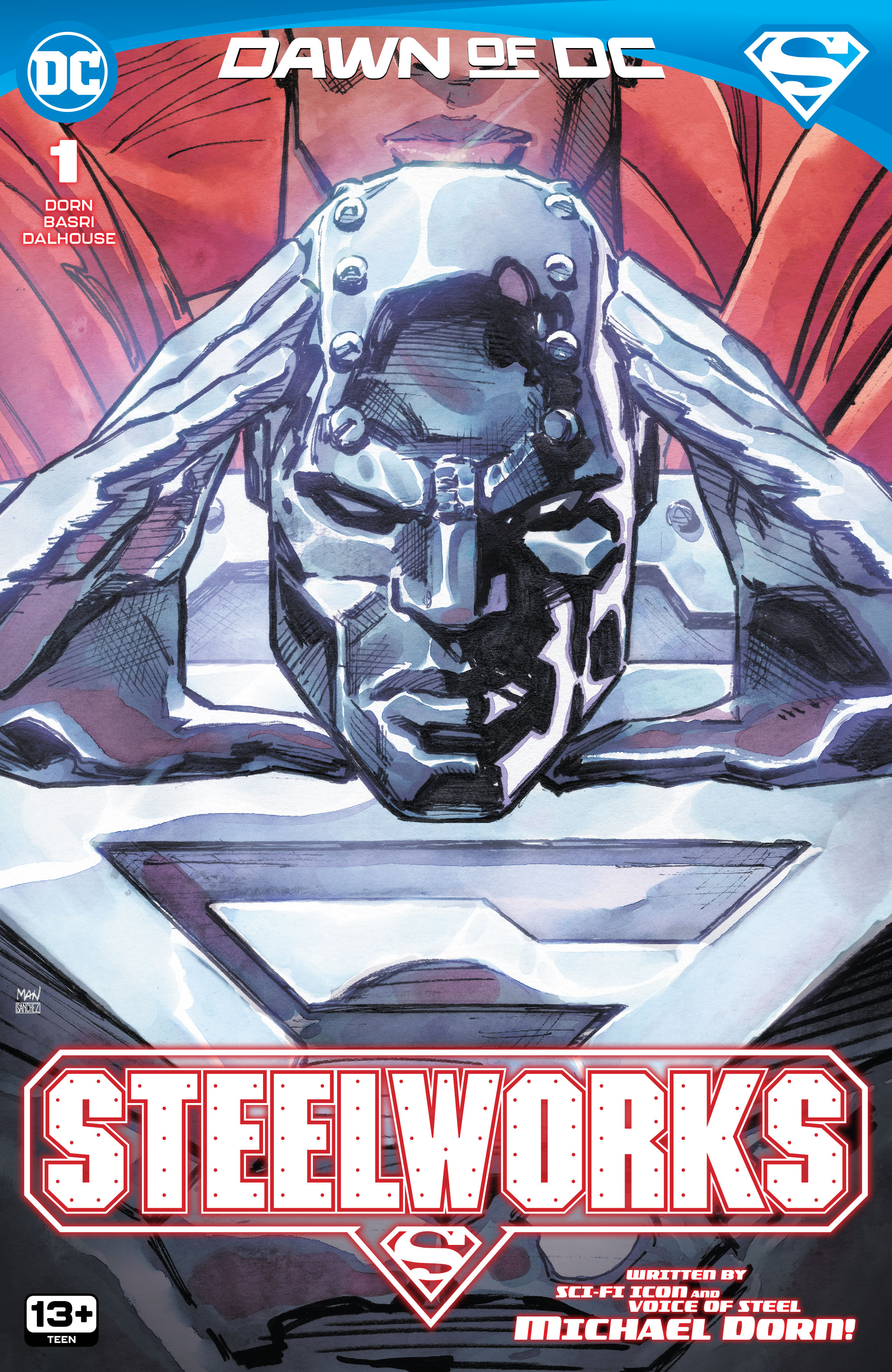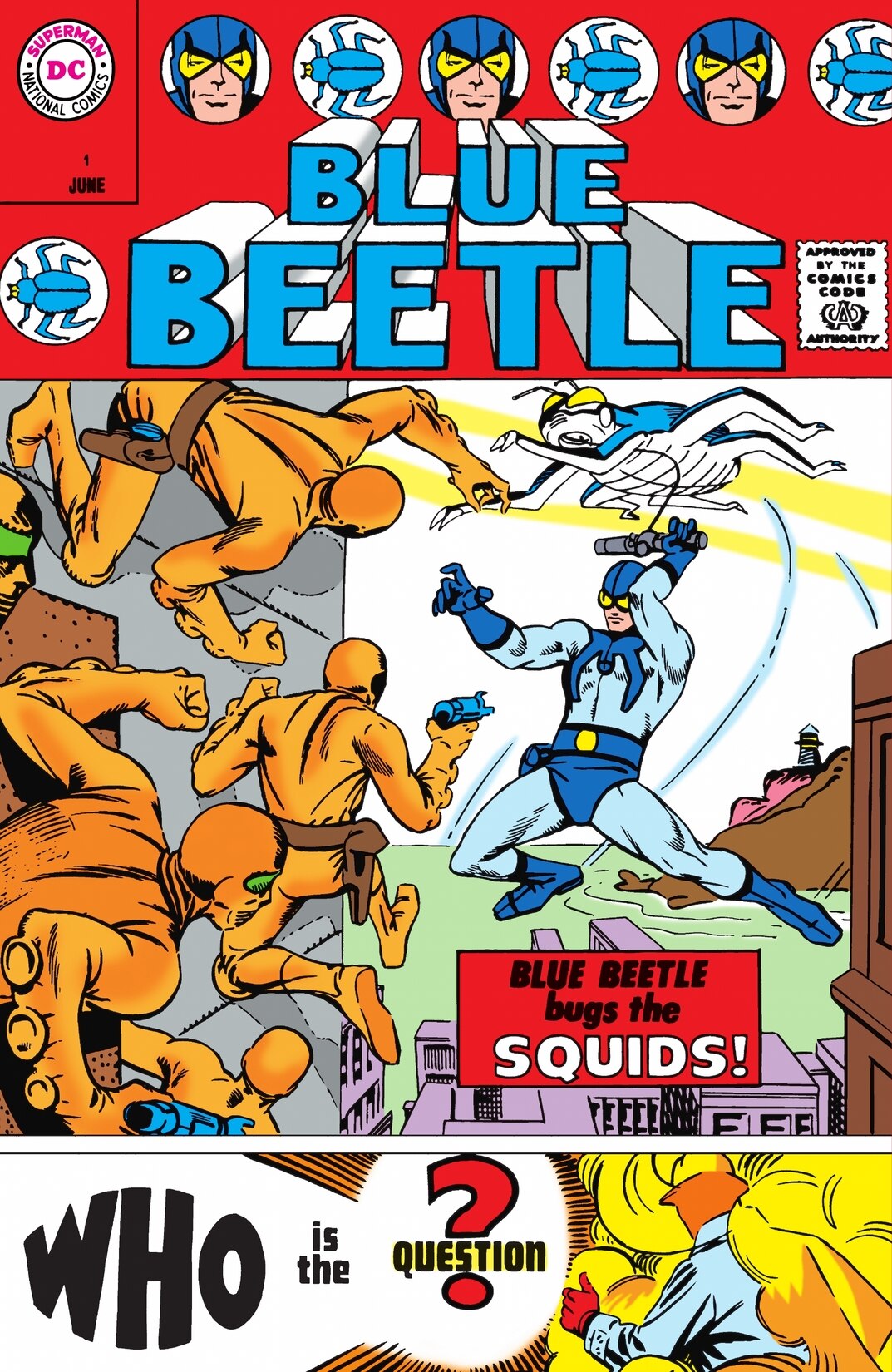 Head over to DC UNIVERSE INFINITE as DC's premium digital comic book service adds even more fan-favorite content to the fan-focused service all month long! Hundreds of new comics, plus new DC merchandise available in the DC Shop and exciting new DC Community forums, make DC UNIVERSE INFINITE the ultimate fan destination! 
Below are all the comics arriving on DC UNIVERSE INFINITE for Ultra subscribers throughout July 2023, with collected editions, exclusively on the service for Ultra subscribers, shown bold.  
Week of July 3
The Flash (1959-1985) #218

Green Arrow (1988-1998) #32

Warlord (1975-1988) #5

DC Challenge (1985-1986) #5

Blue Beetle (1967)  #3

Adventures of Superman: Jon Kent (2023)        #4

Batman (2016-) #136

Dark Knights of Steel (2021-) #11

New Talent Showcase: The Milestone Initiative #1

Peacemaker Tries Hard! (2023) #2

Poison Ivy (2022-) #13

Scooby-Doo, Where Are You? (2010-) #122

Shazam! (2023-) #2

Steelworks (2023)   #1

The Flash (2016-) #800

The Joker: The Man Who Stopped Laughing (2022-) #9

The Joker: Uncovered #1

Batman: Fortress     1

Fann Club: Batman Squad

History of the DC Universe

Wonder Woman Historia: The Amazons
Week of July 10
Multiversity: Harley Screws Up The DCU #6

Shazam! (1973-1978) #7

The Brave and the Bold (1955-1983)      #69

Warlord (1975-1988) #6

DC Challenge (1985-1986) #6

The Flash (1959-1985) #219

Superboy: The Man Of Tomorrow #4

Batman Incorporated (2022-) #9

Green Lantern (2023-) #2

MAD Magazine (2018-) #32

Spirit World (2023) #2

Static Team-Up: Anansi #1

Superman: Lost (2023-) #4

The Batman & Scooby-Doo Mysteries #9

The Sandman Universe: Nightmare Country - The Glass House #3

Waller vs. Wildstorm (2023-) #2

WildC.A.T.s (2022-) #8

Batman: Beyond the White Knight

Dark Crisis: Young Justice
Week of July 17
The Brave and the Bold (1955-1983) #70

Warlord (1975-1988) #7

DC Challenge (1985-1986) #7

Blue Beetle (1967)  #4

Batgirls (2021-) #19

Batman/Superman: World's Finest (2022-) #16

Batman: White Knight Presents: Generation Joker #2

Black Adam (2022-) #12

Catwoman (2018-) #56

Cyborg (2023) #2

Nightwing (2016-) #105

Superman (2023-)   #5

The Vigil (2023) #2

Titans (2023-) #2

Wonder Woman (2016-) #800

Batman - One Bad Day: The Riddler
Week of July 24
Tales of the Teen Titans (1984-1988) #76

The Brave and the Bold (1955-1983) #71

Warlord (1975-1988) #8

DC Challenge (1985-1986) #8

The Flash (1959-1985) #220

Action Comics (2016-) #1056

Batman: The Adventures Continue Season Three #6

Batman: The Brave and the Bold (2023-) #2

City Boy (2023) #2

DC/RWBY #5

Detective Comics (2016-) #1073

Fables #159

Green Arrow (2023) #3

Harley Quinn (2021-) #31

The Riddler: Year One (2022-) #5

Tim Drake: Robin (2022-) #10

Unstoppable Doom Patrol (2023) #4

Dark Crisis On Infinite Earths

Dark Crisis: Worlds Without A Justice League

Nightwing Vol. 3: The Battle for Blüdhaven's Heart

Tales from Dark Crisis

The Flash Vol. 18: The Search For Barry Allen
DC UNIVERSE INFINITE subscribers can download comics for unlimited offline reading on their favorite iOSand Android devices. For more information on DC UNIVERSE INFINITE Ultra, download the app from the Apple App and Google Play stores and visit dc.com/Ultra. DC UNIVERSE INFINITE is not available in all countries and is not intended for children.
ABOUT DC
DC, part of Warner Bros. Discovery, creates iconic characters and enduring stories and is one of the world's largest publishers of comics and graphic novels. DC's creative work entertains audiences of every generation around the world with DC's stories and characters integrated across Warner Bros. Discovery's film, television, animation, consumer products, home entertainment, games, and themed experiences divisions, and on the DC Universe Infinite digital comic subscription service. Learn more at DC.com.