SPOILER ALERT: The following article contains major spoilers for The Flash. We recommend reading it only after you've seen the film.

Okay, it's been a few days, so can we finally talk about THAT cameo in The Flash? You know the one. During the movie's final act, the Flashes watch the multiverse implode, which results in some of the movie's biggest Easter eggs. We see Christopher Reeve as Superman, Adam West as Batman…and Nicolas Cage as the Man of Steel?
That's right, the longest of these moments features a long-haired Nicolas Cage battling a giant spider. It's a scene that's been 25 years in the making.
If you were confused by this cameo, don't worry, you didn't miss a movie and Barry Allen hasn't messed with the history of film in the real world. This isn't referencing a DC movie that was made, but rather a movie that was ALMOST made. Let's break down the crazy story of Superman Lives, and how The Flash took things full circle.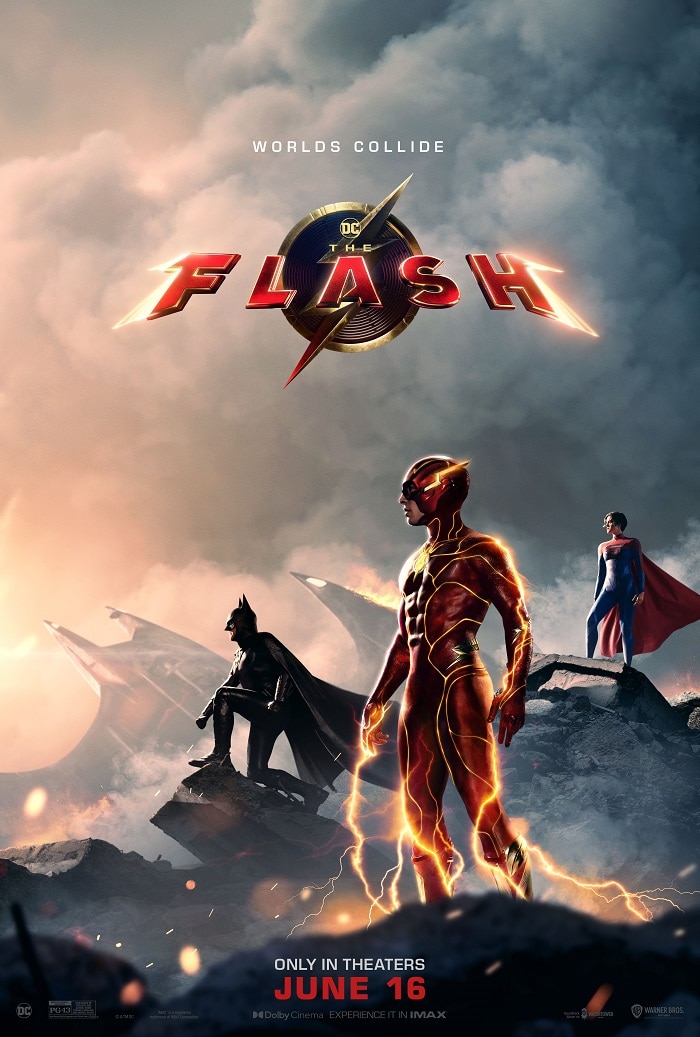 The story begins in a time of holographic covers, dial-up internet and adorably collectible plushies—the 1990s. Batman was enjoying massive success on the big screen thanks to Batman and Batman Returns director Tim Burton and star Michael Keaton. Unsurprisingly, Warner Bros. was looking to repeat that success with Superman. The Man of Steel hadn't appeared on the big screen since 1987's Superman IV: The Quest for Peace, and the time was right for a cinematic comeback.
Superman Lives evolved from a previously abandoned project called Superman Reborn. Kevin Smith, who was very much an up-and-comer at the time, wrote a script for the film, which included Brainiac, Doomsday and Lex Luthor. However, Smith was reportedly given unusual requirements: Superman couldn't fly, Lex Luthor must have a space-dog, there must be a scene where Brainiac fights polar bears, and Superman must have a climactic battle with a giant spider.
You know, exactly what you'd expect to see in a Superman movie, right? Look, admittedly this doesn't sound like the Man of Steel, and some of the claims have been disputed by the film's producer, but even if they're all true, you have to put it in the context of its time period. In the '90s, superhero films weren't the cinematic juggernaut that they are today and often were wildly different from their comic book source material. Check out the 1997 movie Steel if you need further proof, or any of that phase of Batman films, for that matter. Even the highly regarded and extremely popular Burton movies took massive liberties when it came to Bat-lore.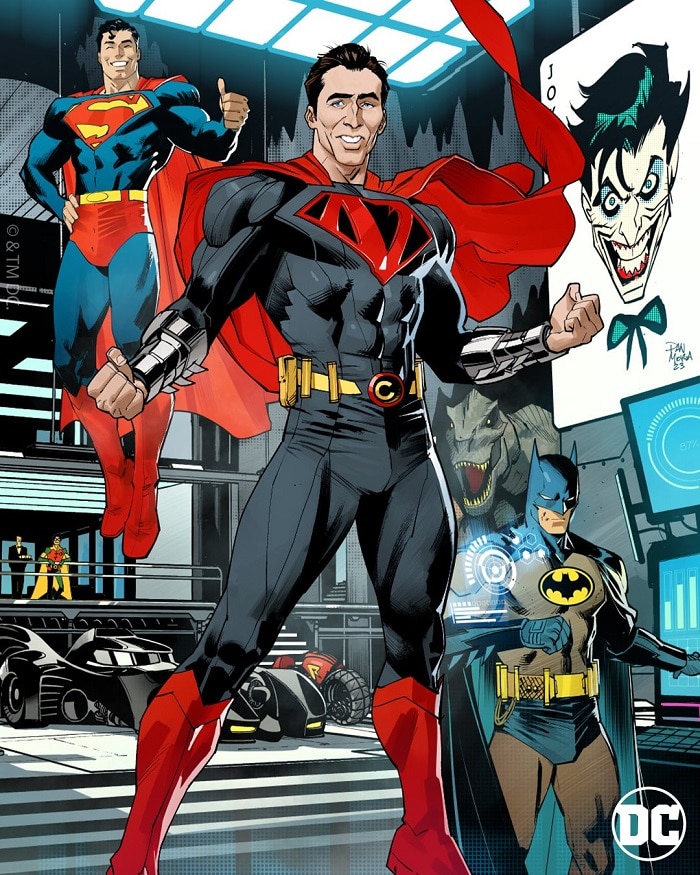 Speaking of Burton, he was brought on as director of Superman Lives and Nicolas Cage was cast as Superman. Cage was a lifelong fan of the Man of Steel, with a comic book collection that was the stuff of legend. (Cage is such a big Superman fan that he even named one of his sons Kal-El.)
In 1998, the studio grew concerned about the budget for the project and cancelled the film. At the time, they had spent millions on pre-production and costume fittings had been done for Nicolas Cage. Since then, much of this material has made its way to the public, and in fact, the whole saga was chronicled in a 2015 independent documentary called The Death of "Superman Lives": What Happened?, which offers an account of what exactly happened from many of the people involved with the film.
Perhaps the most tragic aspect of all of this was that Cage—who was clearly excited over the role—never got to play Superman. At least, not until a couple of decades later.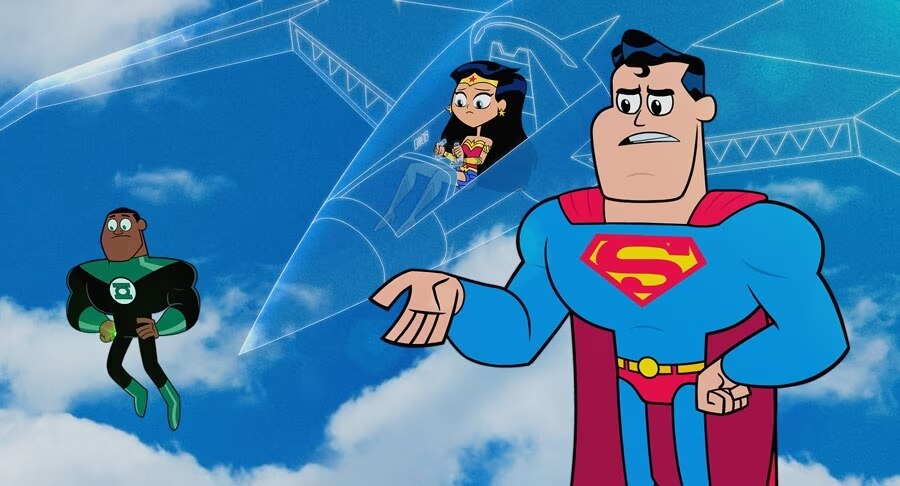 In 2018, Cage voiced the Man of Steel in the animated film Teen Titans GO! To the Movies, in what was WB's first nod towards his unsung history with the role. Now, in The Flash, we finally get an explicit acknowledgement of just what could have been, with a younger, long-haired Cage battling a sinister giant spider in a dark, unfamiliar world—a world that now lives on in the vast panorama of DC's evolving multiverse.
 
The Flash, directed by Andy Muschietti and starring Ezra Miller as Barry Allen, is in theaters June 16th. Visit our official Flash hub for more news, interviews and videos about the Flash!
Joshua Lapin-Bertone writes about TV, movies and comics for DC.com, is a regular contributor to the Couch Club and writes our monthly Batman column, "Gotham Gazette." Follow him on Twitter at @TBUJosh.
NOTE: The views and opinions expressed in this feature are solely those of Joshua Lapin-Bertone and do not necessarily reflect those of DC Entertainment or Warner Bros., nor should they be read as confirmation or denial of future DC plans.