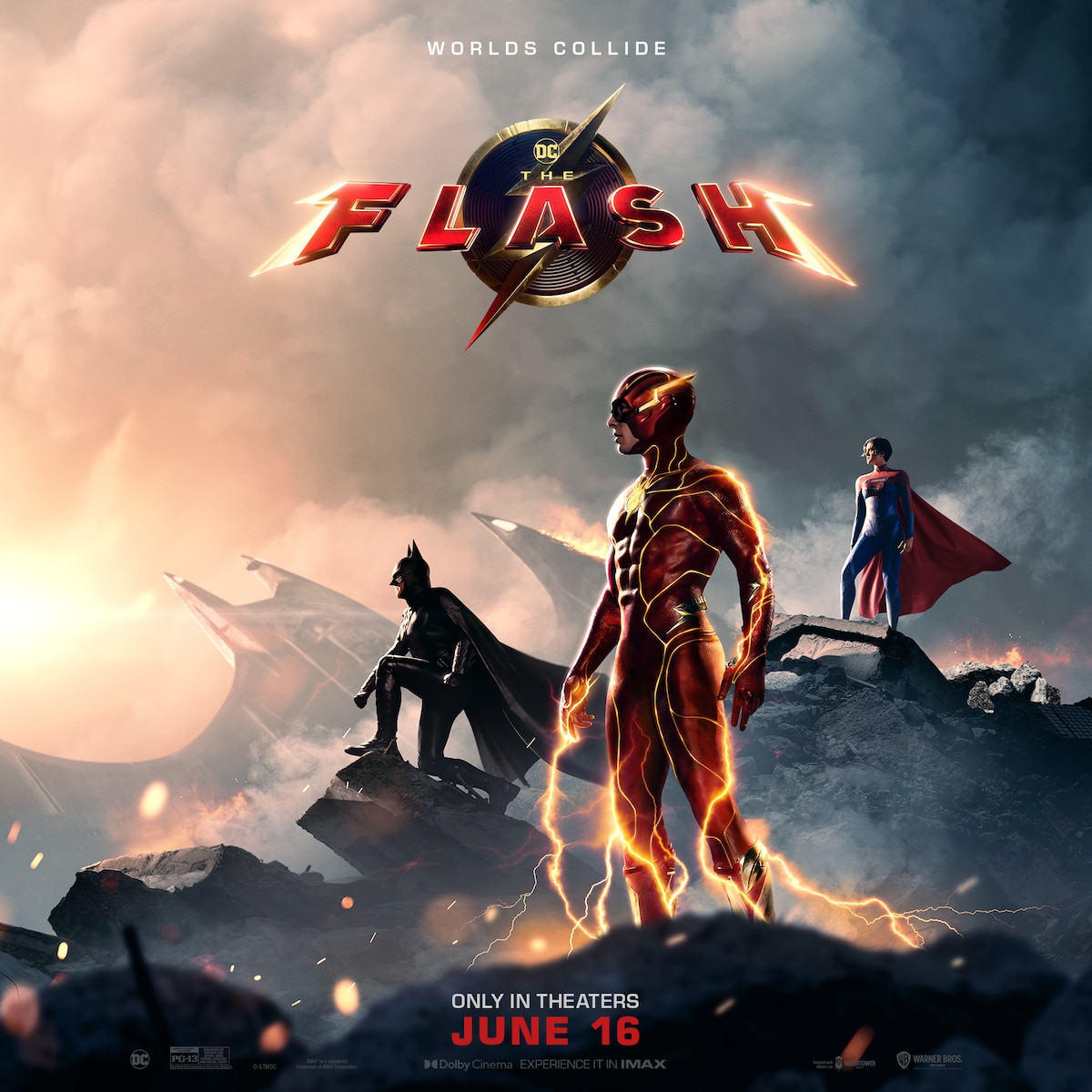 NOW PLAYING ONLY IN THEATERS!
THE FLASH - FINAL TRAILER
Are YOU ready? THE FLASH - Now Playing Only in Theaters!
Worlds collide in "The Flash" when Barry uses his superpowers to travel back in time in order to change the events of the past. But when his attempt to save his family inadvertently alters the future, Barry becomes trapped in a reality in which General Zod has returned, threatening annihilation, and there are no Super Heroes to turn to. That is, unless Barry can coax a very different Batman out of retirement and rescue an imprisoned Kryptonian… albeit not the one he's looking for. Ultimately, to save the world that he is in and return to the future that he knows, Barry's only hope is to race for his life. But will making the ultimate sacrifice be enough to reset the universe?
TRAVEL THROUGH THE DECADES WITH DCUI
THE FLASH MERCHANDISE FROM DC SHOP
GET TO KNOW
THE FLASH
Since being accidentally dosed with chemicals and struck by lightning, Barry Allen has spent years developing his superhuman speed and has become one of Earth's most heroic defenders: The Flash.
GET TO KNOW
BATMAN
When Barry Allen arrives in an alternate 2013, he seeks out the expertise of his friend and mentor Bruce Wayne. But the Bruce Wayne he finds in this reality is completely different—older and long-retired from being Gotham City's protector.
GET TO KNOW
SUPERGIRL
Languishing in a heavily guarded subterranean facility, the severely weakened Kryptonian Kara Zor-El has been imprisoned by mercenaries looking to take advantage of her colossal power.
Previous
Next
THE FLASH NEWS FROM AROUND THE MULTIVERSE
JOIN THE DC UNIVERSE
Register for FREE to access member-exclusive content and activities, read FREE comics from DC UNIVERSE INFINITE, and get alerts and early access to exclusive products from DC Shop!
SIGN UP NOW