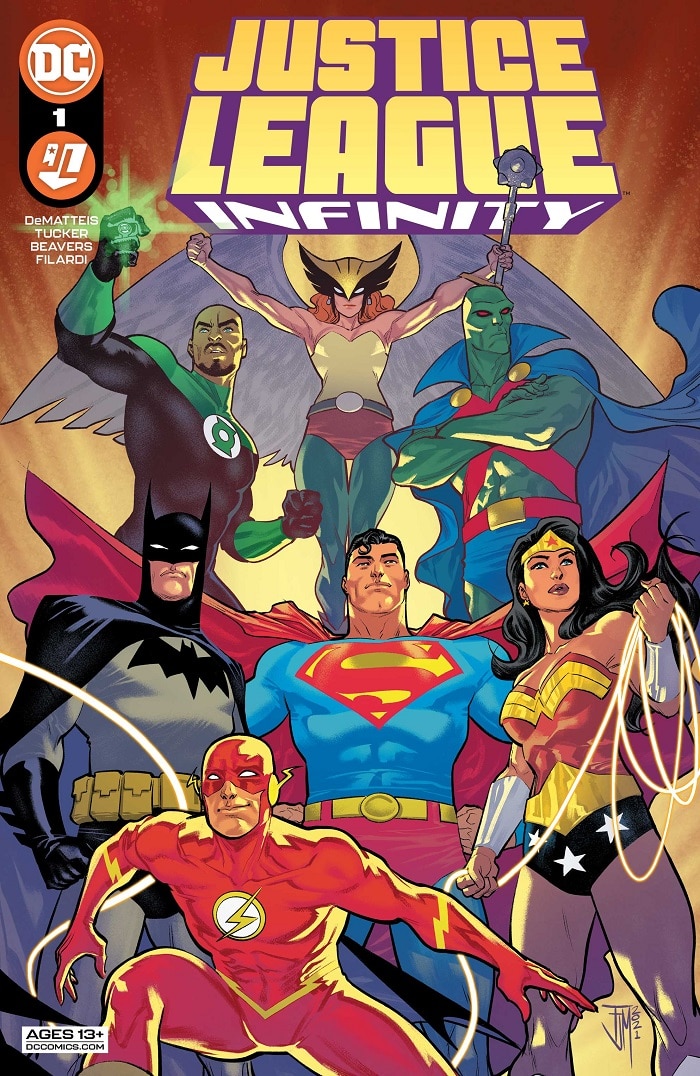 Justice League Unlimited, the second groundbreaking animated series focusing on DC's premiere superteam, ended its far-too-short run in 2008. For many viewers, it was their first exposure to the Justice League, and it's continued to introduce young superhero fans to the team and their adversaries in the years since. However, the reality is that once you reach that last episode—the Dwayne McDuffie-written "Destroyer," for those keeping score—that's just about it. Not only have there been no more Justice League Unlimited episodes, there have been no more series set in the shared animated universe kicked off by Batman: The Animated Series period.
That changes next week, although you won't find the newest chapter on any TV network or streaming service. Rather, you'll want to look towards your local comic shop as writers James Tucker and J.M. DeMatteis and artist Ethen Beavers launch Justice League Infinity, an all-new title set within the show's world that launches next Tuesday. If you're a fan of DC animation, you likely know the names Tucker and DeMatteis. Tucker was a Justice League Unlimited producer who went on to oversee the direction of the DC Universe animated movies, producing a series of interconnected films that culminated last year. DeMatteis served as a writer on Justice League Unlimited and has scripted many of the animated movies that Tucker produced, including Justice League Dark, Batman vs. Robin and Superman: Red Son. In other words, these guys understand DC animation like few others, so rest assured that Justice League Infinity feels (and looks, thanks to Beavers' striking work) like the series that it's continuing.
But why take our word for it? You can get a peek at the first issue right now in this exclusive first look. A powerful being searches the cosmos, prompting terror among those he crosses. Who is he? (We'll give you a hint. He's someone you've seen before if you're a Justice League Unlimited fan.) Check out the preview to find out and be sure to pick up Justice League Infinity #1 next week to see how our heroes respond!
Justice League Infinity #1 by J.M. DeMatteis, James Tucker, Ethen Beavers and Nick Filardi is available in print and as a digital comic on Tuesday, July 6.
Consider yourself more of the gaming type? We've got you taken care of as well. Head on over to the DC Community right now for an exclusive sneak peek at the final issue of Batman/Fortnite: Zero Point!