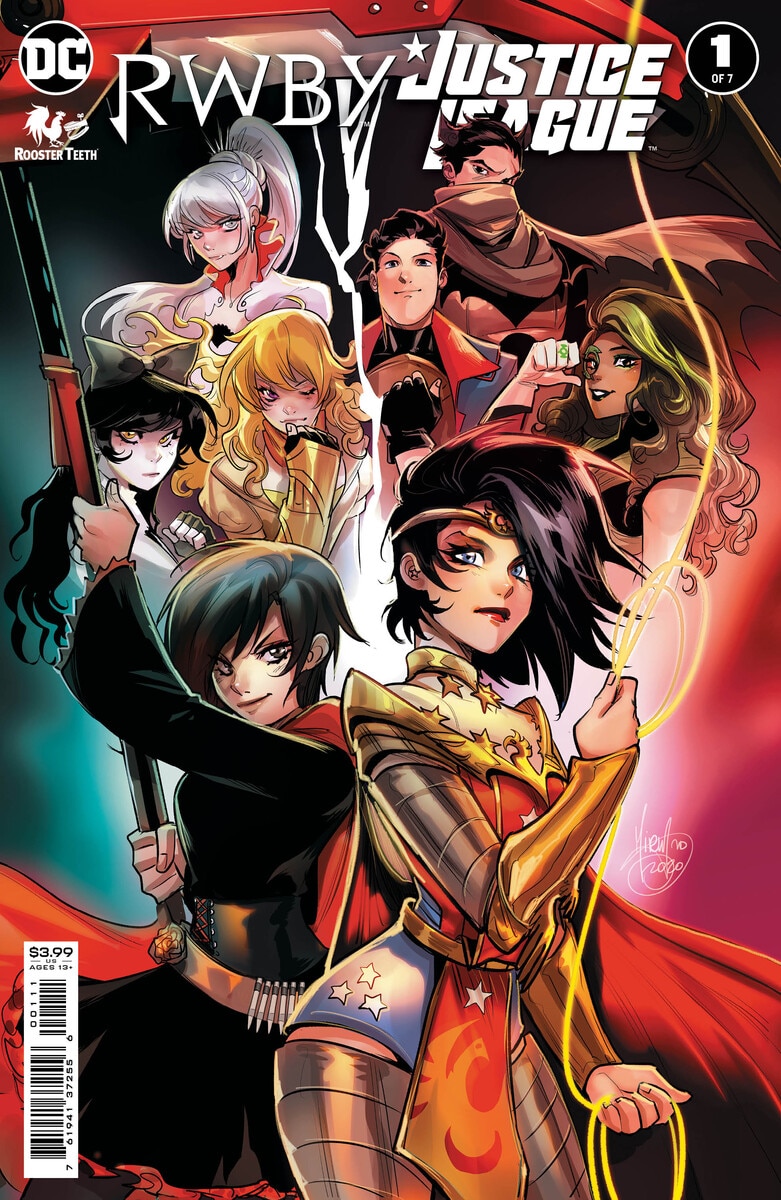 RWBY/Justice League Combines Rooster Teeth's Popular Manga/Anime Series With DC's Legendary Super Heroes!
Digital Series Launches March 30, 2021, Print Issue #1 On Sale April 27, 2021
Following the fun and excitement of comic book limited series like gen:LOCK and the first RWBY, Rooster Teeth and DC are joining forces once again, this time to combine the worlds of their popular anime/manga series with the World's Greatest Super Heroes in RWBY/Justice League! RWBY/Justice League will be released in print as a monthly seven-issue series launching Tuesday, April 27. For fans wanting to jump into the story a few weeks before print issues arrive, four digital chapters of RWBY/Justice League debuted digitally this week, with new digital chapters publishing weekly on Tuesdays.
Written by Marguerite Bennett (Future State: Kara Zor-El, Superwoman, RWBY, DC Comics Bombshells) and featuring art by Aneke (Future State: Batgirls), Stephanie Pepper (The Mummy) and Emanuela Lupacchino (Future State: Gotham City Sirens, Birds of Prey), this seven-issue monthly miniseries brings Team RWBY face to face with DC's paragons of justice!
RWBY/Justice League introduces fans of manga and superheroes to the Bruce Wayne, Clark Kent and Diana Prince of Remnant, fighting with Team RWBY. A new Grimm is running rampant across the island of Patch, and Ruby and Yang must team up with a young red and blue-clad farm boy to stop it! Meanwhile, Blake meets a mysterious woman who's suddenly appeared on Menagerie, but her purpose for being there remains a secret. And why does she act like she hasn't been around modern society?
Featuring a stunning cover and character designs by Mirka Andolfo (RWBY, Harley Quinn, Green Arrow, Wonder Woman) and a card stock variant cover by Simone Di Meo (Future State: Harley Quinn), this unique team up is sure to be a hit with fans of superheroes and manga alike!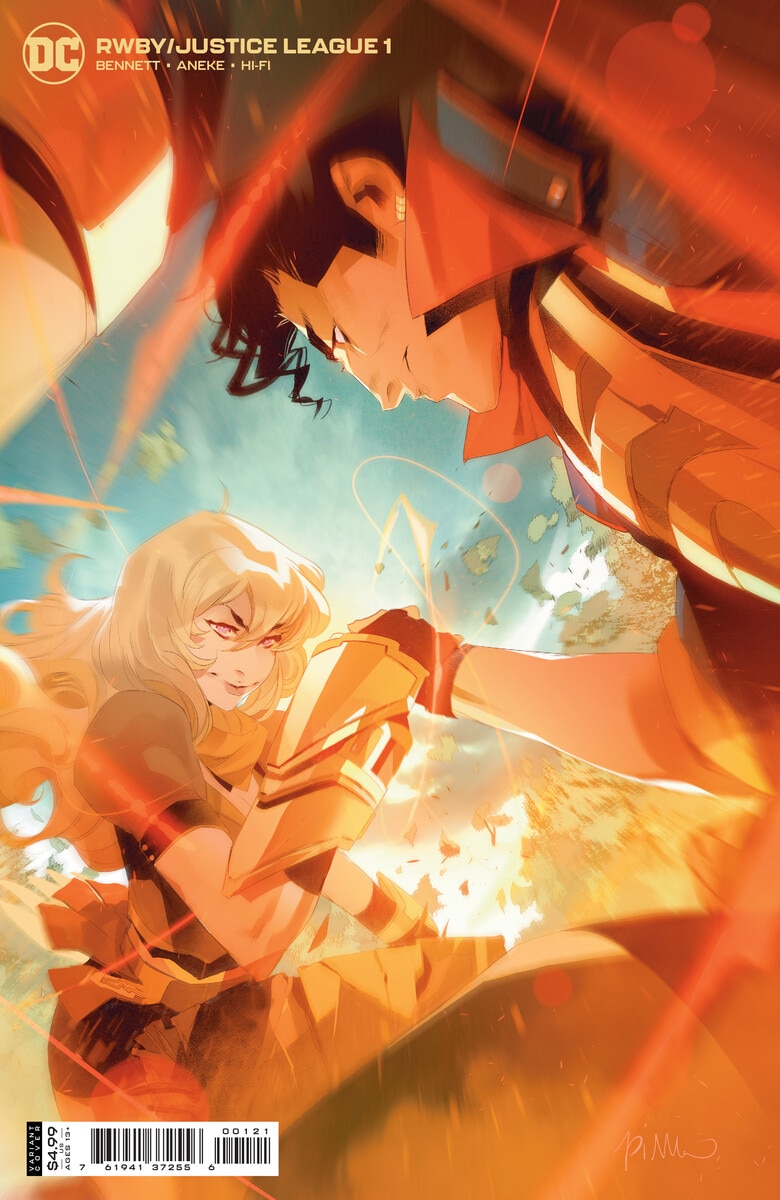 For more information on RWBY, check out the series homepage at www.roosterteeth.com/series/rwby. For information on Batman, Superman, Wonder Woman and the World's Greatest Super Heroes, check out the DC Comics website at www.dccomics.com, and follow on social media @DCComics and @thedcnation.