And just like that, it's nearly April—and a full quarter of 2021 is behind us. While you contemplate the inevitable drumbeat of time, make sure to block out some room in your schedule for the latest additions to DC Universe Infinite, which include a new issue of DCUI original series Let Them Live!, new installments of Harley Quinn Black + White + Red and a whole lot more. Here's what's new on DCUI, plus the latest activity in the DC Community.
DC Digital First Comics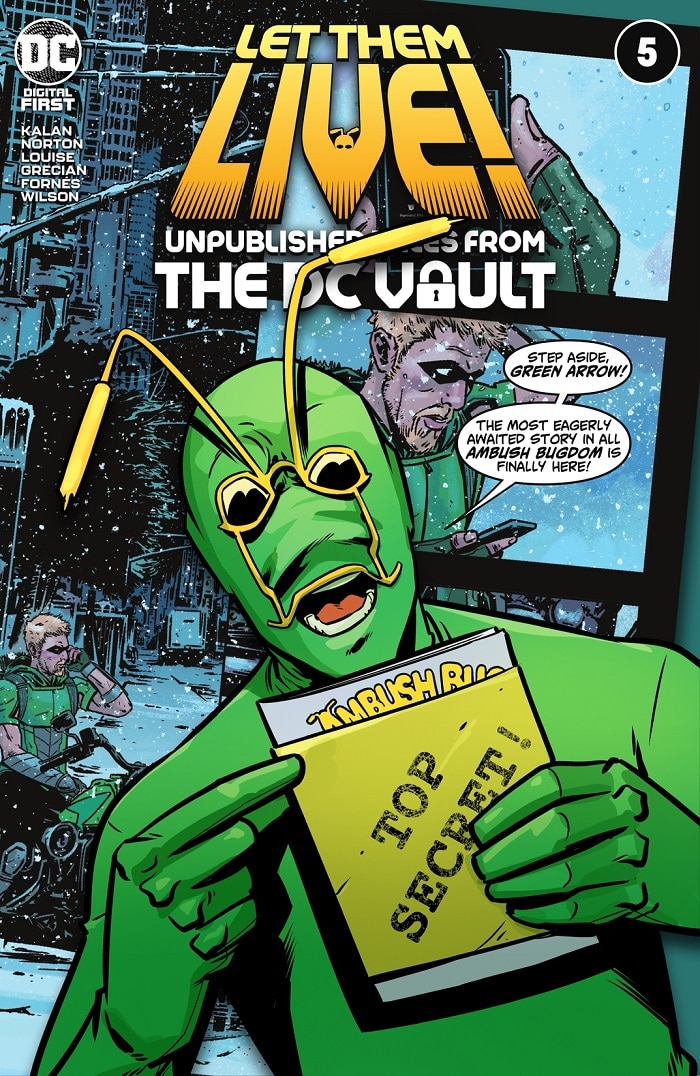 While the winter holiday season may be a distant memory, you can return to the halcyon days of December 2020 via three chapters of anthology series Harley Quinn Black + White + Red now available on DC Universe Infinite! In Chapter Fifteen, long-time Harley Quinn writer Sam Humphries and artist Stephen Byrne team for "Happy Thanksquinning"! Then in Chapter Sixteen, it's "'Twas the Night Before Quinn-mas" with writer Frank Tieri and artist Tom Fowler. Finally, writer Liz Erickson and artist Tom Derenick team for "The Morning After," where Harley pushes to make Boxing Day a thing—even if she doesn't quite know what Boxing Day is. And that's not all! Let Them Live! #5 sees Ambush Bug uncover a never-before-seen Green Arrow story written by Alex Grecian and illustrated by current Rorschach artist Jorge Fornés!
Harley Quinn Black + White + Red #15 – 3/30/21
Harley Quinn Black + White + Red #16 – 3/30/21
Harley Quinn Black + White + Red #17 – 3/30/21
Let Them Live! Unpublished Tales From the DC Vault #5 – 3/30/21
Injustice: Year Zero #13 – 3/31/21
Wonder Woman: Agent of Peace #22 – 4/1/21
Challenge of the Super Sons #3 – 4/5/21
New Comics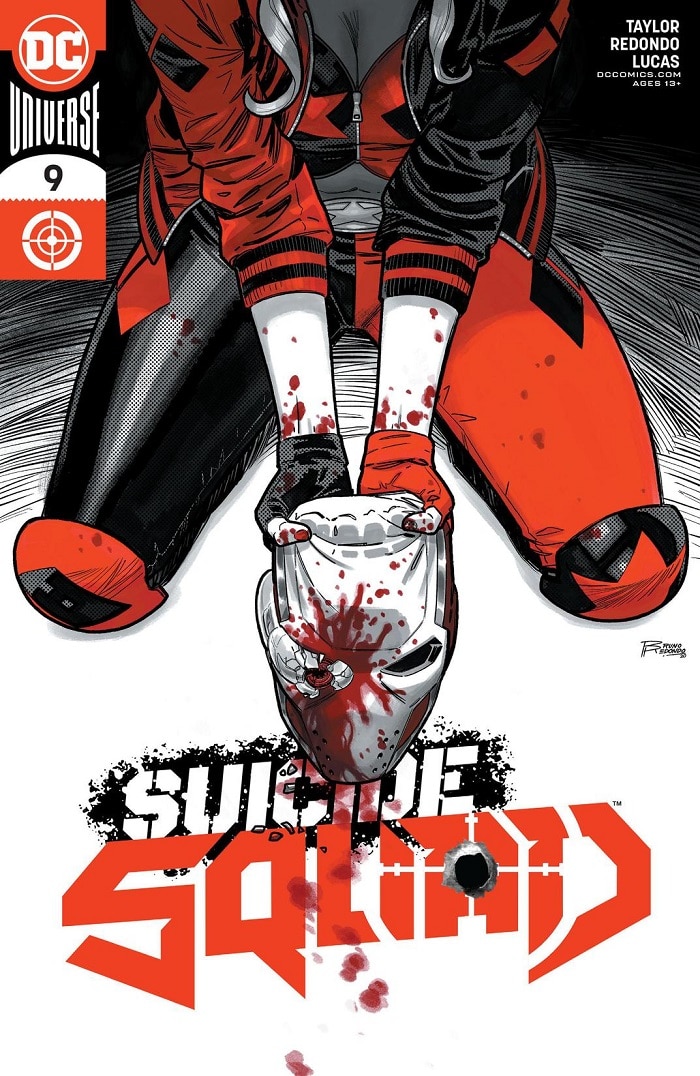 If you've got Suicide Squad fever after that trailer for The Suicide Squad last week, there's only one cure: reading Suicide Squad comic books on DCUI! This week sees the addition of Suicide Squad #9 from the new Nightwing team of Tom Taylor and Bruno Redondo, in which Task Force X veteran Deadshot does the one thing he's never done for the cause…die! If that wasn't ominous enough, in Dark Nights: Death Metal tie-in one-shot Dark Nights: Death Metal Speed Metal #1 by Joshua Williamson and Eddy Barrows, it's the drag race from hell as Wally West is pursued throughout the Wastelands by the Darkest Knight! Elsewhere in the multiverse, the most recent Shazam! series comes to a close with issue #15, a standalone story from writer Jeff Loveness and artist Brandon Peterson where Billy Batson learns a lesson about unchecked power and privilege.
Batgirl #49
Batman/Superman #12
Dark Nights: Death Metal Speed Metal #1
Justice League Dark #26
Shazam! #15
The Last God #9
Action Comics #1025
Batman Beyond #47
Suicide Squad #9
The Flash #762
Aquaman #63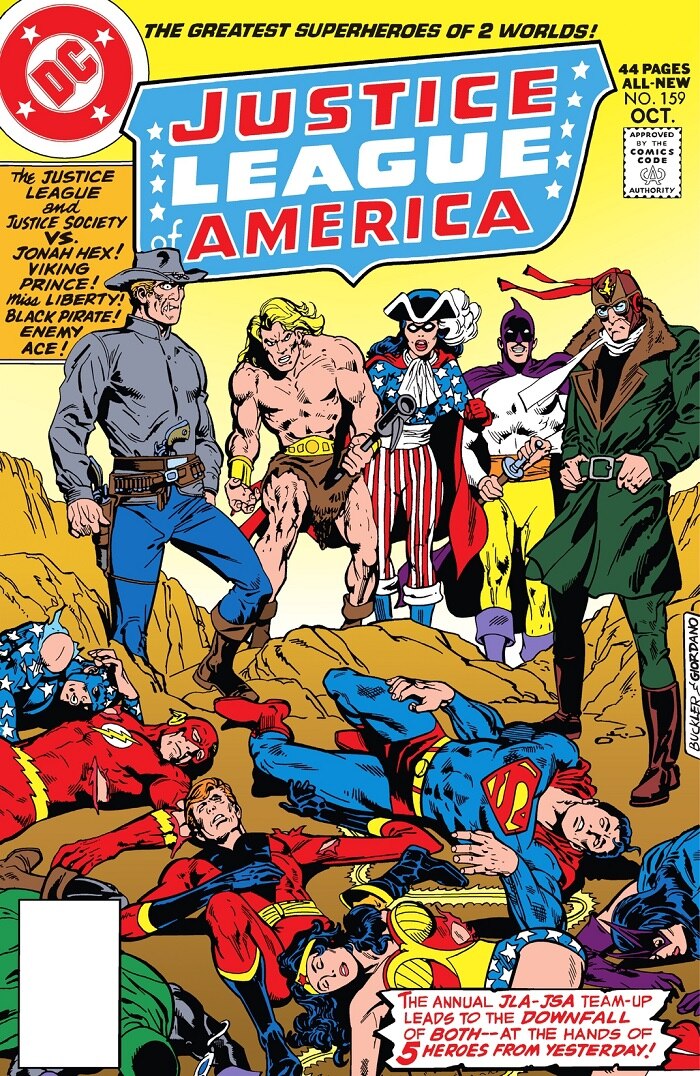 The DCUI back catalog grows with additions including Justice League of America #159, featuring not only the annual meeting of the Justice League of America and the Justice Society of America, but also guest appearances from heroes of the past including Jonah Hex, Black Pirate, Enemy Ace, Miss Liberty and the Viking Prince.
Justice League of America (1960-1987) #159
Super Friends (1976-1981) #44
Wonder Woman (1942-1986) #198
Static (1993-1997) #8
Hardware (1993-1997) #8
Pillars of the Community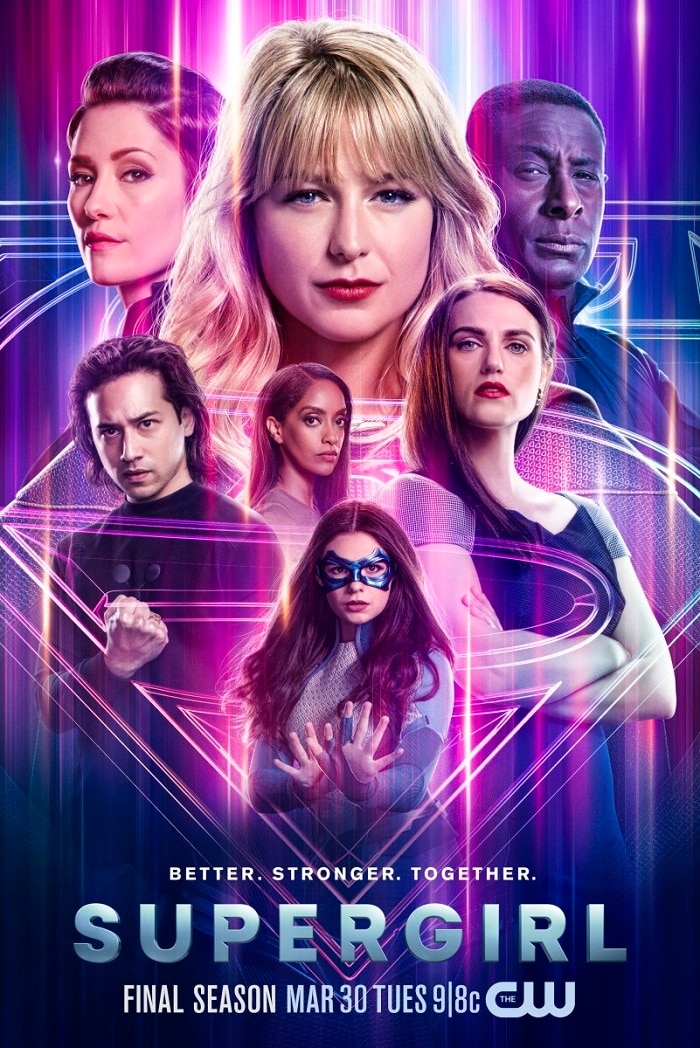 We have two Meta Madhouse bracket campaigns running this month, each more nail-biting than the last! Be sure to join in the next set of match-ups for Throwdown on Themyscira, where the likes of Blackfire, Superwoman, Star Sapphire, Poison Ivy and more compete!
And in this corner we have Dynamic Duos, where popular pairs face off against each other to determine who is the ultimate in sidekickery!
The Arrowverse Couch Club will host a Supergirl Watch-Along party this Thursday, April 1 at 6 p.m.—come join the fun and talk all things Kara!
 
What are you looking forward to this week on DC Universe? Let us know in our Community!