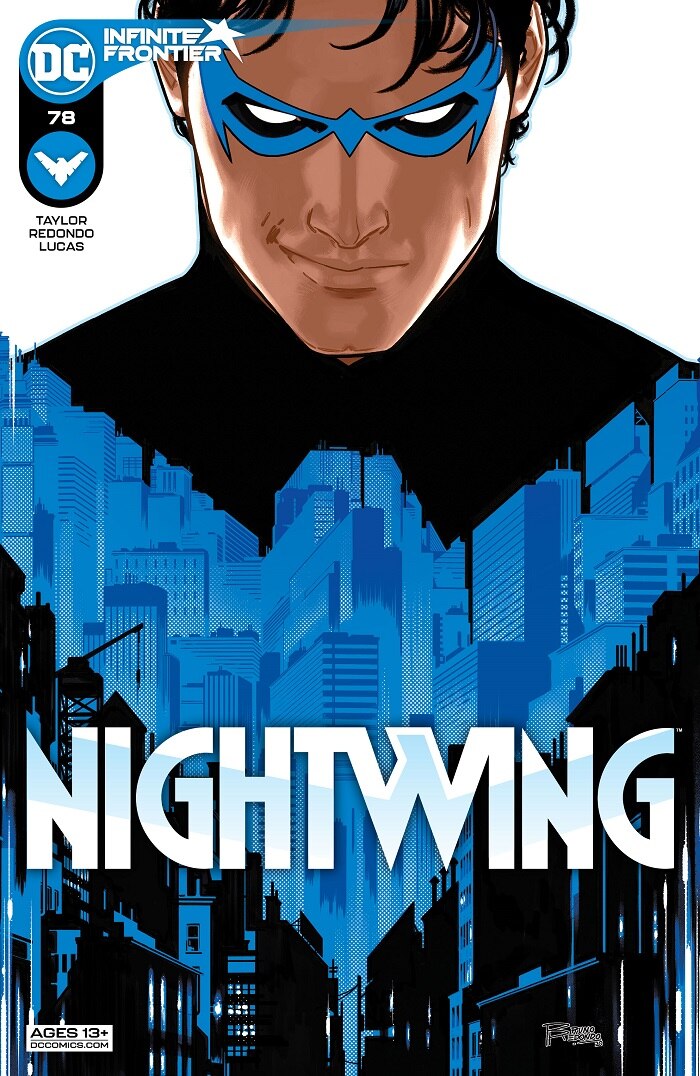 It's hard to think of Dick Grayson without also thinking of Barbara Gordon. Whether as Batgirl, Oracle or simply Babs, Commissioner's Gordon's enterprising daughter has always been closely associated with the first Robin—a relationship that started strong and only deepened as Dick took on the mantle of Nightwing.
Unlike Babs, Tom Taylor and Bruno Redondo probably aren't names you immediately associate with Nightwing…but we suspect that may soon be changing. The powerhouse team behind 2020's acclaimed Suicide Squad run along with some of the more memorable issues of Injustice, Taylor and Redondo are now setting their sights on Blüdhaven and its acrobatic protector starting with Nightwing #78. They get things started with a far-reaching debut storyline that finds Dick investigating the city's new mayor—who just happens to have the last name of Zucco. Is he related to the criminal responsible for the death of Dick's parents? It can't be ruled out, which would be bad news for Dick and Blüdhaven alike.
But for our exclusive first look at the issue (due in stores next Tuesday), we journey back to a gentler time when Dick was still Robin and living at Wayne Manor and Barbara was a spunky young firebrand with a thing for taking down bullies. Yes, they were just as adorable then as they are now. Yes, they were just as driven then as they are now. We know you're curious how these two crimefighters-to-be first met! Well, check out this sneak peek to find out and make your plans now to snatch up the full issue when Nightwing's exciting new era kicks off next week!
Nightwing #78 by Tom Taylor, Bruno Redondo and Adriano Lucas is available in print and as a digital comic on Tuesday, March 16.
Does the thought of this being the only comic book sneak peek you'll see today have you seeing red or singing the blues? Well, then you'll want to check out our exclusive preview of Superman: Red & Blue #1 over in the DC Community!