Years ago, a martial arts master known as O-Sensei trained a group of students. Now, in DC's newest animated movie, four of his former pupils must reunite to stop an evil organization after they steal a dangerous artifact. Batman: Soul Of The Dragon is an action-packed DC Universe Movie with high kicks and even higher stakes. The film sees Batman (David Giuntoli) reunite with his former classmates Lady Shiva (Kelly Hu), Ben Turner (Michael Jai White) and Richard Dragon (Mark Dacascos) as they search for a way to recover the stolen artifact and save the world. It's a Bat-film unlike any other—an enticing mash-up of martial arts movies and superheroics that's sure to please any Dark Knight fan hungry for something fresh.
 "I grew up with a lot of Bruce Lee and Jackie Chan films," shares Hu, who returns to the DC Universe after years of playing China White on Arrow and a variety of characters on Young Justice. "My dad used to take us to these movies in Chinatown when I was a kid. They weren't really playing in regular theatres, you had to go to Chinatown to see them back in the 1970's."
"I was the biggest fan of martial arts movies," seconds White, who's an accomplished martial artist himself. "This movie had me all over it because I loved Enter the Dragon, James Bond and all of that stuff. And then on top of it, there's a little bit of the blaxploitation genre that snuck into this. So yeah, I was really into this."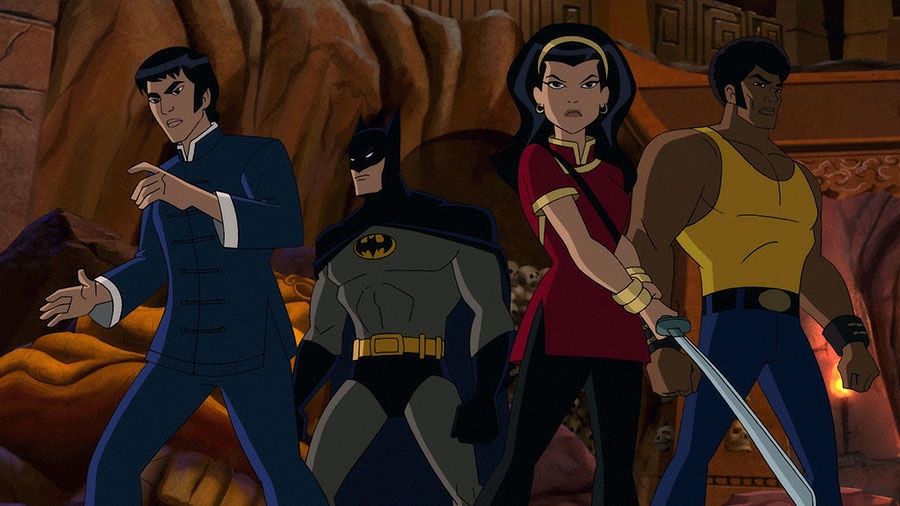 Dacascos, who has recently shown off his martial arts skills in Netflix's Wu Assassins and movies like John Wick 3, noted that the movie did more than homage classic kung fu flicks, it also stayed true to the pillars of martial arts.
"My parents are both kung fu teachers, so I've been around martial arts all my life," he says. "I think the screenwriter, Jeremy Adams, did a great job bringing the philosophy and the heart of martial arts to this story. I just found out that Jeremy Adams himself practices martial arts, so it makes perfect sense to me."
Batman: Soul Of The Dragon isn't Kelly Hu's first time voicing Lady Shiva, having previously portrayed the deadly warrior in the Batman: Arkham Origins video game. However, there was a time when news of this would have surprised her.
"I didn't know who Lady Shiva was!" she admits. "They might not have even told me the name of the character I was playing when I was cast in Arkham Origins. I think when they did the game, they didn't even call it Batman, it was referred to under a weird pseudonym. Everything is always under such secrecy. I was in London when some kid passed me the video game and had to prove to me that I voiced Lady Shiva. I didn't even remember doing it!"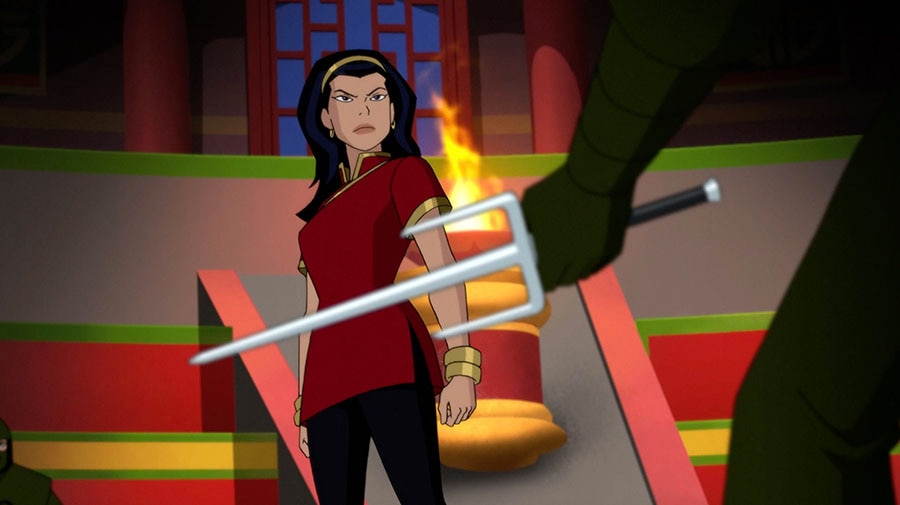 "In this movie, Shiva is tougher than the guys," Hu continues. "She gets even more respect than the guys. It's so great for young girls to be able to see these kinds of characters being played. It gives them a sense of confidence that they can do whatever it is that they put their minds to doing. Shiva will do whatever it takes to do whatever needs to be done. I think that's what makes her such a fun and interesting character to play. She has no fear and knows she is the best—and the guys are scared of her."
Although White had previously played Ben Turner/Bronze Tiger on television's Arrow, he found his animated counterpart to be a different experience.
"The contemporary Bronze Tiger on Arrow is different from the Soul Of The Dragon one," he shares. "I almost think that my stint as Black Dynamite makes me more right for this. It was just a lot of fun. It was a great opportunity. I'm somewhat of a child of the '70s and I grew up loving this kind of genre, so I was a kid in the candy store. I think what motivates a lot of the characters is their upbringing. I think with all the superhero characters, there's kind of the misfit that has to dig deep and find their bigger purpose and they have to kind of swim through pain."
Dacascos found Richard Dragon to be a compelling role. "When he looks around, he sees all the evil and yet he keeps on going on," he says. "I think Richard Dragon has an open heart. I think he tries to hide that with his bravado, machismo and his humor. But in the end, it's a big soft heart that he protects with his punches and kicks."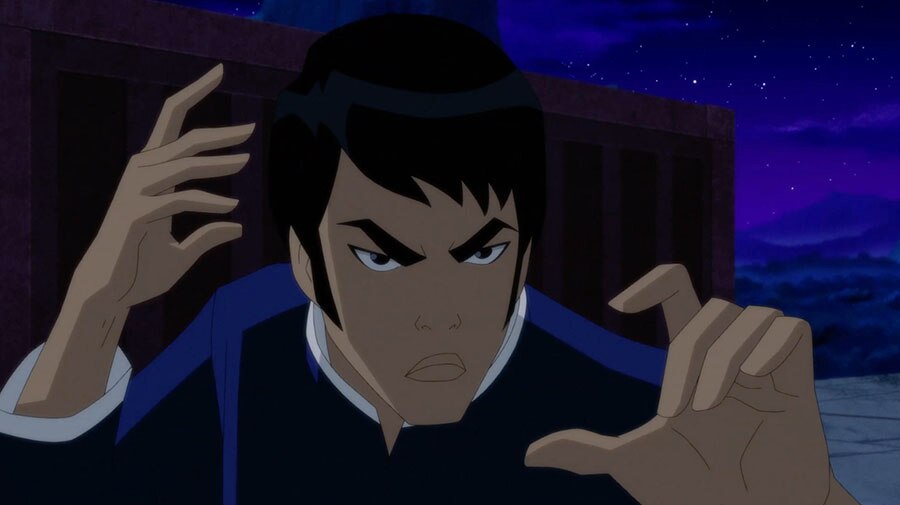 The actor hopes he'll get a chance to explore Dragon again. "I love this story, and I love everybody that was part of it. I hope we do a sequel or a series."
As for the Dark Knight himself, David Giuntoli loved playing Batman and enjoyed the perks of doing the role as a voice actor.
"I couldn't have had more fun doing this," he proclaims. "And voiceover work is the way to do it. I don't have to work out, I just have to go into a deeper vocal register."
Musing on Batman's motivations, Giuntoli adds, "He's got this fire in him where he doesn't give up. I think that he has a darkness in him and all of his decisions come from a deep hole in the center of his being. Everything comes from that."
In addition to his role as Batman, Giuntoli has another DC Universe connection—his wife Bitsie Tulloch plays Lois Lane in the Arrowverse family of shows, including the upcoming series Superman & Lois. The newly minted Dark Knight appreciates the irony of playing Batman while being married to Superman's wife.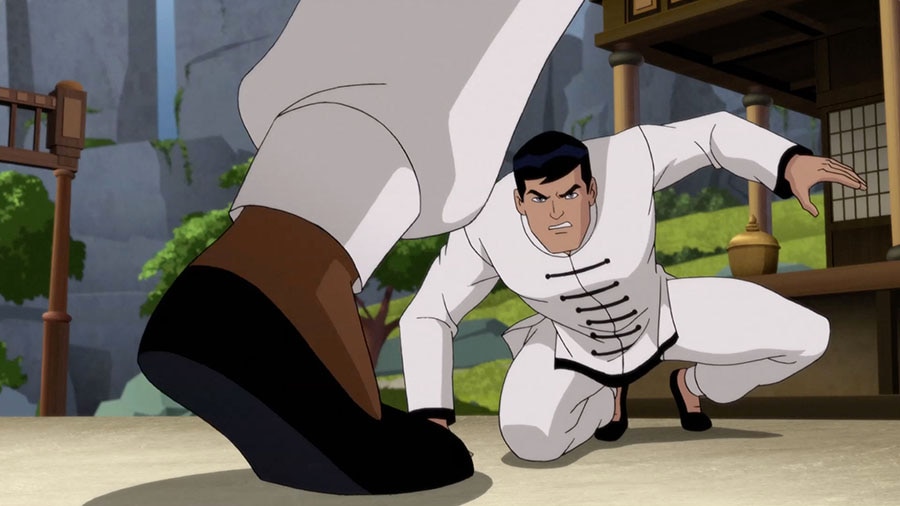 "It's funny," he quips. "It's like cheating with your wife. We're the extra-marital affair in our own marriage. We could not be more thrilled to be part of the DC Universe together at the same time. She is the perfect Lois Lane, and now that I'm Batman, it's nice feeling like I've earned my way into my own household."
Batman, Richard Dragon, Bronze Tiger and Lady Shiva are all skilled fighters in their own way, and each actor had their own theory on who would be the last person standing if the quartet had a free for all.
"I think Shiva, because she has no conscience," suggests Hu. "She would not think twice about killing those guys."
Giuntoli agrees, "Shiva would destroy us all. She's so mean, and so skilled."
"Ben Turner!" counters White, before admitting that "as Ben Turner, I couldn't possibly think any other way, or I wouldn't be him."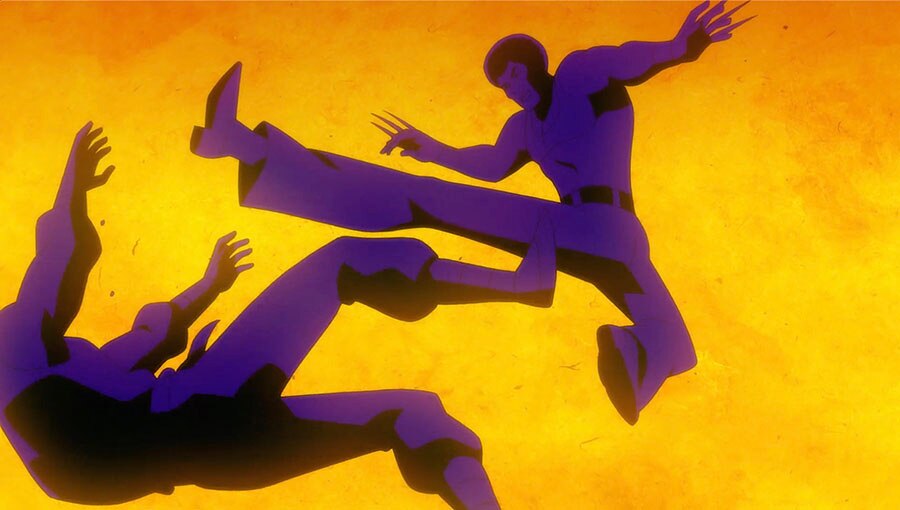 Dacascos, on the other hand, is a little more diplomatic about it.
"I think that would depend on if there were weapons involved and the terrain," he says. "Is it daylight, or is it in the dark of night? I think all of those things would come into play because any of them would be capable of winning. If it was a sword fight, I'm pretty sure that Lady Shiva would have the advantage. If it was broad daylight and we were in a small area, Bronze Tiger would just have all that power. If it was in an urban setting, it seems like Batman with his gadgets might have an advantage. If it was in a forest interspersed with trees and different terrain, maybe Richard would have an advantage."
Batman: Soul Of The Dragon ends with a special dedication to Denny O'Neil, the legendary comics creator who passed away last year. O'Neil co-created many of the film's characters, such as Richard Dragon, Bronze Tiger, Lady Shiva and O-Sensei. The film serves as the ultimate tribute to O'Neil's legacy, and the cast had plenty to say about his lasting influence.
"I am so grateful to writers like Denny O'Neil, who create these awesome characters that I get to play," shares Hu. "The characters that he created for women, especially—women who are badass and that hold their own."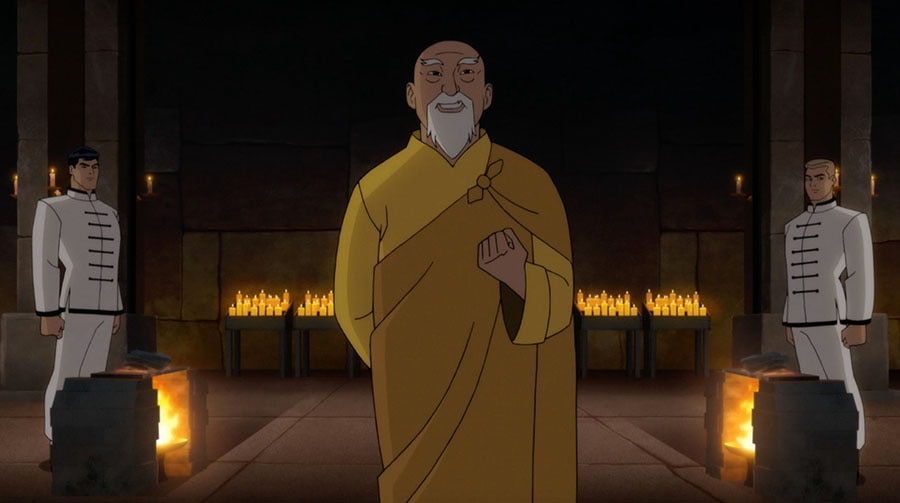 "He lives on through his legacy in the highest regard," adds White. "So, I'm thankful for him being here, and it makes me inspired to just be the best I can through an homage to his work."
"I think the superhero genre is great when it's grounded," Giuntoli muses. "We have to believe these people are real, and that drives the mythology. Thank you to Denny O'Neil."
"You could see his heart in the characters he created," concludes Dacascos. "He was way ahead of his time. The characters were relevant then, and it's possible they're even more relevant now. I'm incredibly grateful and appreciative for his artistry and feel very privileged to be playing Richard Dragon."

Batman: Soul Of The Dragon, the next entry in the popular series of DC Universe Movies, is now available digitally. Look for it on Blu-ray and 4K Ultra HD Blu-ray Combo Pack on January 26, 2021.
Joshua Lapin-Bertone writes about TV, movies and comics for DCComics.com, is a regular contributor to the Couch Club and writes our monthly Batman column, "Gotham Gazette." Follow him on Twitter at @TBUJosh.