Wonder Woman, the superhero blockbuster directed by Patty Jenkins and starring Gal Gadot, made over $800 million worldwide and was embraced by millions of fans worldwide when it debuted in 2017. Since premiering on HBO Max, the wartime epic has only expanded its audience, priming Wonder Woman fans for its upcoming follow-up, Wonder Woman 1984, whose two trailers have collectively garnered over 60 million views on our official YouTube channels.
Those are some exciting numbers, so we decided to see how far we could take things when it comes to numerals and Wonder Woman (our high school math teachers would be so proud). Let's count Diana's successes as we break down Wonder Woman…by the numbers!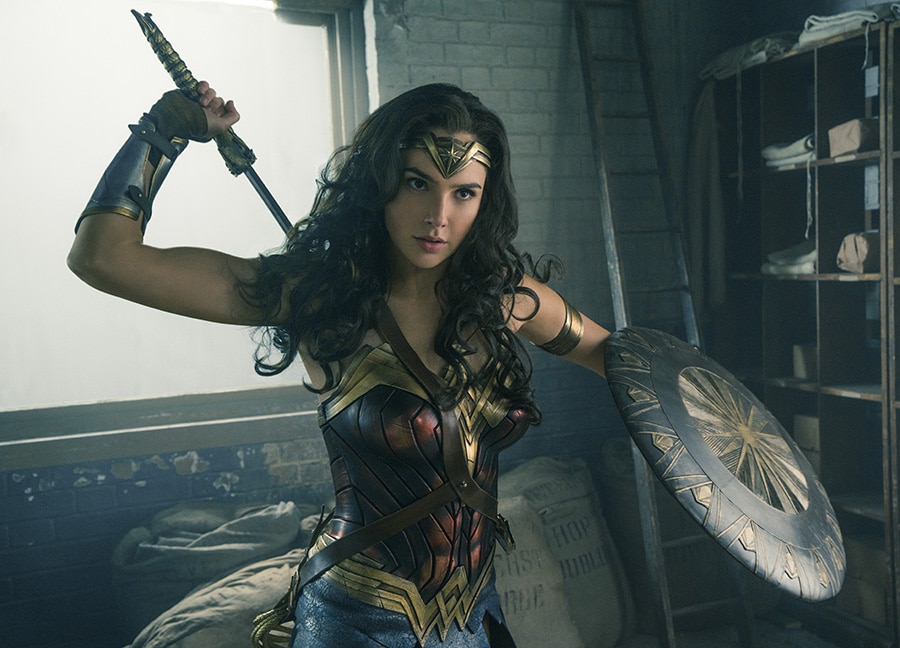 1 enduring global icon of power, grace and wisdom.
1 Godkiller—the divine sword gifted by Zeus to the Amazons, which can only be wielded by the fiercest among them.
3 films so far in which Gal Gadot breathes new life into Diana of Themyscira (along with Wonder Woman, the other two are Batman v Superman: Dawn of Justice and Justice League).
5 finalists drawn from hundreds of actors who originally auditioned for the role of Wonder Woman for her debut big-screen appearance in Batman v Superman: Dawn of Justice…but only one embodied the innate power and compassionate spirit of the icon: Gal Gadot.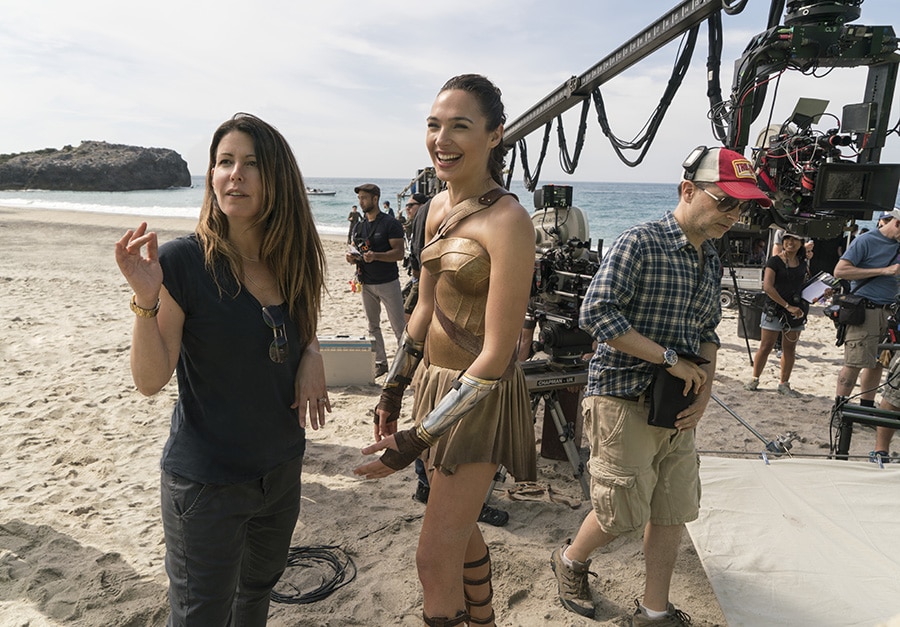 5 key weapons and accessories brandished by Wonder Woman in the movie: the Lasso of Hestia, which compels anyone in its grip to speak the truth; enchanted, bullet-deflecting wrist Gauntlets; the unbreakable sword Godkiller; a Shield that protects and defends; and Diana's iconic and treasured Headband.
~8th Century BCE:  Fabled era of the Amazons—the mythic tribe of warrior women whose ferocity in battle was first immortalized by Homer in his foundational epic poem The Iliad, and whose legend would later inspire the creation of Diana, aka Wonder Woman.
#8: Issue of All Star Comics, which hit stands in October 1941 and gave Batman and Superman fans their first glimpse of a new kind of DC Super Hero, one whose power and strength are matched by her compassion: Wonder Woman, dreamed up by William Moulton Marston, under the pen name Charles Moulton, with the support of his wife, Elizabeth Holloway Marston, and memorably drawn by Harry G. Peter.
9 months of rigorous training employed by Gal Gadot to perfect the effortless power, endurance and grace of Wonder Woman.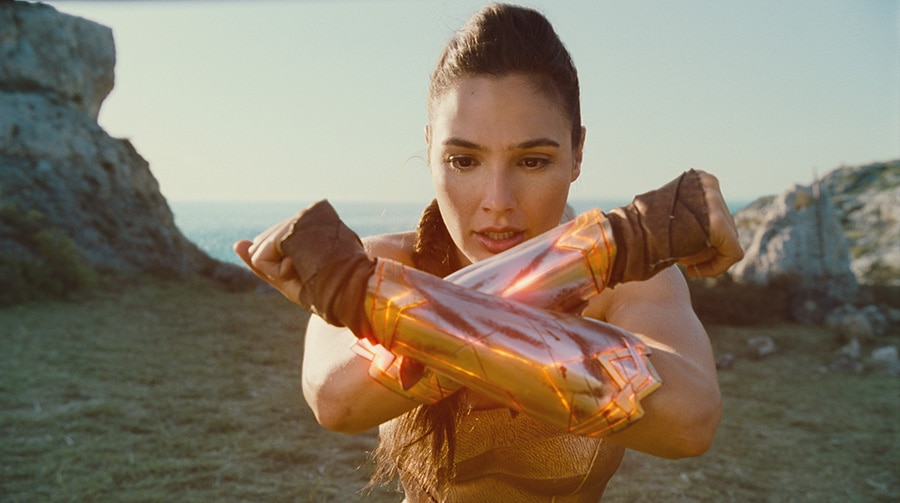 10 million fans voraciously reading Wonder Woman in comics, circa 1944, across four titles: Wonder Woman, Sensation Comics, Comic Cavalcade and All Star Comics, the latter featuring the superhero team known then as the Justice Society of America.
80th: Upcoming anniversary of the world's best known and most popular female superhero and an enduring symbol of equality, power and truth.
1915: Year Harvard-trained psychologist, attorney, inventor, columnist and Wonder Woman creator William Moulton Marston developed the systolic blood pressure test to detect truthfulness or deception—an inspiration for Diana's Lasso of Hestia and progenitor to the modern polygraph, or lie detector test. 
1941: Year that Wonder Woman, created by William Moulton Marston and drawn by Harry G. Peter, made her first appearance in the December issue of All-Star Comics #8.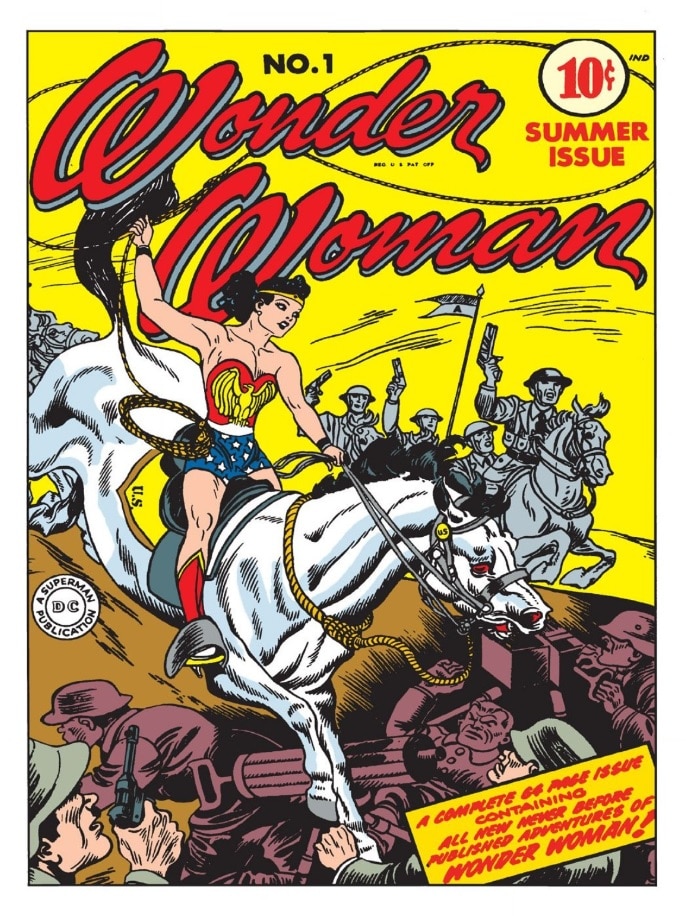 1942: Publication year of Wonder Woman #1, the groundbreaking superhero's own comic book series—which has not been out of print in the seven decades since! 
1960: Year that Wonder Woman's role as a founding member of the Justice League was revealed in the pages of The Brave and the Bold #28, written by Gardner Fox and drawn by Mike Sekowsky, in a flashback that sees her joining forces with Superman, Batman, Flash, Aquaman, Green Lantern and Martian Manhunter to fend off an alien attack.
1970s: Era in which the Wonder Woman TV series and Super Friends cartoon enthralled a child named Patty Jenkins, inspiring her dream to bring the global icon to powerful life on the big screen.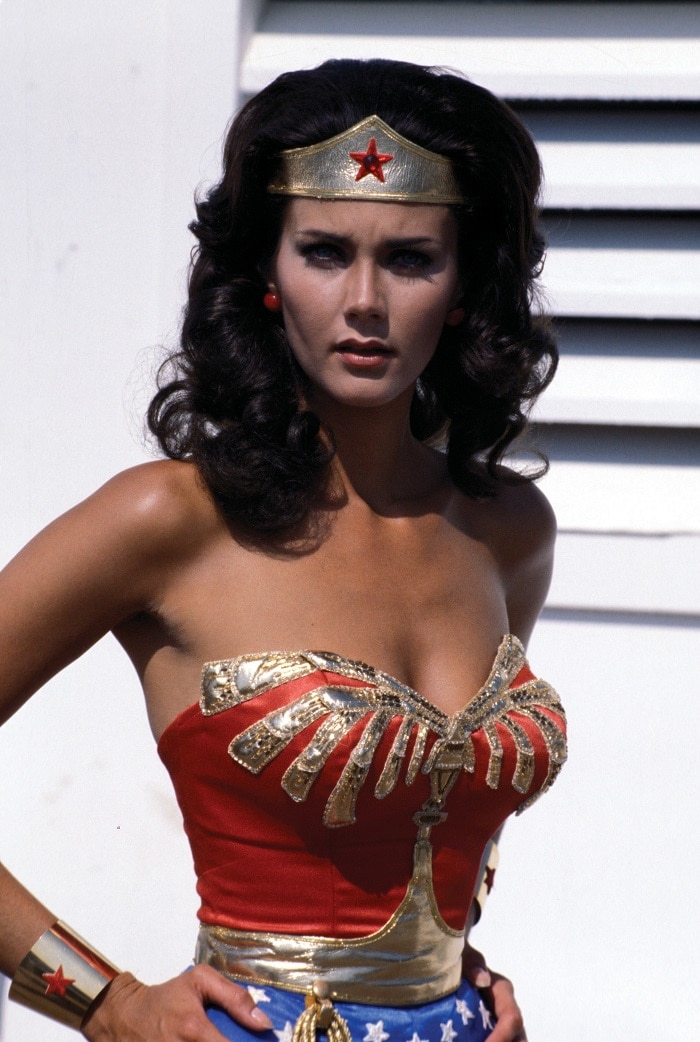 1972: Year the first issue of the now-legendary feminist magazine Ms., edited by Gloria Steinem, hit newsstands with a larger-than-life Wonder Woman on its cover under the headline "Wonder Woman for President," sparking the character's return to her independent roots and her resurgence among a new generation of fans.
2000-year-old burial mounds unearthed in the early 1990s by a joint U.S.-Russian archaeology team at a remote Russian outpost in the southern Ural Steppes near the Kazakhstan border, revealing 150 graves of warrior women—the first evidence of an ancient people who may have inspired the Amazon myths.
2004: Year in which Gal Gadot represented her home country, Israel, at the Miss Universe pageant. Gadot also served two years of enlisted service in the Israel Defense Forces.
2020: Year Wonder Woman 1984 is due to hit cinemas worldwide on December 25th from Warner Bros. Pictures!
 
Wonder Woman, directed by Patty Jenkins and starring Gal Gadot, is available for streaming on HBO Max. Not yet a subscriber? Kick things off with a free seven-day trial.