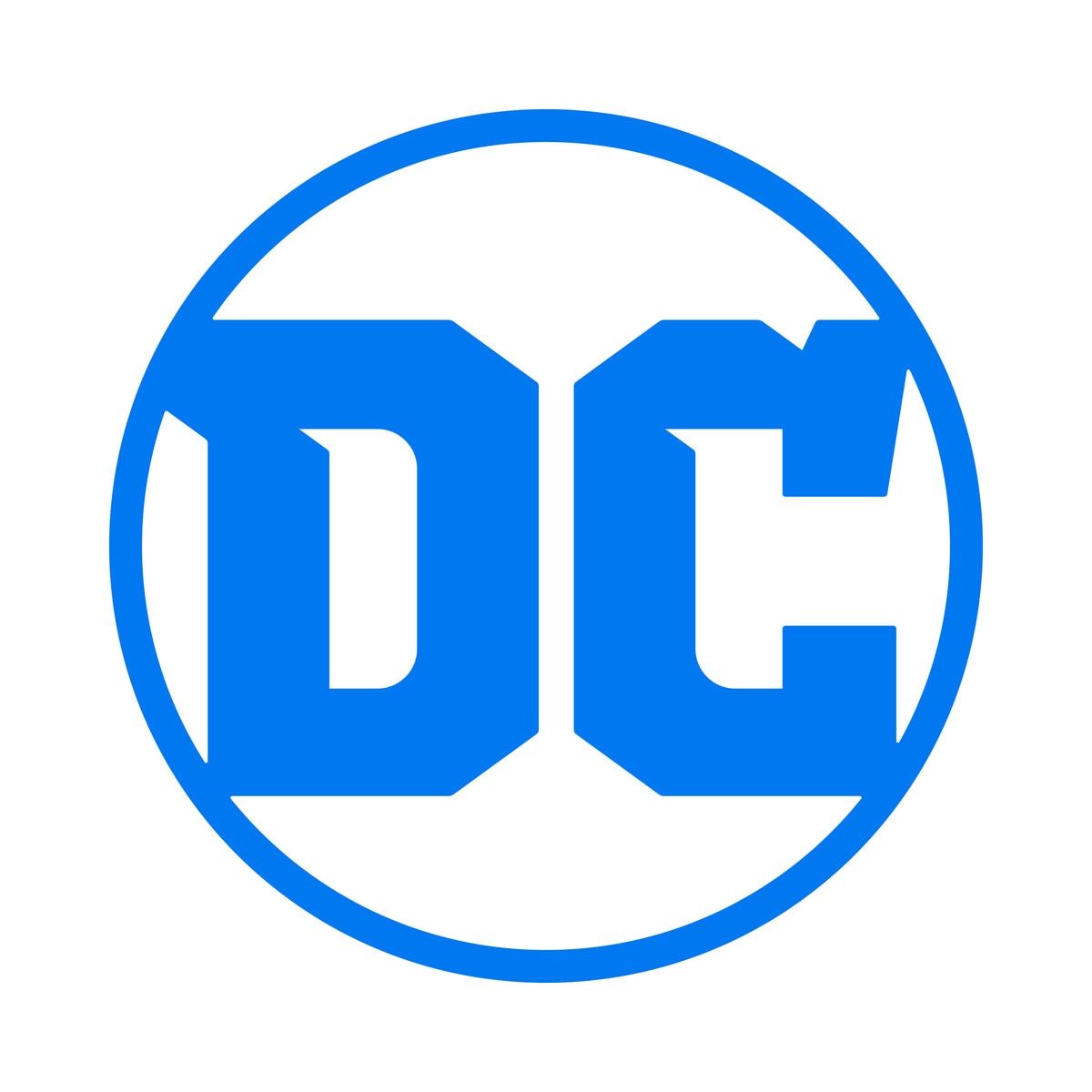 DC and the Los Angeles Zoo Partner for All-Day Interactive Reading Event 
On Saturday, February 8, 2020
Activities to Include DC Super Hero Presentations, Animal Spotlights, Author/Artist Signings and Book Sales, Drawing Lessons, Photo Ops with Batman, Free Giveaways and More!
DC to Name Green and Black Poison Dart Frog after Middle Grade Graphic Novel
 The Secret Spiral of Swamp Kidby Kirk Scroggs
DC Author/Artist Appearances Include Agnes Garbowska, Shannon Hale, Dean Hale, Michael Northrop, Ridley Pearson, Kirk Scroggs, and Victoria Ying
 It's a bird! It's a plane! No, it's DC Super Heroes taking over the L.A. Zoo!
On Saturday, February 8, 2020, DC and the Los Angeles Zoo are encouraging families to turn off the TV, leave the house, and spend the day together enjoying superheroes, graphic novels, and up-close animal demonstrations at "DC Presents: Reading with Zoo-per Heroes at the L.A. Zoo." The all-day event will feature interactive presentations with live animals, signings, author/artist meet and greets, as well as free giveaways, photo ops with a costumed Batman, and much more.
The festivities will take place within the L.A. Zoo at Treetops Terrace next to the Tom Mankiewicz Conservation Carousel. Activitiesare free to attend with the purchase of Zoo admission and free for Zoo members. The full day of programming from 10:30 a.m. to 4:30 p.m. will kick off with an honorary naming ceremony of one of the Zoo's green and black poison dart frogs. The frog will be named "Russell," after the main character in Kirk Scroggs's critically acclaimed The Secret Spiral of Swamp Kid. The graphic novel follows middle schooler Russell Weinwright as he navigates the highs and lows of middle school as a half-swamp creature/half-human and befriends a tree frog that makes its home in his arm. 
Following the 10:30 a.m. naming ceremony, Zoo attendees can participate in various all-day activities and enjoy fun presentations at the top of every hour. Programming highlights include:
Interactive Author/Artist Talks and Drawing Demonstrations:
Surprise Animal Appearances: Several author/artist talks will feature surprise animal guest stars. 
Book Sales and Author/Artist Signings:Throughout the day, participating authors and artists will be on hand to meet fans and sign copies of books available to purchase at the event space. Additional graphic novels beyond those presented at the event will also be available for purchase.
Photo Ops with Batman: A Batman costumed character will make appearances to greet fans, take photos, and sign autographs.
Free Giveaways: Signed books, superhero capes, bookmarks, posters, and Wonder Woman's tiara and bracelets are among the many free giveaways that will be handed out throughout the day, while supplies last.
The full schedule can be viewed below: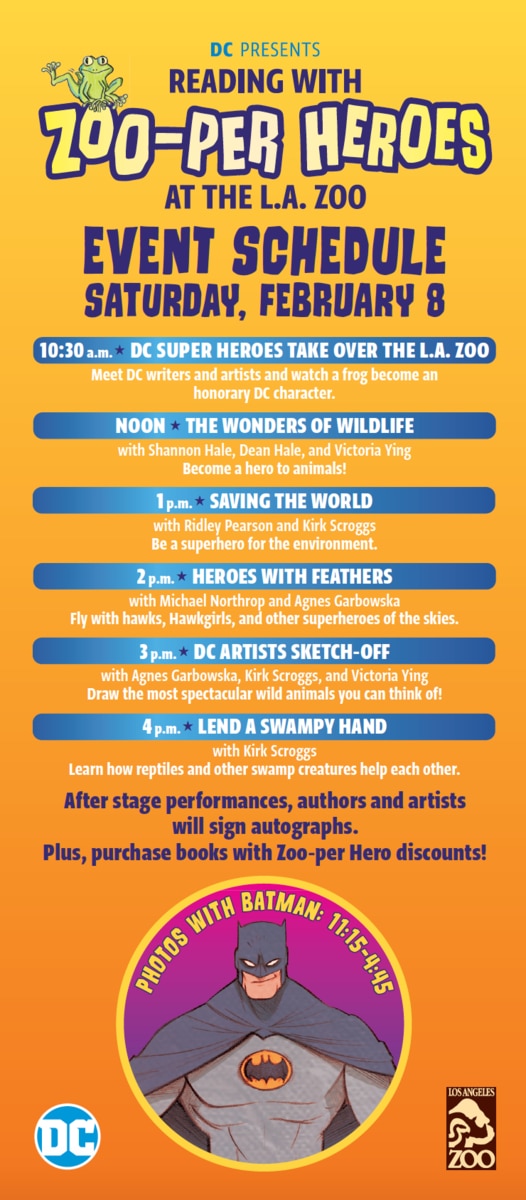 For L.A. Zoo tickets and to learn more about "DC Presents: Reading with Zoo-per Heroes at the L.A. Zoo" visit LAZoo.org/DC.Fans can also RSVP and follow the event on Facebook here.
For more news and updates on DC's middle grade graphic novels and the World's Greatest Super Heroes, visit www.dccomics.com, the DC YouTube channel,or follow @DCComicsKids on Twitter/Facebook and @DCKids on Instagram.