Over the past few months, DC has carved out a space for exciting, authentic and brave Young Adult storytelling. One of the most anticipated of these original graphic novels is beloved fan artist Gabriel Picolo and bestselling author Kami Garcia's take on Raven. Teen Titans: Raven introduces a new origin for the classic hero and launches a whole new line of YA Teen Titans titles which will continue with Teen Titans: Beast Boy in 2020. To celebrate the upcoming release, we chatted with Garcia and Picolo about their journey to creating this radical reimagining of Raven Roth!
"DC reached out to me to do something and I was in the early wave," Garcia reveals. "I think at that point, about six or seven people had picked characters that were either greenlit or were in the process. There were so many characters to choose from, so I asked if there were any characters that they really needed, and they said, 'We are dying to do Teen Titans.' And I was like, 'Oh, I love Teen Titans!'"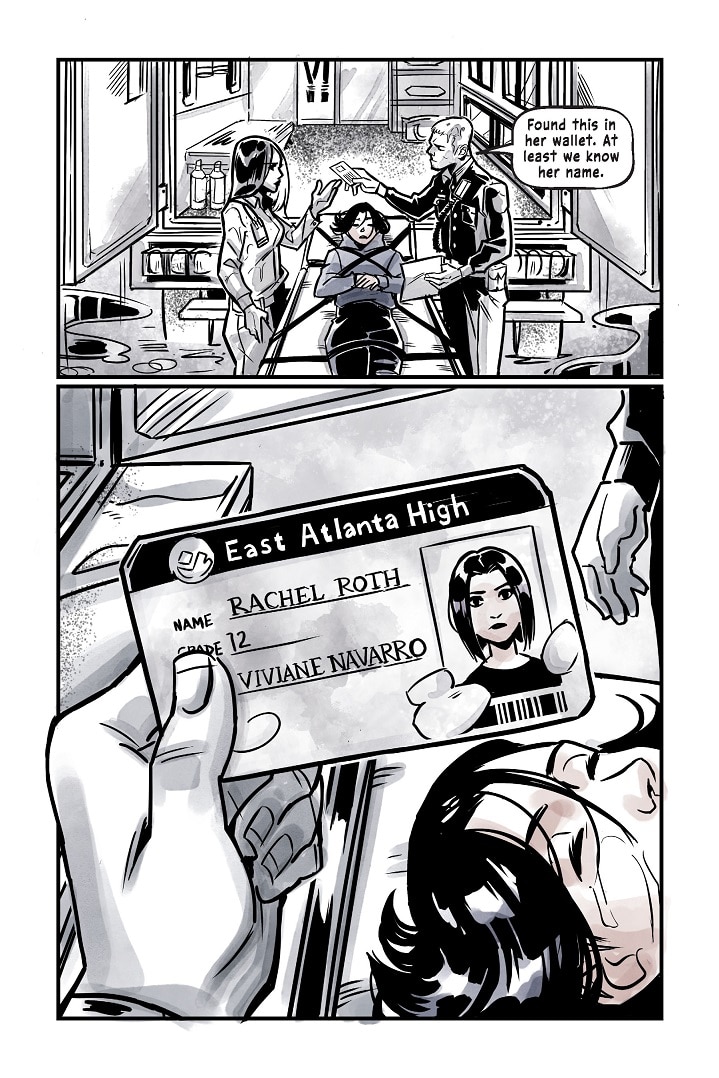 Something that was really important for Garcia was that the stories appealed to both new readers and fans who were already familiar with the characters.
"I wanted there to be a lot that fans would already recognize in the characters, and lots of Easter eggs if you're really into the series and the characters," she explains. "I feel like there's a lot here for everyone. I know I don't like it when someone takes the character and totally changes them or gives them a makeover. That's not necessary. So, I was just figuring out how to bring something new and ground the story in a little more reality without destroying the things that are really cool about the characters."
Garcia's collaborator, Gabriel Picolo, began his career as a popular internet fan artist whose Teen Titans art often went viral. Though Picolo's fans weren't surprised by the choice when it was announced, for the lifelong Teen Titans fan it was a whole different story.
"It was a big surprise!" he admits. "It actually took me a while to realize the DC logo at the end of the email was real, and then I had to answer those emails. For me, it's like a dream come true because I'm a huge fan of the characters. I grew up with them, with the TV show, because the comics are not as accessible here in Brazil. We didn't have a lot of comic book stores. But then through the show I got hooked on comics. So, much of the look of my characters was inspired by the classic Teen Titans cartoon. Like Kami said, as a fan, I tried to make my own version of the character, but I also appreciate what the character is based on and what's already there."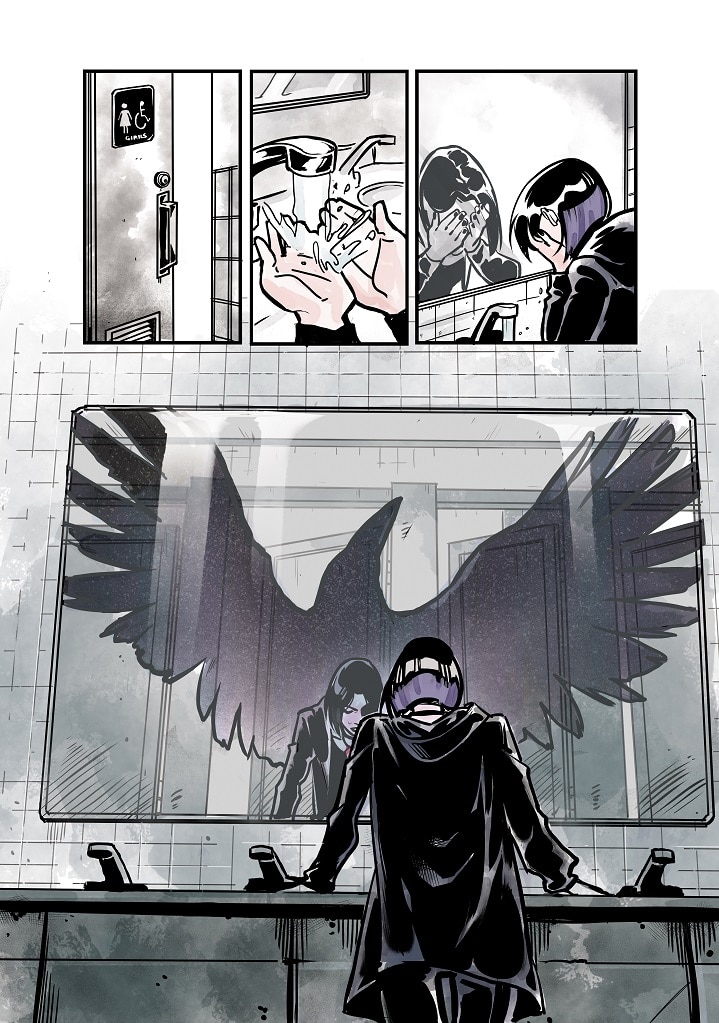 One of the most vital aspects of making comics is the collaboration between artist and writer, and for Garcia and Picolo, it was an entirely new experience. But that wound up working to their advantage.
"I think that since we didn't know any rules, we didn't know how the pros do it, we just made up our own method," Garcia says with a laugh. "I really wanted to let Gabriel bring the thing he does so well and then bring what I have to offer and find a way to marry those two things. So, I was very open because I, as somebody who wanted to be an artist and can't draw, have mad respect and love for seeing someone who can draw something so amazing like this."
At first, this meant that Garcia just enjoyed making stuff up for Picolo to bring to life, but soon they were collaborating and creating the story together. The fact that Garcia was already a fan of Picolo's art certainly helped.
"There's a cat in the book," she admits. "And that cat, it's not in classic Teen Titans, but he draws a cat like that on Instagram. So I was like, 'I really want a cat like that in the book.'"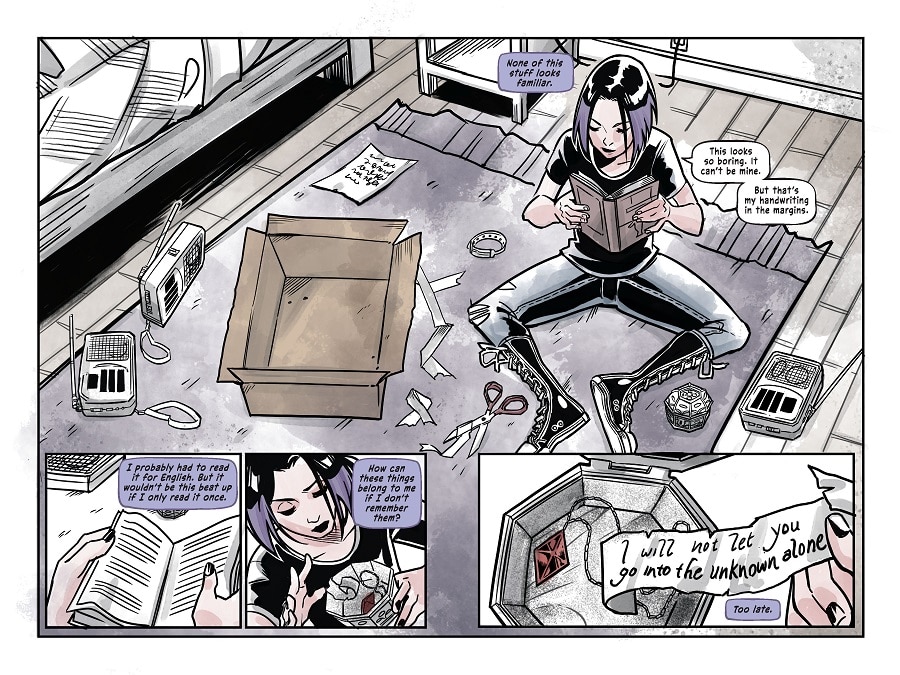 The pair planned over phone calls and Whatsapp, sending all kinds of notes and art back and forth. It was a process that like any creative endeavor was a journey, but for Gabriel it helped him gain comfort and confidence in how he approached the book.
"I think it became natural as we went on," he shares. "At the beginning, I was scared of making crazy creative decisions on the page, and I was playing super safe with the layout and how the panels are organized on the page. But as the book went on, I took some liberties and was feeling much more comfortable with page layouts and how the characters dress, especially as I got to know the characters."
Though comics couldn't exist without artists, people often focus more on writers when they talk about the books. That lack of credit was not something that Garcia was willing to let happen when it came to Teen Titans: Raven.
"Once I bring in the script and we start working together, it's not like, you know, my book," she says. "I'm always worried about when people say, 'Oh your book.' I'm like, 'No, it's our book.' Because my half of the book doesn't exist without the art, you know what I'm saying? We did it together."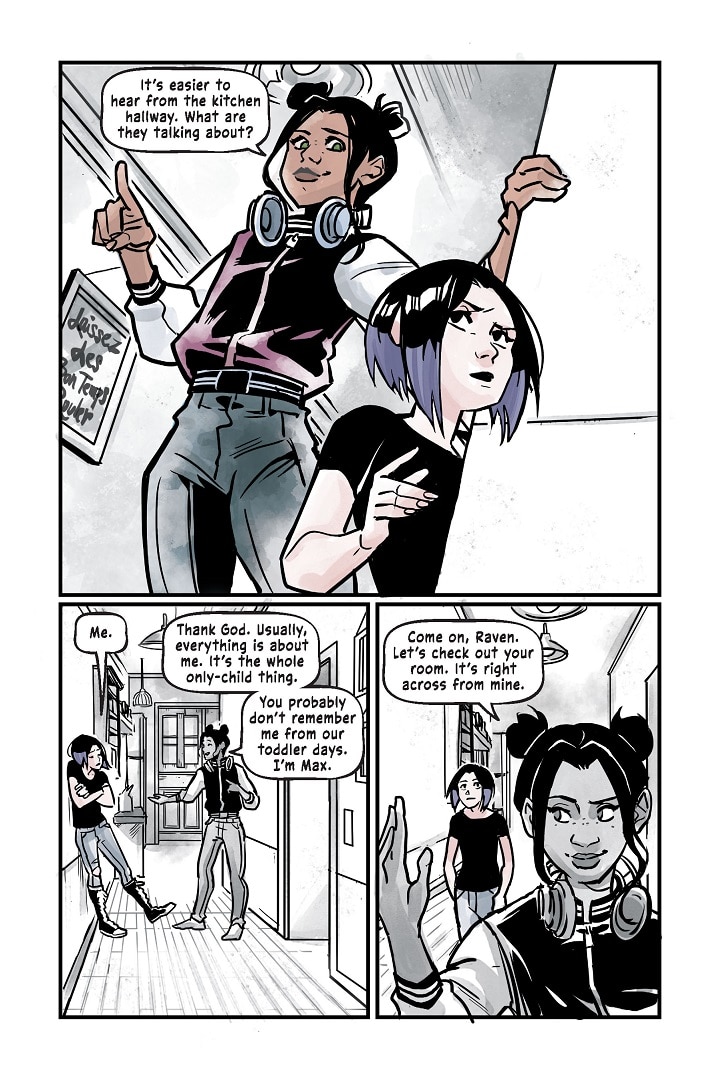 Teen Titans: Raven hits bookstores this week, and the pair have been shocked by how excited people have been to get their hands on the title, with one passionate fan even cosplaying the cover within the first hour that it was released. As for what excites the creators, for Picolo it's all about the fans getting to meet the characters they've spent so much time crafting.
"One thing I really appreciate is that I got to draw my favorite character, Raven, and I want people to read this book and see how she grows through the book," he shares. "I'm excited about Max because she's a new character that Raven meets in the book, and she became one of my favorite characters. I want people to like Max as much as I do."
"That's another thing about Gabriel, you know," adds Garcia. "I wrote Max, but she didn't really become a real thing until Gabriel drew her. He created this whole personality for her that you could see visually just in her expressions and the way she looks. For me, that was so cool to see because I hadn't really thought about what it would be like to create a new comic book character and then when I saw him bring that character to life, that was really fun."
Another passion that Garcia and Picolo both shared was making sure the book was inclusive. As Picolo explains, "I love the diversity. We worked consciously to make it important to our book."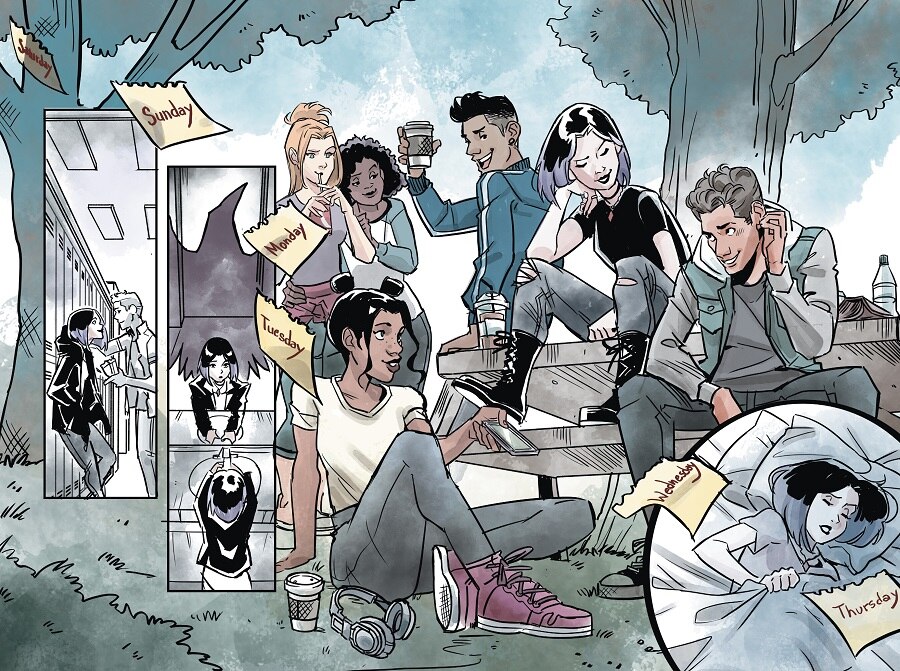 For Garcia, her experience as a teacher for nearly twenty years made it clear just how vital it was for the book to reflect the real world.
"I think one of the things that Gabriel did amazingly well is there's a lot of diversity in the book," she says. "There are kids of different races. We have disabled kids. Two of her friends are a gay couple, but not in the sense that they're being ostracized constantly. We just wanted to be able to show it as the norm that there are just two girls going to prom together or holding hands.
"Almost any kid can pick up Teen Titans: Raven and see someone like themselves. And it's not super stereotypical. We really tried to mix it up. I want kids to be able to pick up the book and find someone that's like them—someone that looks like them and acts like them. I feel like that can create a much closer relationship with the book. That's one thing that is so special about comics that's different than novels, is having that visual element that anchors you to the story."

Teen Titans: Raven by Kami Garcia and Gabriel Picolo is out tomorrow in bookstores, comic shops and digital.
Rosie Knight adores the whole DC superhero roster but her absolute favorite is Swamp Thing. When she's not poring over a comic, you can find her reading YA books by her favorite authors like L.L. McKinney and Justina Ireland! Look for Rosie on Twitter @rosiemarx and find more of her work at rosieknight.journoportfolio.com.​