It's the final month of 2017! If you are looking for the perfect gift for your favorite DC fan, or for reading material during the holiday break, then these books are for you!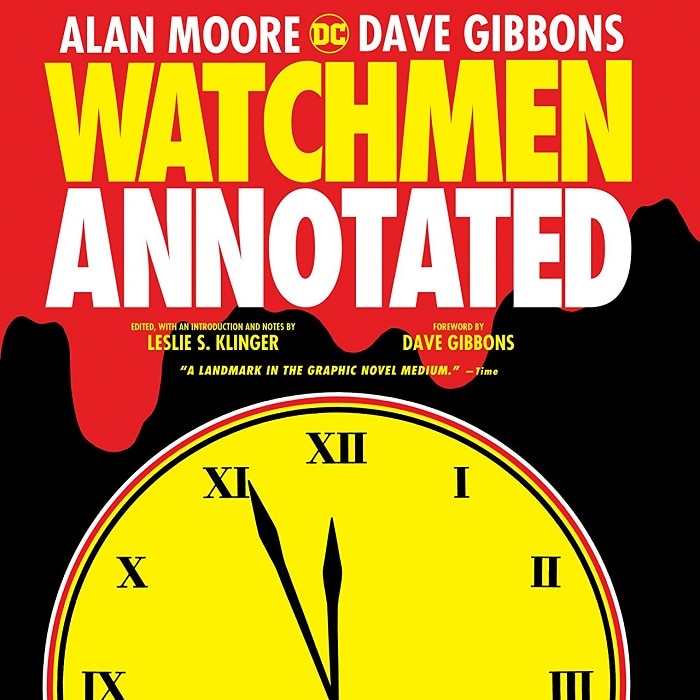 The Doomsday Clock is moving again at DC with the release of Geoff Johns' sequel to Watchmen. The first issue reintroduced us to that world and teased us with how these characters' paths might cross with that of the Man of Steel. Of course, you may have found yourself asking, "I haven't read Watchmen in a while, will I understand every aspect of DOOMSDAY CLOCK?"
You will if you pick up this book.
Watchmen: The Annotated Edition is the reader-friendly guide that I wished I had when I first read Watchmen. As a teenager, I had no idea what Watchmen was, but I bought it because of the striking smiley face cover. I made my way through that tome so quickly that I am certain I understood very little of it on the first read through. This is where the new annotated edition can be your best friend.
This book will take you panel-by-panel through this seminal comic and give you new perspectives from co-creator Dave Gibbons, allowing you to achieve a new understanding of this milestone in serialized storytelling. Plus, it's the perfect companion to have by your side as you begin your journey into Doomsday Clock.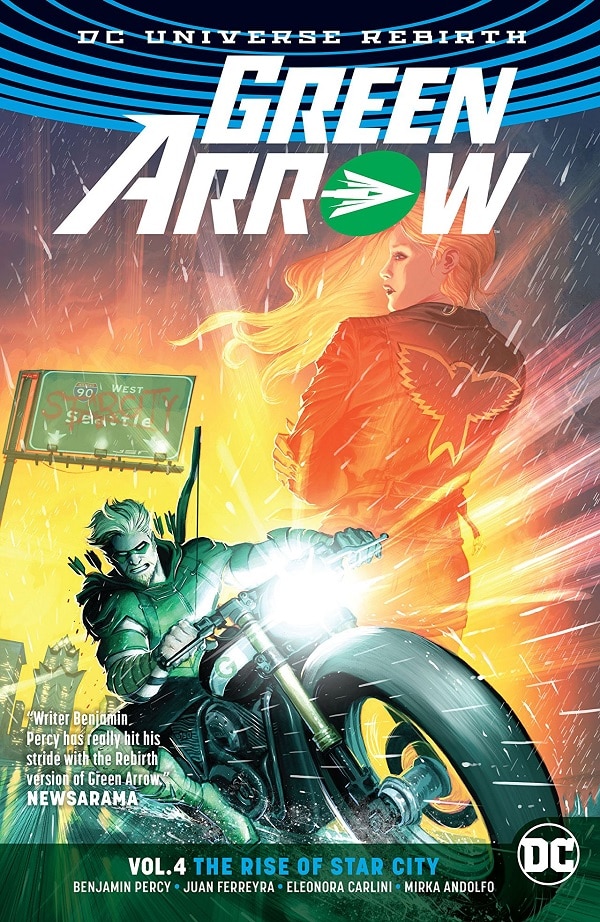 Writer Ben Percy has been hitting bullseye after bullseye as he continues his DC Rebirth Green Arrow run in this volume. The Rise of Star City ratchets up the tension by having the Ninth Circle come straight for everything in Oliver's home city of Seattle, including a destructive scheme to rebrand it as the Star City of the title (which has now taken on far more cynical and sinister tones). By combining epic action with great character moments with Black Canary, Green Arrow really shines here. But this volume stands above the rest for one simple reason, a story of Arsenal and Green Arrow's relationship.
Arsenal is one of the most important characters in the DC Universe. He's the Robin to Green Arrow's Batman. Roy Harper has been around since the Golden Age. That's a lot of history to unpack between two characters. This volume tells a simple story of how these heroes met. Outstanding moments that emphasize the clash between Roy's roots in poverty and Oliver as the spoiled rich guy really push this story above a normal Green Arrow tale.
If you've ever been a fan of Speedy, then you'll want to read Green Arrow Vol. 4. It sets up an interesting track for Speedy to return to this series and it's a solid Green Arrow story to boot. And yes, I do keep calling Roy "Speedy" because that's his codename. It's his best codename too. Take that, Arsenal fans!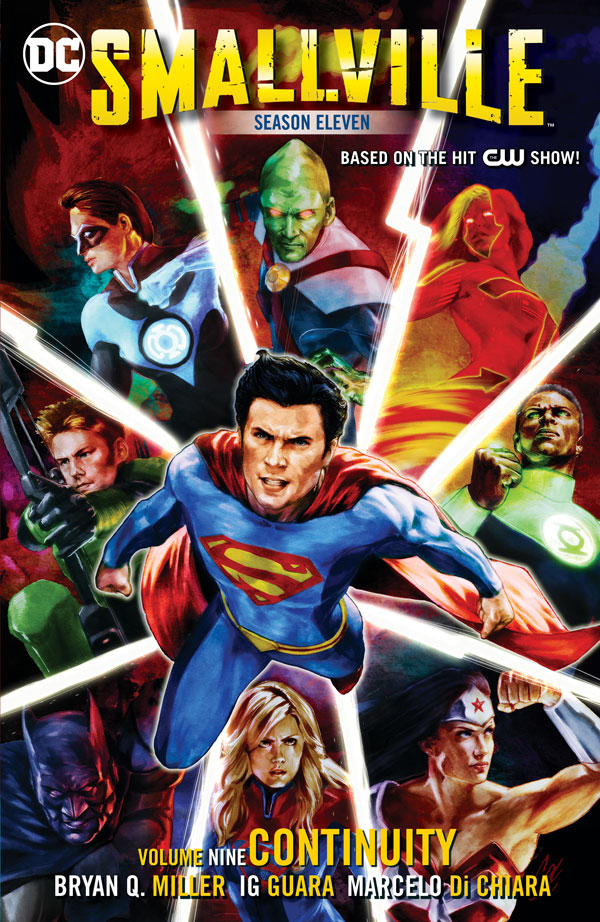 It all ends here. One of the best out of continuity Superman stories finally comes to a conclusion.
Remember Smallville? We all do. Before the days of "Crisis on Earth-X," Smallville was the only place that DC fans could get their live action TV fix. It also served up a solid origin to how Clark Kent donned the blue and red suit.
Smallville Season 11 continued that tradition by picking up where the show left off. It showed us Superman's first encounters with Batman, Wonder Woman and Booster Gold. But with the Smallville Superman's story nearing its end, how would writer Bryan Q. Miller finish his tale? With a CRISIS!
This version of the DC Universe is fun and inventive. These versions of our DC heroes are all young and inexperienced, which leads to a lot of fun superhero beats. If you have ever been a fan of Smallville or Superman, then you will definitely want to check out Smallville Season 11.
 
I hope you enjoy these December graphic novel picks while sitting by an appropriately decorated holiday fire and drinking some hot chocolate. It has been a real pleasure to share my love of DC with you this year. See you in 2018!