If you're a fan of the Teen Titans comic or animated series, we suspect you'll greet this news with a roar of approval.
Warner Bros. Television announced today that Ryan Potter will be joining the cast of Titans, the much-anticipated TV show based on the long-running comics franchise, in the role of Beast Boy. Teen Titans fans are greatly familiar with Beast Boy, but for those who aren't, Garfield "Gar" Logan contracted the lethal disease, Sakutia, as a child while on an African expedition with his geneticist parents.  Treated with an experimental drug, Gar survived but not without developing some bizarre side effects.  Along with skin and hair turning permanently green, the wisecracking, fun-loving Beast Boy is able to reshape himself into any animal of any size he can imagine.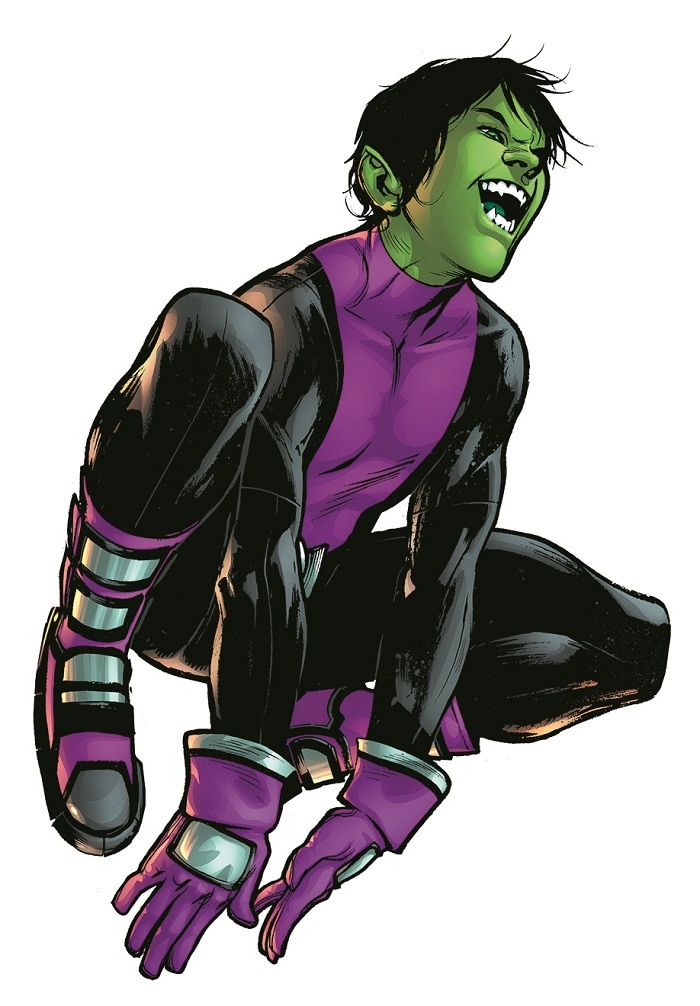 Interestingly, while Beast Boy is almost exclusively associated with the Teen Titans today, due in no small part to the key role he played in Marv Wolfman and George Perez's seminal NEW TEEN TITANS and in both the Teen Titans animated series and Teen Titans Go!, he was first introduced in DOOM PATROL back in 1965, where the young Gar was saved from death at the hands of his abusive, criminal guardian and adopted by Elasti-Girl and Steve Dayton. Later, he emerged in Wolfman and Perez's Titans series under the name of "Changeling." He soon shifted back to Beast Boy, however, and has held on to that name since.
Potter, on the other hand, is probably most widely known as the voice of Hiro Hamada in the animated film Big Hero 6, along with its upcoming TV series. An accomplished martial artist, he's also been seen in Nickelodeon's Supah Ninjas where he worked with George Takei. So while he may be literally green on Titans, he's certainly not green when it comes to experience.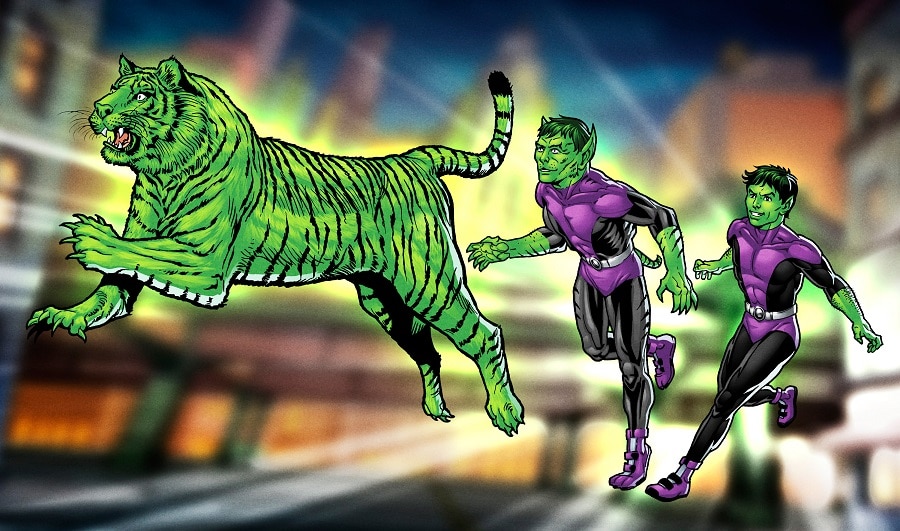 Titans, of course, is the latest live action #DCTV series to make its way to the small screen and will air exclusively on DC's upcoming direct-to-consumer digital service. On the show, Dick Grayson emerges from the shadows to become the leader of a fearless band of new heroes that includes Starfire, Raven and others. Written by Akiva Goldsman (Star Trek: Discovery), DC Entertainment President and Chief Creative Officer Geoff Johns (The Flash, Arrow) and Greg Berlanti (Arrow, DC's Legends of Tomorrow, The Flash, Supergirl), Titans will make its debut next year.
Potter is the latest hero to join the Titans cast, but he's far from the first. Earlier this year, the show announced Teagan Croft as Raven, Anna Diop as Starfire, Brenton Thwaites as Dick Grayson and Alan Ritchson and Minka Kelly as Hawk and Dove. However, fans have been asking, wondering and speculating about Beast Boy since casting begun. So, now that we have our Gar, what do you all think? Let us know down in the comments, and be sure to keep your eye on DCComics.com for more Titans news as it breaks!