Pardon our excitement, but this new Titans casting announcement has got us pretty fired up.
Deadline announced today that actress Anna Diop has been cast in the role of Starfire in the upcoming Titans live action series. This is the second series role to be cast after Teagan Croft was announced in the role of Raven earlier this month.
While fans of the Teen Titans comic and animated series are greatly familiar with Starfire (aka Koriand'r), for anyone who's new to the character, she's described as an alien princess from a warrior planet who seeks asylum on Earth. A no-nonsense, take-no-prisoners stranger on our world, Starfire has the ability to shoot energy bolts and fly. Searching for her place on Earth, she'll come into contact with the Titans.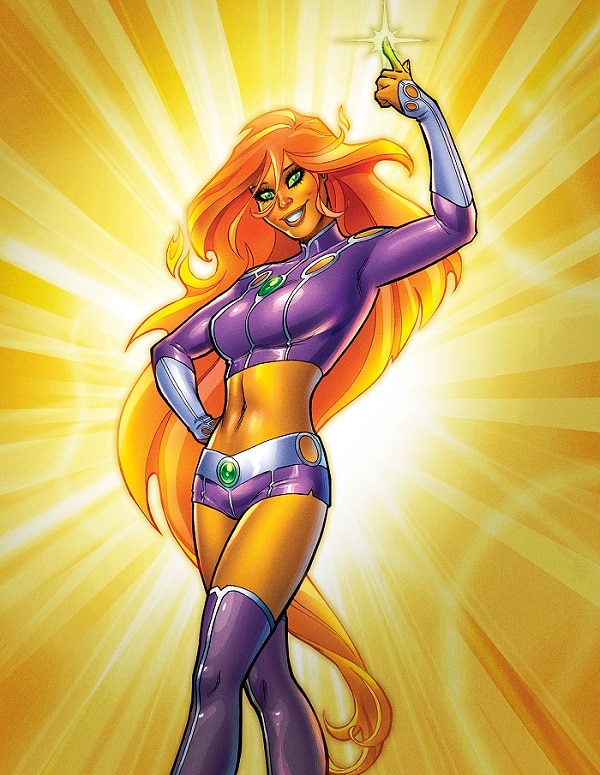 Titans was first announced last year and will debut as part of DC's upcoming digital streaming network in 2018. Written by Akiva Goldsman (Star Trek: Discovery), DC Entertainment President and Chief Creative Officer Geoff Johns (The Flash, Arrow) and Greg Berlanti (Arrow, DC's Legends of Tomorrow, The Flash, Supergirl), Titans will follow a group of young soon-to-be superheroes recruited from every corner of the DC Universe. Based on the extremely popular comic book super team, this will be the first time the Titans—and many of its members—are seen in live action.
Diop is perhaps most recently known for her role in 24: Legacy, though she also recently appeared in The Messengers and Quantico. While her action chops are bona fide, Starfire will be her first superhero role.
With much of the cast, as well as any news on villains or guest stars, still yet to be set, expect plenty of Titans news in the weeks and months ahead. Be sure to keep an eye on DCComics.com for the latest, or subscribe at DCFanUpdates.com to have breaking news and announcements on Titans, Young Justice: Outsiders and the DC streaming service delivered straight to your inbox.
Sound off on what you think of this casting, as well as what you'd like to see on the Titans series, in the comments below!