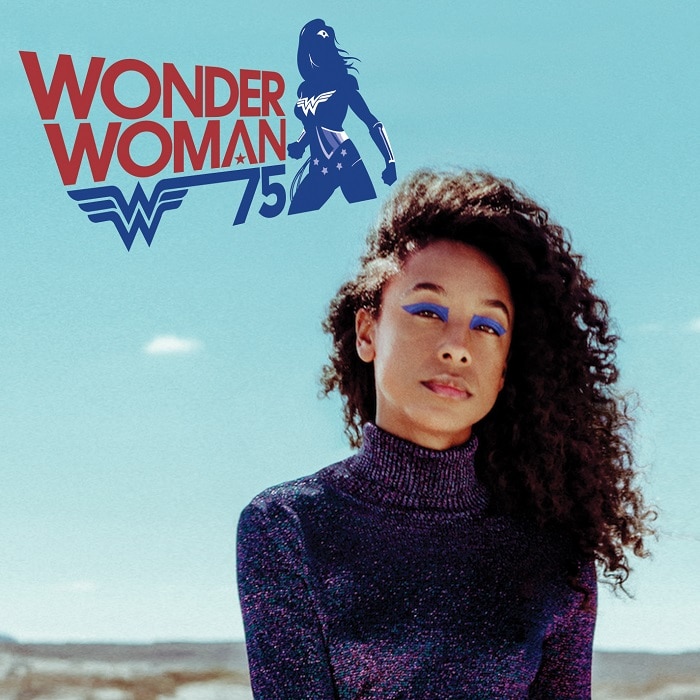 If you're familiar with Corinne Bailey Rae's music, you know that it's wide-reaching, with influences drawn from R&B, jazz, funk and more. So it's not surprising that when assembling her Wonder Woman playlist, Bailey Rae cast a wide net, using the opportunity to highlight strong, fiercely independent women from all throughout modern music.
"These are all dynamic women who inspire me," Bailey Rae explained. "They are 'Wonder Women'—confident, determined and exceptional. Seventy-five years on seeing strong women represented is not as usual, so much more common to see powerful women who are actually real. Glad they exist and make a change in the world."
Bailey Rae's playlist is the latest in our series of playlists curated by amazing women in celebration of Wonder Woman's 75th Anniversary, and is one of the lengthiest and most diverse lists yet, featuring music from Beyonce, Alabama Shakes, Patty Smith, Nina Simone, Janelle Monáe, The Breeders and more. You can find it at the official DC Spotify Profile, or you can just listen to it below.
Are you feeling it? Then be sure to give Corinne Bailey Rae's new album, "The Heart Speaks in Whispers," a listen on Spotify.