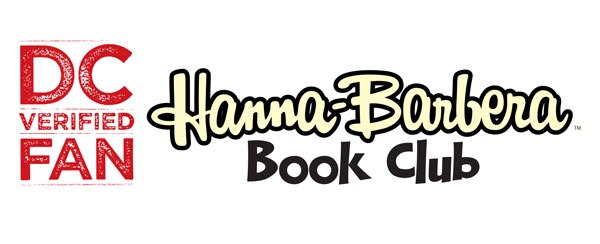 DC's brand new line of comics based on classic Hanna-Barbera animation debuts today with FUTURE QUEST #1, a rollicking adventure featuring Jonny Quest, Space Ghost, Birdman and the other heroes of Hanna-Barbera's action toons of yore.
We've been talking about this series as well as the other three comics in the line since they were first announced, but we're not the only ones with something to say! No, it turns out some of the amazing YouTubers on the DC Fans channel are also big Hanna-Barbera fans and are assembling into a book club to discuss the new comics as they're released.
Up first is Ashley from Jawiin, who's here to break down the debut issue of Future Quest. You can check out her enthusiastic review and discussion below. Be warned that there are some mild spoilers in it, so if you're planning on reading Future Quest, you may want to view her clip after you're done with the issue.
Look for Ashley's discussion of future issues of Future Quest on the DC Fans channel as the issues are released. Plus, she'll soon be joined by the rest of the Hanna-Barbera book club:
Cazz from Nerd Burger will be reporting in from the SCOOBY APOCALYPSE!
Tiffany from ComicPOP will be buckling in for WACKY RACELAND!
Sammie from Sammie Reads will be yabba dabba dooing THE FLINTSTONES!
Be sure to subscribe to the DC Fans channel so you don't miss a session. Plus, keep an eye on the DC Twitter and Facebook accounts for news on special book club hangouts where the members will discuss the line as a whole…and anything else they feel like riffing on.
So what are you waiting for? It's time to join the club!