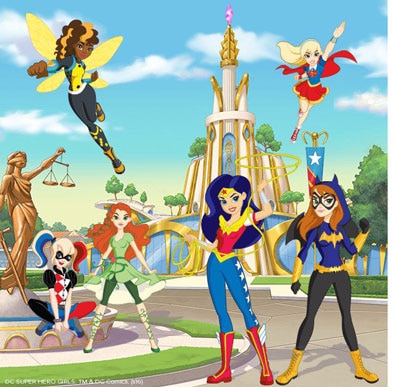 The extraordinary attendees of Super Hero High are taking on a challenge they've never faced before as DC Super Hero Girls makes the jump from the web to television with an upcoming one-hour special on Boomerang. "Super Hero High" takes place after the events of the season one of the Super Hero Girls web series. The story will introduce a new character to the heroic lineup: Supergirl!
Being the new student in high school isn't easy, not even when you're someone as special and powerful as Supergirl. She makes quite the entrance by crash landing into the cafeteria, and as she adjusts, she turns to Super Hero High's I.T. girl, Barbara Gordon. With Barbara's help and some mentoring from Wonder Woman, Supergirl learns how to control her powers. Supergirl is voiced by Anais Fairweather.
Elsewhere in Super Hero High, students investigate odd security breaches. The Junior Detective Club (Bumblebee, Hawkgirl, and The Flash) are on the case, and they suspect the school's Vice Principal, Gorilla Grodd, could be involved. He used to be a villain; he's reformed himself, but maybe he's up to his old ways?
The television special is just the latest offering from the immersive world of DC Super Hero Girls. It follows season one of the web series and the release of Super Hero Girls merchandise such as books, apparel, roleplaying accessories, action figures, and action dolls.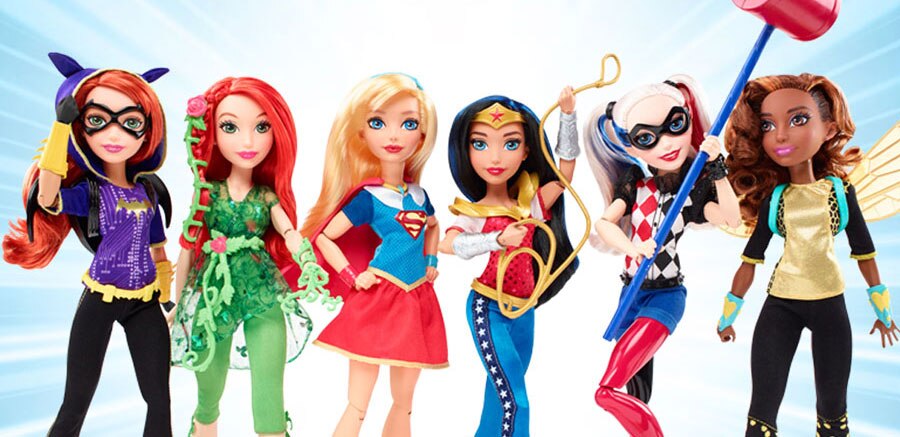 Like the existing releases, "Super Hero High" focuses on messages of positivity and encourages viewers to embrace their own heroic potential – even if they can't fly through the skies or wield cool accessories like the Lasso of Truth.
"Super Hero High" will air on Boomerang on Saturday, March 19, at 10a.m. ET/PT. If you can't wait for new content, the Cartoon Network app has exclusive Super Hero Girls shorts available for viewing.