Slade Wilson is a killer for hire. So, of course, when Hephaestus arrives with a contract to take down one of the Olympian Gods, Wilson takes the job. It helps that he was handed a God-Killer sword to help finish the job. So began the "God Killer" arc with DEATHSTROKE #7. Is Slade bold enough to believe he can murder a god?

Now, in DEATHSTROKE #8, "Godkiller" continues! It's divine brutality when Slade's contract on the Titan Lapetus, known as "The Piercer" and the God of Mortality, sent him smashing into combat against the one and only Wonder Woman! Legend says that Lapetus was exiled to the depths of Tartarus, and Slade's new sword led him to Paradise Island.

But what Deathstroke finds in Tartarus isn't a chained god, but a towering onyx statue looking suspiciously like Apollo! Is Wilson being set up? The sword in his hands seems to have a mind of its own, vibrating with its own emotions: hatred, rage, and the urge to kill. And, in Deathstroke's hands, it smashes the statue into thousands of pieces!

So now Slade Wilson has the God of War at his throat for unleashing the most destructive threat to ever walk the earth, and a raging Titan at his back, ready to tear the Amazons apart. And that's just what's for breakfast!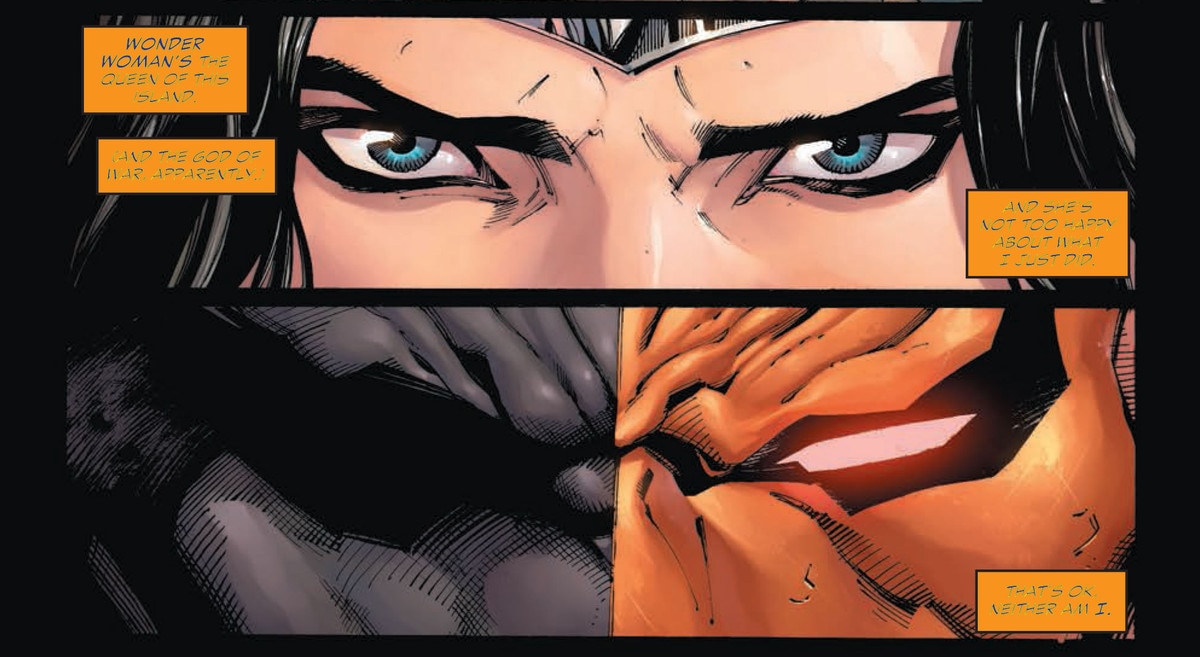 Now that Deathstroke is armed with the God-Killer sword and has inadvertently unleashed Lapetus upon Themyscria, what happens next? See below for your first look at the massive Titan that Slade Wilson just set free. DEATHSTROKE #8, written by Tony S. Daniel & James Bonny and illustrated by Tony S. Daniel with inks and color by Sandu Florea and Tomeu Morey, is available in stores now!

Luckily, you don't need to wait a month to see what happens next! DEATHSTROKE ANNUAL #1 is on sale next Wednesday!