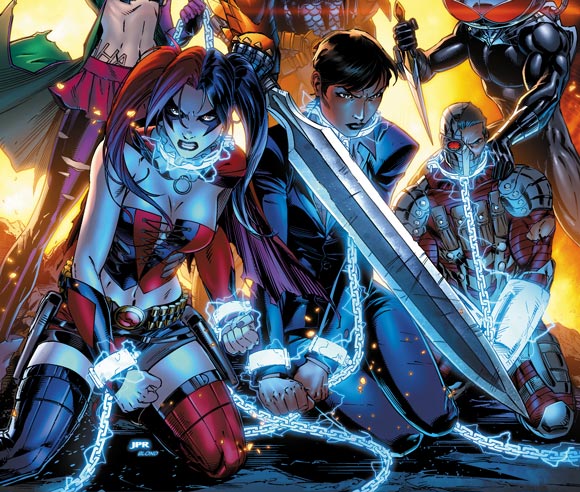 DC's big screen universe is about to get a whole lot badder.
As revealed not too long ago on The Hollywood Reporter, the upcoming Suicide Squad movie has announced not only which villains will be a part of the Squad, but which actors will be playing them. And whoooa boy, what a list!
Jared Leto – The Joker
Will Smith – Deadshot
Tom Hardy – Rick Flag
Margot Robbie – Harley Quinn
Jai Courtney – Boomerang
Cara Delevingne – Enchantress
Yes, you read that right. Suicide Squad will feature the Joker and—in her very first big screen appearance—Harley Quinn. Plus, tough guys Will Smith, Tom Hardy and Jai Courtney. In other words, guys who can take a punch…and give one.
Suicide Squad will be written and directed by David Ayer (Fury). It'll be produced by Charles Roven and Richard Suckle, and Executive Produced by Zack Snyder, Deborah Snyder, Colin Wilson and Geoff Johns.
Definitely more to come on this one…