A week ago, as part of Batman Month, we made this little video looking at a few highlights from our many, many Dark Knight action figures. We had fun putting it together, you seemed to have fun watching it, and a few people over here had FAR too much fun playing with all of the action figures. However, the title of the video was definitely a little misleading. We didn't have time to show you 75 different Batman figures. Not as a video. But as an image...well, that's a different story.
Check out the full 75 action figures below. So how many do you have?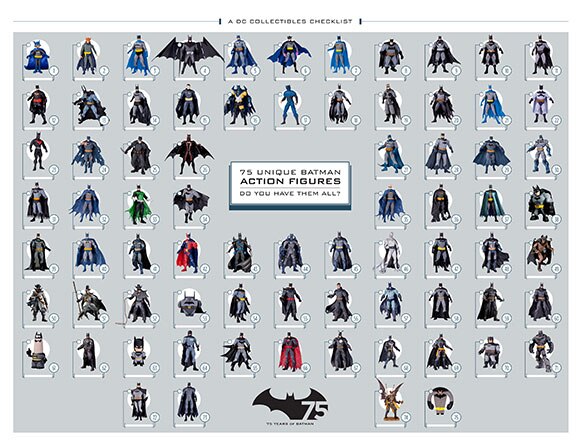 Click to view full-sized.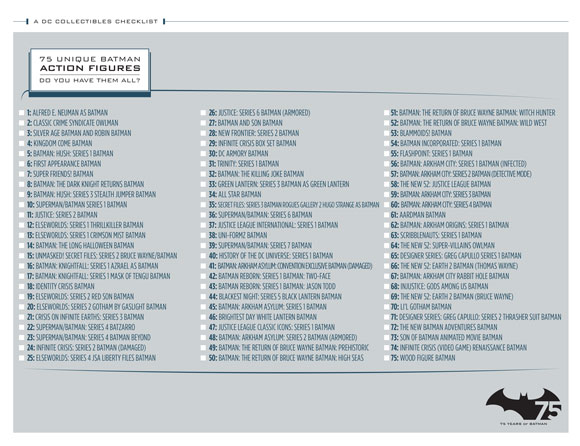 Click to view full-sized
Unless you have the eyes of Superman, you're obviously going to want to click the list to view it full-sized. But there you have it! 75 Batman action figures. And we're just getting started...