This fall, there will be an electrifying crossover occurring in SUPERMAN, SUPERBOY and SUPERGIRL. Spanning across all the series' #14 issues, "H'el on Earth" will put these super-beings into battle with the maniacal alien, H'el.
Written by Tom DeFalco and featuring art by R.B. Silva and Rob Lean, SUPERBOY #14 guest stars Supergirl and the Teen Titans. Fresh from the events of SUPERMAN #13, Superman's deadliest new foe comes after Kon-El!
Picking up right there, Supergirl too meets the villainous H'el. But what happens when Kara finds herself agreeing with his pro-Krypton/anti-Earth plans? SUPERGIRL #14 is written by Mike Johnson and illustrated by Mahmud Asrar.
And in SUPERMAN #14, written by Scott Lobdell and illustrateed by Kenneth Rocafort, the Man of Steel himself will be forced to come face to face with the gang's worst nightmare: a creature of unknown Kryptonian origin who is not only more powerful than Superman, but is also smarter than Supergirl and more lethal than Superboy. How will Superman combat a threat of this magnitude? We don't want to spoil anything so all we can say for now is that his actions will change the course of a planet's fate!
Below, take an exclusive first look at "H'el on Earth" by checking out the covers for SUPERBOY #14, SUPERGIRL #14 and SUPERMAN #14.
The cover for SUPERBOY #14 (on sale November 14) by R.B. Silva and Rob Lean:
The cover for SUPERGIRL #14 (on sale November 21) by Mahmud Asrar: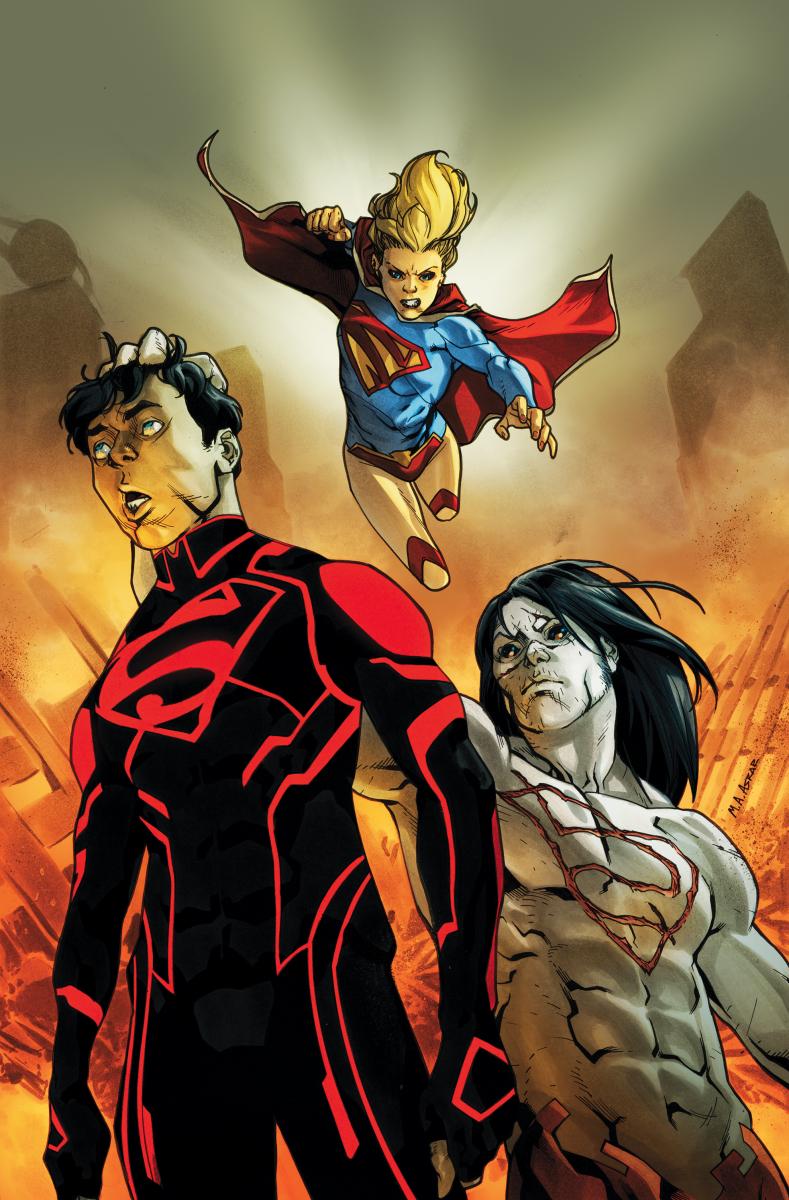 And last but certainly not least, the cover for SUPERMAN #14 (on sale November 28) by Kenneth Rocafort: