Last week, we gave all of you the chance to win a C2E2 Wonder Woman promotional card signed by the current creative team of Brian Azzarello and Cliff Chiang. All people had to do to enter was tweet us a photo of themselves recreating Wonder Woman's pose on the card.
We loved all the entries we received. Some were funny, some were sexy, some were…interesting, but ultimately we had to sort through the deck of submissions and figure out a winning photo. Not an easy task. There was discussion. There were arguments. There was a moment when we all burst out in song. (Or maybe that was Glee…)
At any rate, we eventually settled on a winner. And here it is: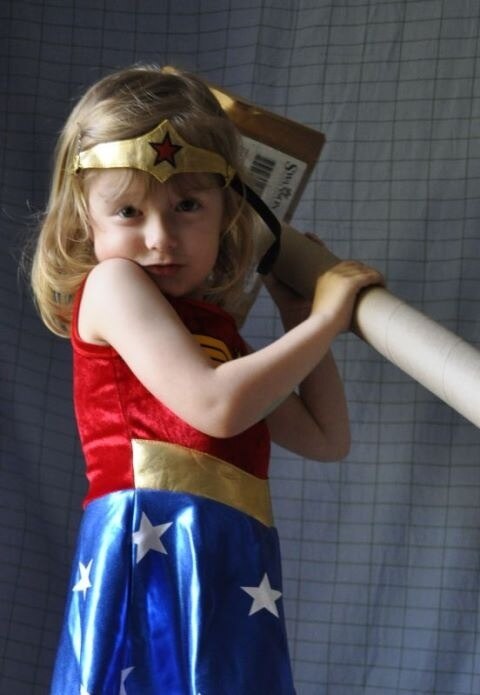 Yes, we went with plain old adorable but how could we not? Especially when the entry came coupled with the father's appeal that the signed card would be framed and hung in his daughter's room!

Thanks to everyone who entered and who showed their love for Wonder Woman and the New 52. Make sure to connect with DC Comics on Facebook for news updates, future contest alerts and more.