SUICIDE SQUAD: KILL ARKHAM ASYLUM: DC REVEALS FINAL COVERS AND NEW ART FROM THE OFFICIAL PREQUEL COMIC BOOK SERIES TO THE HIGHLY ANTICIPATED VIDEOGAME FROM WARNER BROS. GAMES, ROCKSTEADY STUDIOS, AND DC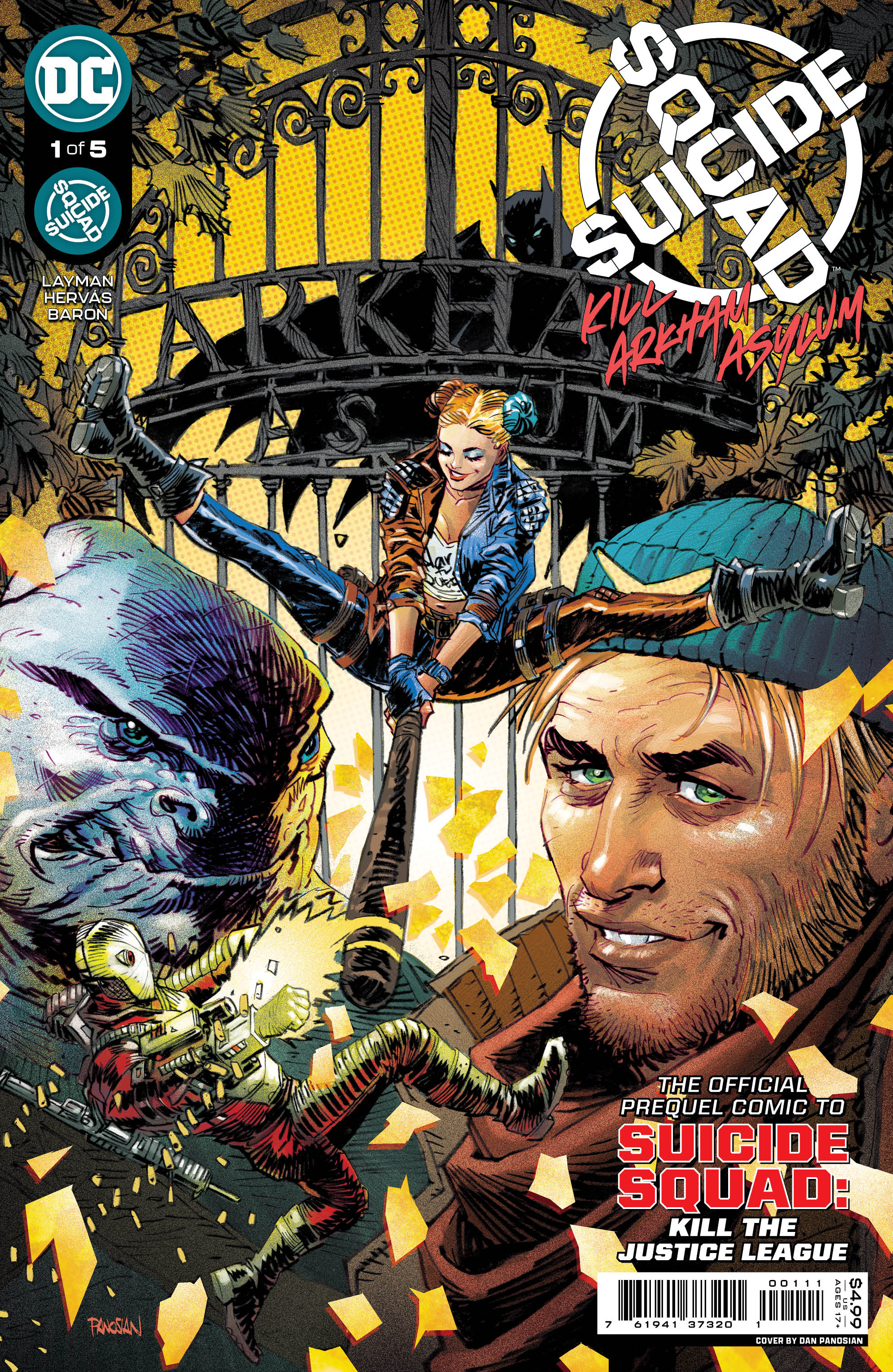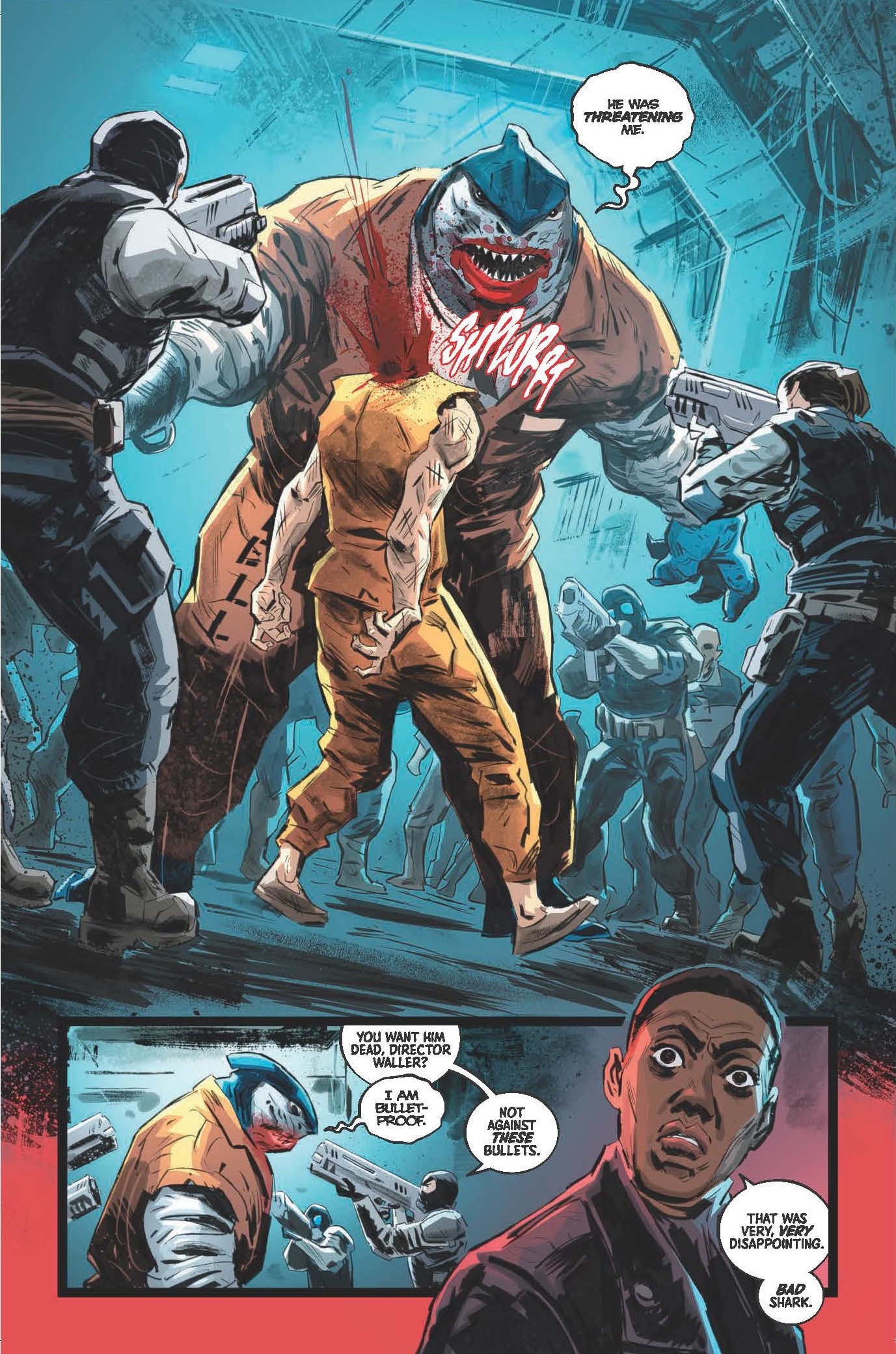 Debut Issue Available at Participating Comic Book Shops and E-tailers onTuesday, February 6, 2024
Each Print Issue Includes a Code Redeemable for a Bonus In-Game Digital Item in Suicide Squad: Kill the Justice League
Codes Also Available Day and Date to Paid DC UNIVERSE INFINITE Annual and Ultra Subscribers
Suicide Squad: Kill the Justice League Available Worldwide on February 2, 2024
BURBANK, CA (November 16, 2023) – Today DC revealed final covers and interior art from Suicide Squad: Kill Arkham Asylum #1. This five-issue series debuts in comic book stores and at participating e-tailers on Tuesday, February 6, and is the official prequel to Suicide Squad: Kill the Justice League, the highly anticipated videogame from Warner Bros. Games, Rocksteady Studios, and DC.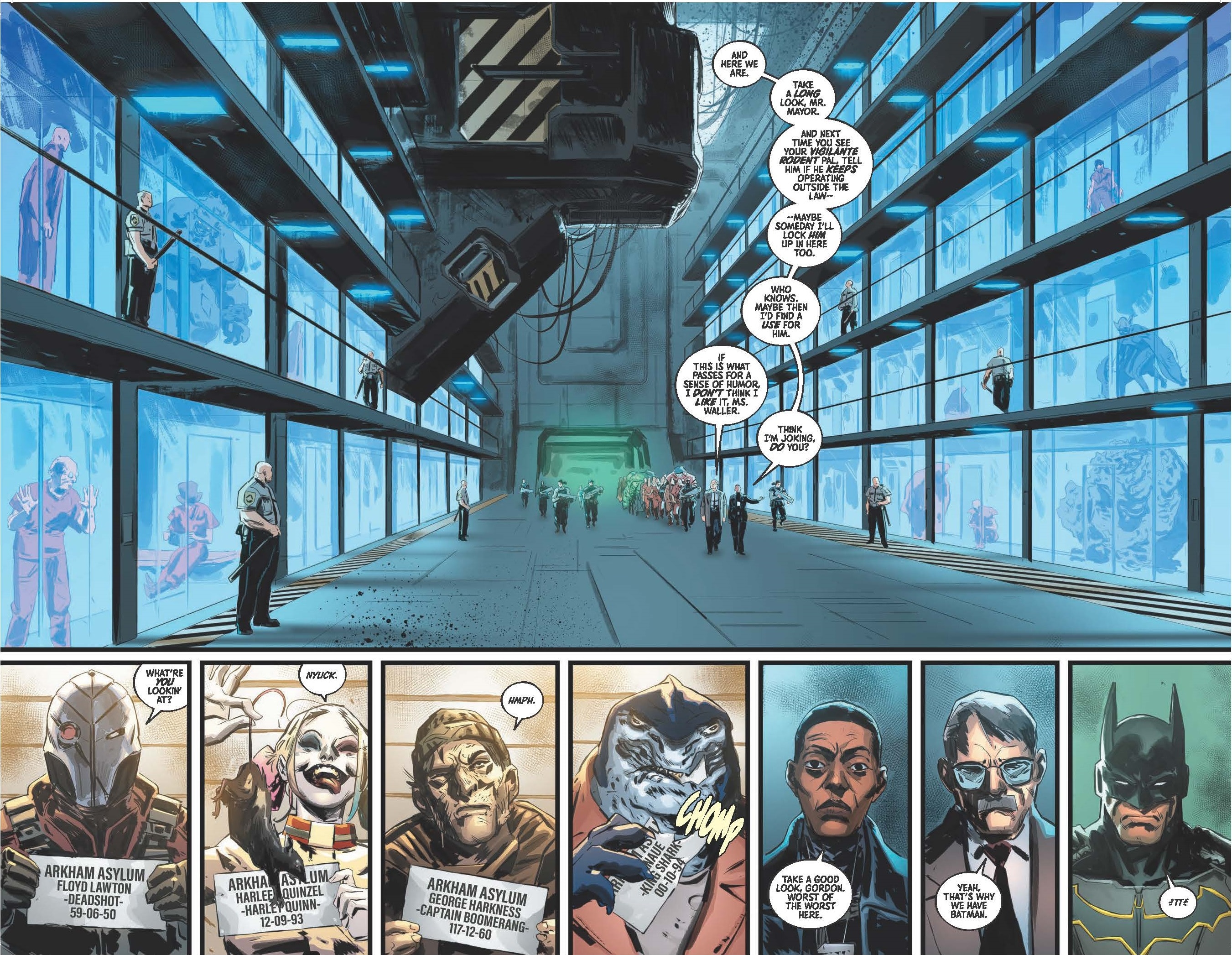 Written by John Layman, with art by Jesús Hervás, this five-issue monthly series for readers 17+ (to match the videogame rating) provides an exciting backstory to the game, in which Amanda Waller is recruiting a new Task Force X to take on a Brainiac-corrupted Justice League. Waller has taken control of the recently rebuilt Arkham Asylum, and her brutal tactics and merciless methods have led to the most secure facility Gotham City has ever seen. Waller's true intentions are revealed, however, when the cell doors are opened, resulting in a free-for-all death match among Arkham's patients, with the strongest, smartest, and most ruthless survivors tapped to serve her in a new Suicide Squad.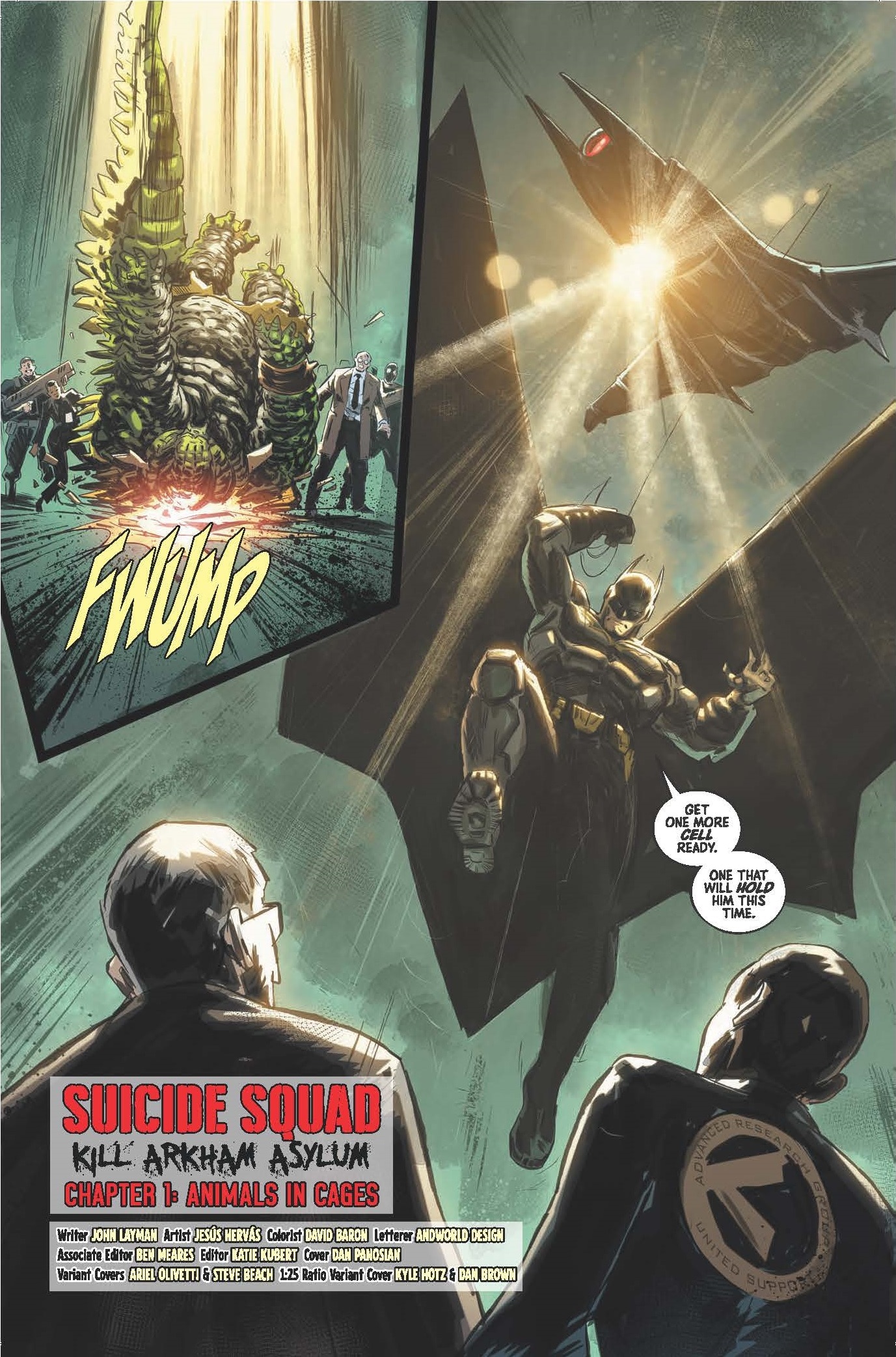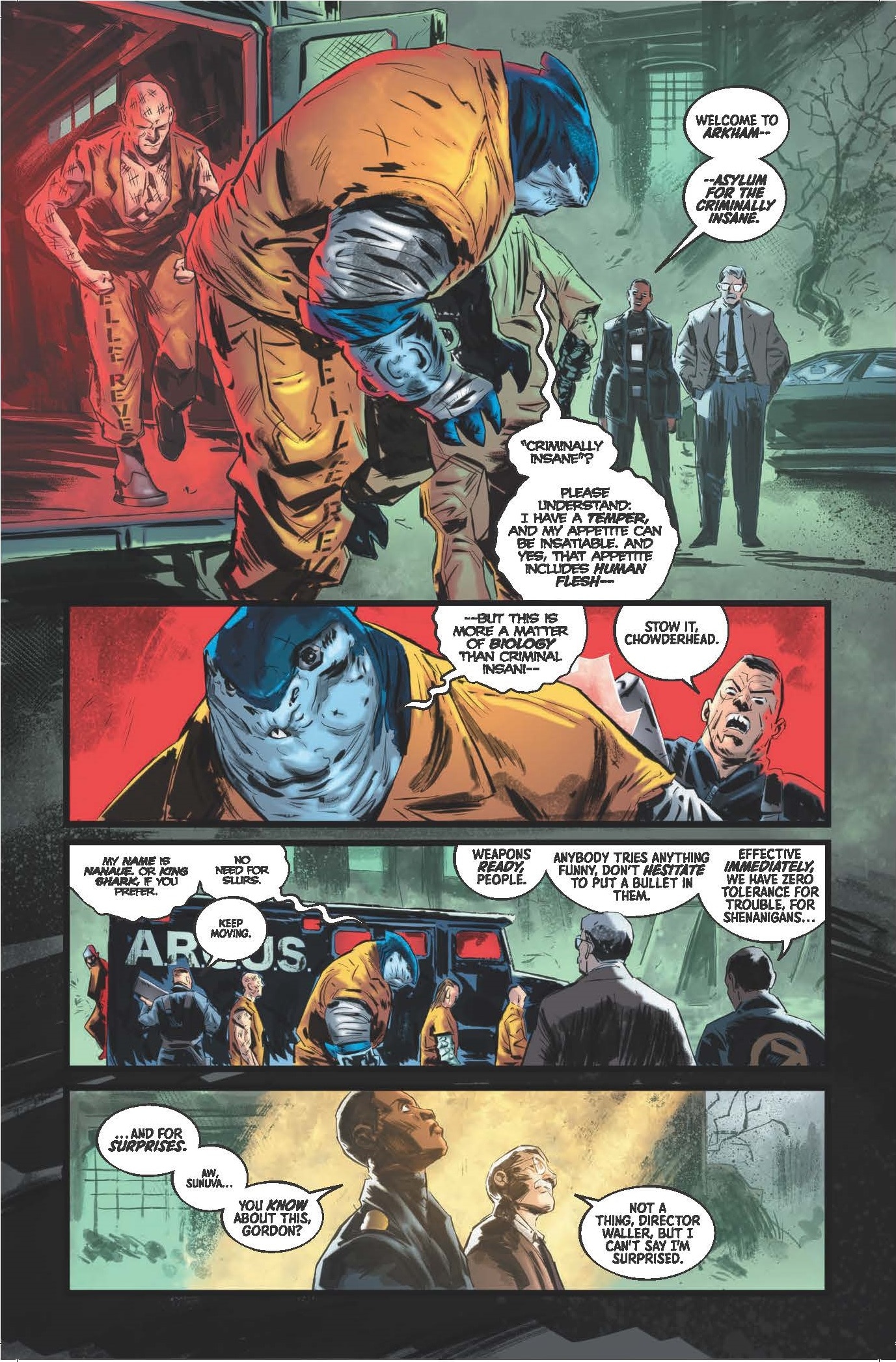 Each print issue of Suicide Squad: Kill Arkham Asylum includes a redeemable code for a bonus digital in-game item, inspired by the comic. The series will also be available day and date on DC UNIVERSE INFINITE (DCUI), and the in-game codes will be available to paid DCUI Annual and Ultra tier subscribers. Codes will not be available during the free trial period of DCUI. Terms apply.  See www.dc.com/suicide-squad-faq for details. For more information on DCUI, visit the website at www.dcuniverseinfinite.com. DCUI is not available in all countries and is not intended for children. 
Suicide Squad: Kill the Justice League is an original, genre-defying third-person action-shooter in development by Rocksteady Studios, creators of the bestselling Batman: Arkham series. Play as Harley Quinn (a.k.a. Dr. Harleen Quinzel), Deadshot (a.k.a. Floyd Lawton), Captain Boomerang (a.k.a. Digger Harkness), and King Shark (a.k.a. Nanaue) and embark on an impossible mission through Metropolis to save Earth and take down the world's greatest DC Super Heroes, the Justice League.
Suicide Squad: Kill the Justice League will be available worldwide on February 2, 2024, for PlayStation 5, Xbox Series X|S, and PC (Steam and Epic Games Store). To learn more, visit suicidesquadgame.com or join the community conversation on X (SuicideSquadRS), Instagram (SuicideSquadRS), YouTube (SuicideSquadRS), Twitch (Rocksteady), Facebook (SuicideSquadRocksteady), and Discord (SuicideSquadRS).
For the latest information on all things DC, visit the official website at www.dc.com, and follow @DCOfficial and @thedcnation on social media.
ABOUT DC
DC, a Warner Bros. Discovery Company, creates iconic characters, enduring stories, and immersive experiences that inspire and entertain audiences of every generation around the world and is one of the world's largest publishers of comics and graphic novels. As a creative division, DC is charged with strategically integrating its stories and characters across film, television, consumer products, home entertainment, interactive games, and the DC UNIVERSE INFINITE digital subscription service and community engagement portal. For more information visit dc.com.