DC FIRST LOOK – Batman/Superman: World's Finest #20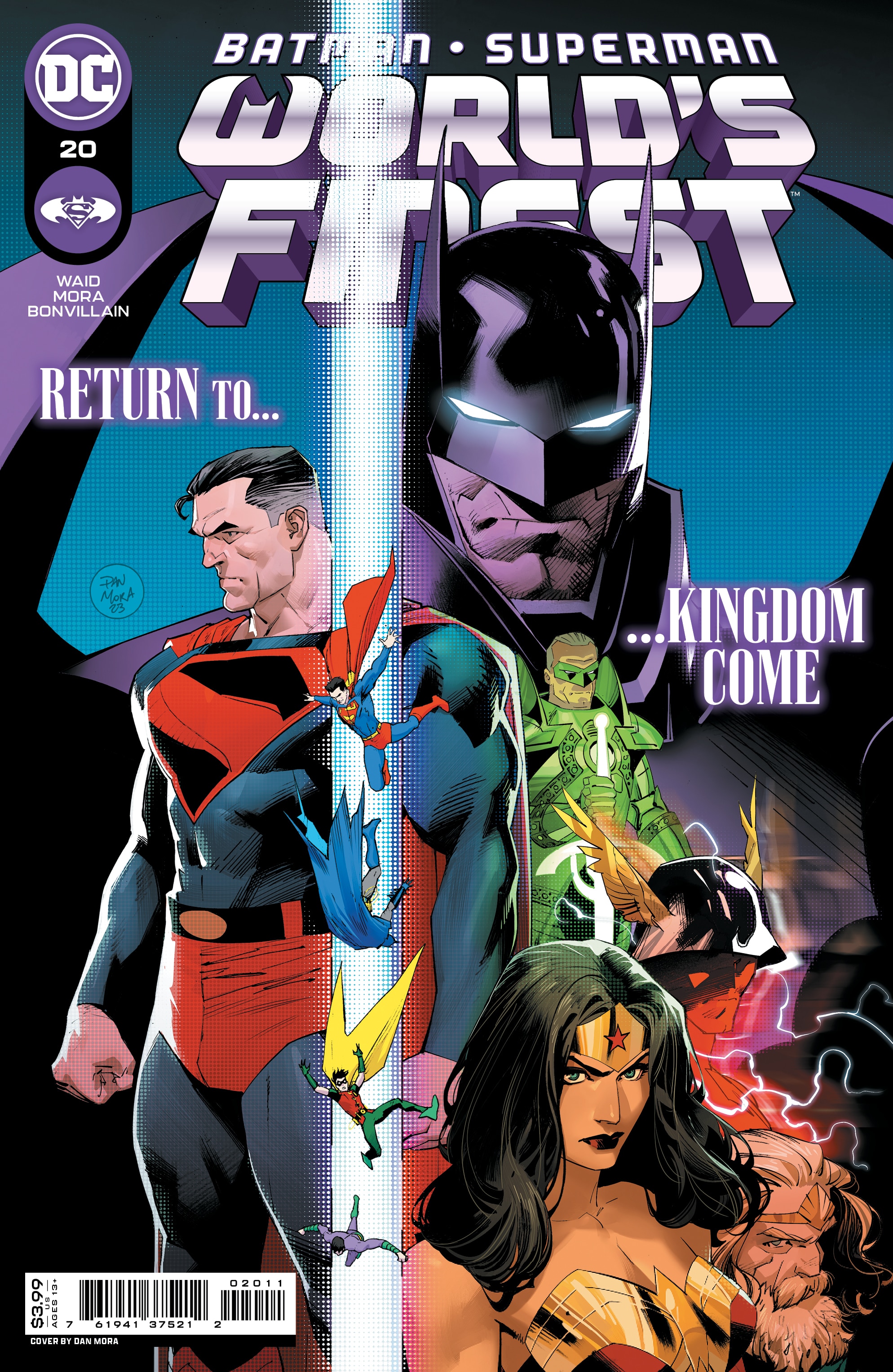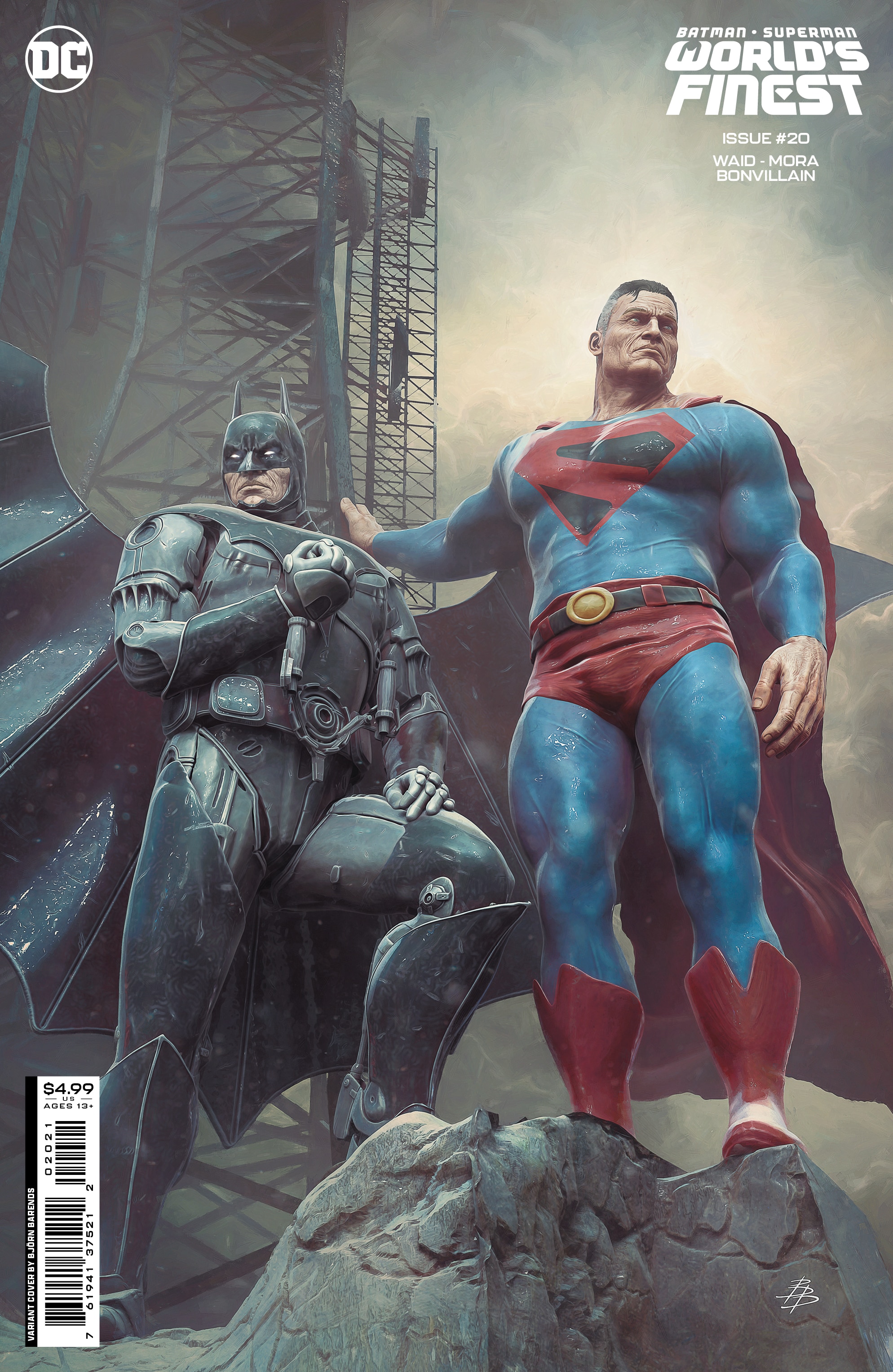 Mark Waid and Dan Mora Return to Kingdom Come!
Available for Pre-Order Now
On Sale Tuesday, October 17
Across its history, DC has published a host of fan-favorite stories featuring team-ups of characters from across the DC multiverse. On October 17, celebrated writer Mark Waid, along with artists Dan Mora, Tamra Bonvillain and Steve Wands team Batman and Superman with their counterparts from the iconic series Kingdom Come!
Starting with Batman/Superman: World's Finest #20, "The Golden Calf" is part one of an all-new story arc, "Heir to the Kingdom." This five-part arc teams up The Dark Knight and The Man of Steel with a jaded Superman, a broken Batman, a war-hungry Wonder Woman, and the other reimagined super heroes of the 1996 groundbreaking series written by Waid, with art by Alex Ross. In addition, this new arc features the return of Superman's protégé, Boy Thunder.
"It's been exciting to revisit the world of Kingdom Come with this prequel," said Waid. "Dan, Tamra, Steve and I have the chance to show how some of its characters originally evolved and to account for some that were missing from the original series. Even if you think you know the ending, there are massive surprises in store!"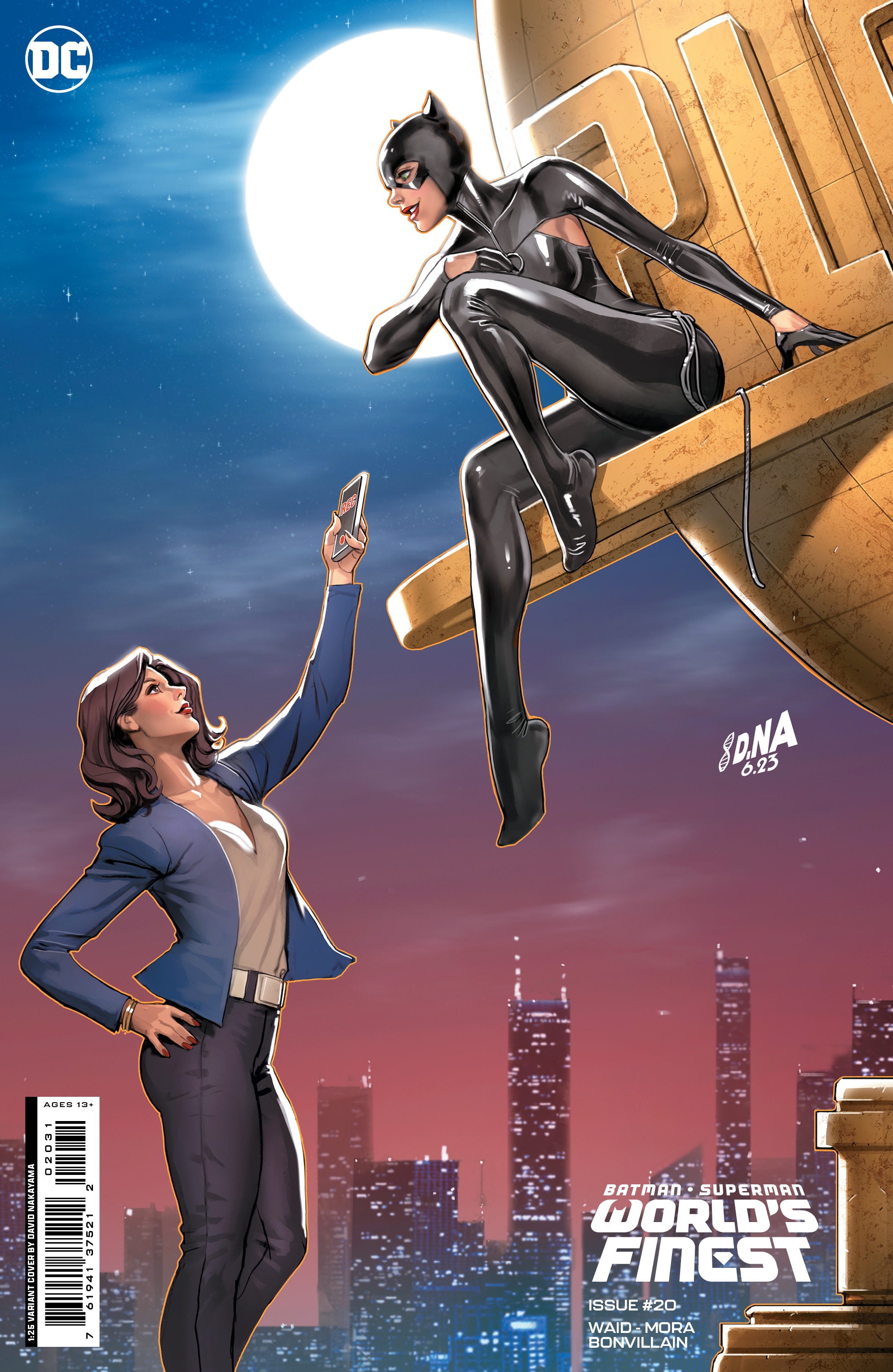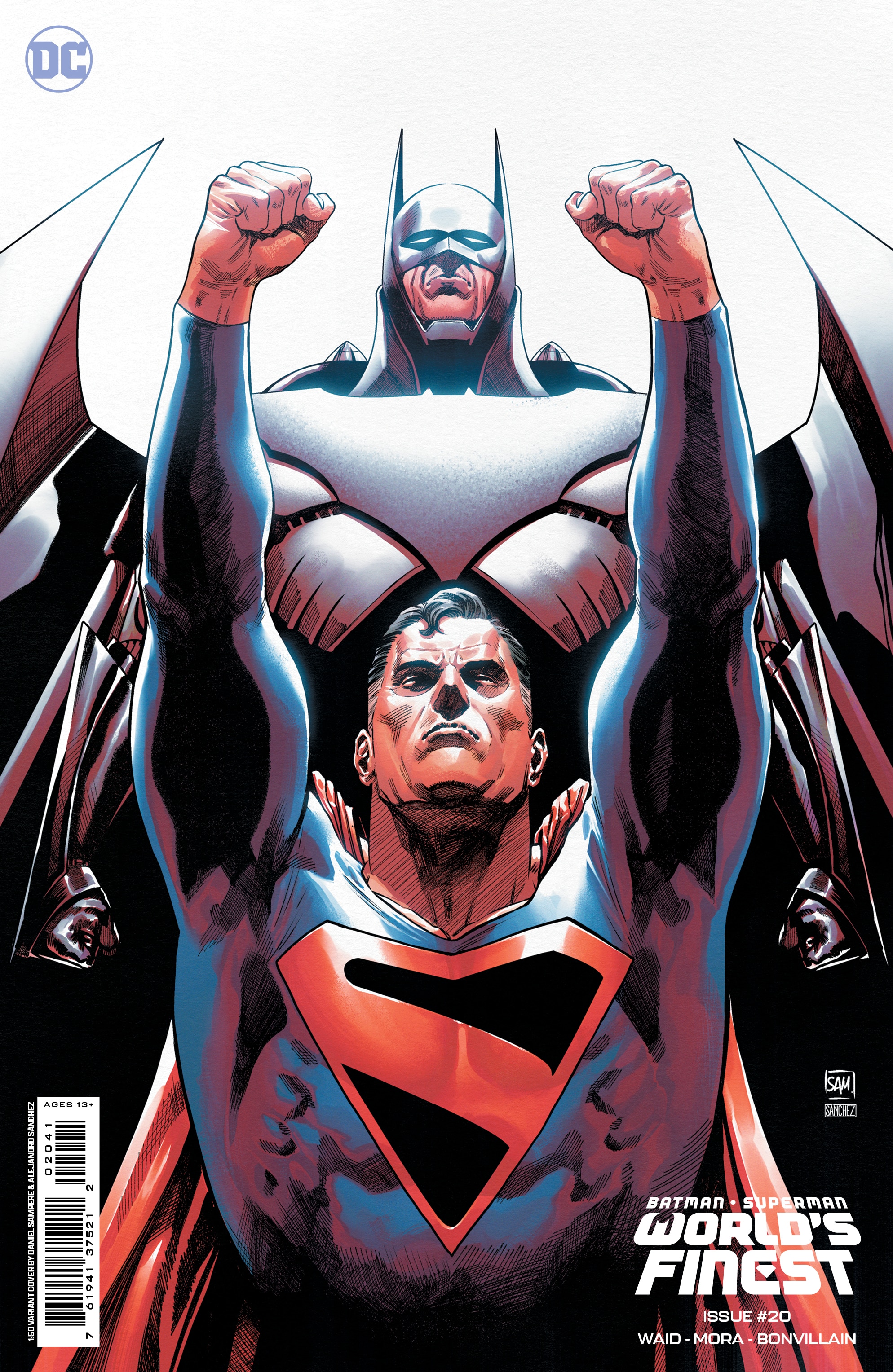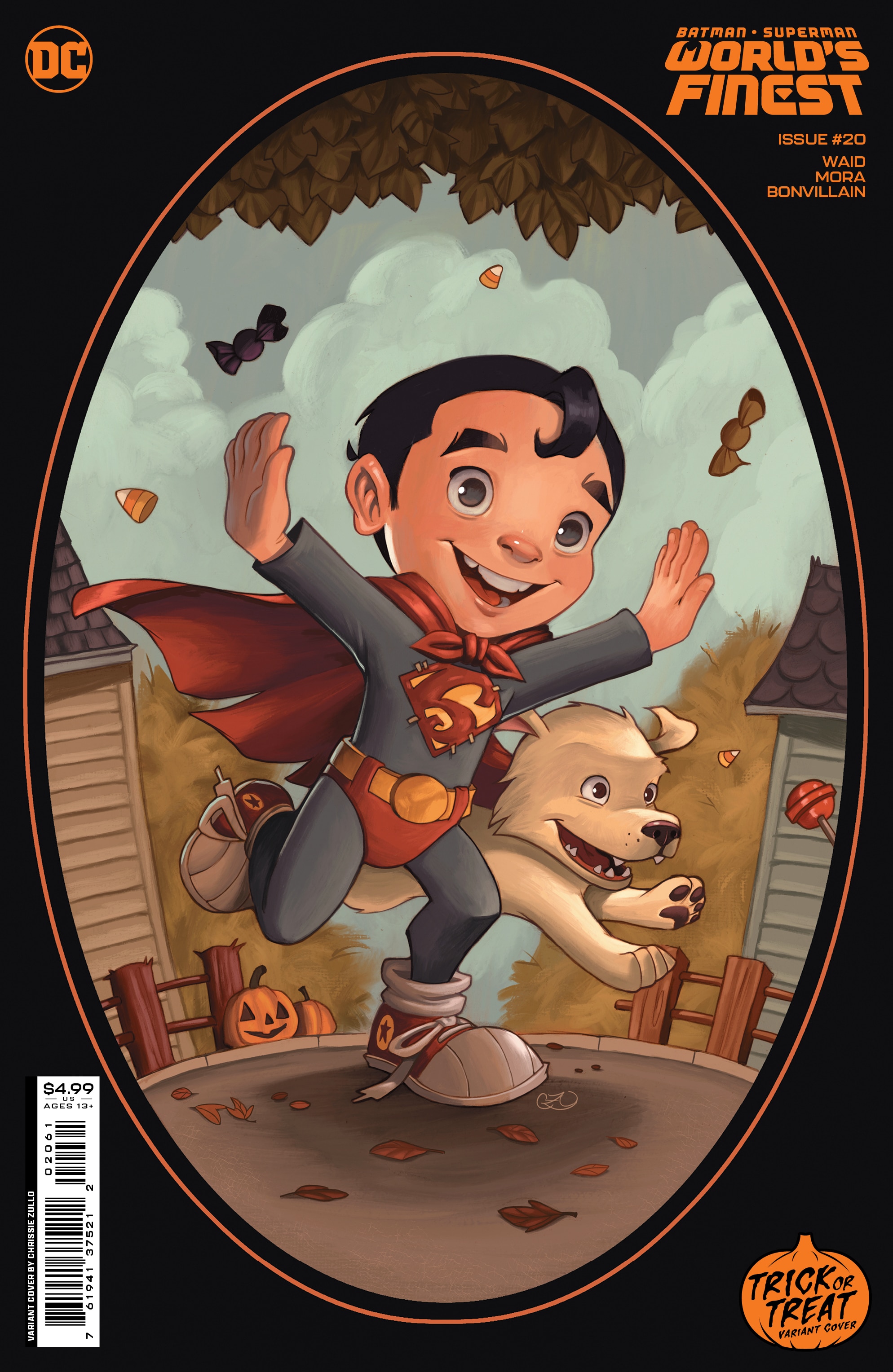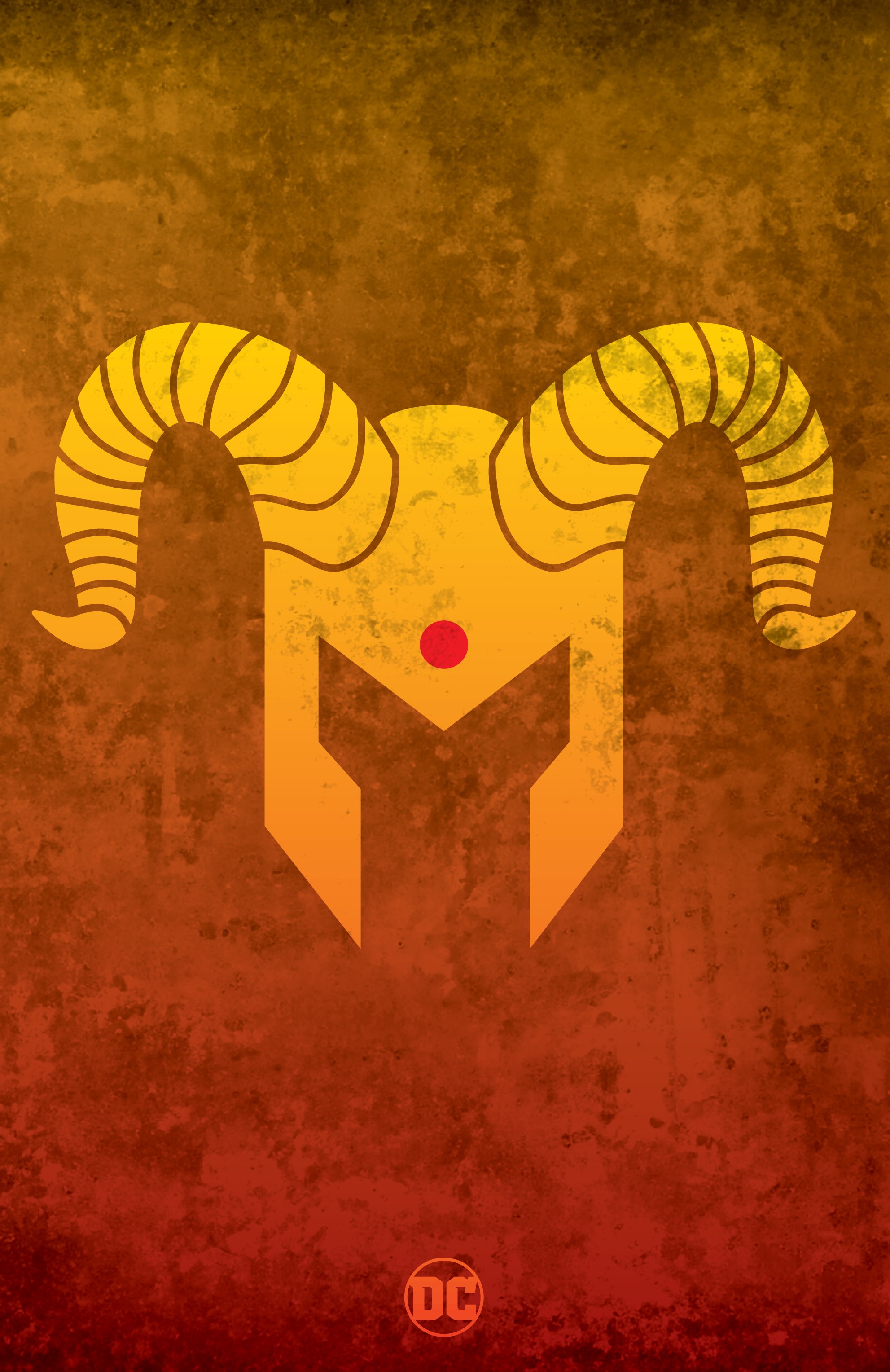 Available for pre-order now, this can't-miss issue arrives in participating comic book shops Tuesday, October 17, 2023. Batman/Superman: World's Finest #20 features a main cover by series artist Mora, plus variant covers from Bjorn Barends, David Nakayama, Chrissie Zullo, and Daniel Sampere, plus a foil embossed variant cover, showing off the helmet of Magog, the infamous antihero from Kingdom Come. Visit your local comic book shop for details and pre-ordering.
For the latest news on Batman, Superman, and the World's Greatest Super Heroes, check out the official website at www.dc.com, and follow @DCOfficial, @thedcnation on social media. The DC Universe Infinite Digital Subscription Service (DCUI) offers an awesome collection of team-ups between Batman and Superman from across the DC multiverse; for more information and a free trial, visit the website at www.dcuniverseinfinite.com.