The Centerfold Artists for DC's
G'nort's Swimsuit Edition
Are Revealed:
Jen Bartel, Jorge Jiménez & Simon Bisley
G'nort's Swimsuit Edition will be available at Local Comic Shops on August 29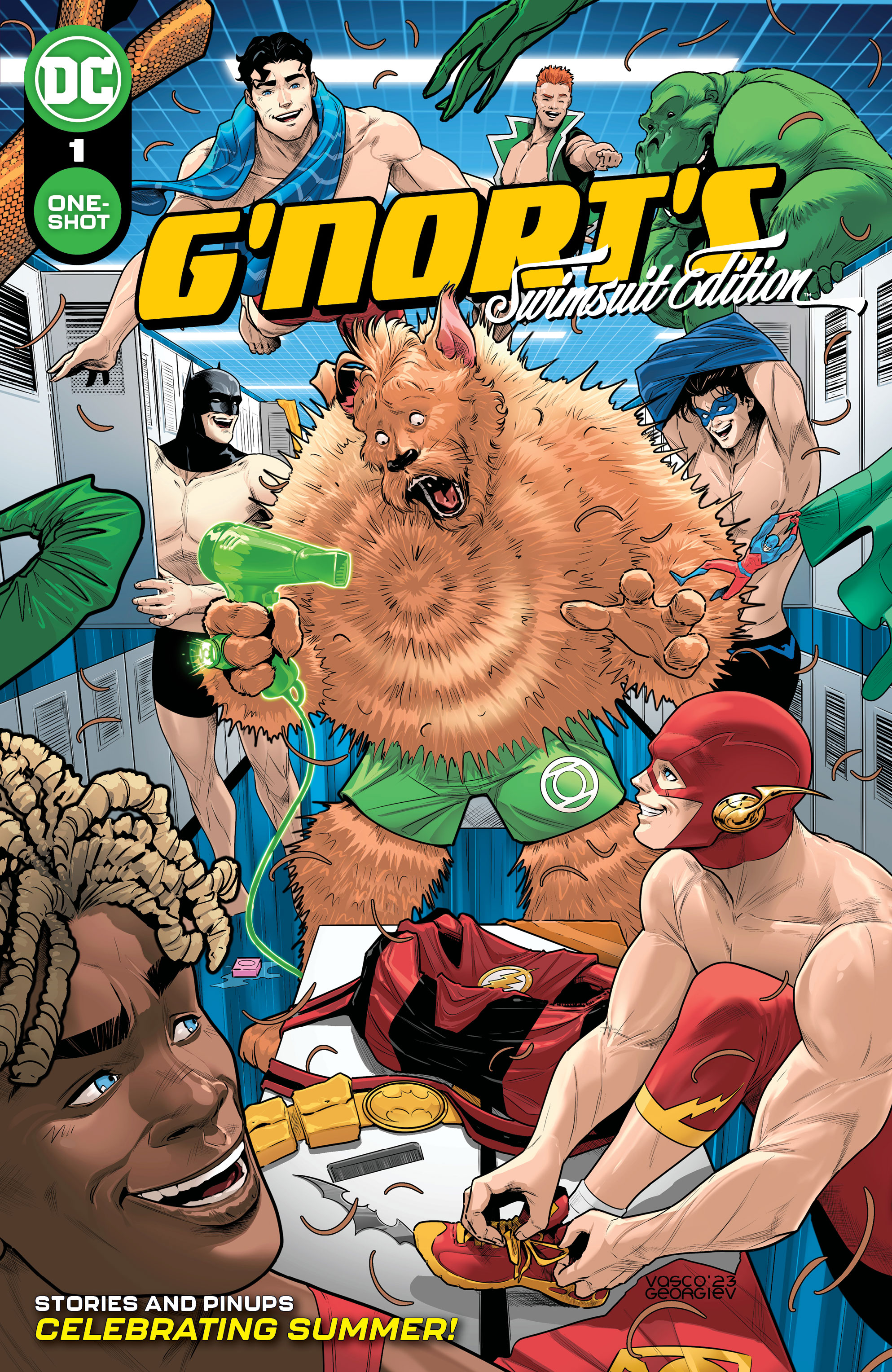 G'nort's Swimsuit Edition cover by Vasco Georgiev (main)
You may know G'nort as the bumbling Green Lantern who protects Space Sector 68. Then again, you may not know G'nort at all. Whatever the case, get ready to see him in his newest role as host and proprietor of this very special swimsuit comic—G'nort's Swimsuit Edition! Join our favorite fuzzball as he showcases some of DC's best swimsuit covers and most swim-tacular stories! From Batman in a bat(hing) suit to Poison Ivy pin-ups, this very special one-shot is summer fun from (bikini) top to (bikini) bottom.
Plus! Each copy of G'nort's Swimsuit Edition features a randomly inserted centerfold, distributed in equal quantities: Poison Ivy by Jen Bartel, Nightwing and Barbara Gordon by Jorge Jiménez and Alejandro Sánchez, and G'nort himself, by Simon Bisley! You're not going to want to miss the all-new pin-ups of DC's beach-body babes! 
Thanks to the magic of comics, you can join in the beach blanket fun by recreating J. Scott Campbell & Tanya Lehoux's variant cover for yourself! Grab a friend, pull on your swimsuit, hit the beach with your copy of G'nort's Swimsuit Edition, and snap a photo—the back cover of G'nort's Swimsuit Edition features the same "Gotham Magazine" artwork that Batman holds over his face on the front!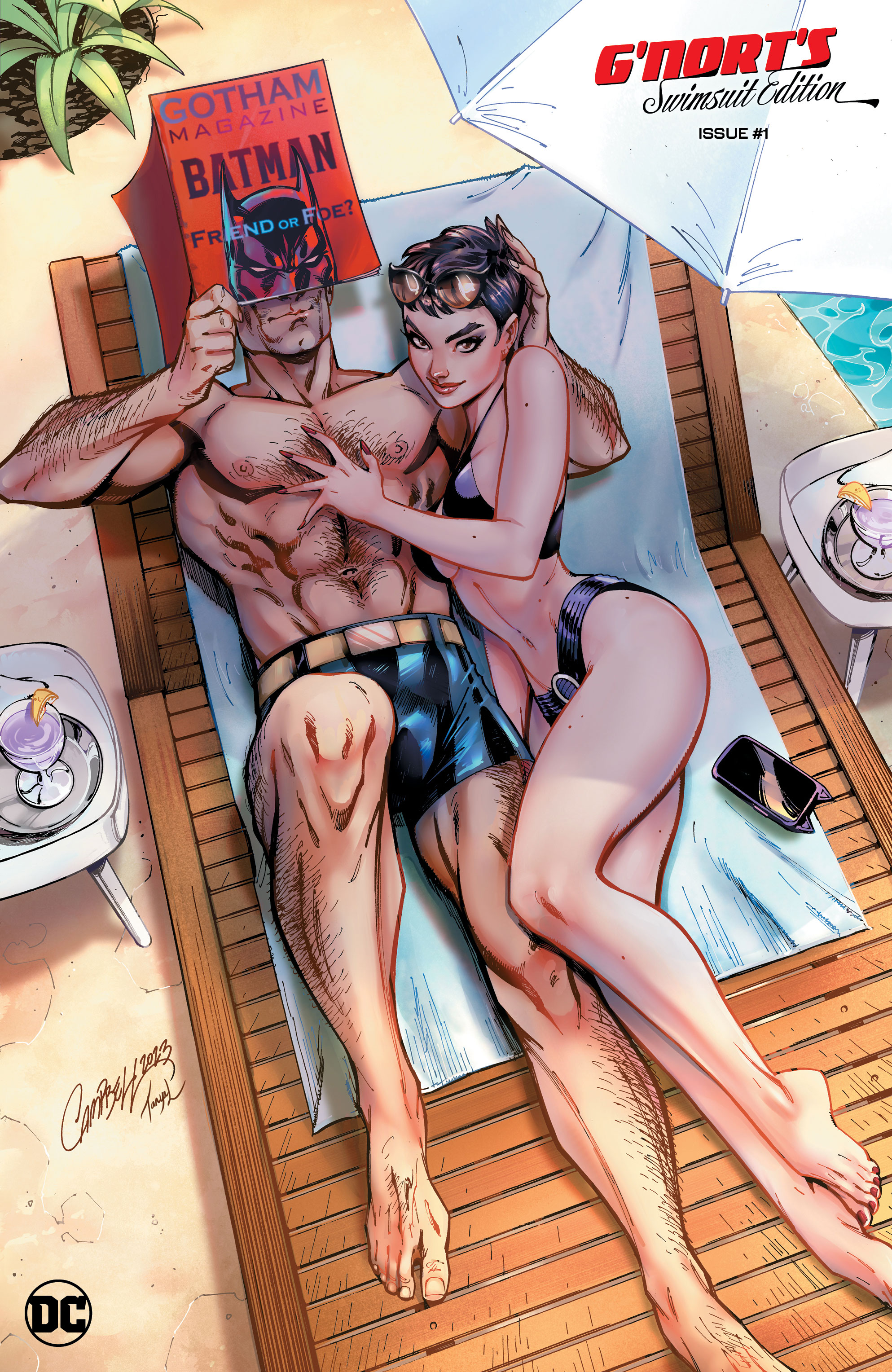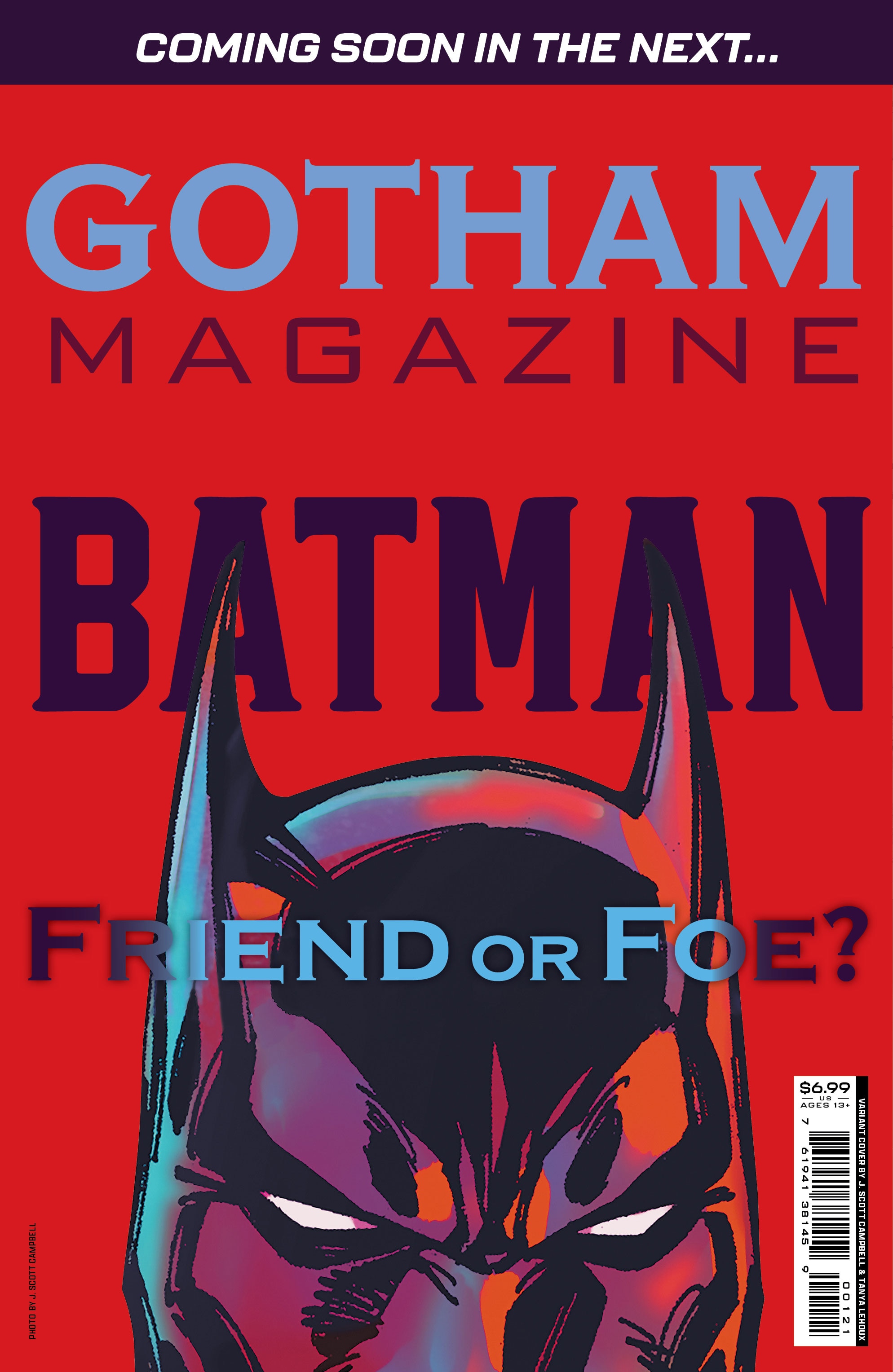 G'nort's Swimsuit Edition cover by J. Scott Campbell (variant)
G'nort's Swimsuit Edition collects some of the splashiest, steamiest, swimsuit covers from DC's best talent, all in one place for the very first time, along with Steve Orlando, Paul Pelletier, Norm Rapmund, Adriano Lucas and Rob Leigh's Midnighter and Apollo story, "Out There" from DC Cybernetic Summer, and a new 8-page story "Baewatch" featuring The Penguin—clad in the tightest bathing trunks you can imagine—by Julie Benson and Shawna Benson with art by Meghan Hetrick, Marissa Louise and Steve Wands.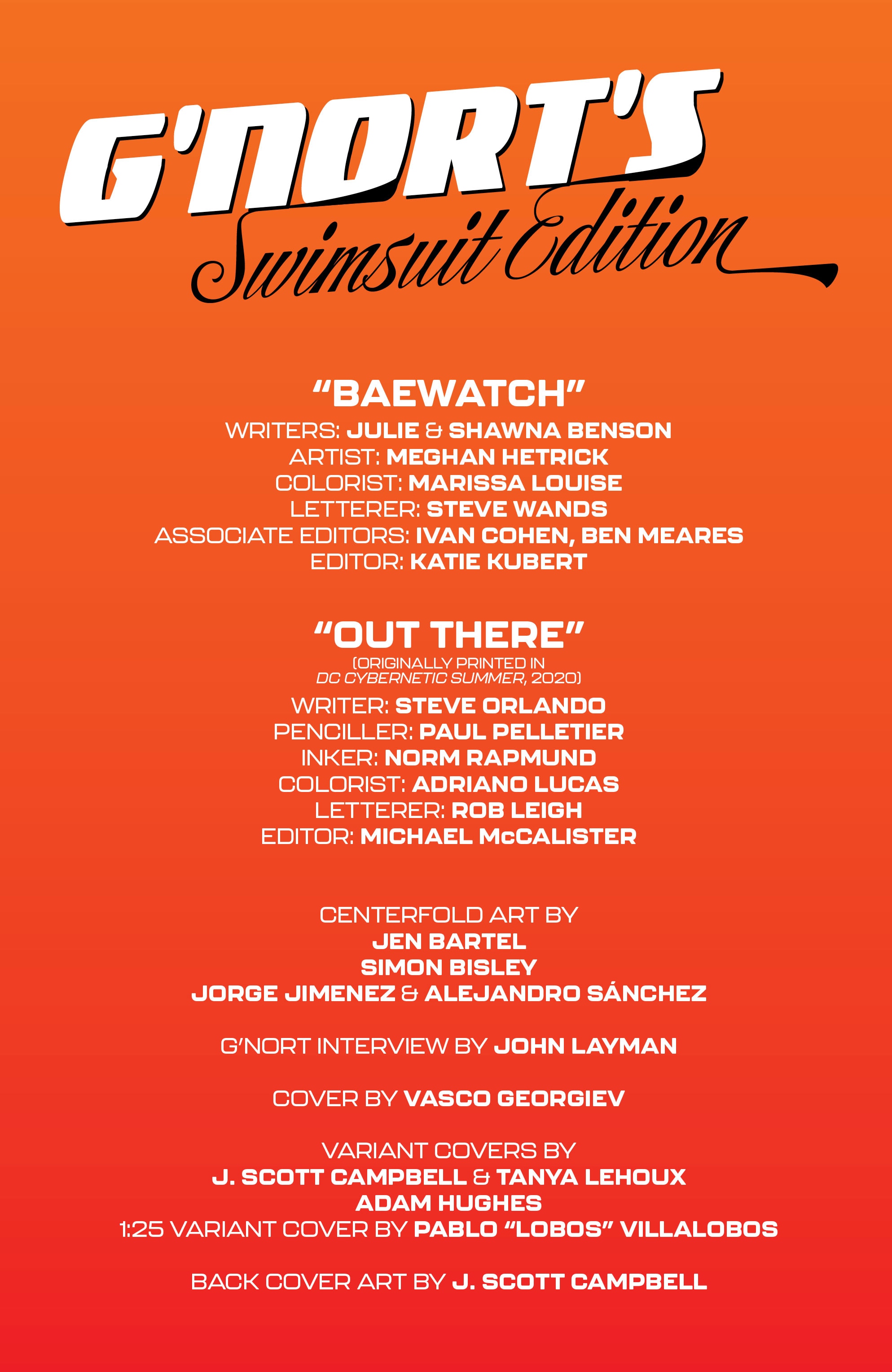 Featuring 48 pages of art by Amanda Conner, Paul Pelletier, Nicola Scott, Mikel Janín, Jeff Dékal, Daniel Sampere, Gleb Melnikov, Derrick Chew, Stanley "Artgerm" Lau, Emanuela Lupacchino, Joëlle Jones, Megan Huang, Terry Dodson, Babs Tarr, Pete Woods, Joe Quinones, Hélène Lenoble, Otto Schmidt, Michael Allred, Sweeney Boo, David Talaski, Jenny Frison, and others, G'nort's Swimsuit Edition will publish on August 29, 2023, available in comic book shops and participating digital retailers.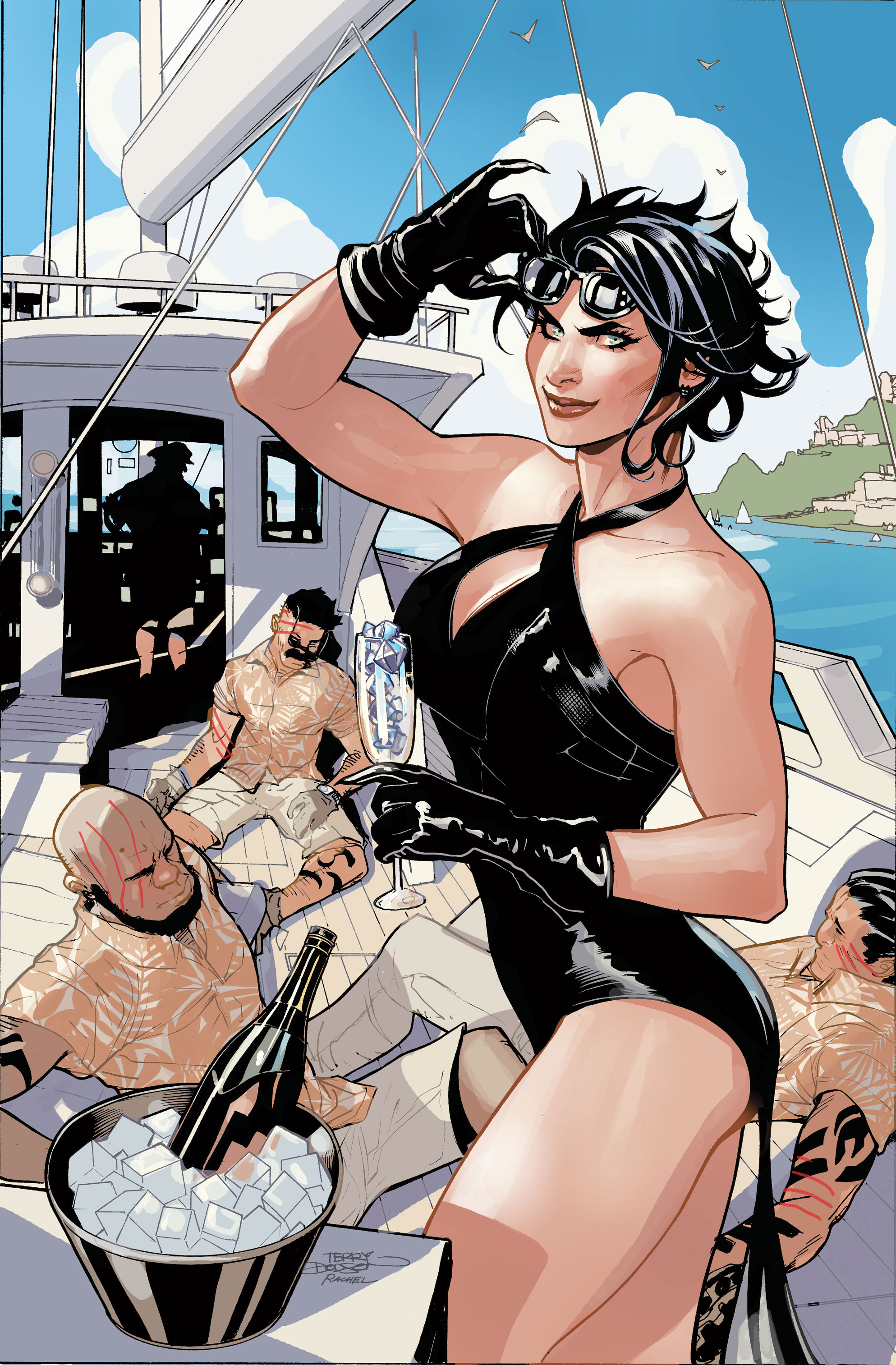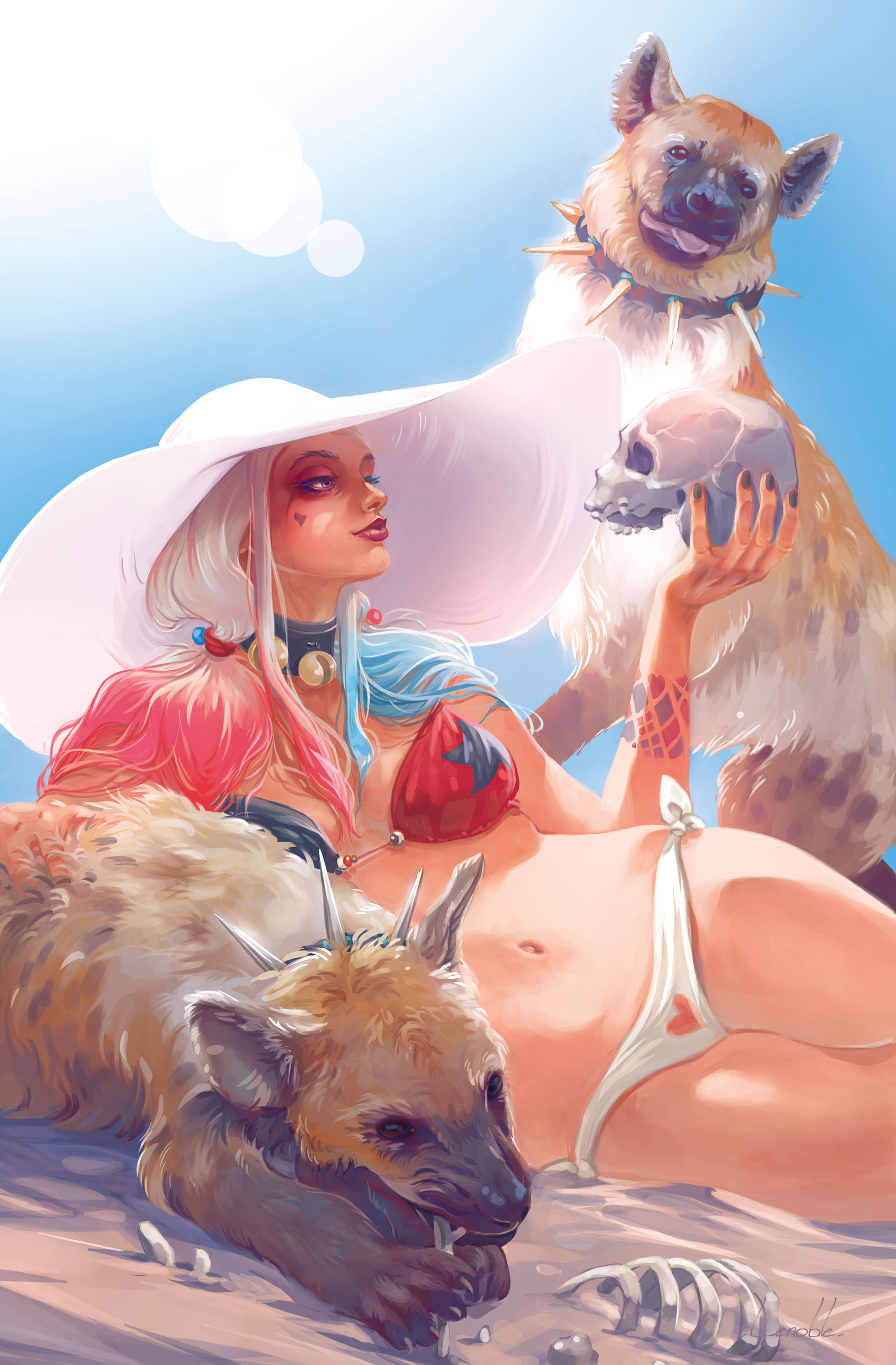 Catwoman by Terry and Rachel Dodson, Harley Quinn by Hélène Lenoble, Wonder Woman by Jenny Frison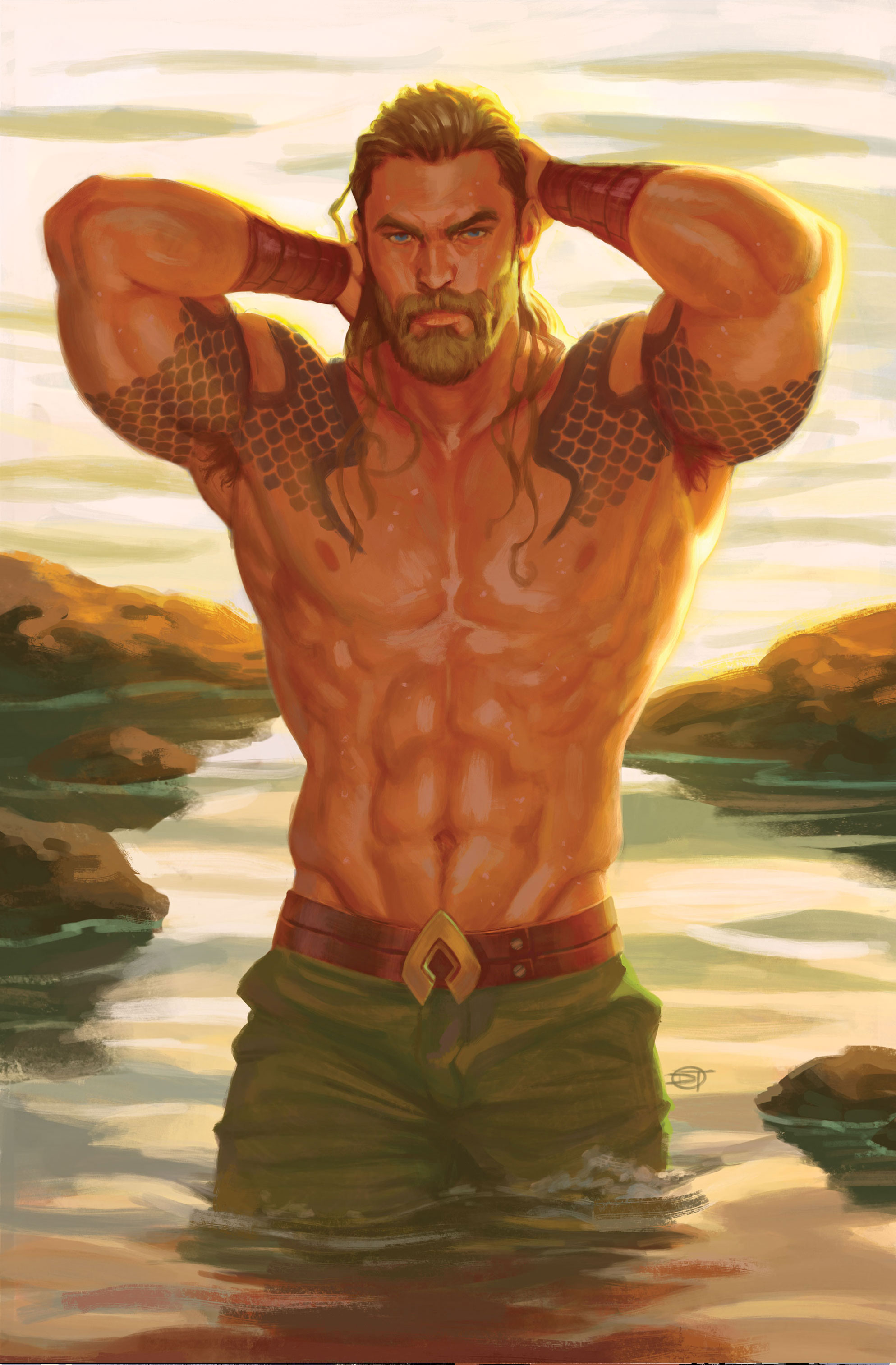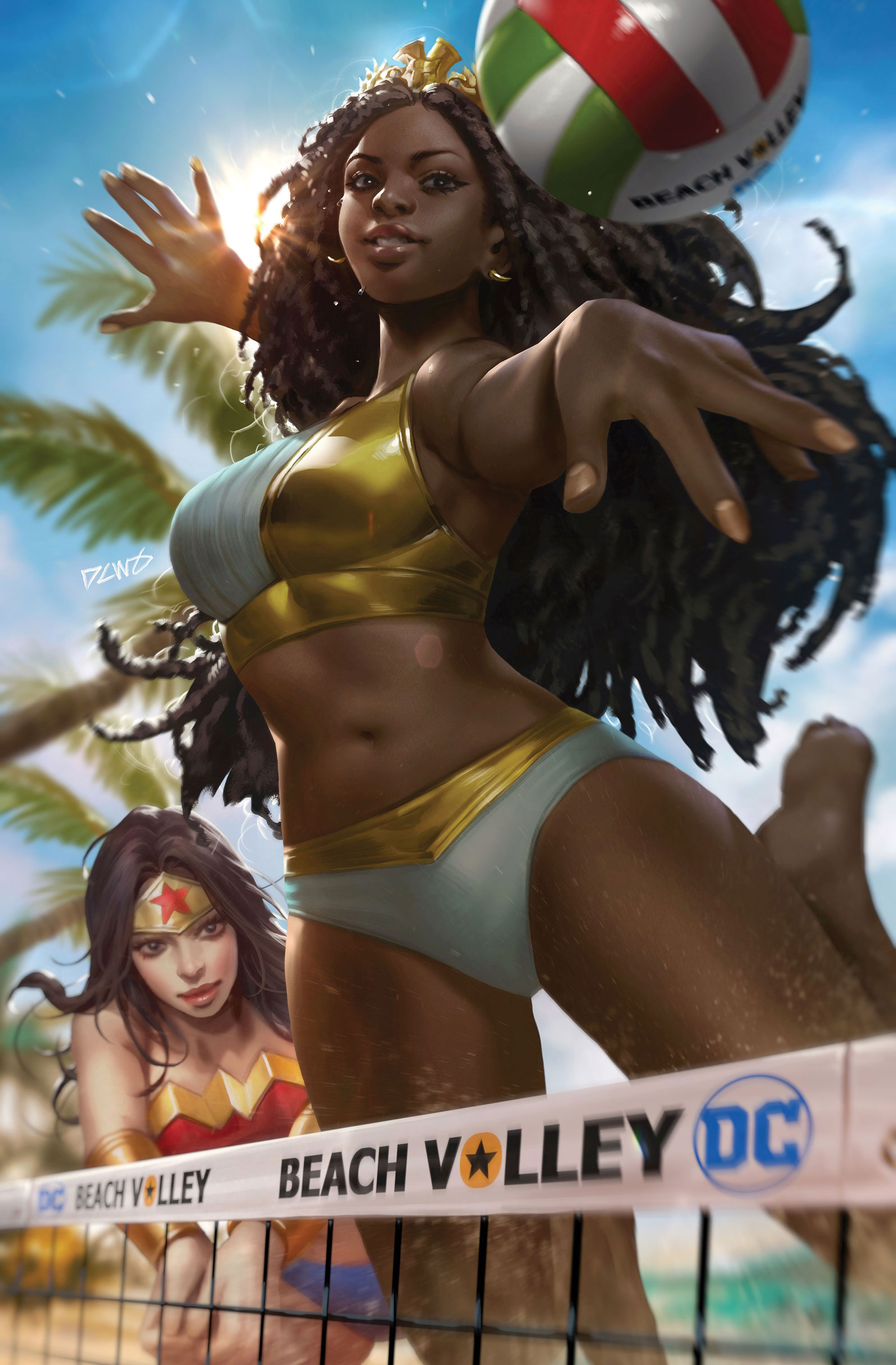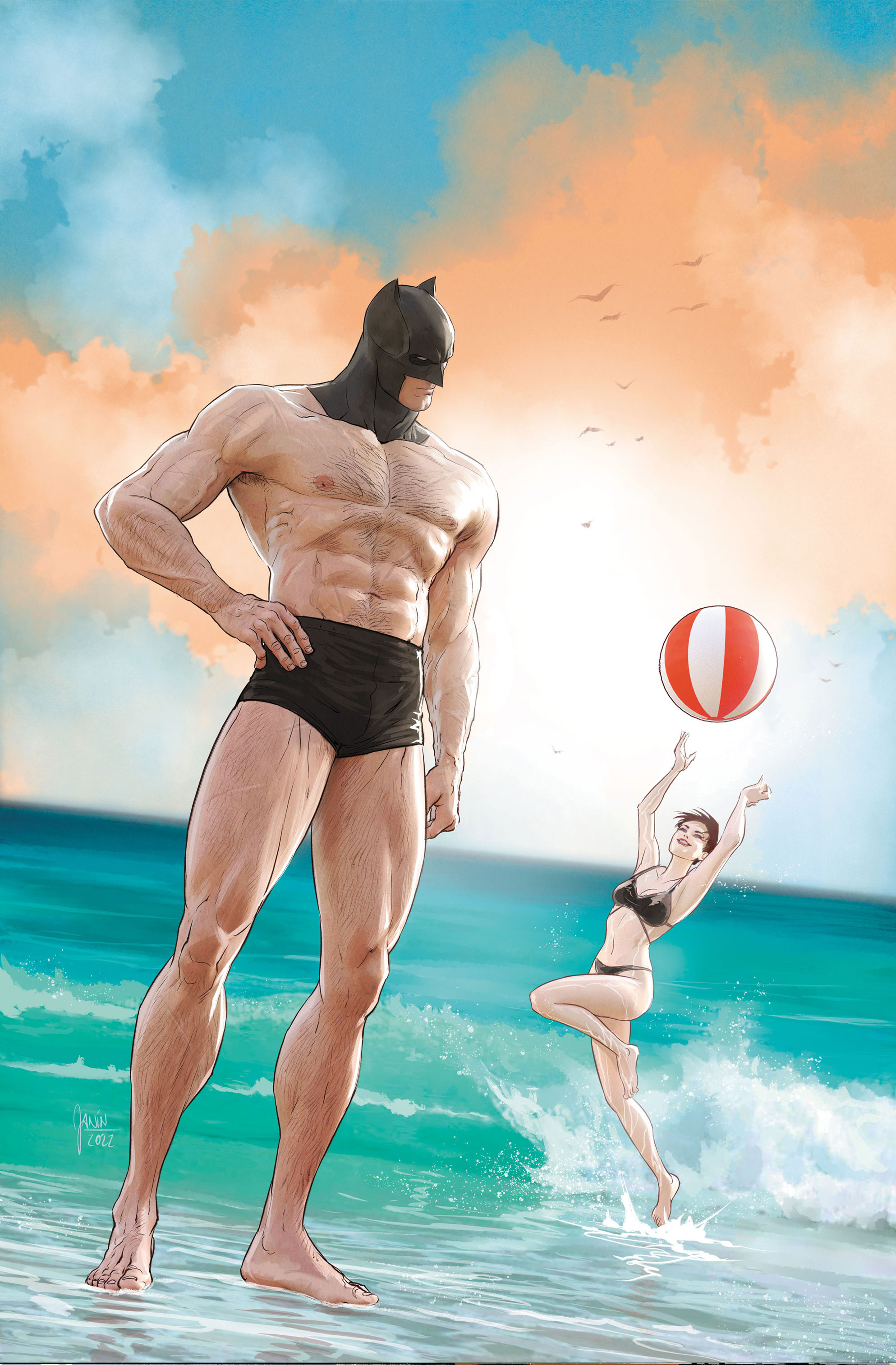 Aquaman by David Talaski, Nubia by Derrick Chew, Batman by Mikel Janín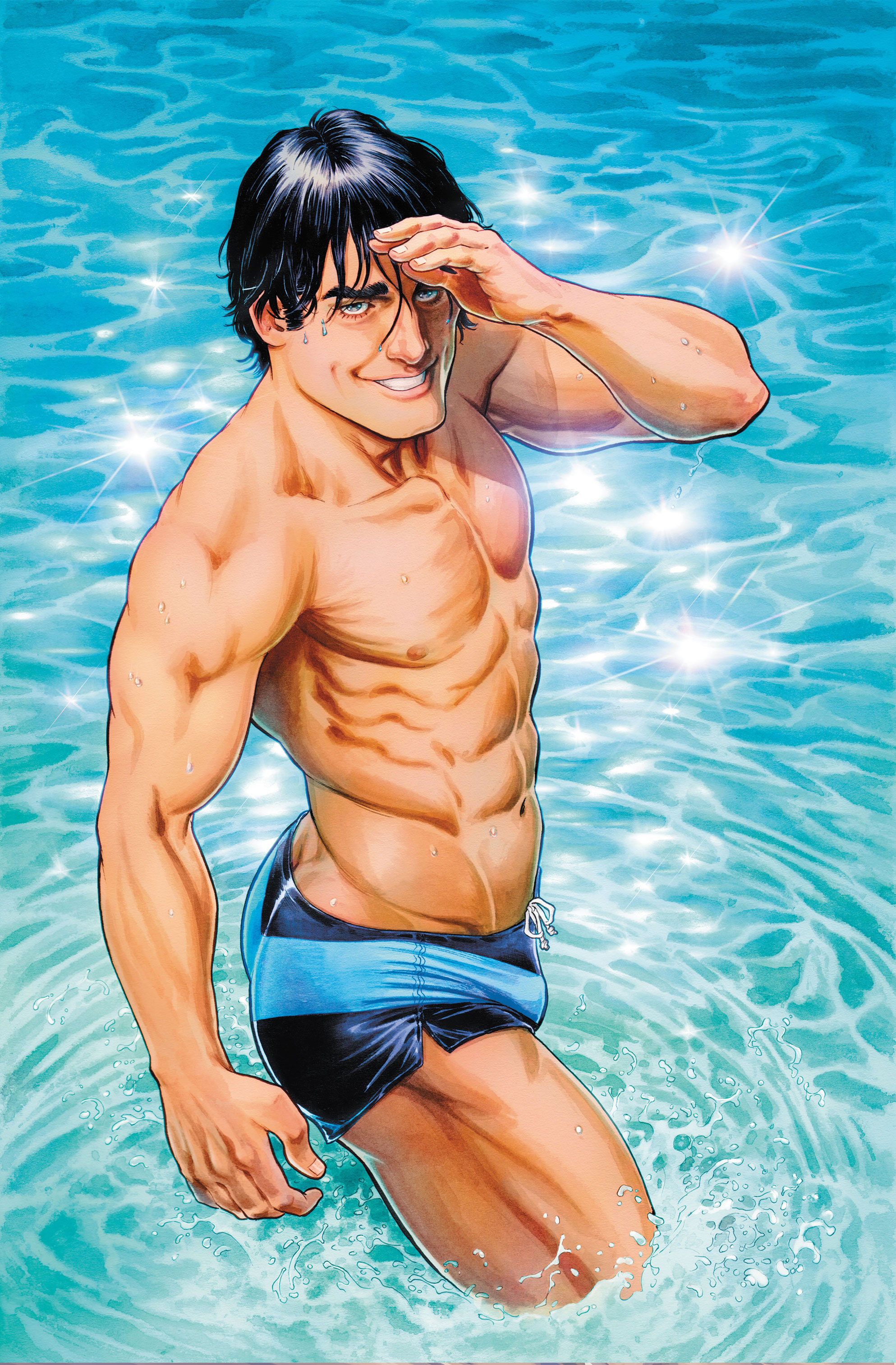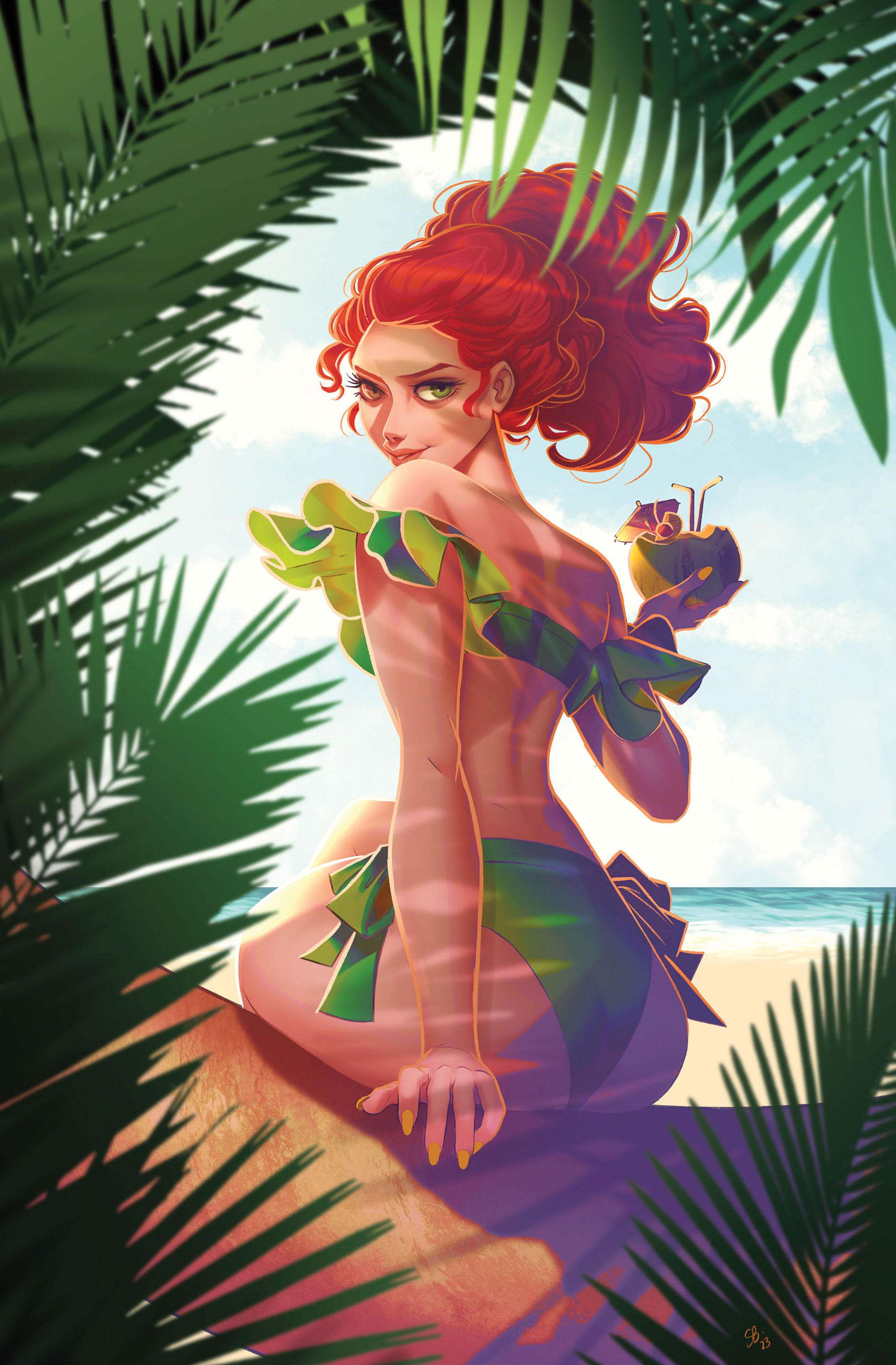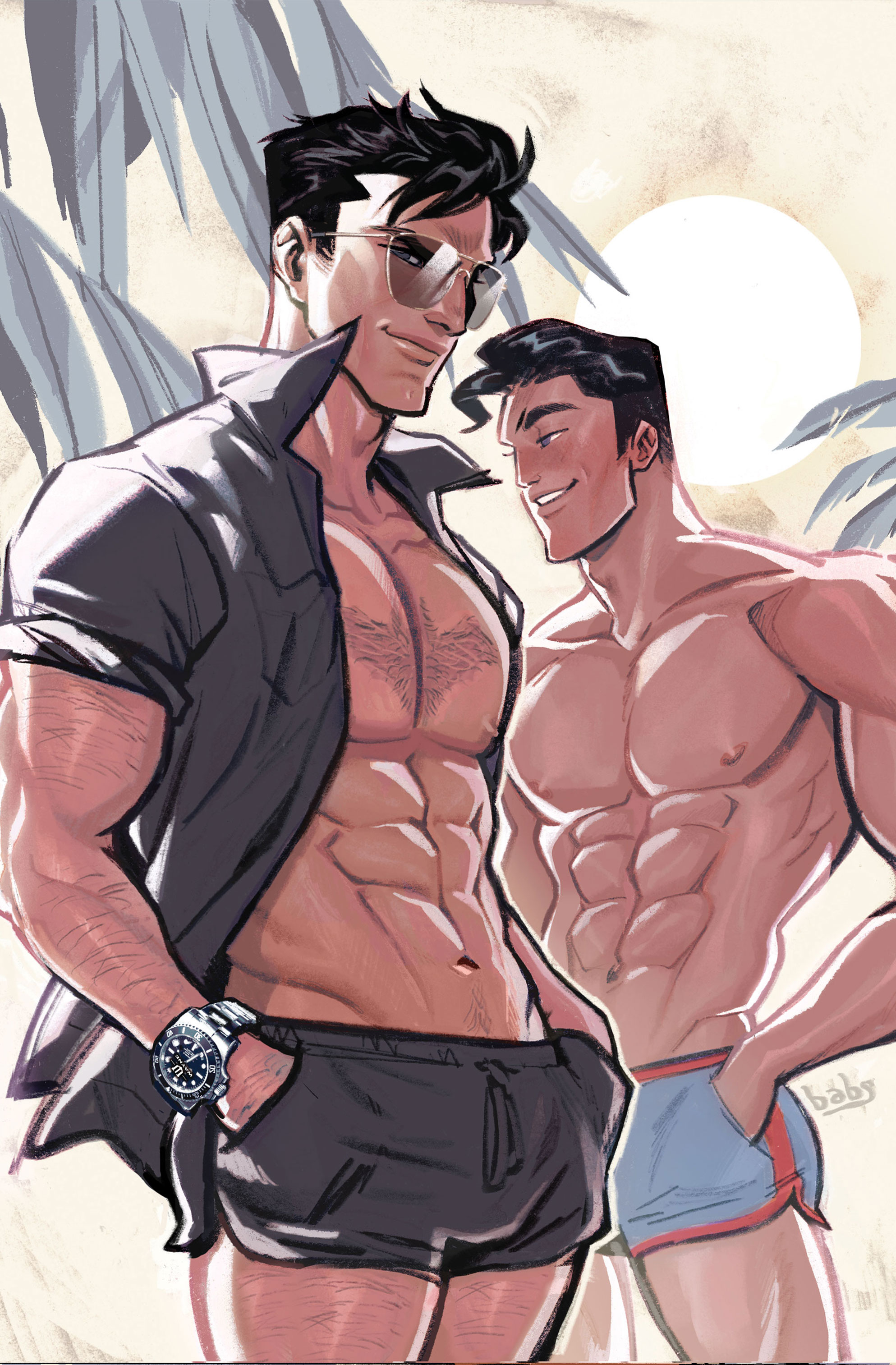 Nightwing by Nicola Scott, Poison Ivy by Sweeney Boo, Batman and Superman by Babs Tarr
G'nort's Swimsuit Edition will feature a main cover by Vasco Georgiev along with open-to-order cardstock variant covers by J. Scott Campbell & Tanya Lehoux, Adam Hughes, and a 1:25 variant cover by Pablo Villalobos. All four covers will feature J. Scott Campbell's "Gotham Magazine" artwork on the back.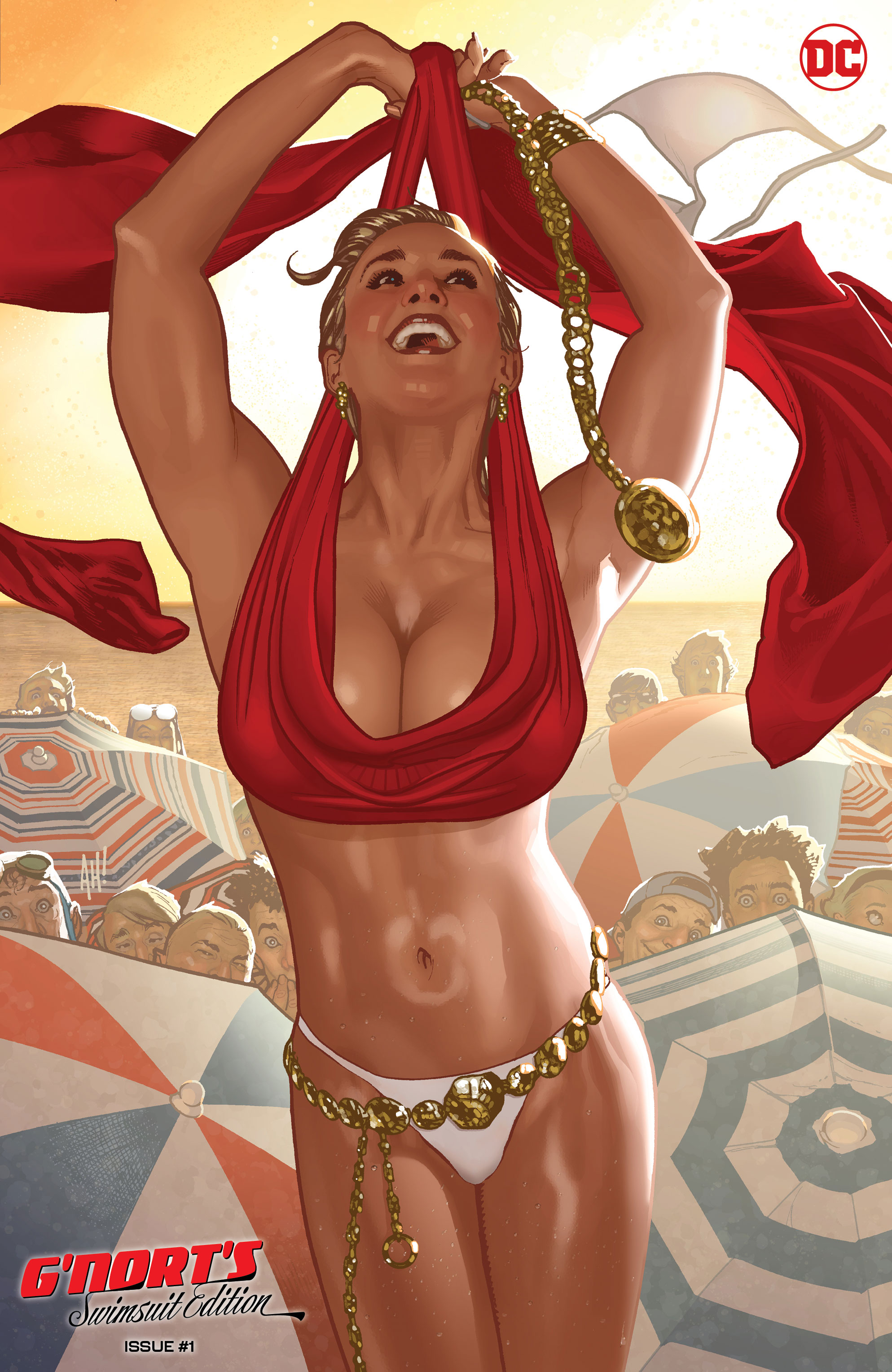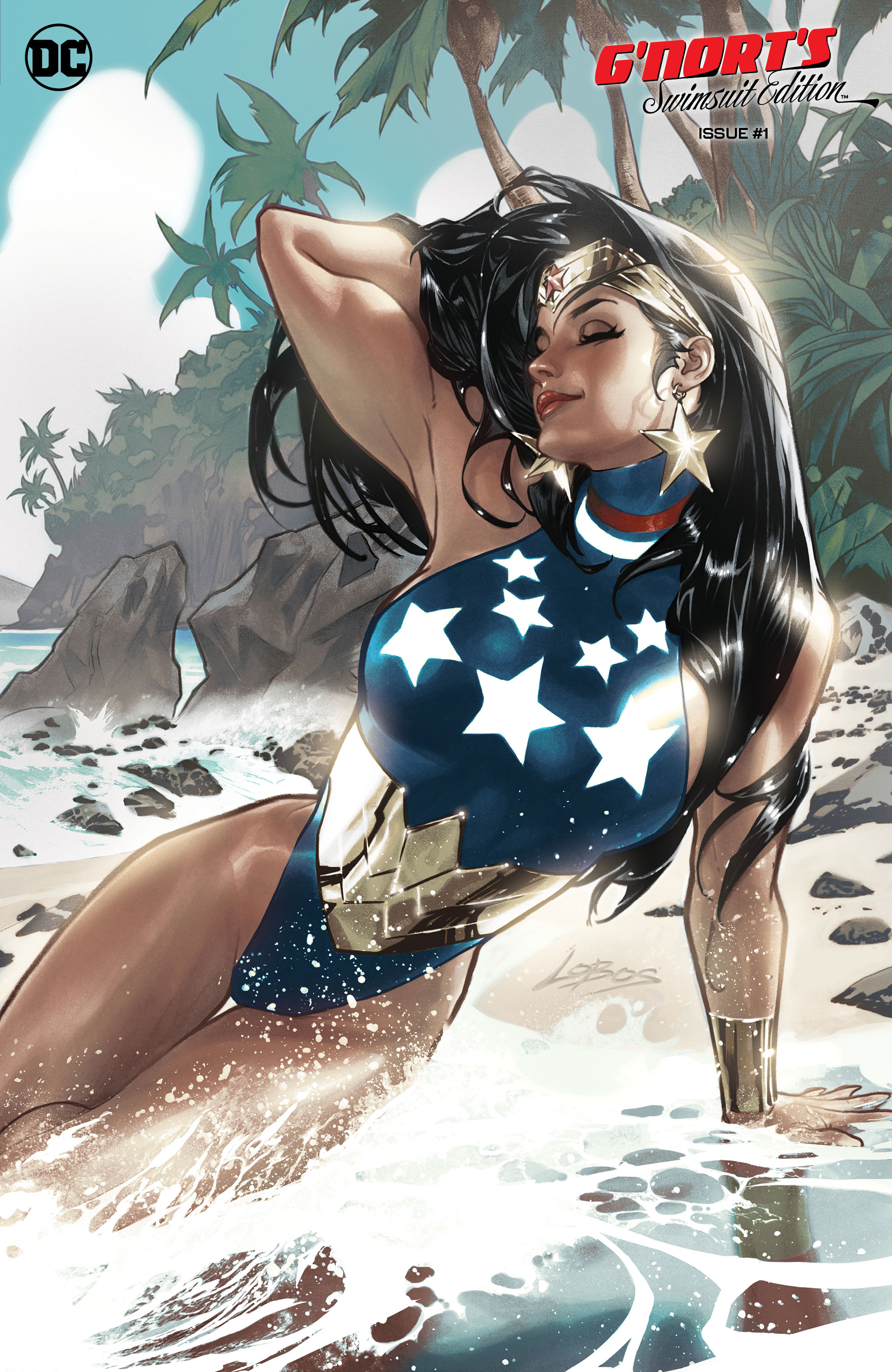 G'nort's Swimsuit Edition covers by Adam Hughes (variant) and Pablo Villalobos (1:25 variant)

For the latest information on the World's Greatest Super Heroes, check out the official DC website at www.dc.com, and follow @DCComics and @thedcnation on social media. The DC UNIVERSE INFINITE digital subscription platform (DCUI) has an incredible selection of classic issues of DC's comic books, in addition to a great lineup of titles featuring Batman, Superman, Wonder Woman, The Flash, Aquaman, and more. For more information and a free trial, visit the website at www.dcuniverseinfinite.com. DC UNIVERSE INFINITE is not available in all countries and is not intended for children.
DC, part of Warner Bros. Discovery, creates iconic characters and enduring stories and is one of the world's largest publishers of comics and graphic novels. Its creative work entertains audiences of every generation around the world with DC's stories and characters integrated across Warner Bros. Discovery's film, television, animation, consumer products, home entertainment, games, and themed experiences divisions and on the DC Universe Infinite digital comics subscription service. Learn more at DC.com.
Natasha Irons, Supergirl, Superboy and Power Girl by Otto Schmidt