DC First Look – DC Reveals Artwork and Talent Details for Shazam! Fury of the Gods Special #1 – Shazamily Matters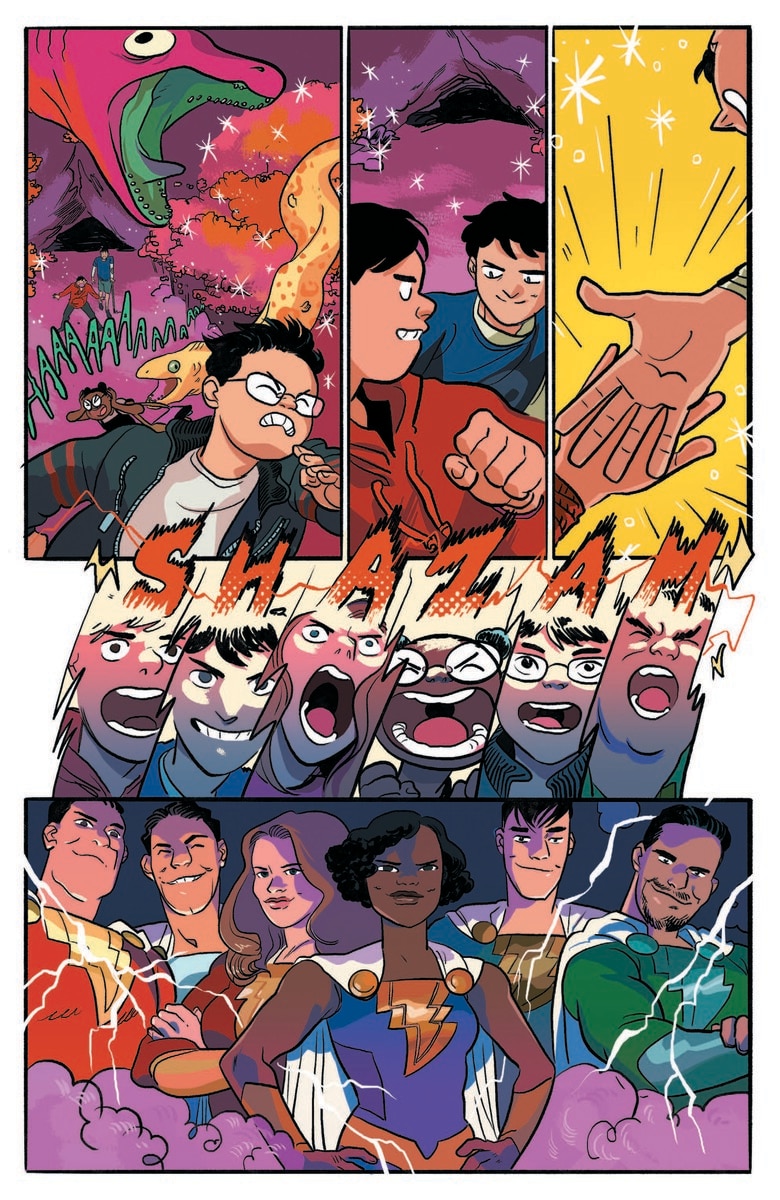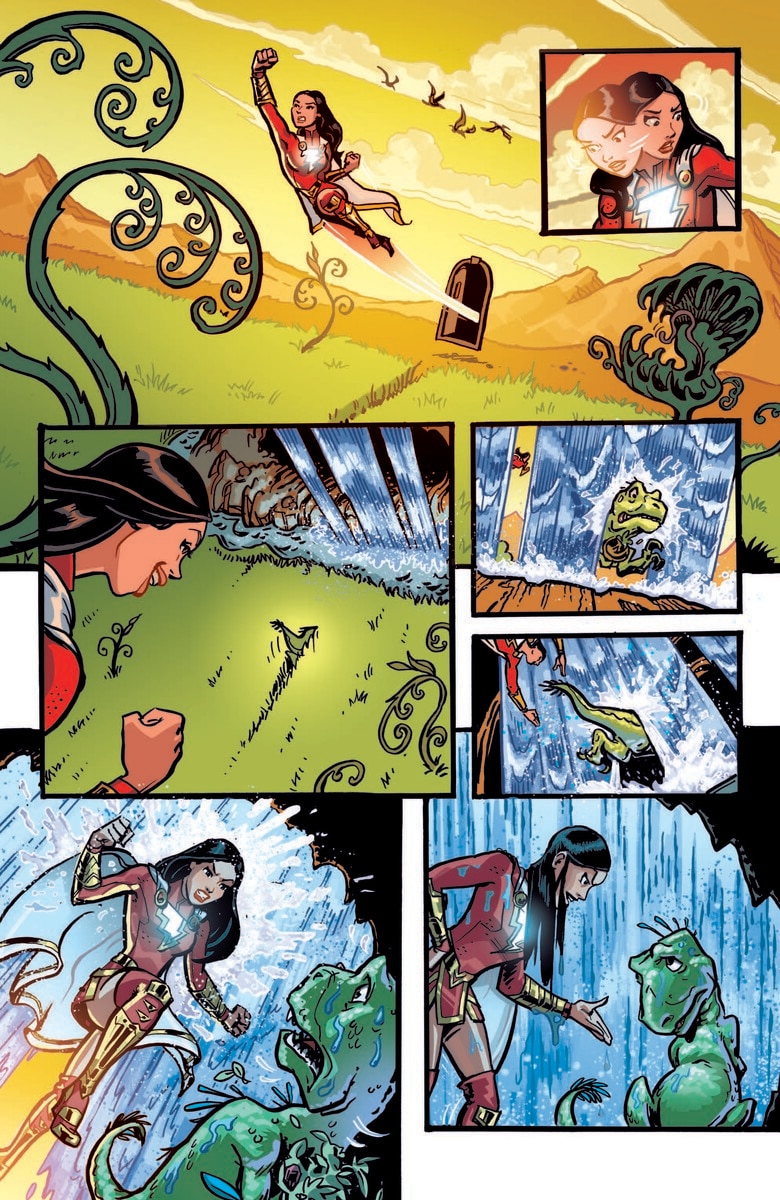 Available in Comic Book Shops, Participating Digital Platforms, and Free to DC UNIVERSE INFINTE Subscribers Tuesday, February 28
New Line Cinema's Shazam! Fury of the Gods in Theaters Friday, March 17
DC is excited to reveal new interior art for Shazam! Fury of the Gods Special #1 – Shazamily Matters, plus more details on the talented storytellers contributing to this can't-miss prelude to New Line Cinema's big screen action-adventure Shazam! Fury of the Gods.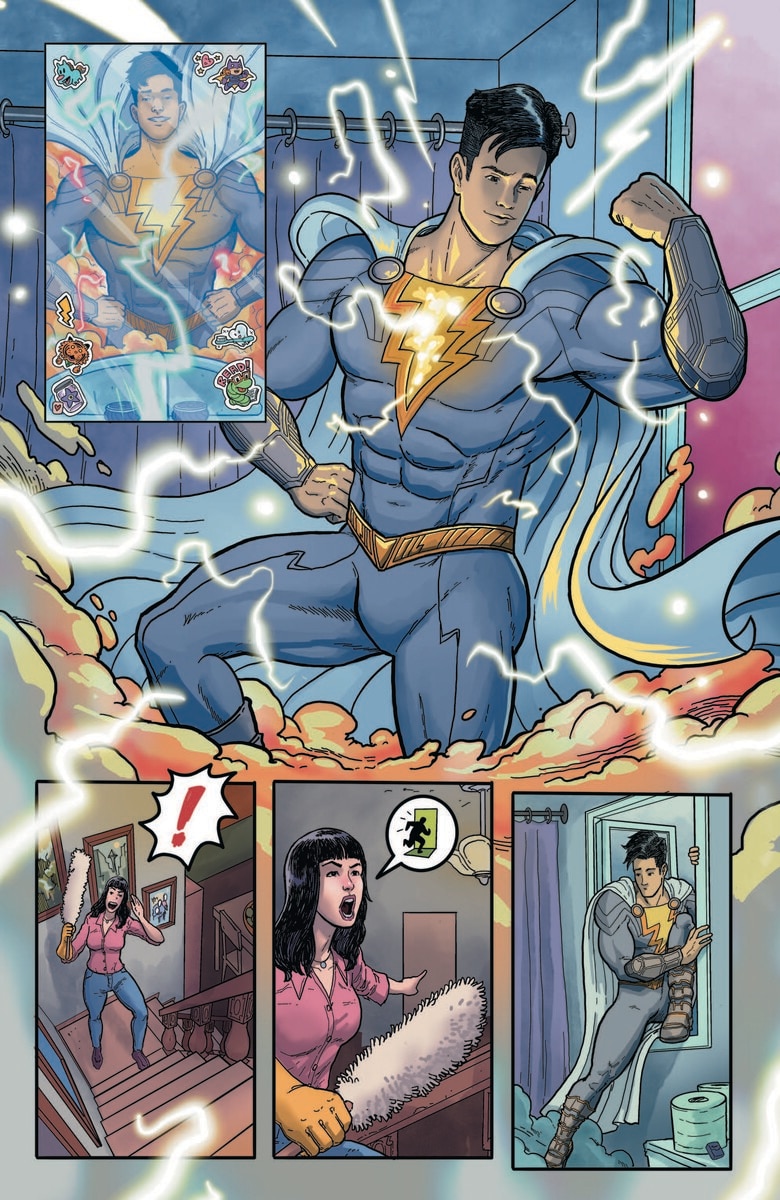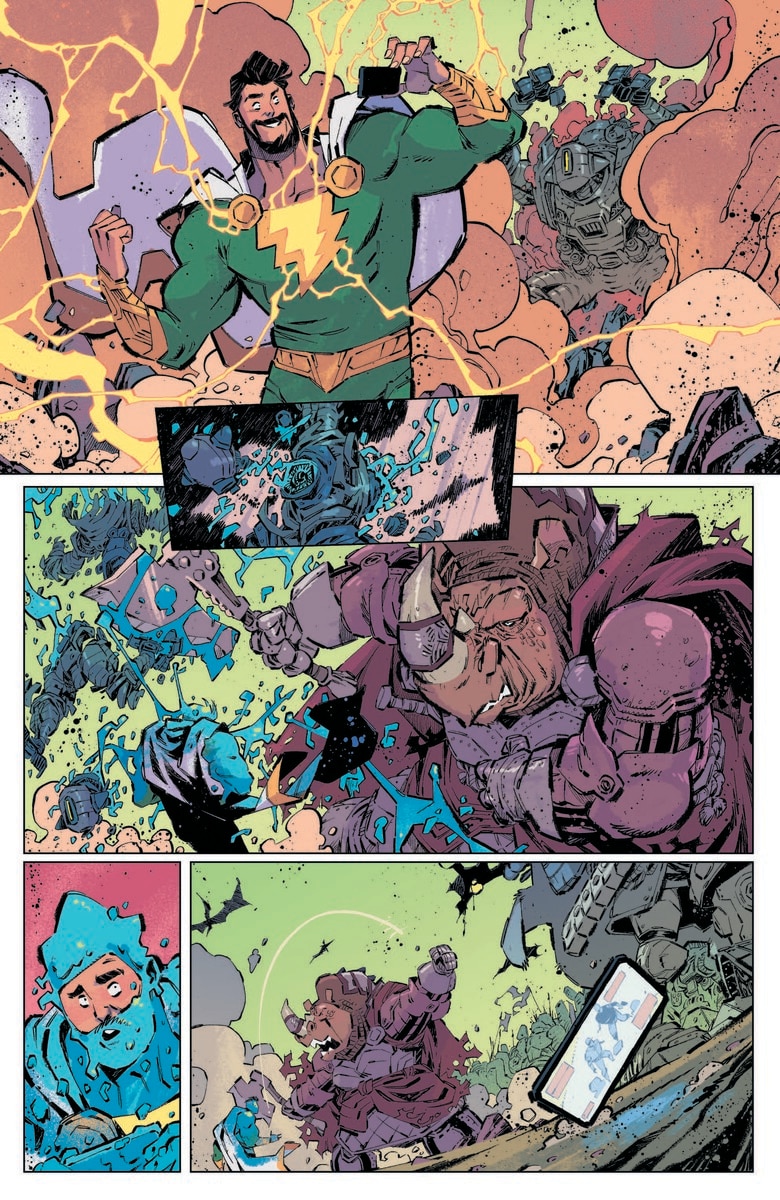 Shazam! Fury of the Gods reunites star Zachary Levi, Adam Brody, Faithe Herman, Ross Butler, Grace Caroline Currey, D.J. Cotrona, Screenwriter Henry Gayden, and Director David F. Sandberg in an all-new battle to save the world from a dangerous trio of ancient gods. The film was penned by Henry Gayden and Chris Morgan, based on characters from DC; Shazam! was created by Bill Parker and C.C. Beck. In Shazam! Fury of the Gods Special – Shazamily Matters, Levi, Sandberg, and Gayden are joined by some of the talented cast members working with fan-favorite creative voices from comics to present stories revealing more about the different personalities of the Shazam! Fury of the Gods family members appearing in the film. Stories include:
Billy Batson and the "Shazamily" in "Door to Death"
Written by Zachary Levi, D.J. Cotrona, and Colleen Doran
Art by Freddie Williams II, Andrew Dalhouse and Dave Sharpe
Darla in "Darla's Keeper"
Written by Faithe Herman and Amanda Deibert
Art by Erica Henderson and Josh Reed
Pedro in "The Big Game"
Written by D.J. Cotrona and Tim Seeley
Art by Jorge Corona and Patrick Brosseau
The Shazamily in "Crocodile Catastrophe"
Written by David F. Sandberg and Scott Kolins
Art by Scott Kolins, John Kalisz, and Dave Sharpe
Eugene in "Time Out"
Written by Ross Butler and Josh Trujillo
Art by Andrew Drilon and Wes Abbott
Mary in "Darla's Birthday"
Written by Grace Caroline Currey
Art by Damian Fulton, Nick Filardo and Justin Birch
Freddy in "Dogtown and Blue Boy"
Written by Adam Brody and Kenny Porter
Art by Mike Norton, Allen Passalaqua, and Ferran Delgado
Billy Batson in "Leadership Qualities"
Written by Henry Gayden
Art by Scott Godlewski, Alex Guimares and Saida Temofonte
DC's Shazam! Fury of the Gods Special #1 – Shazamily Matters arrives in comic book shops Tuesday, February 28. The book will also be available free to all subscribers to the DC UNIVERSE INFINITE digital subscription service. DC UNIVERSE INFINITE also includes an incredible selection of classic stories featuring Shazam! and the Shazam! family. For more information on DC UNIVERSE INFINITE and a free trial (where applicable), check out www.dcuniverse.com. DC UNIVERSE INFINITE. Please note, DC UNIVERSE INFINITE is not intended for children and is not available in all countries.
New Line Cinema's Shazam! Fury of the Gods debuts exclusively in theaters in North America on Friday, March 17, 2023 and internationally beginning March 15, 2023, distributed worldwide by Warner Bros. Pictures. To learn more about the Shazam! Fury of the Gods and the Shazam! family, checkout the official website at www.shazammovie.com. For the latest news on everything DC, be sure to check out www.dc.com, and follow @DCComics and @thedcnation on social media.