Icon vs. Hardware – "Worlds Collide" When Two of the Dakotaverse's Core Super Heroes Clash in a New Five Issue Limited Series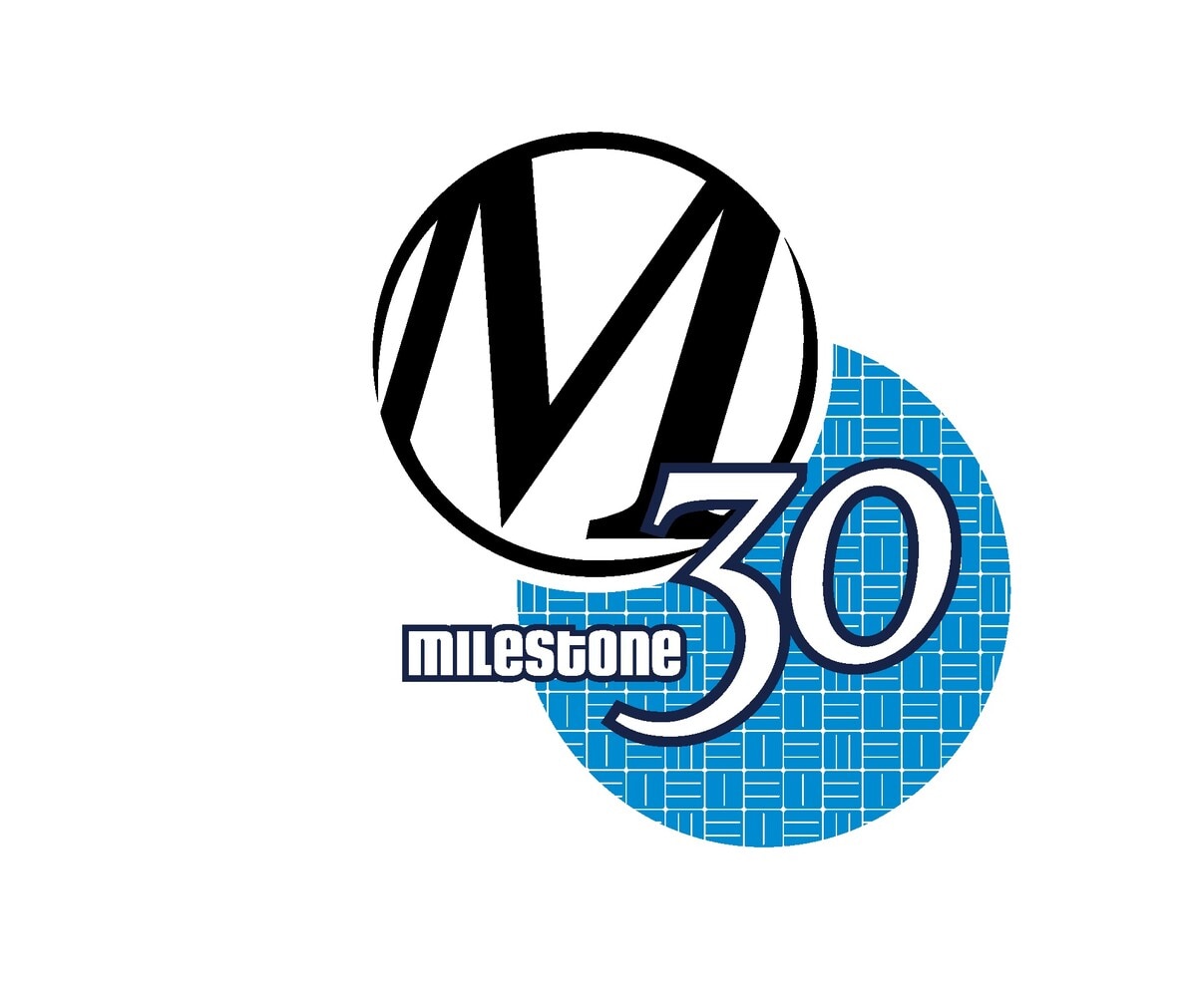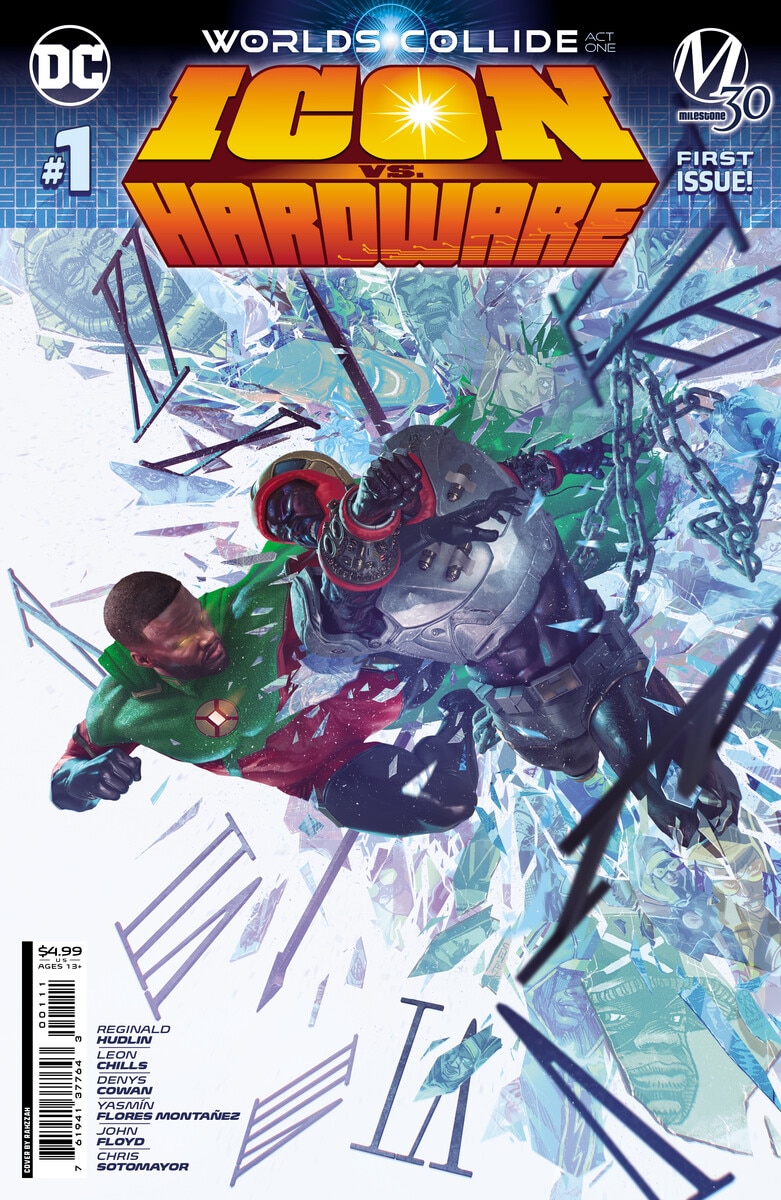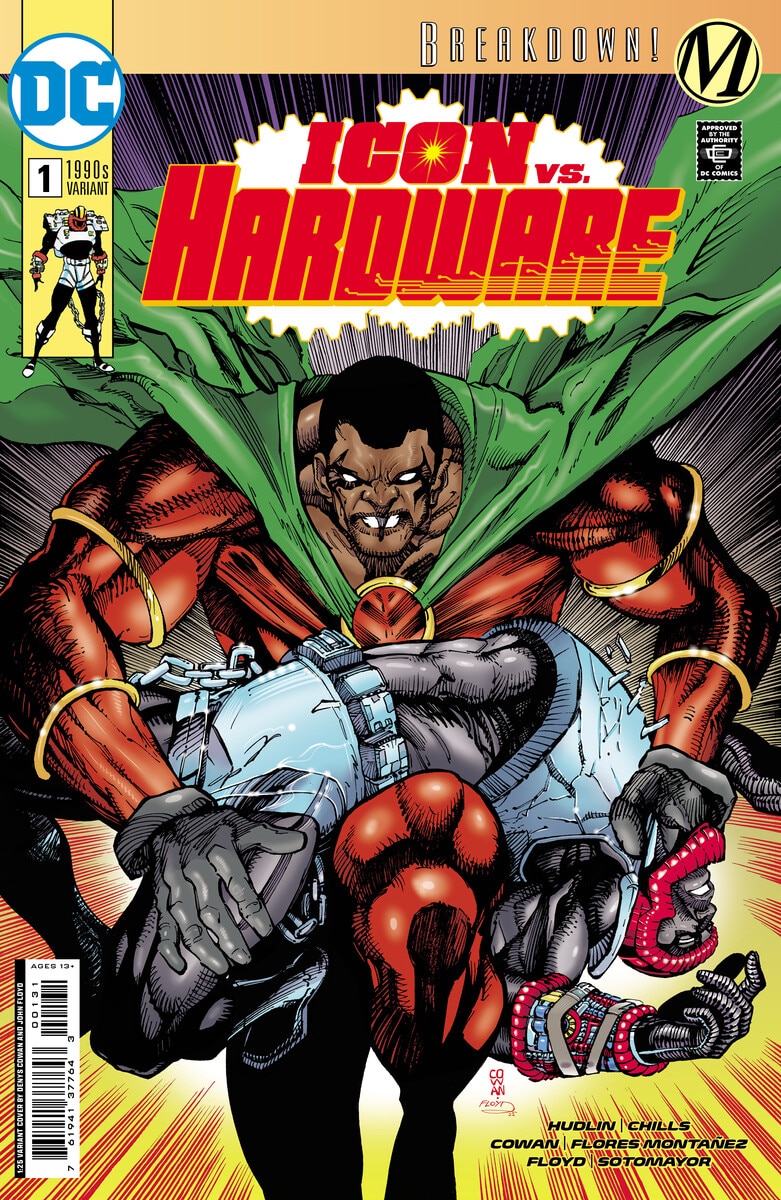 Debuts in Comic Book Shops and Participating Digital Platforms Tuesday, February 14
Eagle-eyed DC fans that picked up Icon & Rocket: Season One and Milestones In History got the first hint that a clash between two of the Dakotaverse's heavyweights was just a matter of time. Round one of that showdown begins on Tuesday, February 14 with Icon vs. Hardware #1, and DC's got your first look at final covers and some great interior artwork!
To learn more about the world outside of Dakota and prepare her for her role in running the world when he returns to Terminus, Augustus Freeman, a.k.a. Icon, sends Rocket (Raquel Ervin) to an exclusive boarding school, where she meets new friends and has her "mean girls" suspicions quickly confirmed. Meanwhile, Hardware, armed with a time machine created by inventor Benjamin Banneker, plans to go back in time to prevent The Big Bang from ever happening, with absolutely no concerns about how his actions will impact the time stream. Along the way, Hardware uncovers secrets about himself and the Metcalf family, and his actions will undoubtedly put him on a collision course with Icon in the present day.
Icon Vs Hardware is the official kickoff of Act One of Milestone's WORLDS COLLIDE event—and if you think you know what that phrase means, think again! This is the ideal jumping-on point for those who've sat out the story of Dakota thus far, because this ride is headed somewhere completely unexpected!
This five issue series reunites icon & Rocket: Season One co-writers Leon Chills and Reggie Hudlin, and artist and Milestone co-founder Denys Cowan, and the debut issue also features the DC debut of artist Yasmin Flores Montanez from The Milestone Initiative. Issue #1 features a main cover by Rahzzah, with the main variant cover by Canaan White and Chris Sotomayor, plus a 1 in 25 ratio variant "homage" cover by Denys Cowan.
For the latest details on DC and Milestone, visit the DC website at www.dc.com, and follow @DCComics and @thedcnation on social media. The DC UNIVERSE INFINITE digital subscription platform includes an incredible selection of DC and Milestone titles, including the original runs of Static, Static Shock, Icon, Hardware, and Blood Syndicate, plus the complete runs of Static: Season One, Icon & Rocket: Season One, and Blood Syndicate: Season One. For more information and a free trial, check out the website at www.dcuniverseinfinite.com. DC UNIVERSE INFINITE is not available in all countries and not intended for children.