The New Era of Superman Starts This January
Action Comics
To Feature Three Epic Stories of Superman and the Super-Family by 

Phillip Kennedy Johnson, Dan Jurgens and Leah Williams
Superman
On-Going Monthly Series by Joshua Williamson & Jamal Campbell 

to Begin in February
Jon Kent Takes on Ultraman in

Adventures of Superman: Jon Kent 

from Tom Taylor and Clayton Henry in Early 2023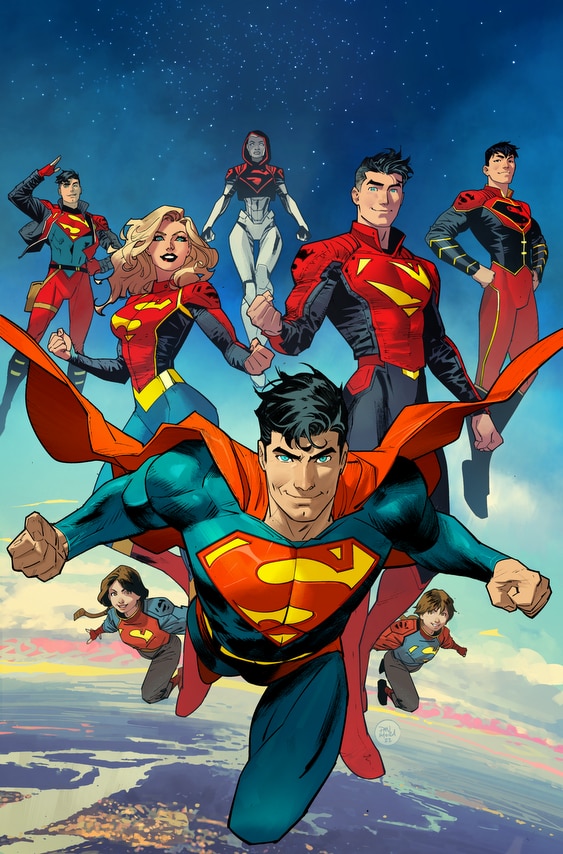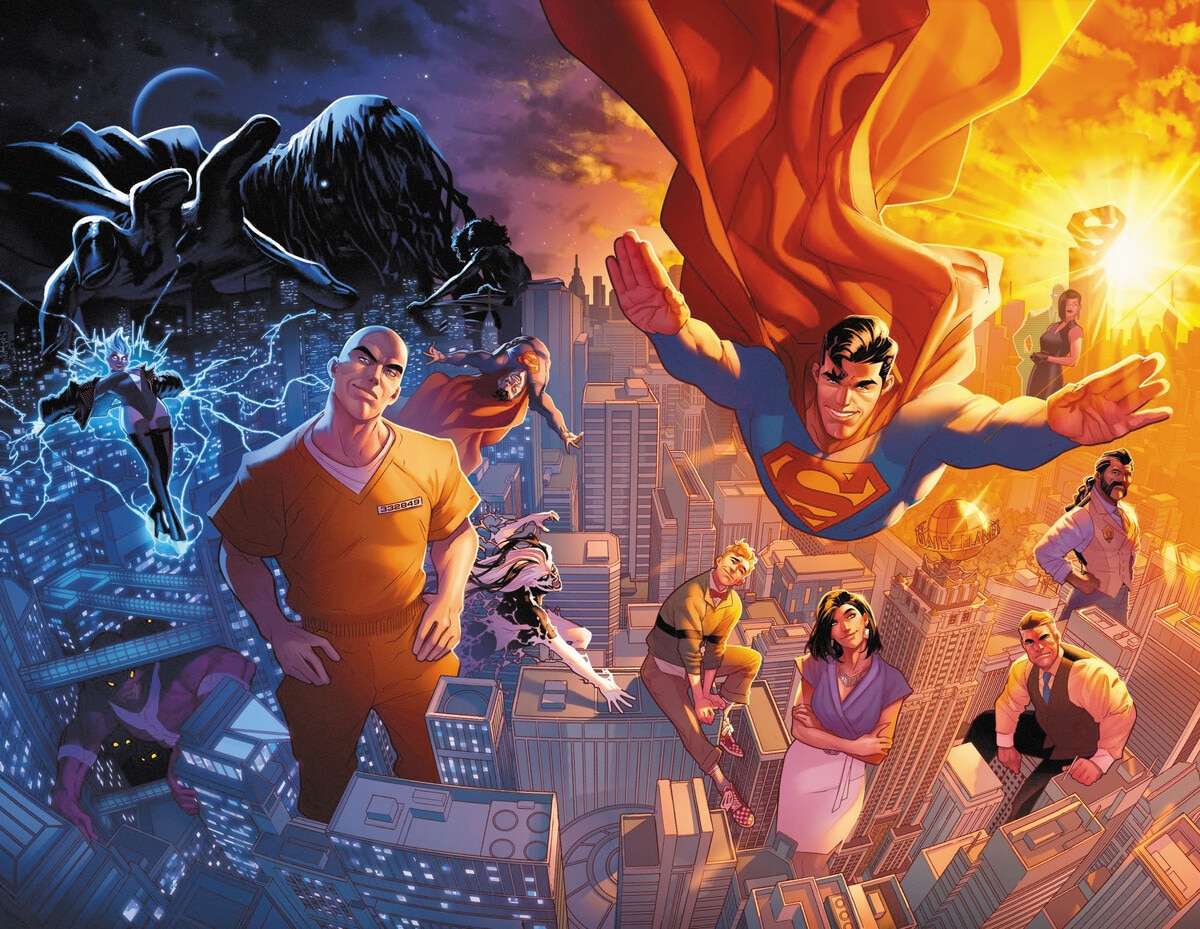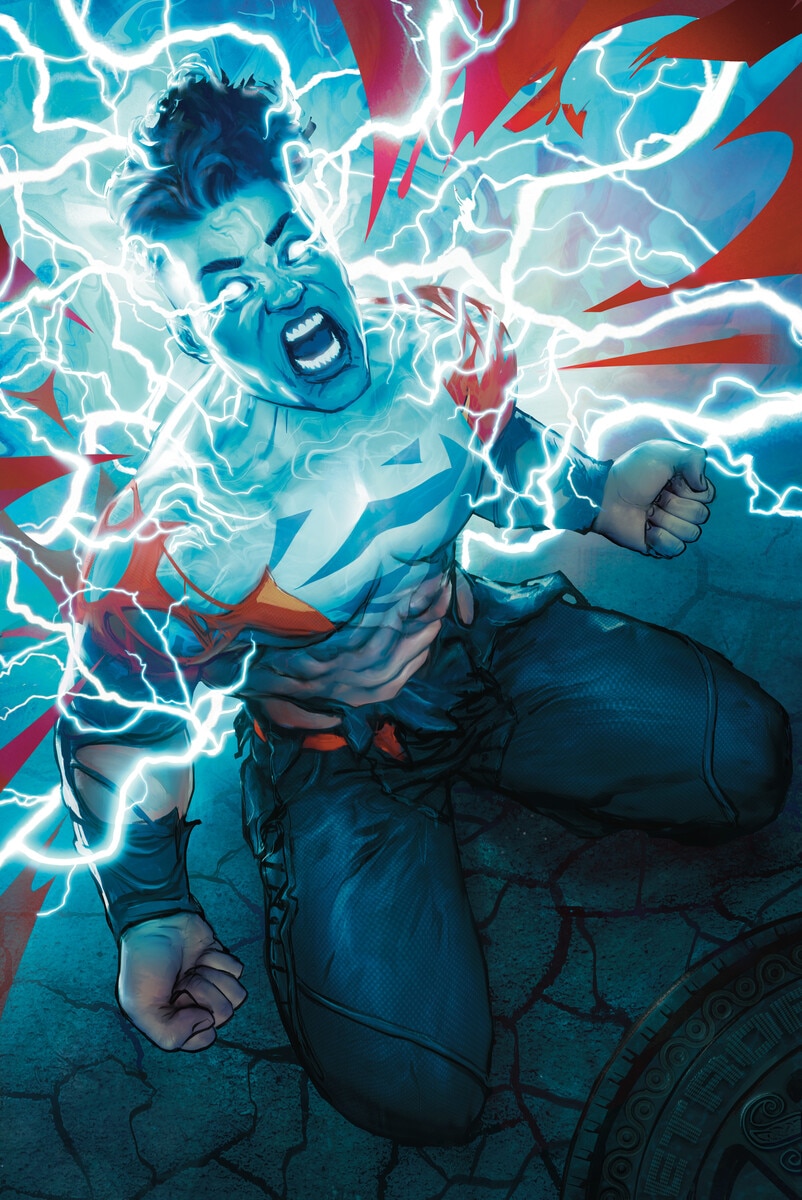 (Action Comics #1051 Main Cover by Dan Mora, Superman #1 Cover by Jamal Campbell, Adventures of Superman: Jon Kent #1 Variant by Rafa Sarmento)
Fans in attendance at today's Superman panel at New York Comic Con were treated to an hour of discussion and news around the Last Son of Krypton from some of the biggest names in comics.
It was first revealed that Action Comics #1051 will have a new format, offering not one, not two, but three epic adventures of Superman and the entire Super-Family including stories by Dan Jurgens and Leah Williams!
Following the bombshell events of Action Comics #1050, the world's relationship with Superman is forever changed, the upper limits of his supercharged powers have yet to be reached, and the House of El's transformation of Metropolis, led by Steel, has begun. But Lex Luthor has found the perfect instrument with which to undo everything Superman is working to achieve: Metallo, whose hatred of Superman is matched only by his hatred for Luthor himself. 
"My one-word mission statement for Action Comics in 2023 is 'Super-Family,' and I draw inspiration from the 100-page Giant 'Superman Family issues," said writer Phillip Kennedy Johnson. "We're giving everyone in the House of El their own role and personal journey while still keeping Superman at the forefront, and tying all the Super-titles together in a way that's reminiscent of the Triangle Era. I couldn't be more excited to be part of this new era of Action Comics, and doing it alongside such a consummate artist as Rafa Sandoval and comics titan Dan Jurgens truly makes it a once-in-a-lifetime experience."
Then, in "Lois and Clark 2: Doom Rising," Dan Jurgens and Lee Weeks return to tell the tale of young Jon Kent on the farm with his parents, learning about his abilities, coming of age… and battling the Doombreaker?! 
And the final story in Action Comics features Power Girl's return in part one of a three-part story by Leah Williams and Marguerite Sauvage spinning out of Lazarus Planet. Action Comics #1051 will be available at local comic shops on January 24, 2023.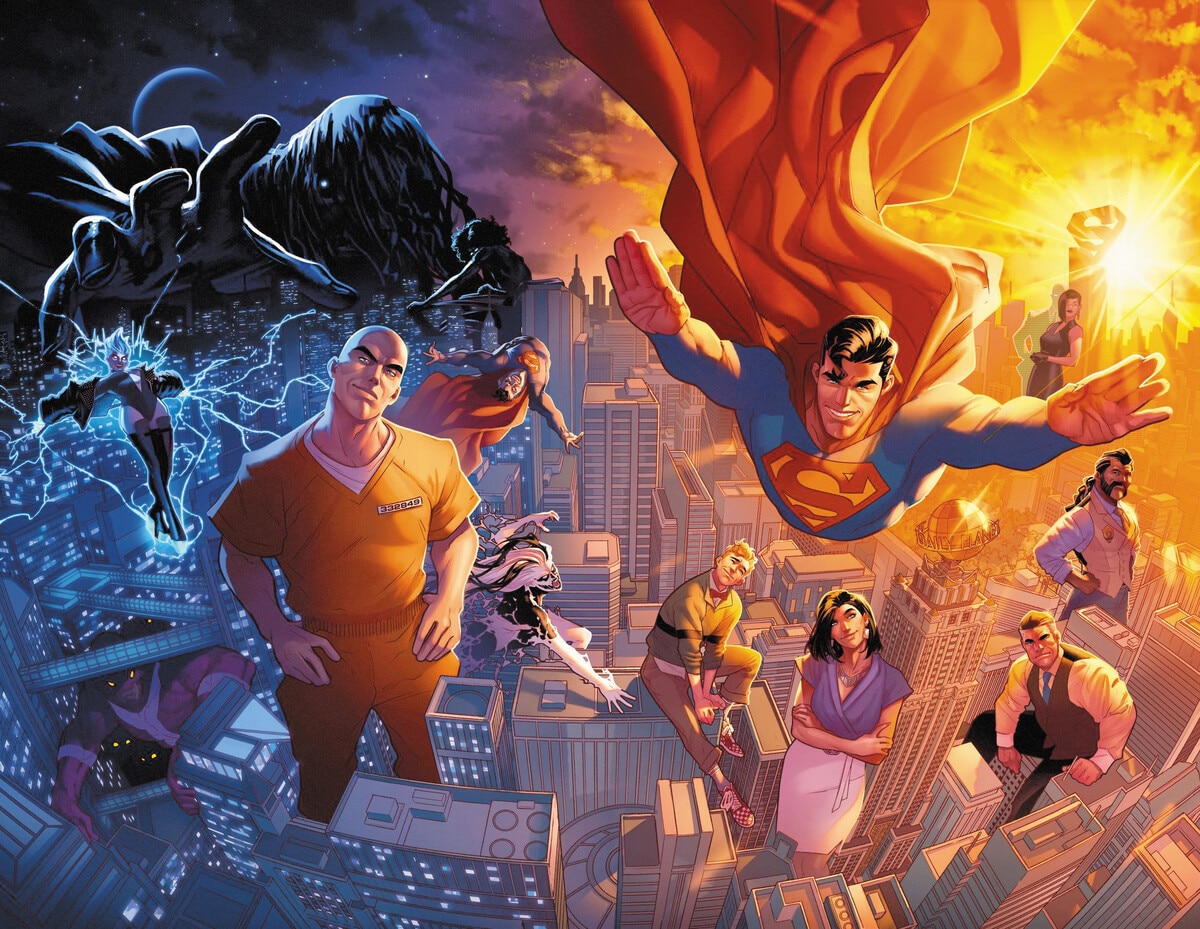 It was then announced that a brand-new Superman ongoing monthly series is launching in February 2023 from Dark Crisis on Infinite Earths writer Joshua Williamson and Naomi artist and co-creator Jamal Campbell. Superman has returned to Metropolis and his greatest enemy Lex Luthor is finally behind bars. The future of the Superman family has never been brighter! As Clark Kent settles back into his life, iconic and new enemies erupt from the shadows to strike down the Man of Steel!
"After the darkness of the last year in the DCU, there is no character better suited to lead DC into the light than Superman," said Joshua Williamson. "It's an understatement to say I'm honored to be writing DC's flagship series. I'm very excited to take Clark Kent on a fun, pulp style adventure in Metropolis against his greatest villains. We're also going to be introducing new concepts and new challenges for the Man of Steel and to be doing it with wonderful partners like Jamal Campbell and Nick Dragotta is a dream come true. Every page explodes with awesome energy. The Superman line that Tom, Phillip and I are putting together with DC is going to lead the way for an exciting 2023."
Lastly, it was announced that Superman: Son of Kal-El will end with issue #18, but fans of Jon Kent do not need to worry! Writer Tom Taylor and artist Clayton Henry will be telling new Jon Kent stories in Adventures of Superman: Jon Kent. Jon will finally get his chance to take on the man who is responsible for kidnapping and torturing him, Ultraman. The Superman of Earth-2, Val-Zod, will also play a major part in the 6-issue miniseries arriving in comic shops in March.
"I couldn't be more excited for Jon Kent to headline the iconic Adventures of Superman," said Tom Taylor. "It's a real testament to the fantastic response of fans to Jon as Superman. This series is going to be one of the most action-packed books I've ever written and Jon is going to be tested more than ever before. While we can tell you the Superman of Earth-2, Val-Zod, and Jon's nemesis, Ultraman, will be key characters in the early part of Adventures of Superman, what we're going to reveal at the end of issue #2 will have everyone talking and issue #3 launches us in a direction that no one will see coming."
(Adventures of Superman: Jon Kent Variant Cover by Clayton Henry)
Fans in attendance at today's Superman panel also received first looks at Superman: Space Age #3, available early 2023, from Mark Russell and a preview of Alex Segura's story in Superman: Kal-El Returns Special, hitting shelves on November 29. Everyone in attendance also received a copy of Superman: Warworld Apocalypse.
For the latest information on everything DC, visit the DC website at www.dc.com and follow @DCComics and @thedcnation on social media. The DC UNIVERSE INFINITE digital subscription service is your one-stop spot for a host of classic and memorable stories; for more information and to subscribe, check out the website at www.dcuniverseinfinite.com.