The New Superman Era Starts With Action Comics 1050
Lex Luthor Steals Something So Important to Clark it Changes the Entire Planet
Action Comics Monumental 1050th Issue Releasing on December 27
Featuring All Star Teams Of Phillip Kennedy Johnson & Mike Perkins, Tom Taylor & Clayton Henry and Joshua Williamson & Nick Dragotta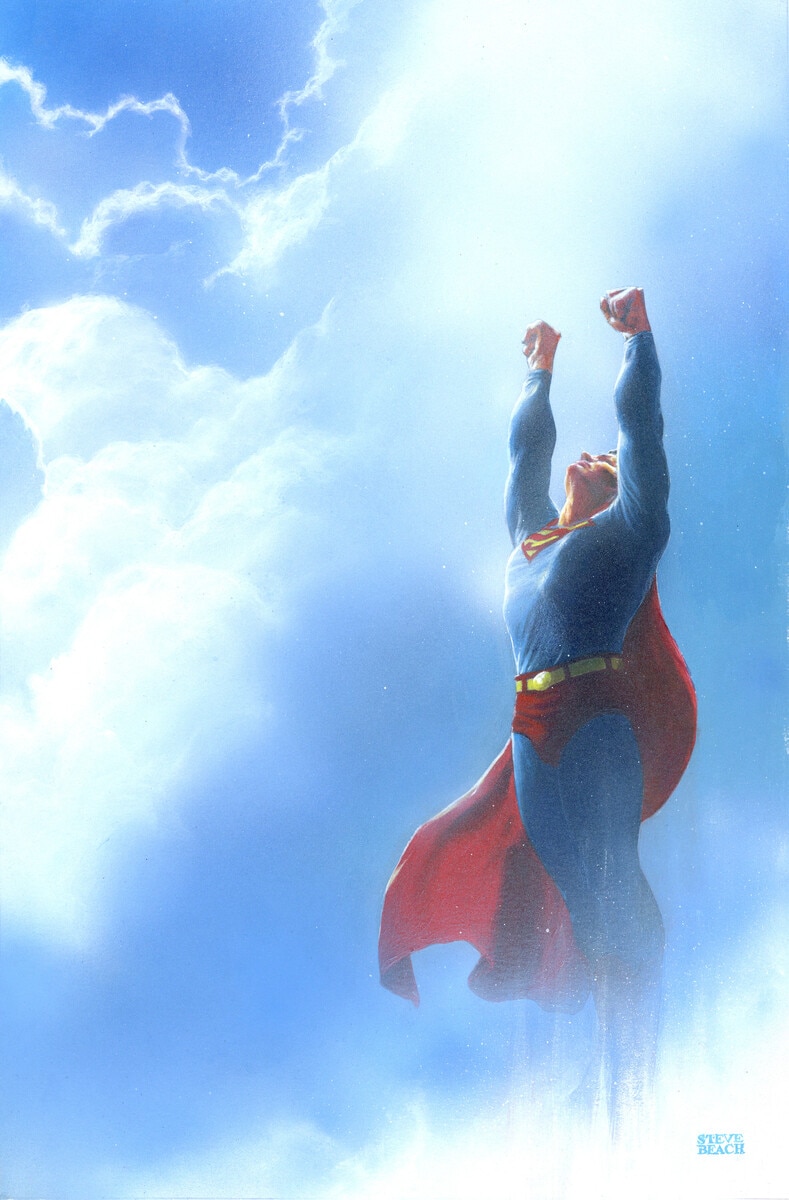 Clark and Jon Kent have taken on some of the DC Universe's biggest adversaries, Mongul, Henry Bendix and Pariah's Dark Army, all to prepare them for their biggest battle ever with Lex Luthor. In an oversized special issue, Action Comics #1050 features the creative talents of Phillip Kennedy Johnson & Mike Perkins, Tom Taylor & Clayton Henry and Joshua Williamson & Nick Dragotta. Arriving at local comic shops on December 27, Action Comics #1050 sets up a new era of Superman comics.
"Writing Action Comics for the past two years has been one of the most rewarding writing experiences I've ever had, and everything that's happened in that time—Future State, Superman: Son of Kal-El, The Warworld Saga, and Kal-El Returns—has all been building to Action Comics #1050," said Phillip Kennedy Johnson. "Clark Kent has returned to Earth stronger than ever, Jon has fully come into his own, and the Superfamily is poised to make Metropolis the true City of Tomorrow. It's no overstatement to say Action Comics #1050 is a NEW BEGINNING for Superman, and the era that's about to begin is as bright and fun and exciting as anything fans have ever seen at DC Comics."
"As a huge Superman fan, it's a great honor to be asked to write in the pages of Action Comics, and the Return of Kal-El has all been building to this moment," said Tom Taylor. "After this issue, Clark and Jon Kent's world will really be changed forever. And the shocking events of Action Comics #1050 are just the beginning. This issue will also tease the surprises, conflicts and the great threats to come for the Superman family."
Action Comics 1050 will feature over 25 variant covers from some of the biggest names in comics including Jim Lee, Alex Ross, Lee Weeks, Michael Allred and more. 
Action Comics #1050 will also feature ratio variants by Jonboy Meyes (1:25), Al Barrionuevo (1:50), Alexander Lozano (1:75), Steve Rude (1:100), Mchael Allred (1:250), Ariel Colon (1:500) and for the first time ever a 1:1050 by Jim Lee.
"Superman IS DC Comics and there is no greater honor than getting to write Clark Kent, Jon Kent, Lois Lane and Lex Luthor again," said Joshua Williamson. "Tom and Phillip have been kicking ass on the superline for the last two years and they have awesome plans for the future. It's a joy to be working with them to tie together some of the different plot threads in the DC Universe in this oversized special anniversary issue. I've been a fan of Nick Dragotta for years and collaborating with him on our Superman pages is a dream come true."
The Dark Crisis is over, and a new dawn shines on the DCU! In the wake of cataclysmic battles with Mongul, Henry Bendix, and Pariah's Dark Army, Kal-El is back on Earth and here to stay. And the people of our planet are ready to look up, up, and away into a brighter tomorrow. Well...most of the people. Clark Kent's reunion with Lois and his son, Jon Kent, proves fleeting when strikes the ultimate attack from Superman's greatest adversary: Lex Luthor. But this time something is different...Luthor has stolen something from Clark's life, something so important that it will change the very planet itself! If you think you've seen the biggest battle between Superman and Lex Luthor—think again! This clash will rock the course of their lives forever...and it's only the beginning. Two years' worth of Superman stories come to a head in this oversize anniversary issue with all-star talent that launches Superman and the DCU into an exciting new era!
Written by PHILLIP KENNEDY JOHNSON, TOM TAYLOR, and JOSHUA WILLIAMSON 
Art by MIKE PERKINS, CLAYTON HENRY, and NICK DRAGOTTA
Cover by STEVE BEACH
Variant covers by JIM LEE, ALEX ROSS, MEGAN HUANG, CRYSTAL KUNG, LEE WEEKS, JOHN GIANG, RAHZZAH, GABRIELE DELL'OTTO, MIKE PERKINS, RILEY ROSSMO, DAN PARENT, STEVE LIEBER, SIMONE DI MEO, PAMELA HOOGEBOOM, NATHAN SZERDY, and RAFAEL SARMENTO
1:25 variant cover by JONBOY MEYERS
1:50 variant cover by AL BARRIONUEVO
1:75 wraparound variant cover by ALEXANDER LOZANO
1:100 variant cover by STEVE RUDE
1:250 variant cover by MICHAEL ALLRED
1:500 variant cover by ARIEL COLÓN
1:1050 inks variant cover by JIM LEE
Foil variant cover by ALEX ROSS
Team trading card variant cover by VARIOUS
DC Holiday Card variant cover by JIM LEE, SCOTT WILLIAMS, and ALEX SINCLAIR
$5.99 US | 48 pages | Variant $6.99 US (card stock)
ON SALE 12/27/22
Fans can get caught up on Action Comics, Superman-Son of Kal-El and Dark Crisis on Infinite Earths on DC UNIVERSE INFINITE digital subscription service.
For the latest information on everything DC, visit the DC website at www.dc.com and follow @DCComics and @thedcnation on social media. The DC UNIVERSE INFINITE digital subscription service is your one-stop spot for a host of classic and memorable stories; for more information and to subscribe, check out the website at www.dcuniverseinfinite.com.