"Wonder Twins powers activate! Form of…a new live-action movie!"
Since their debut on The All-New Super Friends Hour in 1977, Zan and Jayna, the extraterrestrial shapeshifters known as the Wonder Twins, have stood proudly in the shadow of the Justice League. But they're about to get their moment in the spotlight. As announced today in The Hollywood Reporter, a live-action Wonder Twins movie is now in development for HBO Max. Warner Bros. has tapped Adam Sztykiel to write and direct the film, who wrote the screenplay for the upcoming Black Adam. Marty Bowen and Wyck Godfrey will produce the movie under their Temple Hill banner, which has a successful track record of producing films aimed at young adult audiences, including the Twilight and Maze Runner sagas. The film, which will be a part of the DCEU, is titled, simply, Wonder Twins.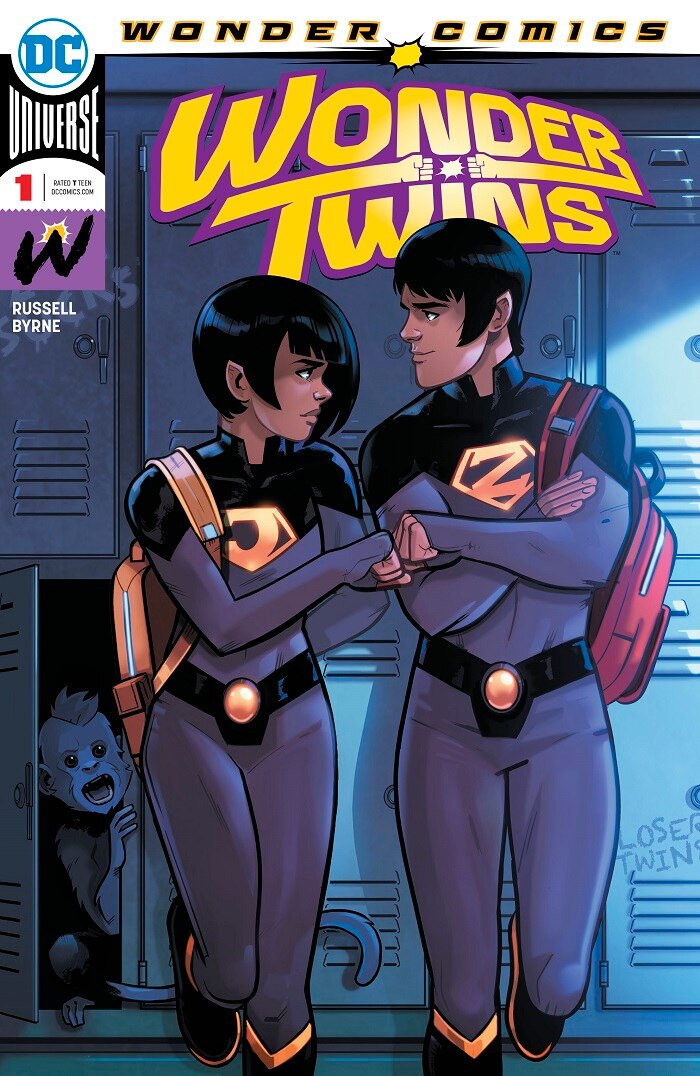 The Wonder Twins, who traditionally also have a space-monkey sidekick known as Gleek, were once looked at with eyerolls by DC fans as a silly addition to the DC Universe before ultimately being embraced as part of the DCU's younger generation of superheroes. The two aliens currently serve as interns at the Hall of Justice, appearing frequently in comic titles like Justice League and recently starred in their own critically acclaimed limited series by Mark Russell and Stephen Byrne. They're shapeshifters, but within limits—Jayna can take the form of any animal, while Zan can transfuse himself into the various forms of water.
The movie's storyline is unknown at this point, but as an HBO Max original, it'll follow the other original DC movies coming to the service, including Batgirl (which is currently in production). While Wonder Twins will be the most substantial live-action project to feature Zan and Jayna, it technically won't be their live-action debut. The Twins appeared in an episode of Smallville during the show's final season, and also had something of a cameo on The CW's The Flash. In addition, Gleek made a quick appearance during the "Crisis on Infinite Earths" crossover event.
We'll share more info on this new DC movie once we have it, but for now, let us know what you think! You ready to see the Twins brought to life? What would you like to see them transform into? Let us know all your thoughts right now in the DC Community!