Are you feeling whelmed yet? Young Justice is back for a thrilling fourth season, and we're already obsessed. We were all pleasantly surprised when the first two episodes of Young Justice: Phantoms dropped on HBO Max the same day as DC FanDome. Since then, we've been treated to two more episodes, with new chapters debuting every Thursday. Still, mysteries about the season abound, so we were thrilled when showrunners Greg Weisman and Brandon Vietti agreed to answer sixteen questions (it's a Young Justice thing) about the start of Phantoms and THAT moment from the end of episode four.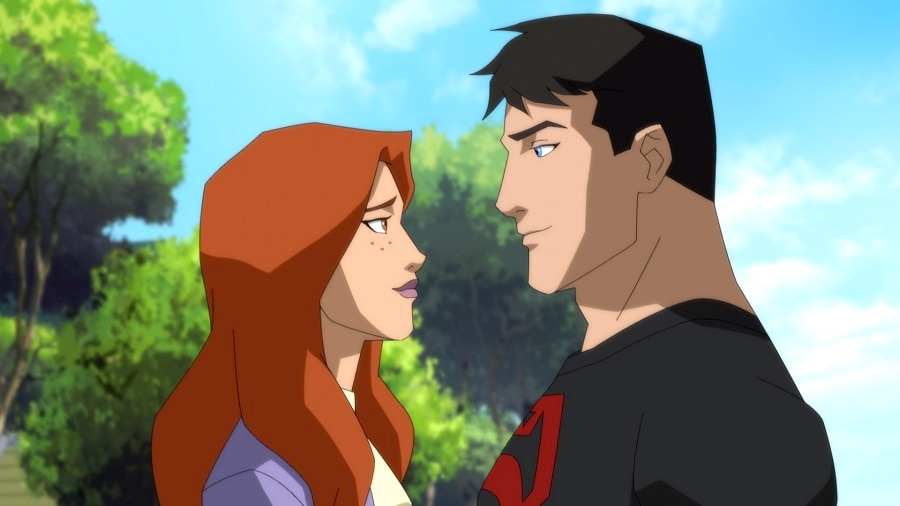 #1) Before we get into the new season, I'd love to rewind for a second and address the ending of Young Justice: Outsiders. For a little while, it looked like Tara Markov would betray her teammates like her comic book counterpart did, but you pulled a surprise swerve during the season finale. Can you talk about plotting that story?
Greg: We felt that the Judas Contract had been done authentically multiple times in animation, and we wanted to provide a twist that would suit our version of the character and highlight the abuse Tara Markov had suffered, while showing the possibility of Terra's redemption instead of her death.
Brandon: We hoped Tara's traditional story that fans know and expect would serve as a misdirect for the ironic, be-careful-what-you-wish-for ending to Brion's story in season three. In effect, we were going for a double twist ending that would cap our season-wide storyline about meta-kids caught in the crossfire of Earth's genetic arms race.
#2) When Young Justice was renewed for a fourth season, it was originally intended to premiere on the DC Universe streaming service. During production, DC Universe evolved into DC UNIVERSE INFINITE, and Young Justice was moved to HBO Max. Did that change have any effect on the direction of the season?
Greg: It really didn't. HBO Max—like DC Entertainment itself—have been great partners for us. They knew we knew our show and our audience and left us alone to do what we do best. (For better or for worse.)
Brandon: If anything, the new partnership kinda supercharged us creatively. When we pitched an entirely new way to structure our stories that would be unique for Young Justice and HBO Max, they not only supported our goals but met us with ideas to compliment the roll out throughout the season. We're producing lots of new artwork, and there will be additional content available through social media that I hope will entice new audiences to come onboard and give our existing fans more to talk about.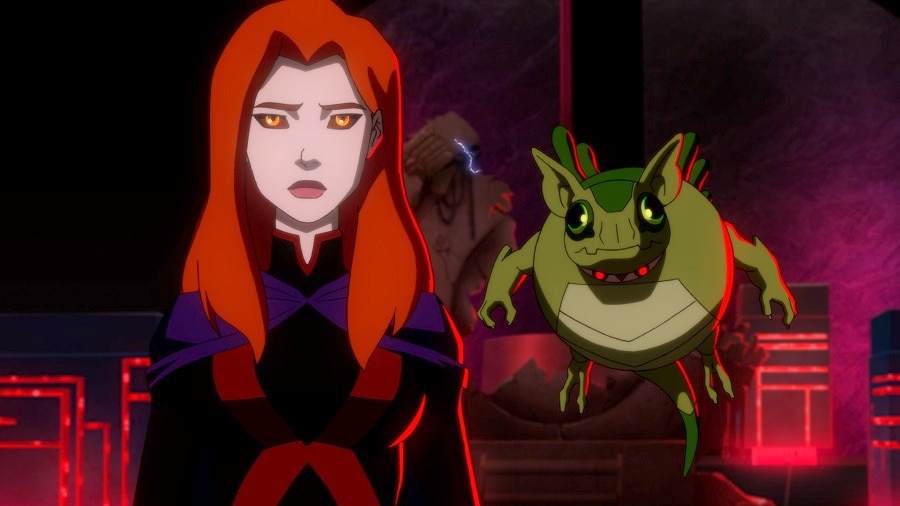 #3) In addition to the HBO Max move, your production also had to deal with the COVID-19 pandemic. How did you adapt? 
Greg: It could be challenging. But our transition was relatively seamless. We lost some time figuring out a new method of recording our actors, but we caught up.
Brandon: Without the soundproof booths at recording studios, many of our actors recorded from home in the best soundproof environments they could find or create. Through video chats, where we provide acting notes, we saw many, many actors in closets!
Greg: Breaking our last few stories without the benefit of my office's immense floor-to-ceiling bulletin board also required a learning curve, but we managed.
Brandon: The video chat meetings proved efficient for getting art done, but we really missed interacting with our crew in person. Thanks to their dedication to the show, from both our WB team in LA and our animators at Studio Mir in Korea, everyone pushed through all those COVID/work-from-home challenges to bring their A game, and Young Justice has never looked better!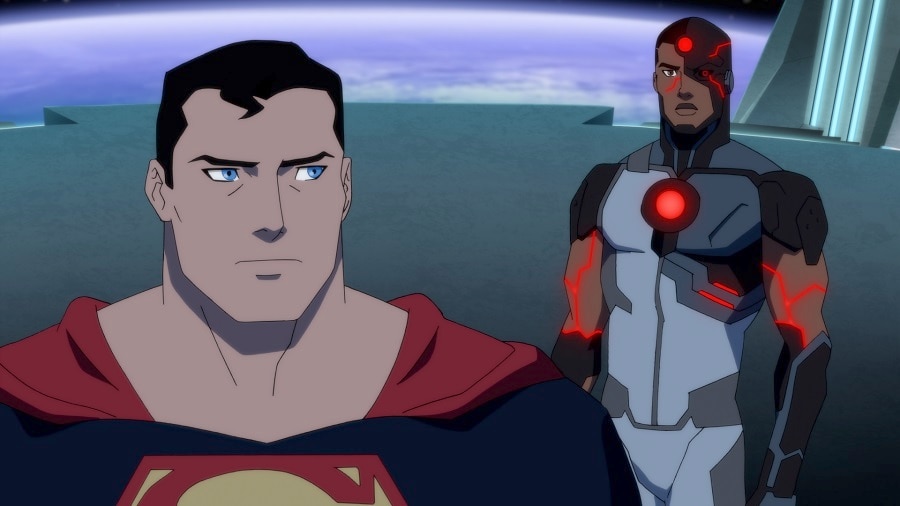 #4) What are some of the lessons you learned from producing Young Justice: Outsiders, and how did you take those into Young Justice: Phantoms?
Greg: The world of producing animation internationally has changed with the increase in production. Getting the best work from overseas studios required us to rethink a bit how we delivered content and how to be better partners.
Brandon: There's a pretty competitive market to find great artists locally as well because of the current animation boom. So, knowing that whatever we write must be drawn, we strive to balance the complex stories we're known for against the goal of giving our artists the room they need to do their best work without overworking them. As each new story is produced, we're constantly pivoting and adjusting as we strive to hit that goal. From season to season, learning how to do this never stops, but hopefully we get better at it each time. 
#5) This season has a new opening theme sequence that the fans absolutely love. Can you walk us through how you put it together?
Greg: There was a desire to get back to our core characters, the season one team, in essence. So, we asked our Model Supervisor, Dou Hong, to draw our leads while our Art Director of Motion Graphics, Matt Girardi, and his team put together some slick visuals to accompany Dou's art.
Brandon: Back in season one, we asked our composers, the Dynamic Music Partners, to score the theme with synth elements to reflect our young heroes. Symphonic instruments were reserved for older heroes in the Justice League. So, music was used to reflect generational differences. But our young heroes have aged and by season four we wanted the music to reflect that. So, you'll notice the original synth music is still there, but now accompanied with symphonic instruments. The result is powerful!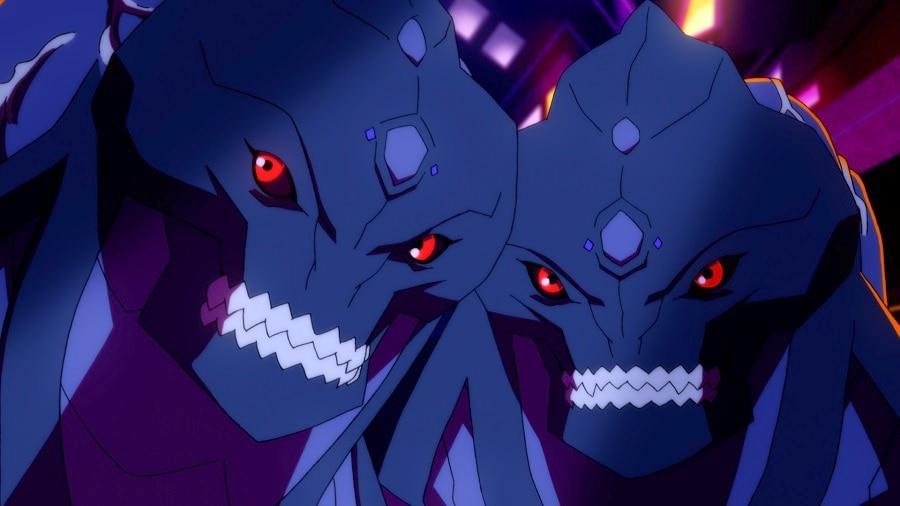 #6) Like previous seasons, this one begins with a time skip. How did you guys settle on one year versus more or less? 
Greg: Conner and M'gann weren't going to be engaged forever.
Brandon: One year was a natural progression following the events of season three and the stories we wanted to tell next.
#7) I can't believe I'm asking about hair, but here we are. Why did M'gann chose to grow her hair again after spending the previous season bald?
Greg: I think she realized that she didn't need to be bald to honor her A'ashenn heritage, and she felt more at home in her own skin with hair. The length was more of a style choice, in light of her upcoming nuptials.
Brandon: Yeah. What he said.
#8) Mars has previously been seen in the Young Justice companion comics. Why bring Mars into the show proper at this point in the series?
Greg: We'd been laying the groundwork for some time—in the comics, which showed a less than accurate version of M'gann's origin, in hints we've dropped along the way, in introducing M'gann's brother M'comm, etc. Then, with the wedding, it felt like the time was right.
Brandon: We were excited to kick off season four with Mars because it's just so different than anything we've done before and we like to shake things up. From the striking background designs from art director Brian A. Johnson and his team, to the various new methods of telepathic communication, Mars literally shows you things you've never seen before while still being grounded in signature themes that have been integral to our series all along.
#9) Spinning off of that last question, one of the biggest differences between Earth-16 and more traditional takes on the DC Universe is the very present and active Martian society. What was behind that decision?
Greg: Way back when, while developing the first season, we decided that Krypton should be unique in its destruction. Having every alien come from a dead world brought us nothing new. But having M'arzz be a living, thriving—if troubled—society was bound to bring us stories.
Brandon: If that society was extinct there would be far less dramatic weight hanging over M'gann. And we needed that weight to craft a truly unique coming-of-age story for her.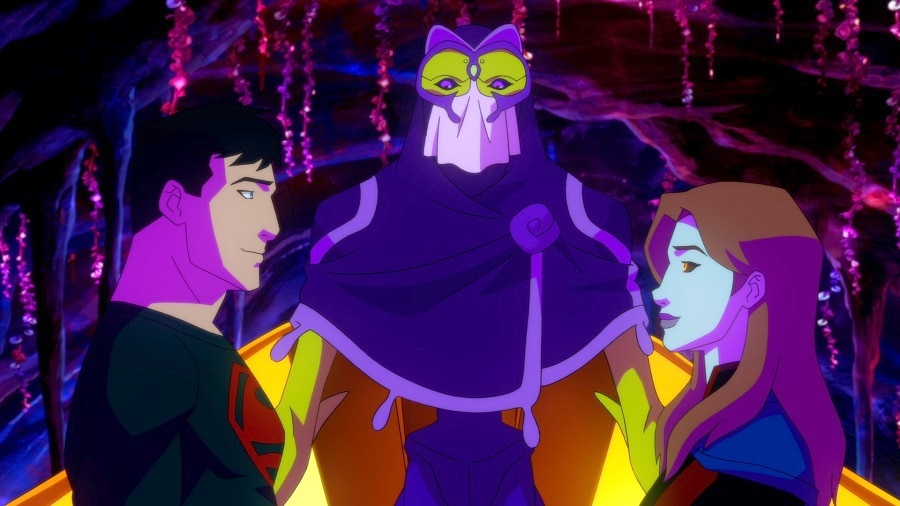 #10) The Mars arc serves as a sendoff for Bio-Ship, who has been with us since the third episode. How did you decide it was time to end her story?
Greg: No one said her story is over. She's just decided not to return to Earth. But the "idea" of mortality is always important to keep in the mind of viewers. Time is passing. No one lives forever.
Brandon: And, because the title of the show is YOUNG Justice, we always like to find a way to bring in new generations. Bio-Ship's offspring, Baby, helped us carry that idea forward in a new and unexpected way while also further defining Bio-Ship's character and biology.
#11) Last season, you explored Gar's mental health with the episode "Nightmare Monkeys," and this season revisited the theme during the episode "Volatile." Can you talk about dealing with mental health in a superhero show, and why Gar was the character you chose to tackle that topic? 
Greg: I was on a convention panel once, and an Iraqi vet talked about his post-traumatic stress and wished that his favorite shows dealt with this topic more. I felt like a cloud was lifting. Of course, Young Justice should deal with these issues. And given his history, Beast Boy seemed like the character to focus on.
Brandon: We never wanted Young Justice to feel like a cartoon where bad things happen, but problems are solved in thirty minutes and forgotten by the next episode. High stakes superhero lifestyles must have an impact on mental health at some point. So, we wrote therapy scenes into our series as early as season one in order to add realistic consequences to dramatic events. But again, writing is a learning process and we eventually realized we needed help from professionals to make sure we depicted mental health issues properly. Dr. Janina Scarlett has been huge source of guidance and inspiration on that front.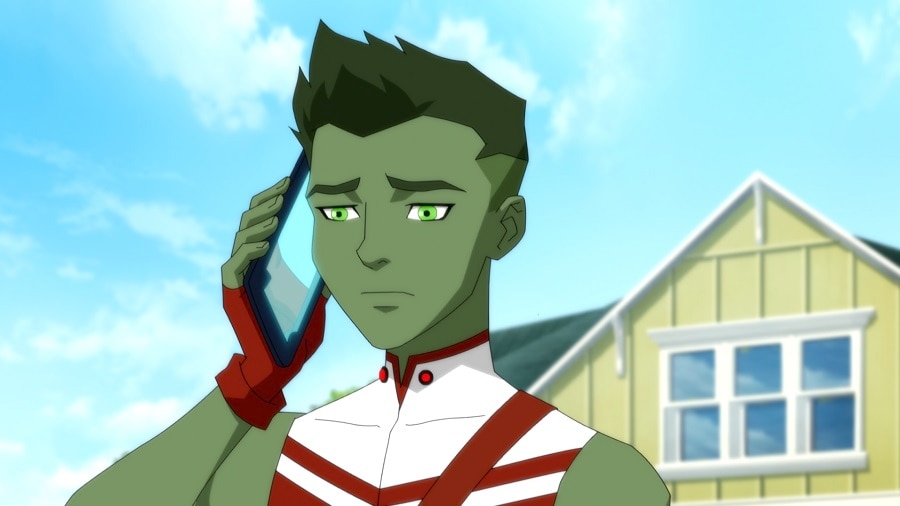 #12) Young Justice has always been great at Easter eggs. Seemingly random background characters turn out to be obscure DC players like Bash Bashford. Are there any hidden gems during these first four episodes that fans have missed?
Greg: Every named Martian is a character from the comics—with an Earth-16 twist. Plus, you know, we name dropped Detective Chimp.
Brandon: You never know who will pop up in the show. Or in the credits. Or AFTER the credits.  
#13) You previously mentioned working with the Muslim Public Affairs Council to develop Halo's storyline for this season. Without giving away any spoilers, I'd love to hear more about that. 
Greg: They were great partners, but it's tough to go into detail without spoiling things.
Brandon: I can't think of any other character that has helped me grow as a person more than we could grow them as a character. As writers, our job is to imagine or research details that will breathe life into characters. With Halo, we quickly learned that imagination and research weren't enough. We needed experts. We needed MPAC to help us with the nuances of authenticity that we could never find on our own as we plotted Halo's next chapter.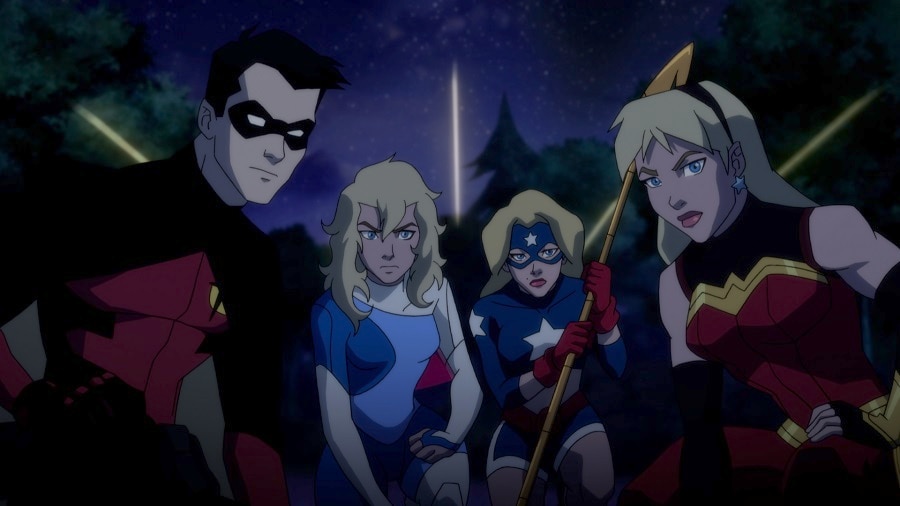 #14) The new end credits sequences have quickly become fan favorites. Where did that idea come from, and how do you choose who to focus on?
Greg: We're simply trying to maximize the entertainment value of the show in every way possible. Last season, fans seemed to like our lullaby segments, but this season we thought we could do that one better by showing additional peeks into the lives of our characters.
Brandon: We would feel out what credit scene worked best for each story. Sometimes we needed an extra piece that would comment on the episode you just watched. Sometimes we wanted to plant a seed that would pay off several episodes down the road. They're all relevant to the season. No time is wasted. 
#15) Young Justice is known for having one of the most engaged fandoms for a DC Universe animated series. How has the fandom shaped the continued development of the series?
Greg: Our fans keep us on our toes. We're constantly trying to up our game while staying true to our characters. We try never to rest on our so-called laurels.
Brandon: It's true. The fans are a huge source of inspiration and are always in the writers room in spirit as we discuss their feedback while spinning their next dreams and nightmares.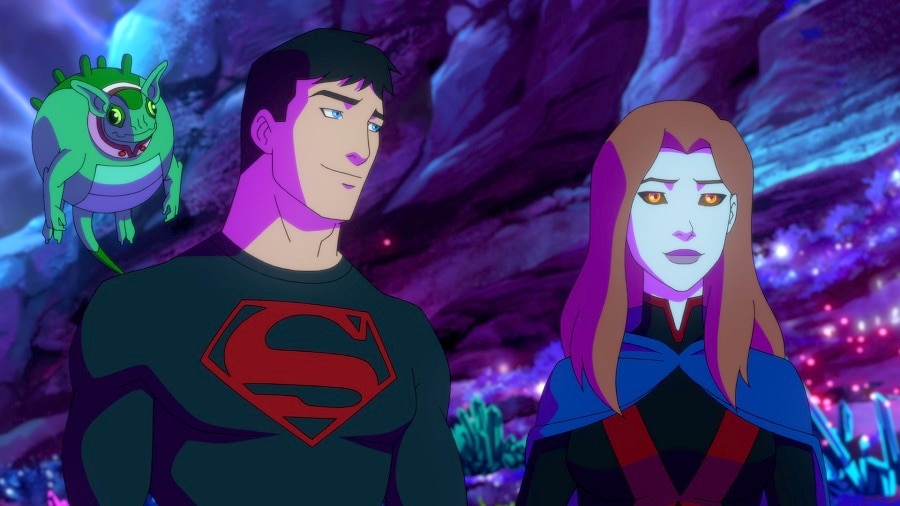 #16) Without giving away any spoilers for what's coming next, that episode four ending was a punch in the gut! Any words of comfort for the shocked fans?
Greg: We're cruel masters.
Brandon: As I said, we spin dreams and nightmares. And the season has only just begun.

Catch new episodes of Young Justice: Phantoms every Thursday on HBO Max. Looking for the latest news from Earth-16? Check out our official Young Justice series page!
Not yet an HBO Max subscriber? Sign up today to enjoy the best of DC movies and TV.