The DC Universe is celebrating Pride Month for all thirty days of June, and hopefully by now you've gotten a copy of our landmark DC Pride special into your hot little hands. For the uninitiated, this special is a collection of unabashedly queer stories starring LGBTQIA+ characters from across the DC Universe, all by a host of queer talent using these characters to tell stories of love, identity and representation for marginalized people who deserve to be seen and celebrated.
In picking up DC Pride, you might be catching up with some of your favorite queer DC heroes—or maybe you're getting to know some of them for the first time. Either way, once you're finished, we're sure you'll like to explore a favorite featured character or two, especially in a queer context. Let this article be your guide, then, as a brief introduction to the stars of DC Pride and where to find their further adventures of romance and self-discovery.
 
Kate Kane, Batwoman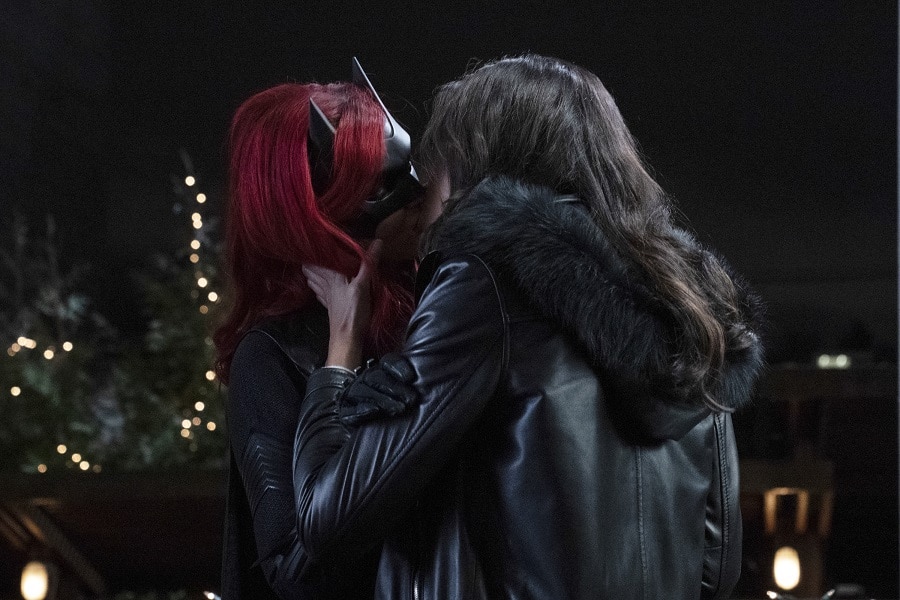 There's a good reason Kate Kane is featured front and center on the cover of DC Pride. As the star of season one of The CW's Batwoman, there isn't a bigger star at the moment among DC's LGBTQIA+ cast. And while Season 2 has focused on a different Batwoman, Kate's recently returned to the series, now played by Krypton's Wallis Day. But what will she make of Ryan Wilder, the woman who's taken on the red-tinged cowl? You can watch Batwoman on The CW and HBO Max to find out.
In the comics, Batwoman first appeared as a former flame of Gotham cop turned superhero Renee Montoya in the 2006 52 maxi-series, but we got to know her best when she took over Detective Comics in Batwoman: Elegy. Fans of the CW series will definitely want to check out Kate's 2017 series as well, which features lost loves and heavy ties to the events of the show. Most recently, Batwoman appeared in the digital first Truth & Justice #13-14, where Kate takes a long-needed vacation from Gotham.
 
Harley Quinn and Poison Ivy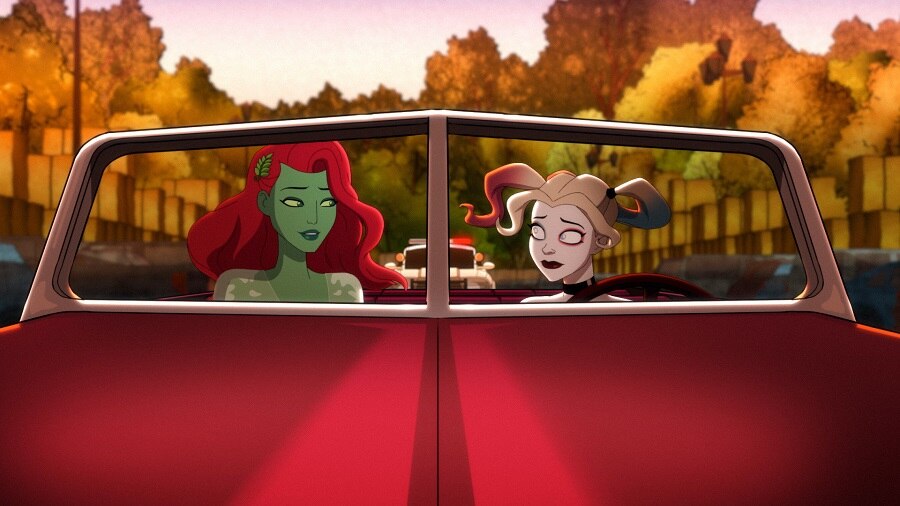 Harley and Ivy's relationship has been fraught, subtext-laden and definition-defiant since they first appeared together in the Batman: The Animated Series episode "Harley & Ivy"—and the nebulous nature of their love for each other is exactly the subject of their DC Pride story. But until now, the most definitive take on the relationship between this Thelma and Louise of the Gotham set could be found in HBO Max's hilarious and surprisingly heartfelt Harley Quinn animated series, where their connection arguably lies at the center of the story.
And if Harley's story in Batman: Urban Legends #1 is any indication, Harley and Ivy's romance is going to be a big part of each of their stories going forward. You won't want to miss it as their relationship unfolds in the ongoing Batman and Harley Quinn titles! And for a fresh perspective on Poison Ivy's own identity, check out the original graphic novel Poison Ivy: Thorns on sale now.
 
Midnighter, Extraño and John Constantine

Midnighter and Apollo were created for WildStorm Comics to answer a very particular thought experiment: What if the World's Finest weren't just "best friends"? In DC Pride, Midnighter teams up with the wizard Extraño, DC's first openly gay superhero, as the mage himself recounts the affair to DC's premiere disaster bisexual John Constantine. Written by Steve Orlando, Extraño received an image overhaul the last time he wrote Midnighter as well—in 2015's Midnighter & Apollo, where this Batman of the WildStorm crew literally goes to Hell and back to save his boyfriend. The Apollo/Midnighter power couple can also be found working alongside the Man of Steel in Superman and The Authority, starting this July.
As for Constantine, you can catch him bumming about with the time-tossed lovable losers of DC's Legends of Tomorrow on The CW and in the back pages of Justice League with the Justice League Dark. Also, did you know the entire 300-issue run of Hellblazer is available on DC Universe Infinite? That's a LOT of chaos magic.
 
Jess Chambers, The Flash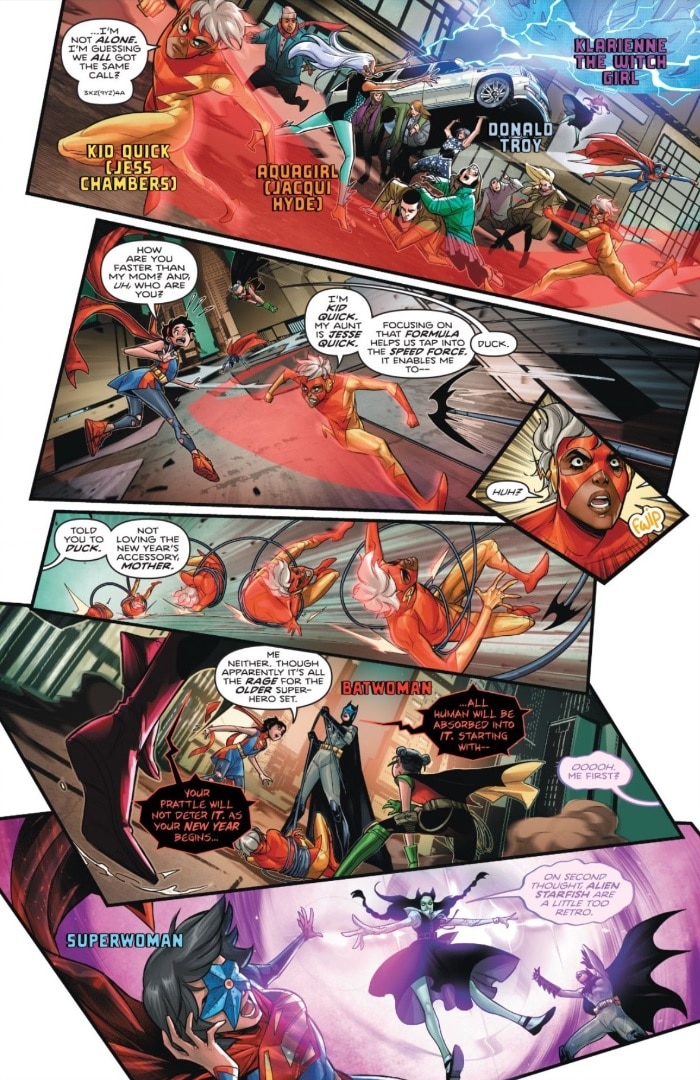 Jess Chambers is one of the newest queer heroes of the DC Universe—or, should we say, multiverse. Jess, who first appeared in DC's Very Merry Multiverse, hails from Earth-11, a universe much like our own, but where every resident has a different gender identity than the one we're familiar with. In Future State: Justice League, Jess Chambers is the requisite speedster of the main Justice League roster, having migrated to the central DC Universe for reasons still unexplored. This new superstar is still ripe for a larger debut, but I'll bet they're headed for the current Flash comic series sooner than you'd think…and considering The CW's The Flash's ongoing mission to weave every speedster from the comics into its narrative, it may not be long before Jess has their moment on television as well.
 
Green Lantern, Alan Scott and Obsidian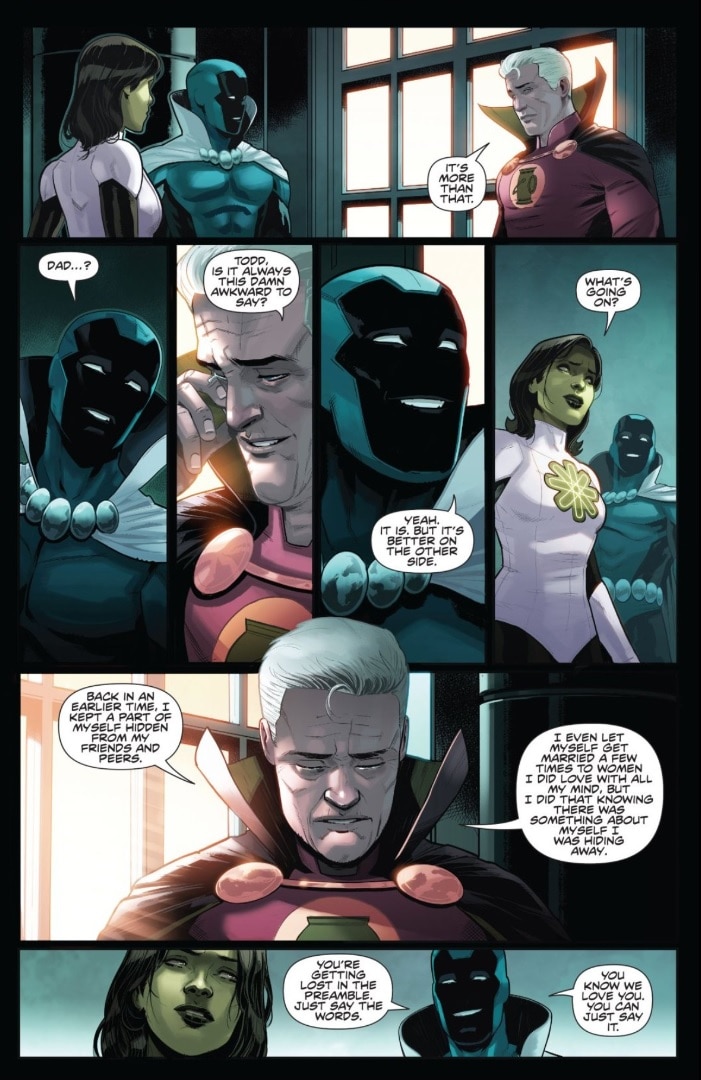 All superheroes must struggle with the nature of their self-identity. Few, however, have had as difficult a journey as Todd Rice, estranged son of the Golden Age Green Lantern. Still a young man, Rice has had to cope with his father's monumental legacy, horrific trauma from abuse by his foster parents and severe mental illness. With all that on his plate, not to mention the co-founding of JSA legacy team Infinity Inc, it's no wonder that Obsidian didn't even have the time to explore his own sexual identity until his active retirement, as seen in Marc Andreyko's Manhunter. But Rice would eventually learn he wasn't the only gay man in his family.
In the New 52, Alan Scott was rewritten as a gay man, and a central figure to the Earth-2 line of comics set just next door to mainstream continuity. Alan Scott and his family have only recently been reintegrated into Prime Earth, and his story as an openly gay elder statesman of the superhero community and father of two is just now being told. Alan and Todd's story in DC Pride is just the latest chapter of this reckoning with Scott's "secret identity," and we encourage you to learn more about Alan and his family in last year's Green Lantern 80th Anniversary 100-Page Super Spectacular, Infinite Frontier #0 and the forthcoming Infinite Frontier event just over the horizon.
 
Jackson Hyde, Aqualad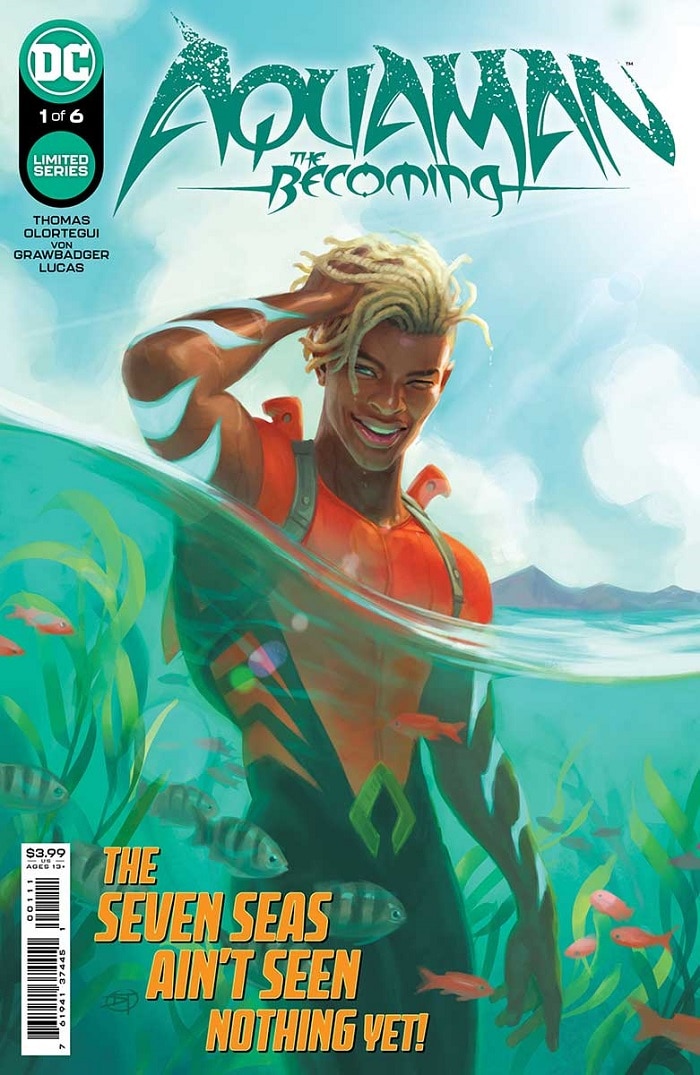 Like many characters on this list, Jackson Hyde's queerness wasn't explored until some years after his introduction. Originally created in 2010 for the Young Justice TV series as the half-Atlantean Kaldur'ahm, Jackson Hyde in the comics instead grew up on land and wouldn't explore his sexuality until his membership in the 2016 Teen Titans. Jackson's animated counterpart followed suit in Season 3 of Young Justice, with a new boyfriend by his side. For last year's Pride Month, Jackson's queer identity was the focal point of an original graphic novel, You Brought Me the Ocean. If you're looking for some in-continuity adventures, however, Jackson is featured prominently in the most recent run of Aquaman, written by Kelly Sue DeConnick and drawn largely by Robson Rocha, and will take on a starring role in the just-announced miniseries, Aquaman: The Becoming.
 
Dreamer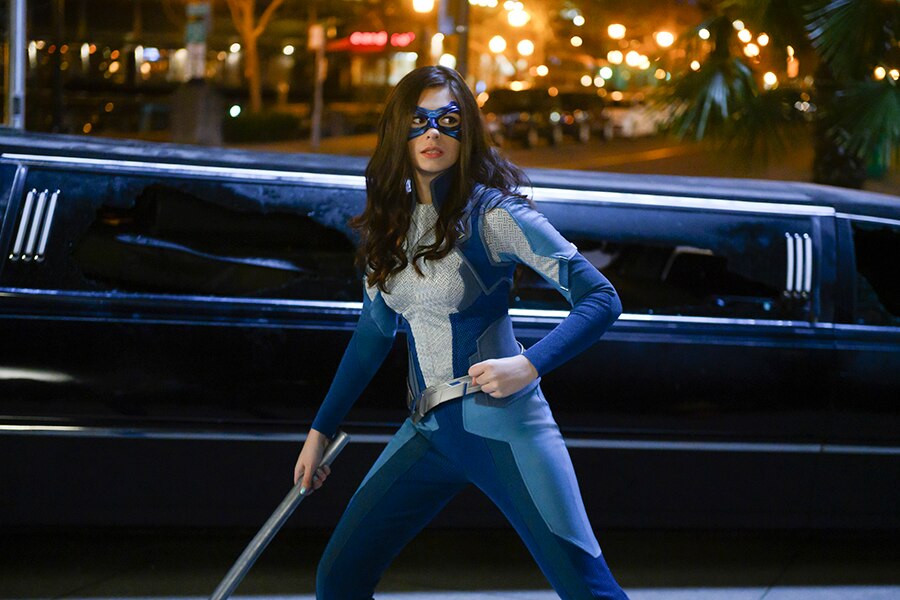 Second only to Jess Chambers, trans superhero Dreamer is one of the newest stars in DC Pride. This modern-day ancestor to future Legion of Super-Heroes member Dream Girl is currently exclusive to the continuity of The CW's Supergirl. DC Pride marks Nia Nal's comic book debut, co-written by Nia's own actress Nicole Maines. 
Renee Montoya, The Question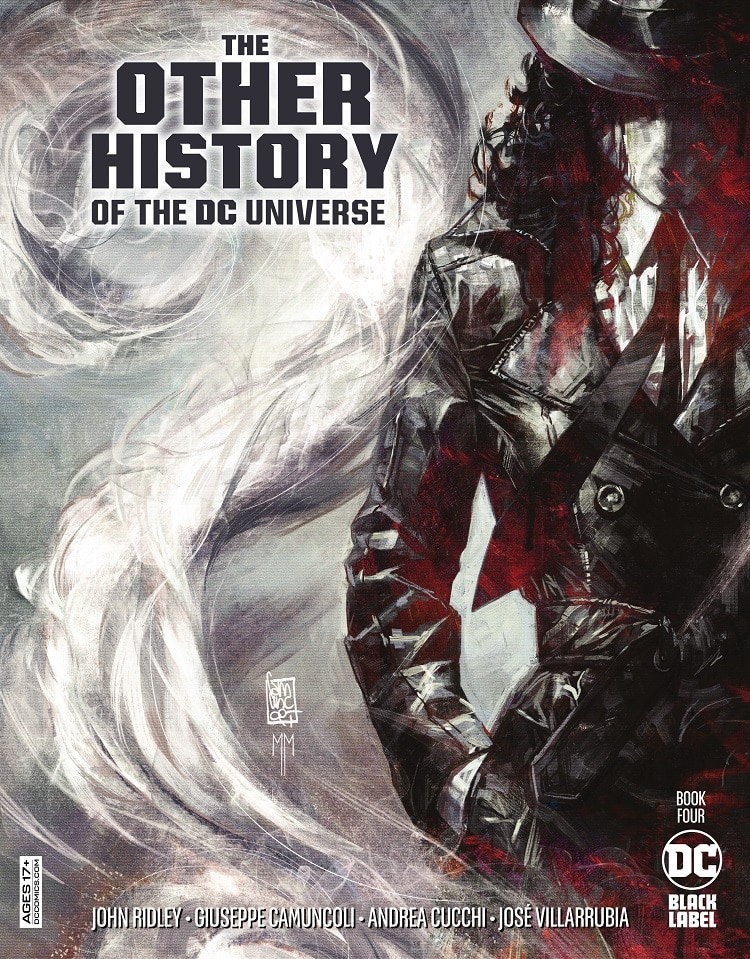 Ladies, gentlemen and nonbinary individuals, may I have the honor to present: Her. Renee Montoya is definitively The Boss. Her own story of queer identity, Gotham Central: Half a Life, was recognized with awards across the industry, she succeeded the absolute coolest superhero in comics in 52, flirted mercilessly with Superman's wife in Lois Lane, spent a whole lot of that intervening time hooking up with Batwoman, and looks damn fine in a suit and fedora.
For the uninitiated, Renee Montoya's entire life story has been conveniently collected for you in the recently released The Other History of the DC Universe #4, by John Ridley and Giuseppe Camuncoli. She's currently kicking around the Batman books as the new Commissioner of the GCPD, but I'm personally hoping it's a matter of time before she puts the mask back on and gets into some good trouble with friend and mentor Victor Sage. After all, one good Question warrants another.
 
Pied Piper

Hartley Rathaway wasn't the first openly gay supervillain in DC history—no, that distinction goes to Monsieur Mallah and the Brain, enemies of the Doom Patrol—but he was the first of many to embrace his identity as he pursued a more heroic streak. Inspired as many Central Citizens were by the death of Barry Allen, the Pied Piper resolved to live in his truth and find a new path forward, even confiding in the new Flash, Wally West. Through the New 52 Flash series and beyond, Hartley's reform has gone so far as to drive him towards a relationship with the Central City Police Department's Captain Singh. Most recently, in DCeased: Hope at World's End, Harley demonstrates a love and commitment which effectively saves the world. (Or, a big part of it, anyway.)
So now, you've got plenty of reading material to explore all through Pride Month! There are plenty of options for you beyond DC Pride and these characters represent just a sampling of DC's many diverse stars. A couple more great places to get started: the brand new Crush & Lobo ongoing series, and our very own DC Community, where you can find many active book clubs celebrating Pride in their own way. So get reading!

DC Pride, an 80-page anthology featuring many of the popular LGBTQIA+ heroes of the DC Universe, is now available in print and as a digital download.