DC fans finally have a date with Darkseid.
HBO Max announced this morning that Zack Snyder's Justice League, the highly anticipated Max Original that will restore director Zack Snyder's original vision for 2017's Justice League, will be debuting on the service on March 18, 2021. That's less than two months away, in case anyone's having trouble counting. (Hey, it's Friday. We can't blame you.)
Along with the premiere date, the official Zack Snyder's Justice League Twitter account also debuted three brand new teaser posters, giving us a fun black and white reminder that the movie's on its way.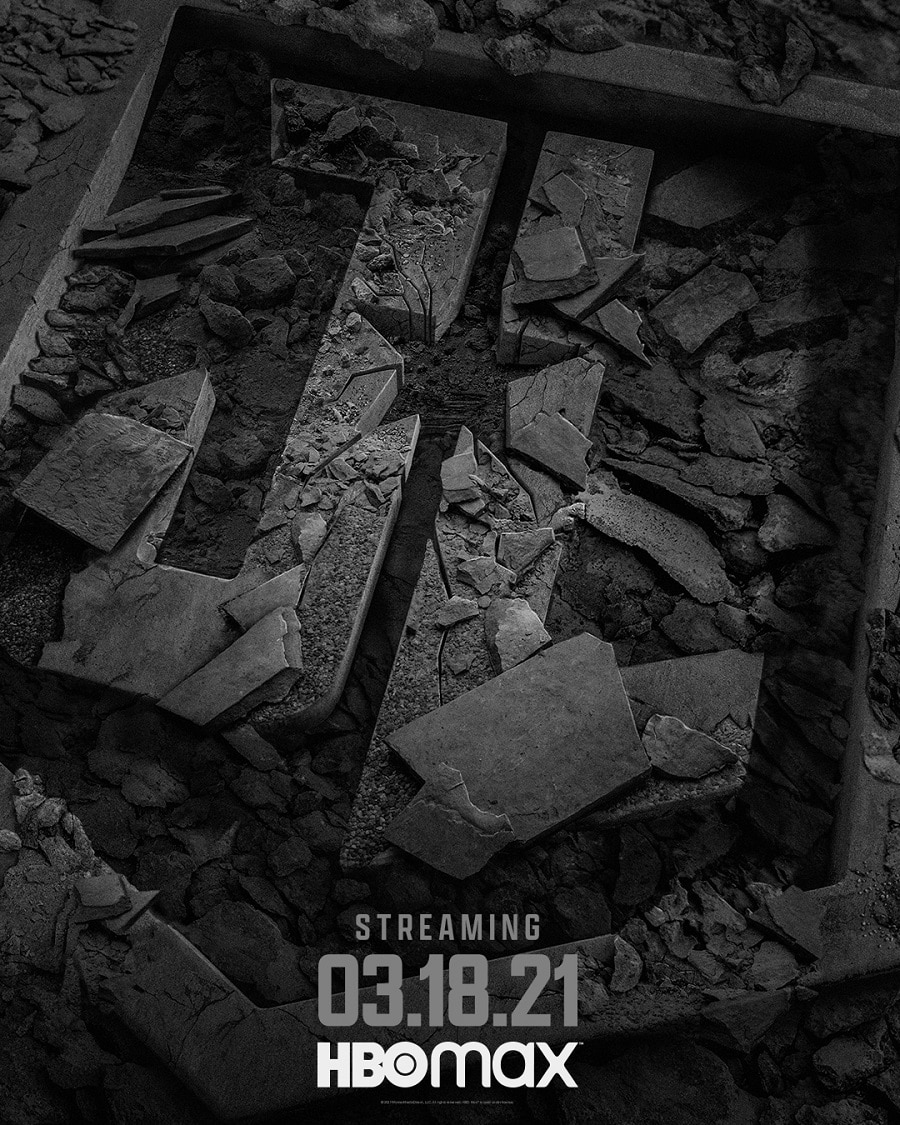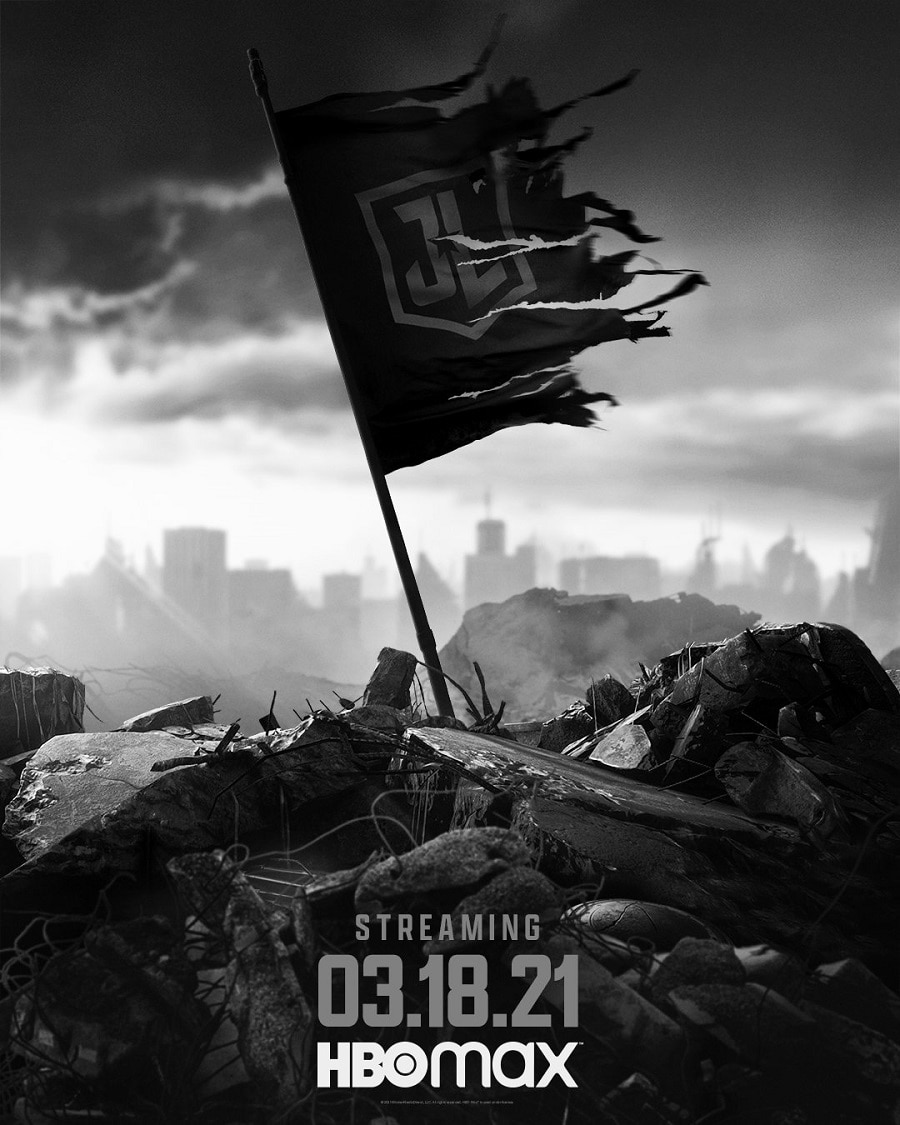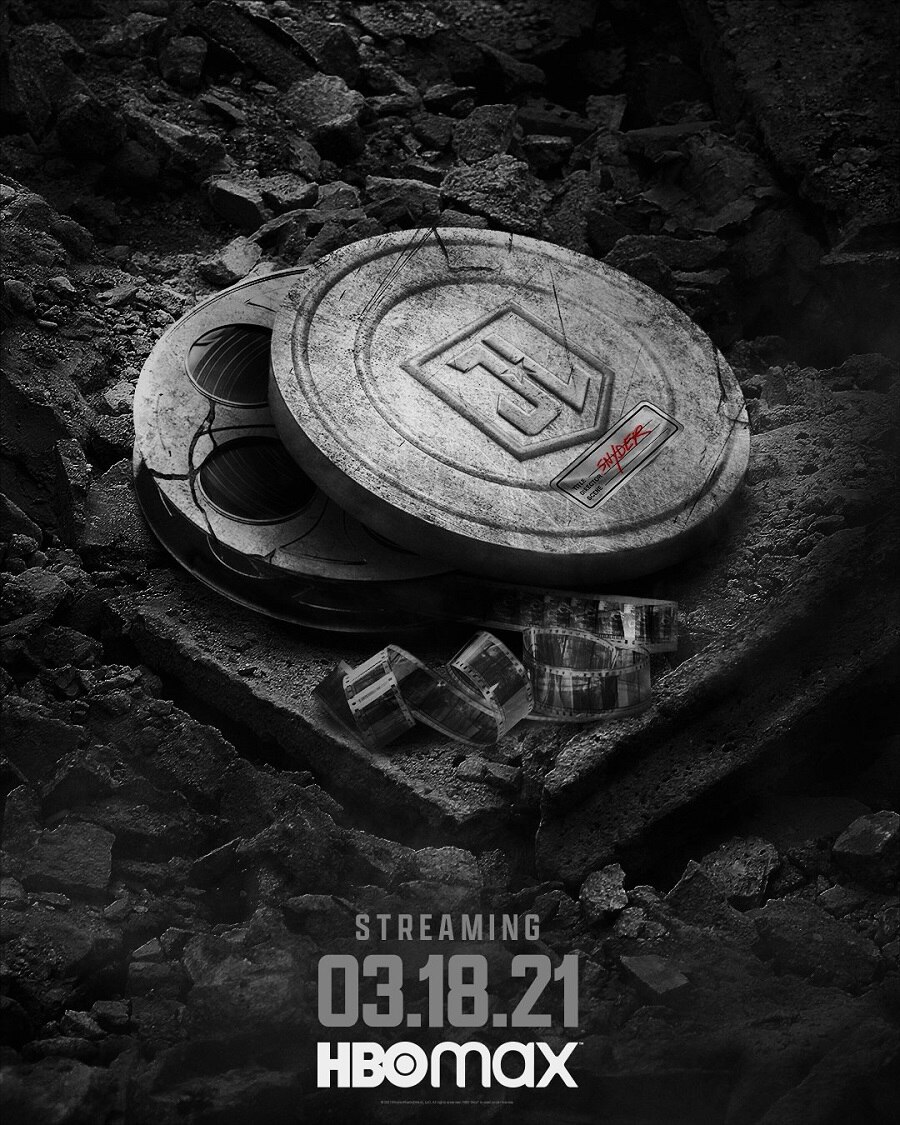 Long demanded by a passionate online community of DC and Snyder fans, Zack Snyder's Justice League will arrive accompanied by plenty to support the film, including a soundtrack released by WaterTower Music that will highlight Junkie XL's new score for the film, a curated collection including exclusive tees from the movie in the new DC Shop, and a unique, first-of-its-kind at-home dining experience available in both the USA and the UK through Wonderland at Home.
HBO Max also gave us our first bit of information about Zack Snyder's Justice League's international release. Concurrent with the premiere on HBO Max in the U.S., the movie will be available exclusively on HBO services in Europe across the Nordics*, Central Europe**, Spain, and Portugal as well as on the HBO GO service in Asia***. In Latin America, the title will premiere exclusively on HBO Max when the service is launched in the region later this year. Details on additional international release dates and plans will be announced as soon as they are available.
Zack Snyder's Justice League will be the second high-profile DC film to come to HBO Max after Wonder Woman 1984 debuted there last month. While the Gal Gadot-starring sequel has since left the service, Zack Snyder's Justice League will join a pretty robust selection of DC movies and TV shows, including Zack Snyder's other DC films, Man of Steel and Batman v Superman: Dawn of Justice. It will be the first of several new DC projects to debut exclusively on HBO Max this year with fresh seasons of Titans, Doom Patrol, Harley Quinn and Young Justice all in the works and Peacemaker, a spinoff series based on James Gunn's upcoming The Suicide Squad, set to debut around the same time as the film (which will also debut on HBO Max).
So, have you marked your calendars? Requested the day off work? Practiced you Batfleck voice? Let us know how you feel about the most recent Zack Snyder's Justice League news in the DC Community and we'll see you all on Apokolips—er, on HBO Max on March 18th!
 
*HBO territories in the Nordic region – Sweden, Denmark, Norway, and Finland
**HBO territories in Central Europe – Hungary, Romania, Bulgaria, Czech Republic, Slovakia, Bosnia & Herzegovina, Macedonia, Serbia, Slovenia, Poland, Montenegro, and Croatia
***HBO GO territories in Asia – Indonesia, Malaysia, Philippines, Singapore, Thailand, Vietnam, Hong Kong, and Taiwan