DC Direct is back! Along with announcing a return to its original name, the collectible company known for its unparalleled access to DC's top talent and creators also unveiled a brand-new line of statues at New York Toy Fair 2020…and it's guaranteed to put a smile on the faces of fans.
The Joker Clown Prince of Crime is a series of 7-inch statues featuring Batman's most iconic and fearsome villain. This new array of intricately sculpted statues is the perfect companion series to DC Direct's long-running Batman Black & White statue line and its other popular character-based statue line, Harley Quinn Red, White & Black.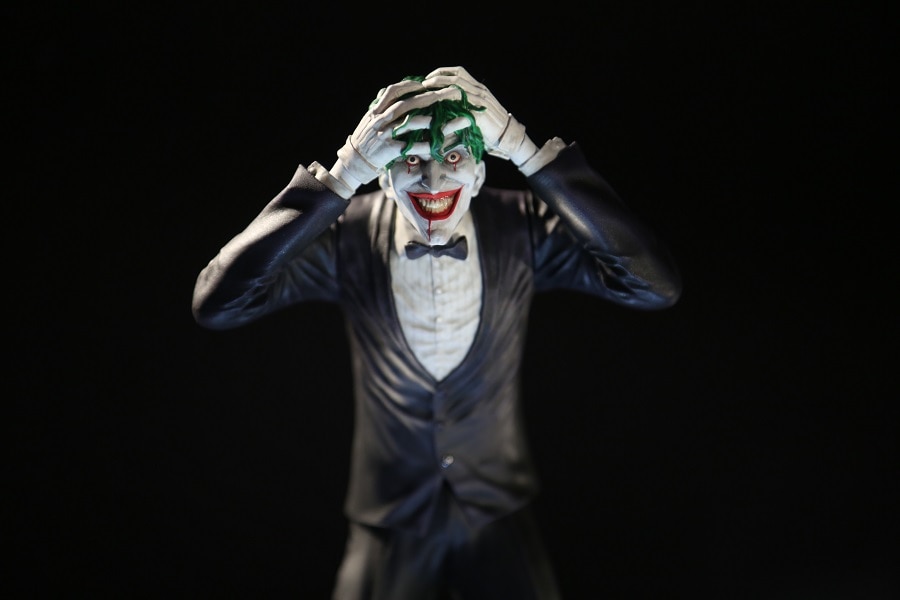 Considering how influential and beloved his Batman: The Killing Joke is, it's certainly appropriate that the first statue of the series would be The Joker by Brian Bolland. Readers familiar with The Killing Joke will instantly recognize the iconic image of the Clown Prince of Crime in a state of utter madness with both hands clutching his face in mania. Set to be released in November 2020, The Joker by Brian Bolland will be released alongside a Batman Black & White statue by Brian Bolland as well, allowing fans to truly see how well these two lines of statues will complement each other.
Following Bolland, the next statue will be The Joker by Jim Lee, which was previously released in the Batman Black & White line. Lee's statue can now be seen for the first time in full color, appropriate for a character as flashy as the Joker. Lee's original Joker hasn't been released since 2009, allowing fans who missed out the first time around a chance to get their hands on this rare collectible again.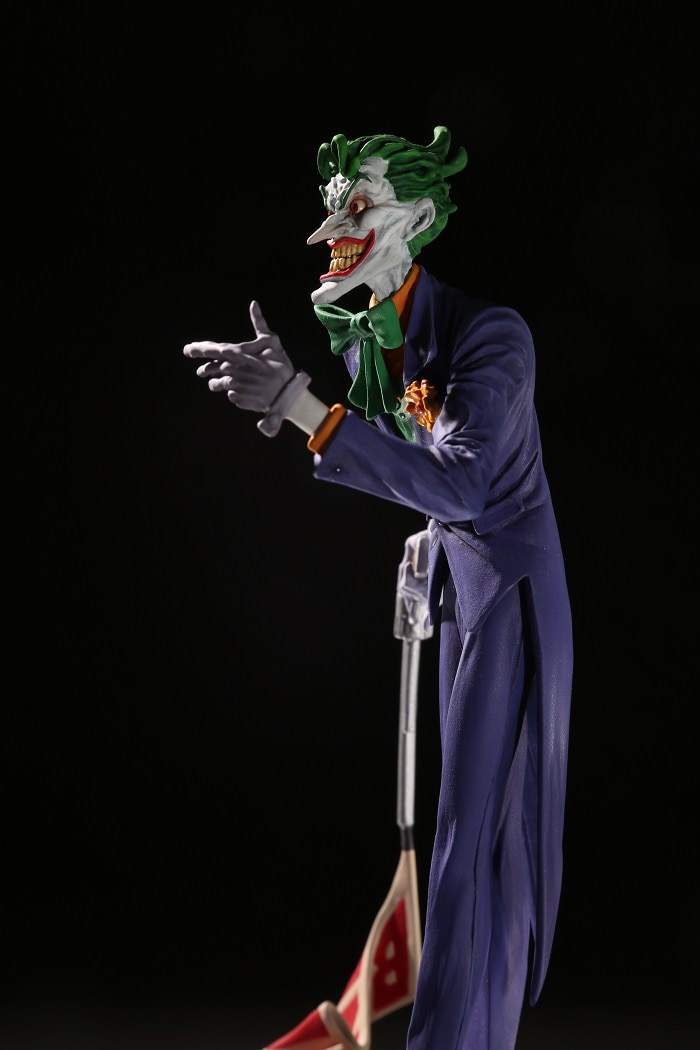 The third statue that was announced at New York Toy Fair is The Joker by Lee Bermejo. Also previously seen in the Batman Black & White series, this statue is now seen in full color for the first time as well. Based on the best-selling Joker graphic novel by Bermejo and writer Brian Azzarello, this is a much more grounded and gritty take on the villain, and features a more subdued color palette.
With the recent milestone announcement of DC Direct's 100th Batman Black & White statue, Batman by Todd McFarlane, celebrated at last year's San Diego Comic Con, there was no question that adding this additional 1:10 scale statue line was a fantastic idea.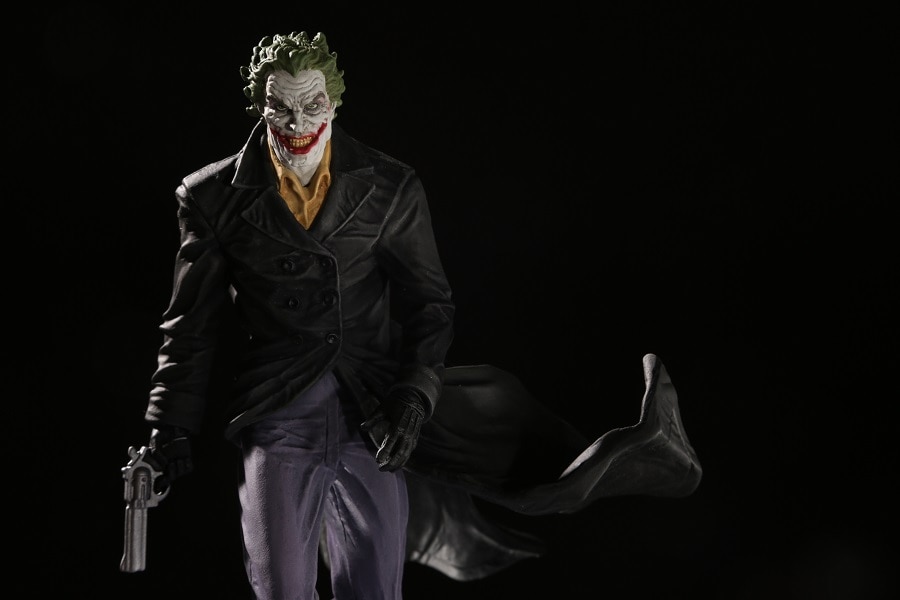 "Given the success of our Batman Black & white line, it only makes sense to do a line on his arch nemesis," said DC Direct Creative Director, Jim Fletcher.
Over the years DC Direct hopes to utilize its direct access to some of the best artists and designers in the comic world as a way to pay homage to the character by celebrating the many different interpretations of the Joker and his many unforgettable moments in vibrant hues of purple and green.
Look for the first statue by Brian Bolland in your local comic shop or online this November!
 
For more on DC Direct's Toy Fair 2020 reveals, including new Batman Black & White, Batman: The Adventures Continue and Harley Quinn Red, White & Black statues and action figures, click here.
Amanda Levine is an employee of DC Direct and writes about collectibles, Young Adult comics, cosplay and the DC Universe in general for DCComics.com.