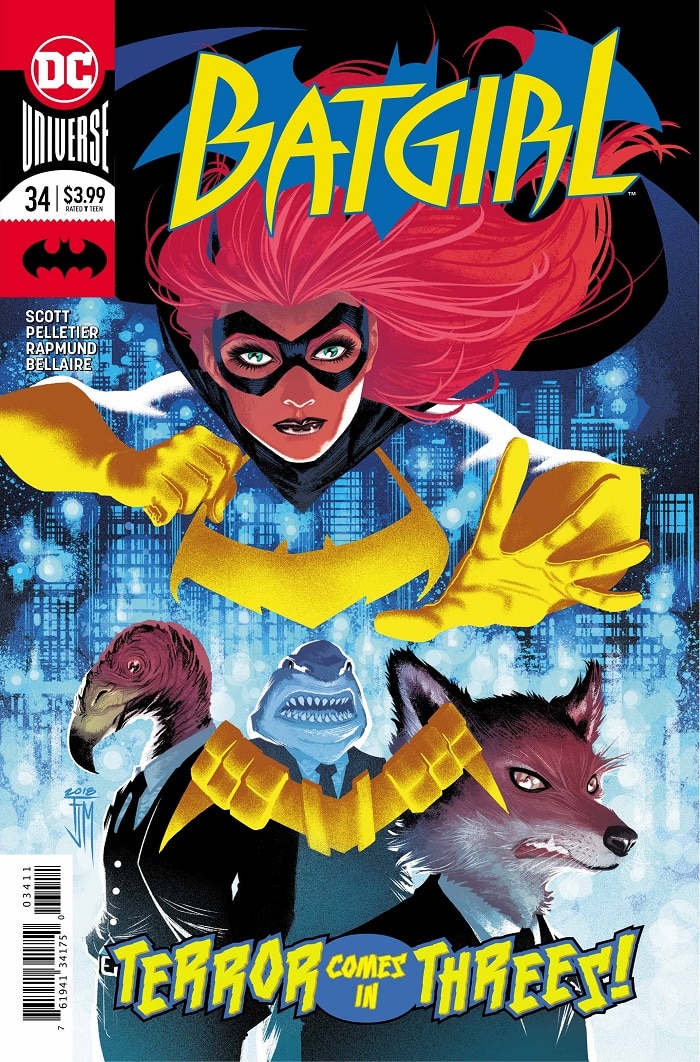 Burnside feels like such a long time ago.
Since returning to Gotham proper after spending a few years in the stylish new borough, Barbara's life has changed considerably as she's once again struggled with the moral quandaries that the city demands of its vigilantes. Could she better project Gotham City—and its charismatic new congresswoman that Babs has chosen to defend—if she were to team up with Jason Bard? Or is it better to hold true to her moral compass of what's right and wrong? Even supporting Congresswoman Alejo isn't so black and white. While it's true that she means well and believes she's doing the best thing for Gotham, Barbara's own father is opposed to many of her policies. Now Babs' relationship with him is strained more than it ever has been before—something that certainly wasn't helped by the revelation that Barbara's serial killer brother, James Gordon, Jr., is out of Arkham…and with her father's support.
The days of finishing college while running a tech company with her roomie and her best friends now seem like a lifetime ago, which makes it particularly jarring to see three of Burnside's more eccentric crime lords back on the scene and making a play for Gotham. In this exclusive preview of Wednesday's Batgirl #34, Shark, Vulture and Fox, the three anthropomorphic menaces who call themselves the Terrible Trio, make some startling revelations about the role they've played in some of Batgirl's recent headaches. Even worse? If they have their way, Barbara's problems in Gotham are about to become far, far worse…
Batgirl #34 by Mairghread Scott, Paul Pelletier, Norm Rapmund and Jordie Bellaire is in stores Wednesday.