Holy casting news, Batman!
After announcing who would be playing Raven and Starfire earlier this month, it was revealed today that Brenton Thwaites (Pirates of the Caribbean: Dead Men Tell No Tales) has been cast in the much anticipated role of Dick Grayson in the upcoming Titans series.
Along with his role as Henry Turner in the latest installment of the popular Pirates franchise, Thwaites has also been seen in Maleficent, The Giver and Gods of Egypt, where he certainly proved that he has the physical chops to tackle the former Boy Wonder.
"Dick Grayson is one of the most important and iconic heroes in the DC universe, and it wasn't easy to find him but we have," says Titans Executive Producer Geoff Johns. "Brenton has the emotional depth, heart, danger and physical presence of Batman's former protege and the Titans future leader. We're extremely lucky he's chosen to bring his talents to this project and this character."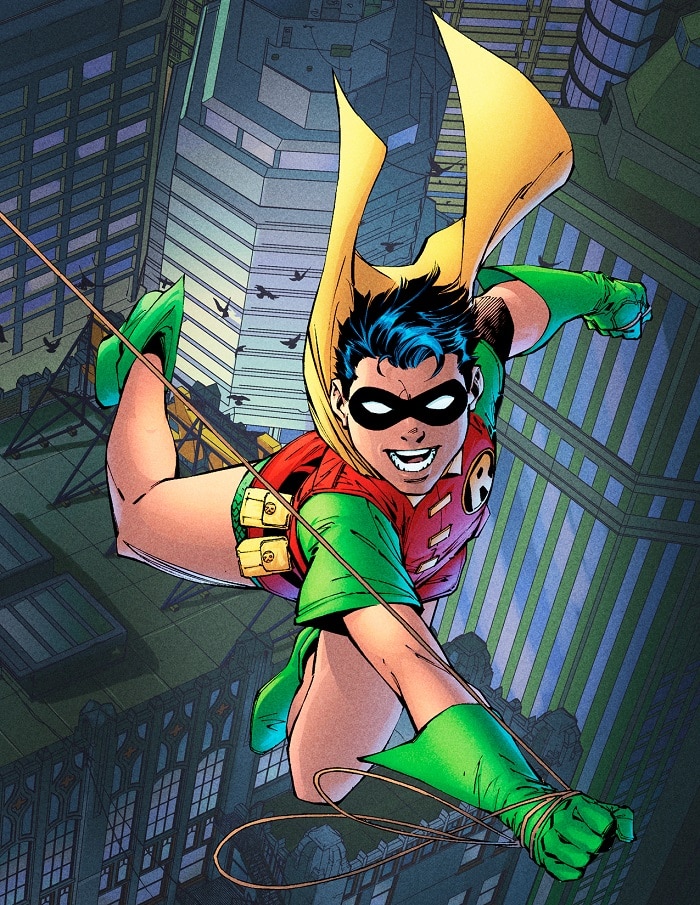 While most readers need no introduction to Dick Grayson, he's described by the show as having once been Batman's famous sidekick, Robin. After Dick's parents were murdered during their high-flying circus act, Bruce Wayne became Dick's legal guardian and trained him to fight crime beside him. But after years as part of the Dynamic Duo, Dick struggled to find his place outside the Dark Knight's shadow. Finally striking out as his own man, he emerges as a leader, mentor and father figure to his new family, the Titans.
Titans will air exclusively on DC's upcoming direct-to-consumer digital service. On the show, Dick Grayson emerges from the shadows to become the leader of a fearless band of new heroes that includes Starfire, Raven and others. Written by Akiva Goldsman (Star Trek: Discovery), DC Entertainment President and Chief Creative Officer Geoff Johns (The Flash, Arrow) and Greg Berlanti (Arrow, DC's Legends of Tomorrow, The Flash, Supergirl), the show was first announced earlier this year.
While we've seen a live action Dick Grayson on the small screen before, it's been a while. In fact, you'd have to go all the way back to 1966's Batman television series, in which the incomparable Burt Ward took on the role (and recently returned to it in the upcoming animated movie, Batman vs. Two-Face). Since then, we've seen numerous animated iterations of both Robin and Nightwing, and an appearance by Dick Grayson's parents on Gotham, but the Boy Wonder himself has been MIA from prime time.
Let us know your thoughts on this exciting bit of news below! And remember, for all of the latest on Titans, Young Justice: Outsiders and the new DC digital service, sign up for updates at www.DCFanUpdates.com.