Get ready to add some flair to your shelves because the first DC Super Hero Girls Katana action doll is almost here. The collectible from Mattel will debut in style as an exclusive item at San Diego Comic-Con in July. You could say she'll add a cutting edge to your collection.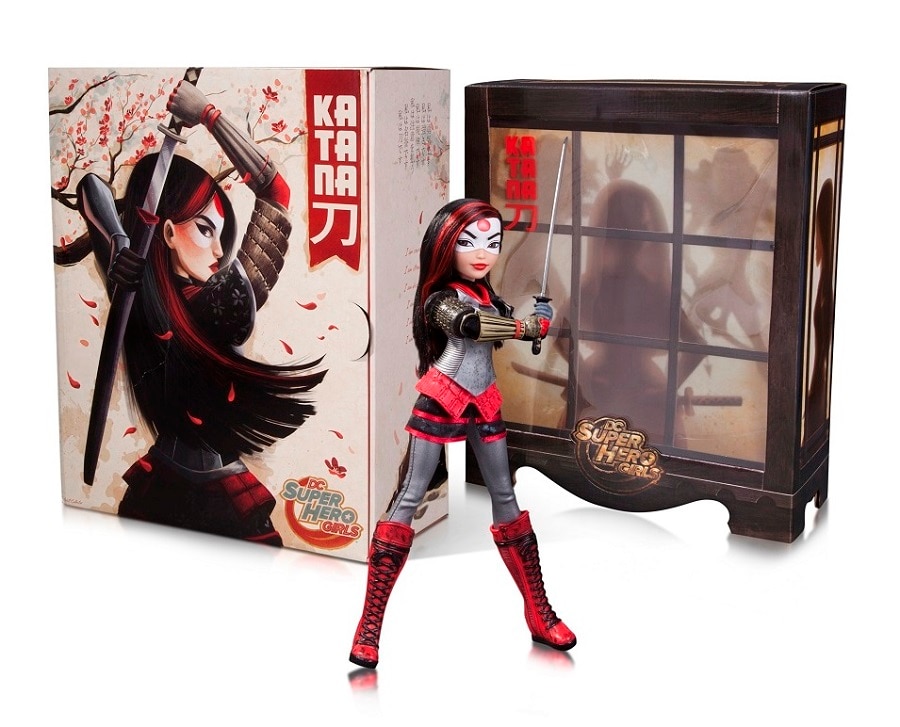 As we've seen in DC Super Hero Girls, Katana is incredibly proficient in martial arts. She's a talented sword-fighter, and the 12-inch Katana doll has all the right accessories to ensure she can keep her fighting techniques sharp while she resides on your shelf. You can pose Katana with her legendary katana (of course), two sai, three shuriken, a naginata or a sheathed tanto. How's a girl to choose between so many weapons?
Besides her prowess in combat, Katana is also known at Super Hero High for her sense of fashion. She's a designer and stylist and always on top of the latest trends. She's not afraid to experiment with new looks and managed to come up with a functional, but snazzy approach to her super hero costume. Crazy Quilt likely gave Katana top grades for her supersuit design. All the details of her thoughtful samurai-inspired ensemble are reflected in the action doll. The collectible has red-streaked hair, red boots with lace accents, metallic gray leggings, armor with leather-like accents and an arm shield for her non-weapon hand.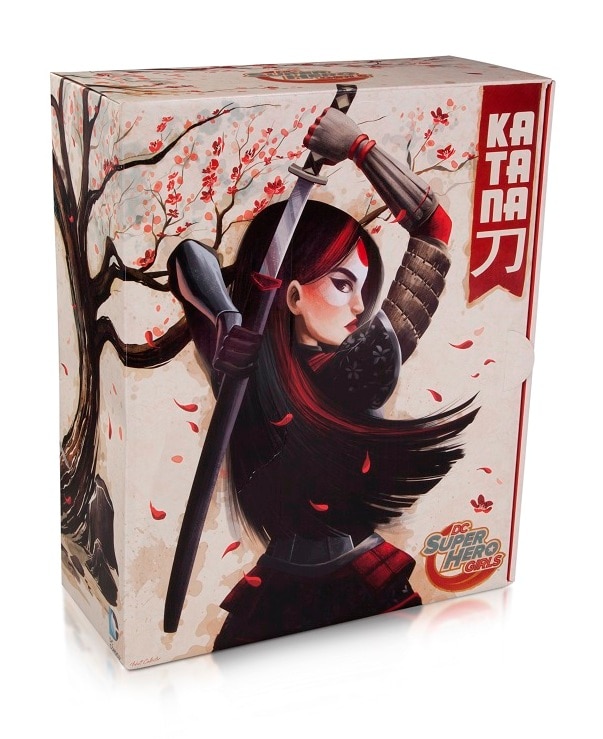 This action doll is the newest 12-inch release for DC Super Hero Girls. Wonder Woman, Supergirl, Batgirl, Harley Quinn, Bumblebee and Poison Ivy action dolls are already on the market. However, Katana's action doll is a higher-end collectible. It comes with a stand and has interchangeable hands to go with the various weapons.
The Katana action doll will be available exclusively at the Mattel booth at San Diego Comic-Con for $40. You can find more information on it at the Matty Collector website. Will you be adding Katana to your collection? Let us know in the comments.