If you're going to San Diego Comic-Con, you'll be walking away with plenty of swag. But if you're worrying about carrying it around the convention floor—don't. After all, you just might have a super hero to carry it for you.
Yes, for the sixth year running, Warner Bros. will be providing the official bag of Comic-Con, which you'll get when you grab your badge at the show. The bags will once again double as backpacks and feature the all new 2015 Comic-Con official design on one side and one of thirteen different designs on the other. Those designs will each highlight a different Warner Bros. TV series, with nine of them devoted to DC Entertainment properties.
We're pleased to be able to give you an exclusive first look at The Flash's bag below. Check it out!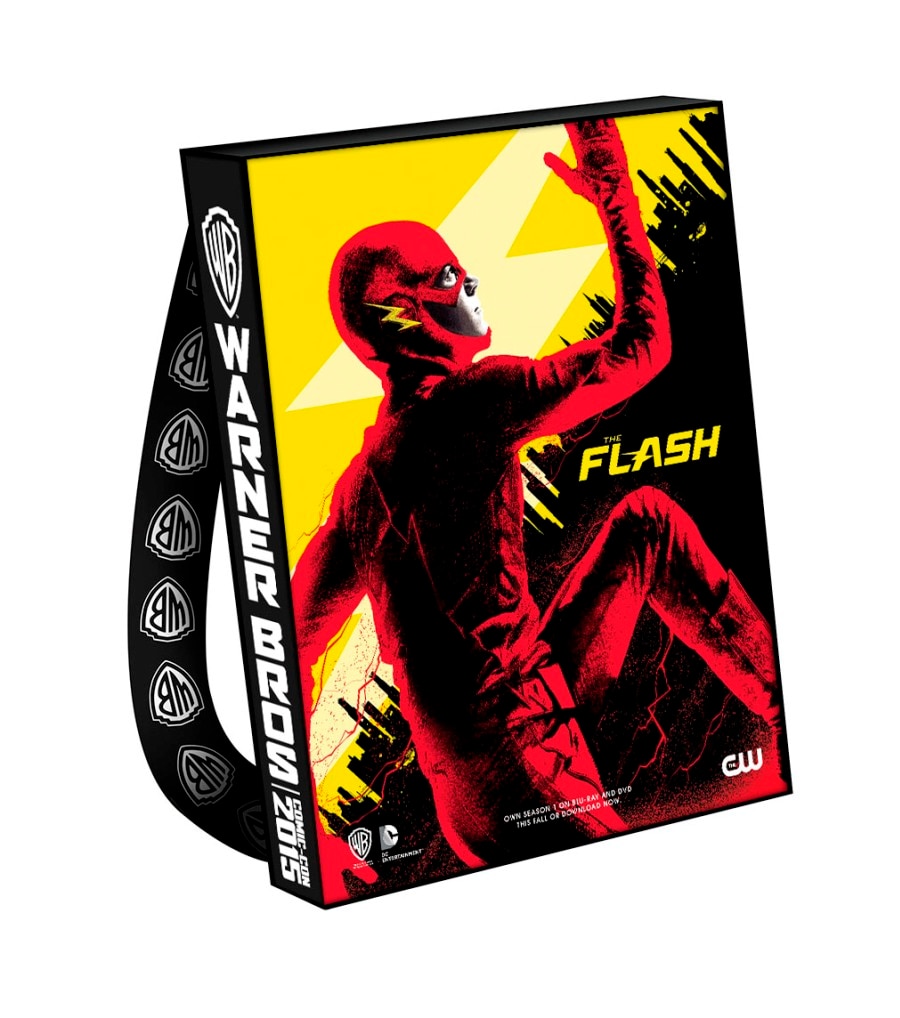 In addition to The Flash, look for bags based on Gotham, Arrow, Supergirl, Lucifer, Teen Titans Go!, Vixen and Batman Unlimited: Monster Mayhem. Plus The 100, Supernatural, The Vampire Diaries and The Originals. Gotham fans will actually have two distinct bags to hunt down, with one featuring the heroes of the show and another featuring the villains.
UPDATED: Take a look at all of this year's San Diego Comic-Con bags in the gallery below! So which one is your favorite?