USA TODAY has the scoop today on an all new set of Batman Stamp Set Collection announced today and DCComics.com is thrilled to exclusively debut the entire stamp sheet. 
Showcasing eight unique designs in a pane of 20 stamps, this new issuance from the U.S. Postal Service® celebrates the 75th anniversary of Batman. Four versions of the iconic DC Comics Super Hero are depicted from four eras of comic book history. In addition, there are four incarnations of the Bat emblems. The Batman Stamp Set Collection of eight limited-edition Forever Stamps celebrates Batman's Evolution in Comics.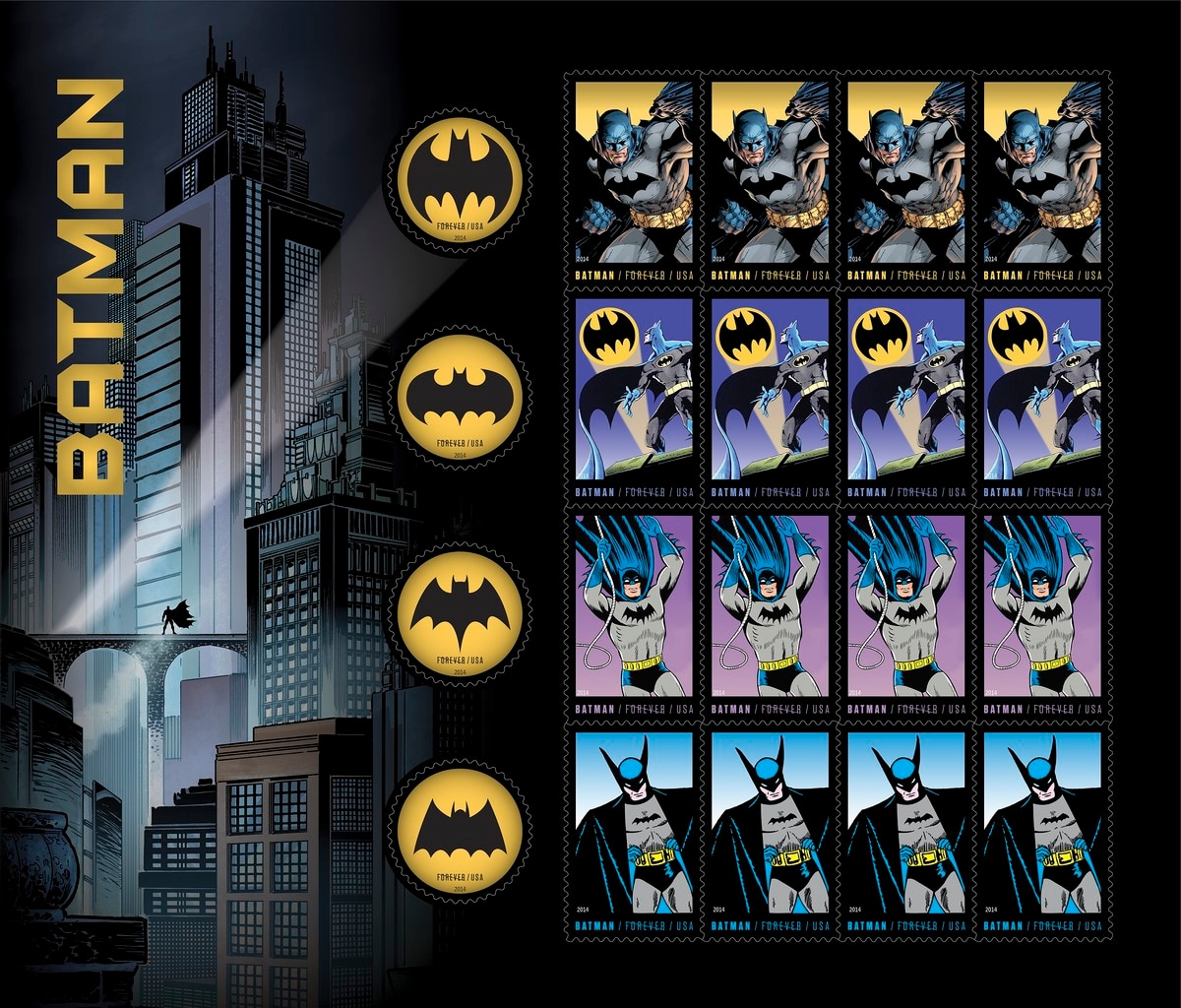 The Batman Stamp Set Selvage (Click to view full size)
A column on the left side of the pane includes four different circular stamps. Each is affixed with a different Bat-Signal, the spotlight Gotham City Police Commissioner James Gordon sent into the night sky to summon Batman.

The background illustration features a silhouette of Batman standing on a bridge with the skyline of Gotham City looming above him. Art director Greg Breeding designed the stamp pane.