You saw it here first: art for an exclusive variant cover of issue #1 of Batman:Li'l Gotham featuring Batcow. Plus Batman and Robin. Drawn by the mighty Chris Burnham, this book hits comic stores and DCComics.com, on April 10.

Something to note here, comic fans: All kinds of people love Li'l Gotham, from little kids to tweens and moms to dads.

In Li'l Gotham, you'll find the super heroes and arch villains you know and love, but smaller and cuter. The sentimental stories and capers are always set around a holiday -- Halloween and Thanksgiving this time -- and packed with fun glimpses of life in Gotham City.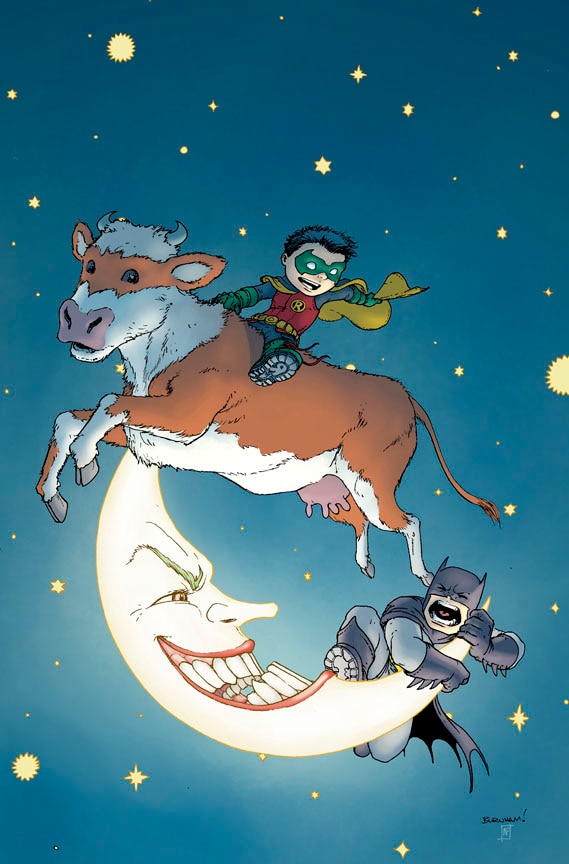 Gotta love Chris' self-homage to Batcow from Batman, Inc. fame.

Don't forget, Batman: Li'l Gotham started as a digital first and Chapter #7 is out now on ReadDCEntertainment.com and on the DC Nation app.