CONTENT WARNING: Gotham High contains themes of self-harm and suicidal imagery. If you are sensitive to these topics, then Gotham High may not be right for you.
 
It's Labor Day weekend, which here in the US, marks the end of the summer season. For many high school students, returning to campus can be a bummer. It means the end of long, carefree days and a return to a rigid schedule of classes, tests, homework, and maybe the company of some students (and teachers) you'd rather avoid. But your reading time still belongs to you and that provides a chance for you to ask yourself, as we must in all things, in a situation like this…what would Batman do? Luckily, Gotham High has your answer.
 
The Premise: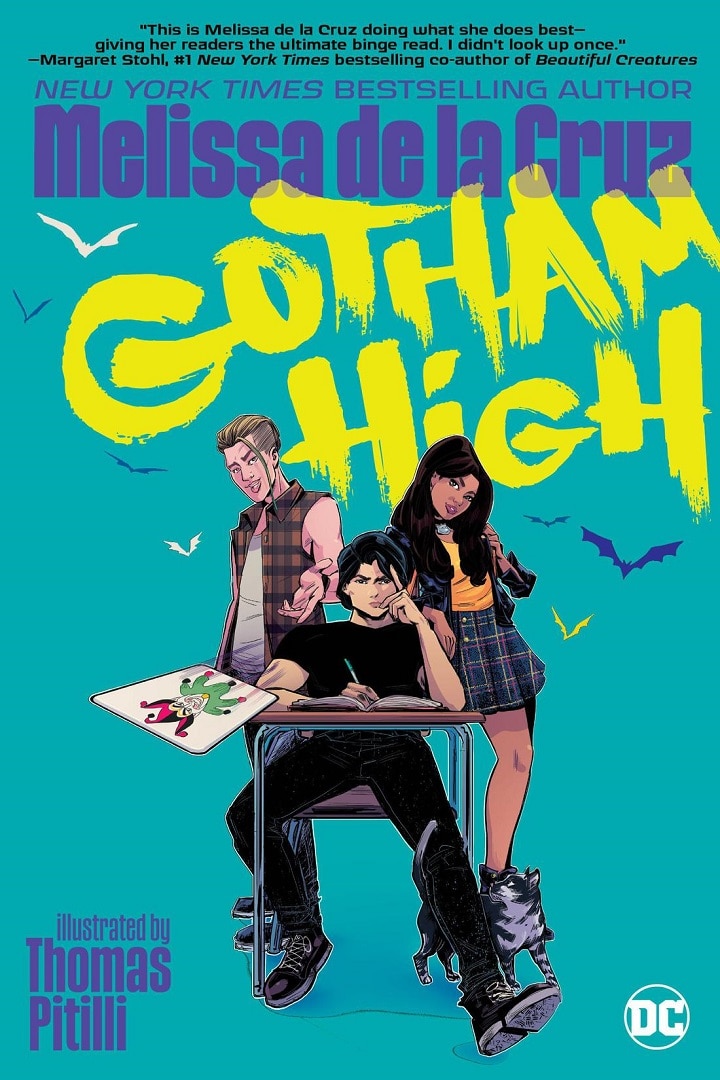 Gotham High is an out-of-continuity, Young Adult graphic novel which recasts Bruce Wayne, Selina Kyle and the Joker in a way you've never seen them before—as high school romantic rivals. Bruce, a rich transfer student from Arkham Prep School kicked out for fighting bullies, finds himself reconnecting with his childhood friend Selina and entering the orbit of card hustling troublemaker Jack Napier. Selina and Jack seem happy together as partners in crime, but her connection with Bruce goes deeper due to their shared trauma. With Selina's father losing his own grip on reality through worsening dementia, though, she has bigger things to worry about than which boy to be with…as does Bruce, who soon finds another mystery to solve at Gotham High when student Harvey Dent is kidnapped. And how does Jack figure into it all? He'll never tell. But if he ever gets wise that his girl is falling for his new best friend "B-Dub," there's going to be trouble.
 
Let's Talk Talent: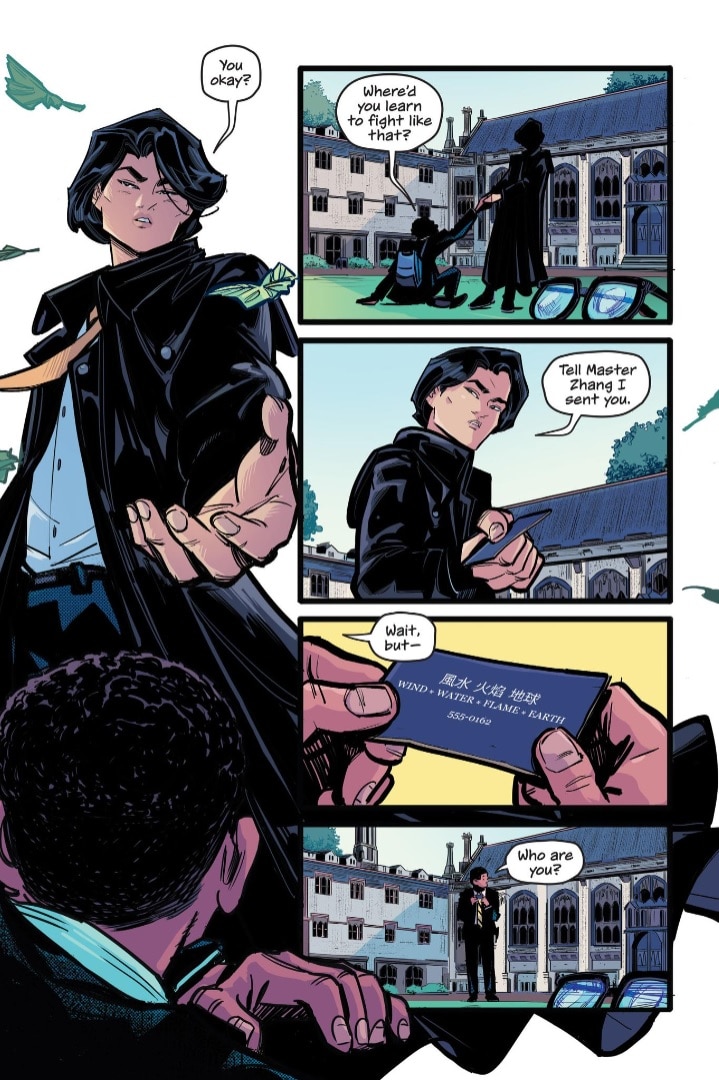 This is writer Melissa de la Cruz's first story for DC, but far from her first foray into the world of teen drama. As an author of over 80 books, one of de la Cruz's specialties has always been presenting new twists on young romance, such as her treatment of founding father Alexander Hamilton's love life in her Alex & Eliza trilogy, and the supernatural affairs of the Beauchamp family in The Witches of East End. In Gotham High, de la Cruz lends Selina Kyle her perspective as a young Latina trying to make it through a period of heavy responsibilities and heavier emotions.
Gotham High is artist Thomas Pitilli's first entry in the DC Universe as well, but he's the perfect companion for this story of high teen comic book drama. Pitilli cut his teeth in comics on the 2016 relaunch of the Archie Comics line, and even illustrated a Riverdale tie-in series to the show's third season. Between them, Gotham High has exactly the right team captains to take you to homecoming.
 
Reasons to Read: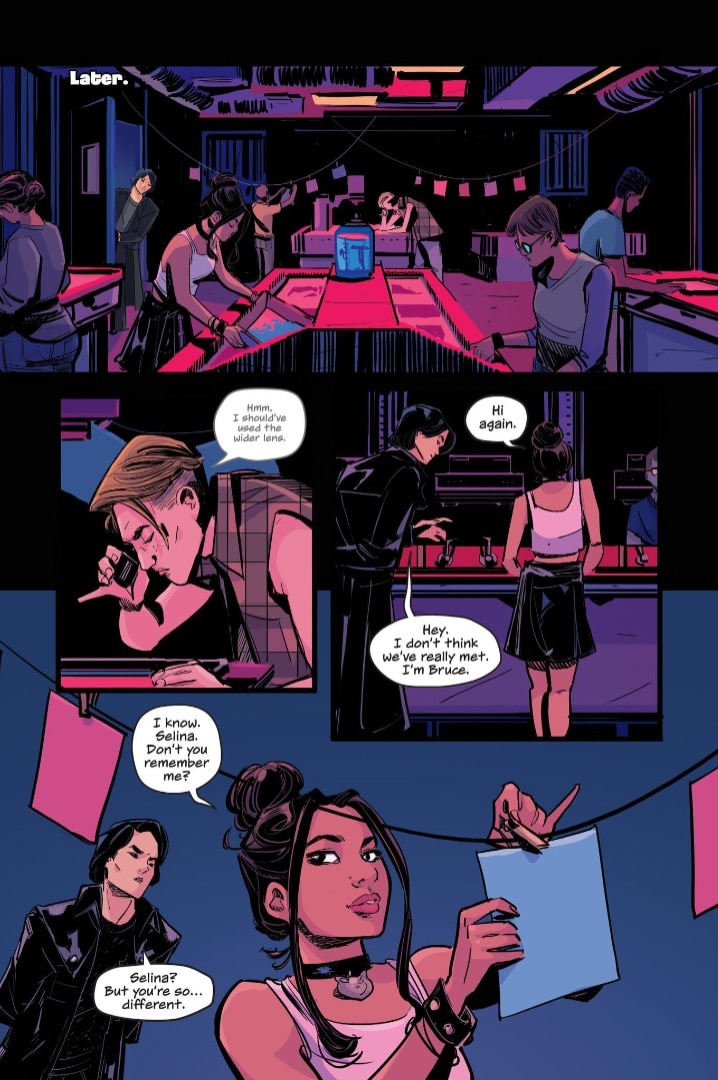 High Teen Drama:

With the days of Smallville, Stargirl, and Gotham Knights behind us, there's a particular flavor of DC story that seems to be retreating further into the rearview mirror. Some might call it superficial. Some call it melodramatic. But for the right kind of person, it's synonymous with a really fun time. If that kind of person is you, then you're exactly the right audience for Gotham High.
 

New Cultural Perspectives:

One of the most interesting choices Gotham High makes is recasting Bruce with a Chinese mother, making Alfred his uncle from Hong Kong who's stepped in to look after him rather than his butler. Selina Kyle, like many of author Melissa de la Cruz's protagonists, is reimagined here as a young Latina woman as a cipher for her own teen experience. The result is a fresh take on the king and queen of Gotham like you've never seen them before.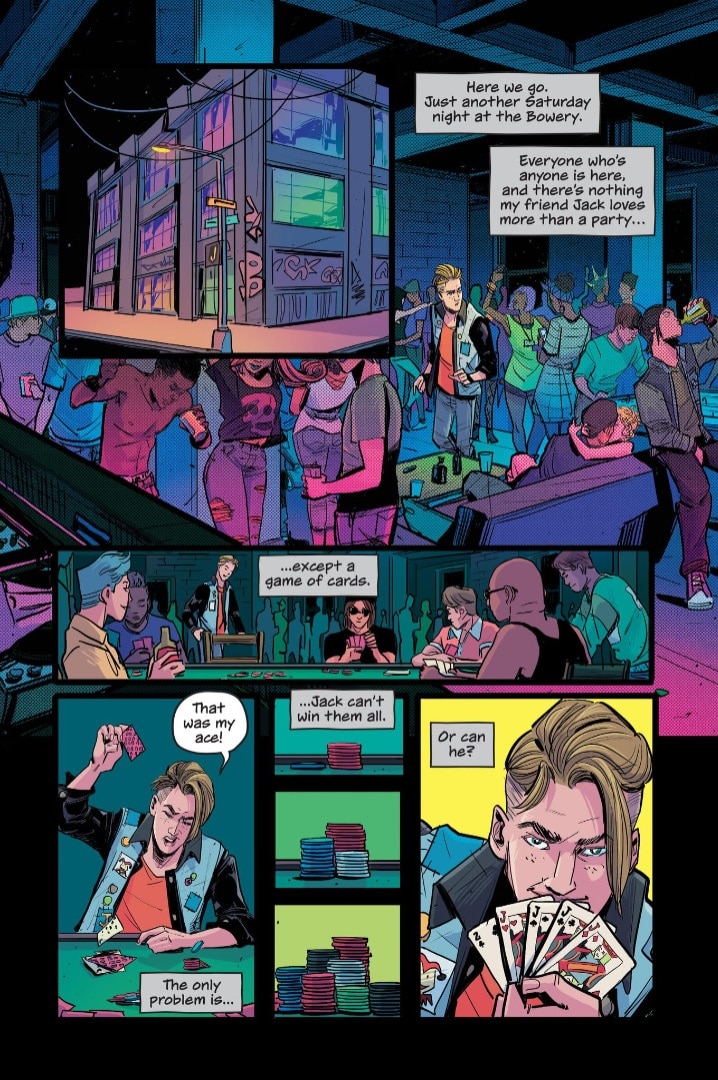 The Party Scene:

Where Pitilli's art shines brightest is the details he brings to the moments in the story where teens are just hanging out and being themselves outside of adult supervision and in places they probably don't belong. The wilder it gets, the more his art comes alive, capturing what it feels like as a teen when you finally get to break away from all the rules. It's the kind of scene a young Joker lives for.


 
Why It's Worth Your Time: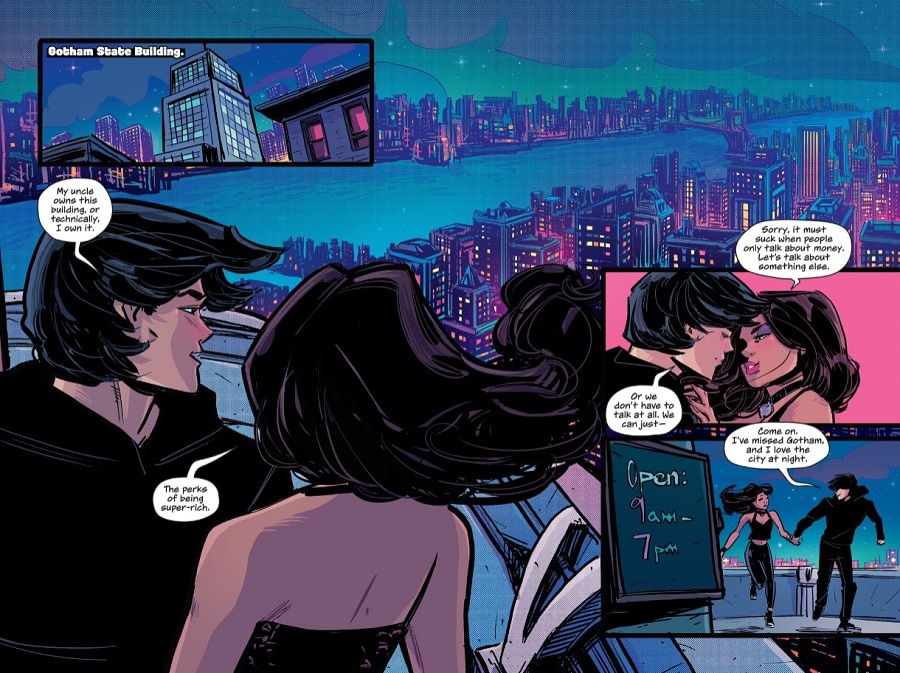 Gotham High is a healthy reminder to all of us that maybe sometimes, we take Batman a little too seriously. That as much as he's a dark avenger of the night, a relentless detective, or a champion martial artist, he can be so many other things. All that Gotham High leaves us with is his origin story—the generational wealth, the dead parents and the ensuing trauma resulting in a strong desire for justice. There are no bat costumes to be found in this story. And yet, Bruce Wayne is still Batman here. Selina Kyle is still as independent as ever. And the Joker…well, the moment you define the Joker anywhere, he's going to change the rules on you. Gotham High is a testament to just how far we can stretch the boundaries of Batman. It's the strength of an icon who can endure any shape you force him into, even teen romance, and reminder that if the Dark Knight can survive going back to high school, maybe you can too.
 
Gotham High by Melissa de la Cruz and Thomas Pitilli is available in bookstores, comic shops, libraries and on DC UNIVERSE INFINITE.
Alex Jaffe is the author of our monthly "Ask the Question" column and writes about TV, movies, comics and superhero history for DC.com. Find him in the DC Community as HubCityQuestion.
NOTE: The views and opinions expressed in this feature are solely those of Alex Jaffe and do not necessarily reflect those of DC Entertainment or Warner Bros., nor should they be read as confirmation or denial of future DC plans.