Tom King's been keeping some questionable company lately.
Last year, the acclaimed writer teamed up with longtime creative partner Mitch Gerads to kick off Batman – One Bad Day, DC's ambitious series of villain-focused one-shots, with the Eisner-winning The Riddler. That dark, disturbing—and utterly brilliant—book was followed by their recently wrapped contribution to Batman: The Brave and the Bold, which retold the story of the Joker's first confrontation with the Dark Knight. This week, King's once again walking on the wrong side of the Gotham City tracks with the first issue of a new ongoing series focused on the Penguin, who's seemingly come out of retirement to once again insert himself into the Gotham City underworld. The Penguin #1 kicks off an uncompromising look at one of Batman's oldest foes, and considering the success King's been having with that lately, this isn't a series you're going to want to miss.
But there's no need to take our word for it. We recently spoke with King about his latest series, who let us know just what fans can expect from the new ongoing. Over our brief chat, he also managed to share the surprisingly simple reason he's been writing so many books focused on villains lately, and just to remind everyone that he's also capable of inspiring us, revealed a bit of what we can expect from his upcoming stint on Wonder Woman.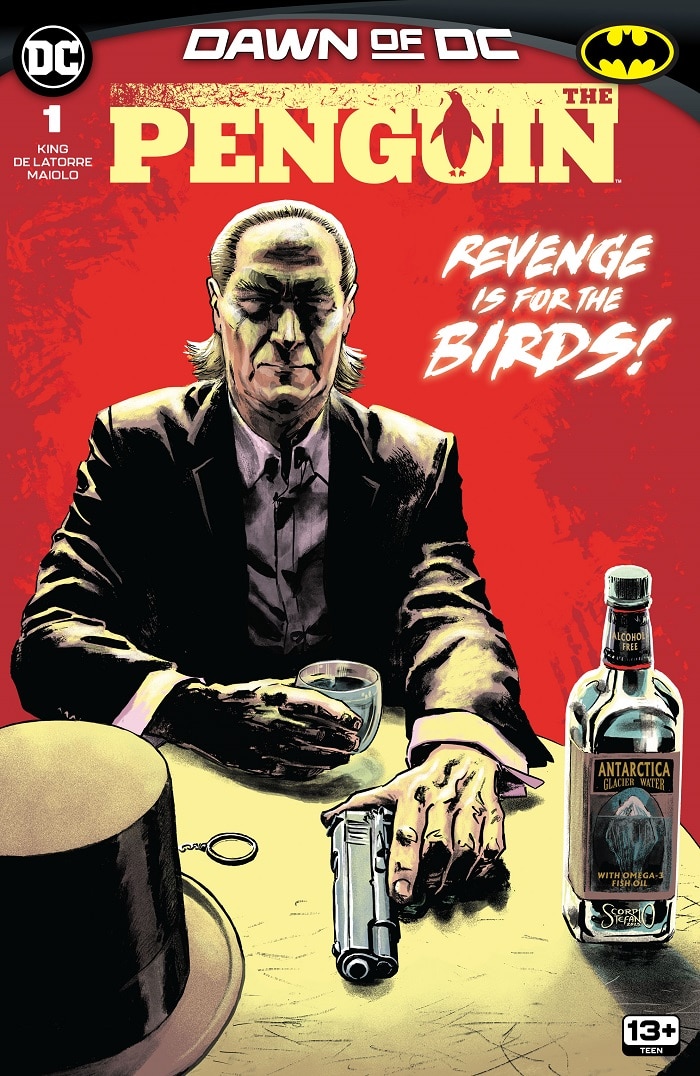 You've written Batman – One Bad Day: The Riddler, The Brave and the Bold is a Joker story and now you have The Penguin coming up.
TK: With Rafael de Latorre. He's new. He's a Marvel artist that we've managed to bring over. He's Brazilian and absolutely wonderful.
What brought about this recent villains kick of yours? Do you see these three books as a series of sorts, or are you just in a villainous state of mind right now?
TK: Part of it is just a behind the scenes thing in that Chip Zdarsky is the Batman writer right now and I love the stories he's telling and want to stay out of his way. But at the same time, I love the people who work on the Bat books with DC and I want to work with them, so it's finding a corner to work with that editorial group. They make the comics that I feel are very central to DC, and finding that way in meant going through the villains.
But it's interesting that you landed on Penguin. I think the recent movie helped build some interest in the character and showed people his potential, but to be frank, he's no one's favorite villain. And yet, you're doing a series on him.
TK: He's absolutely no one's favorite villain…until the movie. I feel like he was amazing in The Batman, and now he's getting his own TV show.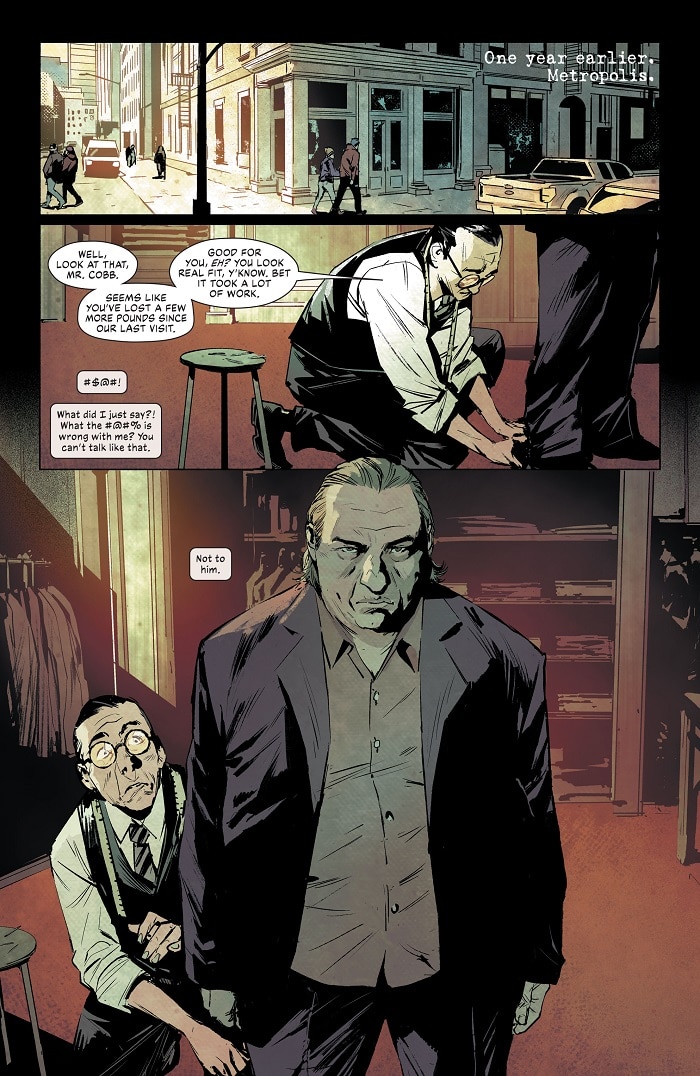 It's the idea of him as a Scorsese or Coppola character—as The Godfather or GoodFellas. I love Burgess Meredith, but we're not doing the Penguin as a silly villain. He's an actual crime boss—dirty, disgusting, mean, cruel and conflicted. Sort of like your Sunday night at 9 p.m. HBO show. I find that very appealing and interesting. I want it to be like The Sopranos with the Penguin.
It's not all villains for you on the horizon. I also have to ask about Wonder Woman.
TK: It was actually inspired by Mitch Gerads' work! He did a Wonder Woman cover which I've just always admired so much.
What sort of approach will you be taking with it?
TK: It's a big approach. Epic. I write a lot of stories that are about sad men staring into their navel and I love those stories. This is not that. I do sometimes do the other kind of story, like I did in Supergirl: Woman of Tomorrow or Superman: Up in the Sky. Stories that are human and emotional and have huge stakes, but essentially at their core, they're about why this character is awesome. That's what's Supergirl is about. That's what Superman is about. And that's what this Wonder Woman run is going to be about. Every arrow is going to be pointing back to why Wonder Woman is awesome. Why she's not just the third pillar of the DCU, but it's heart. And why she's important and essential to this universe going forward. That's the spirit of this book.
 
The Penguin #1 by Tom King and Rafael de Latorre is now available in print and as a digital comic book. Look for Wonder Woman #1 by Tom King and Daniel Sampere on September 19, 2023.