What's better than one magically enchanted superhero? How about a whole family of magical heroes? Shazam and the rest of the Shazamily are back in a new cinematic adventure that pits them against the Daughters of Atlas. Shazam! Fury of the Gods has all the fun of the first movie, plus a few big surprises. You know what's not a surprise, though? That I'm back with another article rounding up the Easter eggs in the latest DC release. You see, Freddy Freeman and I have something in common. We're both superhero nerds that love to point out all the fun references we find. Four years ago, I tracked down some of the fun Easter eggs from the first Shazam film, now let's see how many I caught this time around.
 
The film opens with an enthusiastic museum tour guide who might be familiar to DC fans. That's because the guide is played by Rizwan Manji, who also portrayed Jamil the janitor in HBO Max's Peacemaker.

Director David F. Sandberg said they could be the same character

, while

James Gunn suggested

that he could be Jamil's more successful brother. If it was Jamil, then Peacemaker probably won't be happy when he finds out the Daughters of Atlas smashed his buddy.

If you look at the alphabet chart in the pediatrician's office, you'll notice that Starro the Conqueror is used to illustrate the letter S. Considering the fact that Starro enslaved and terrorized dozens of people, it's odd than an educational company chose to use him for their alphabet chart.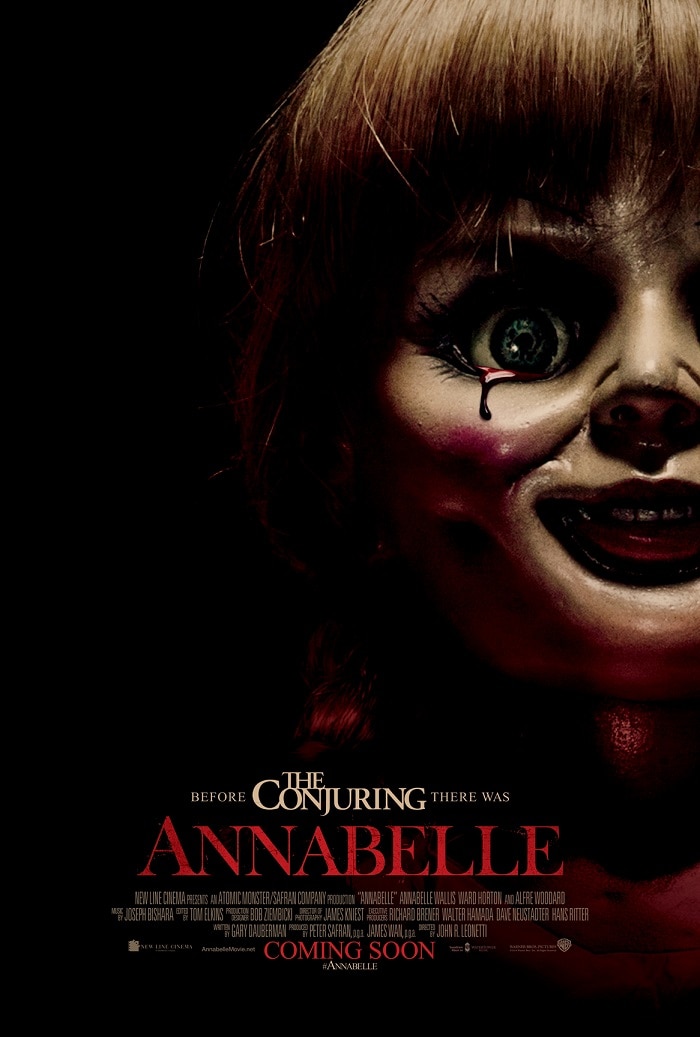 The pediatrician's office also has an Annabelle doll. Sandberg has a long history with the Annabelle franchise, as both a producer and director, so this Easter egg is likely just him having a little fun. Still, between Annabelle and Starro, I'm questioning the judgement of this pediatrician's decorating choices. Is his office supposed to be comforting for children?

During the bridge rescue scene, Freddy introduces himself as Captain Everypower, and says that Billy is his sidekick Captain Everypower Jr. This is a reference to how Billy and Freddy's superhero personas were named in the comics. Billy was Captain Marvel, while Freddy was Captain Marvel Jr.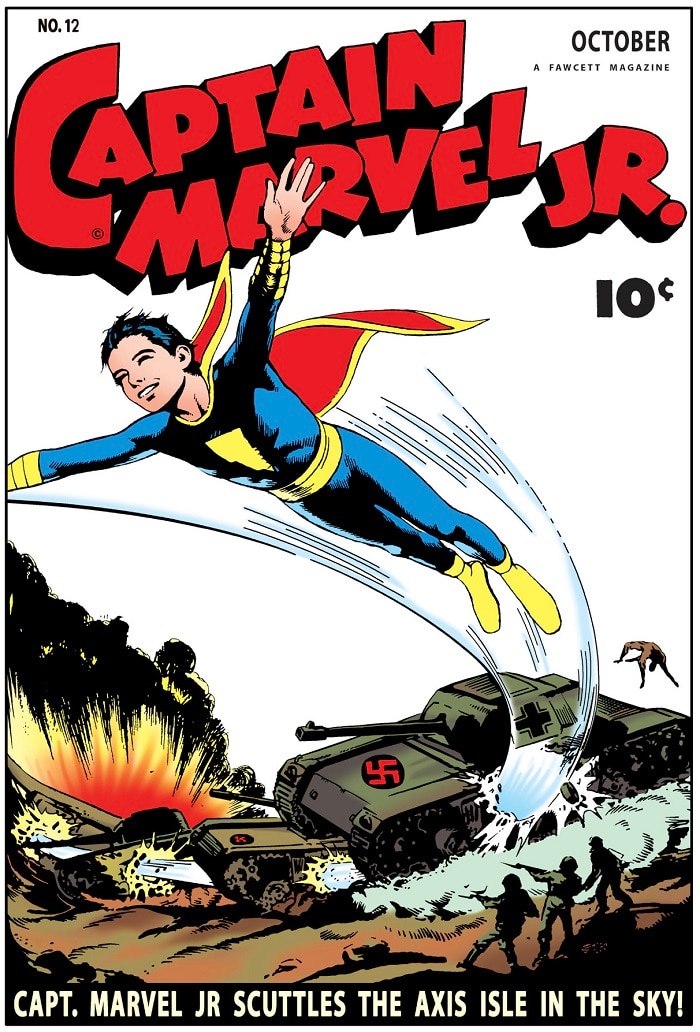 The television in the Rock of Eternity is tuned into Galaxy Broadcasting. This media giant has been a part of the DC Universe since its debut in

Superman's Pal, Jimmy Olsen #133

.

The Rock of Eternity has a Mortal Kombat II arcade cabinet! In the first film Eugene's superhero form quoted the game during the final battle. Since he's the gamer of the Shazamily, I'm betting that he's the one who added the cabinet. By the way, Shazam appears as a playable character in the 2008 game

Mortal Kombat vs. DC Universe

, which is another fun connection between the two franchises.

Eugene has been trying to catalog the different magical doors, and he's labeled one of them as Fairyland. This magical realm is exactly what it sounds like, a dimension filled with fantasy creatures. Batman and Superman spent some time there in World's Finest #265.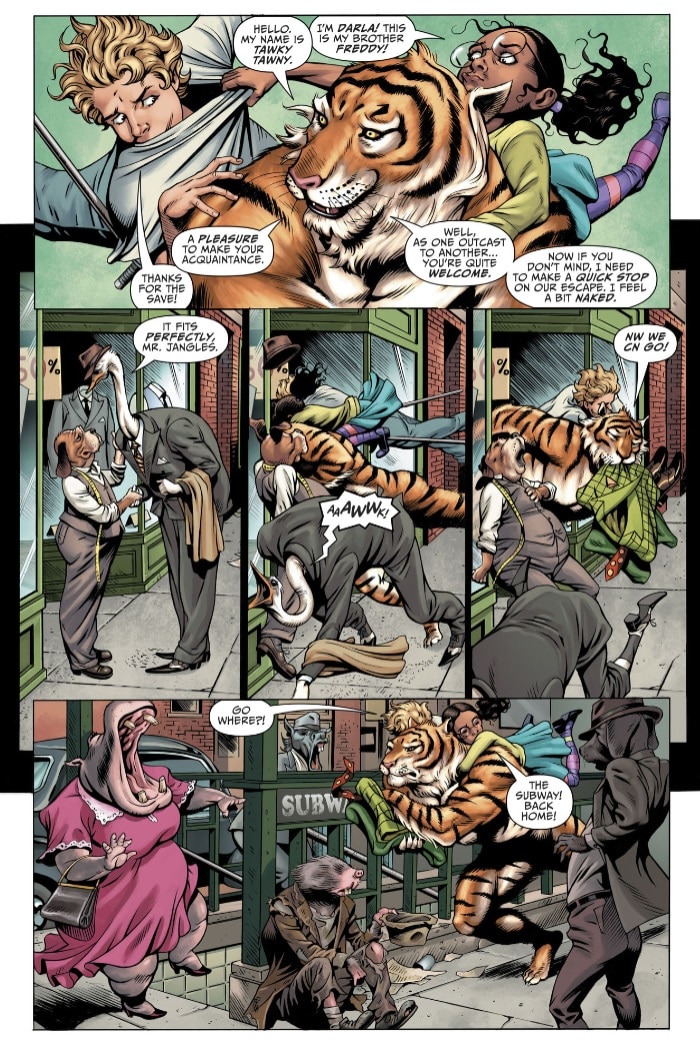 Darla named her cat Tawny, which excited me to no end. In case you didn't know, Tawky Tawny is a giant talking tiger,

and he's one of the greatest characters in

Shazam

comics

. It's nice to know that he exists in this continuity, even if he's much smaller and can't talk…yet.

During the family meeting, Billy riffs off the idea of Wonder Woman having a secret identity. He describes her working in an office, wearing her hair in a ponytail, and donning glasses. It's possible that Billy has tapped into the Wisdom of Solomon here, because he just described Diana Prince, the disguise that Wonder Woman used during the Pre-Crisis era of comics.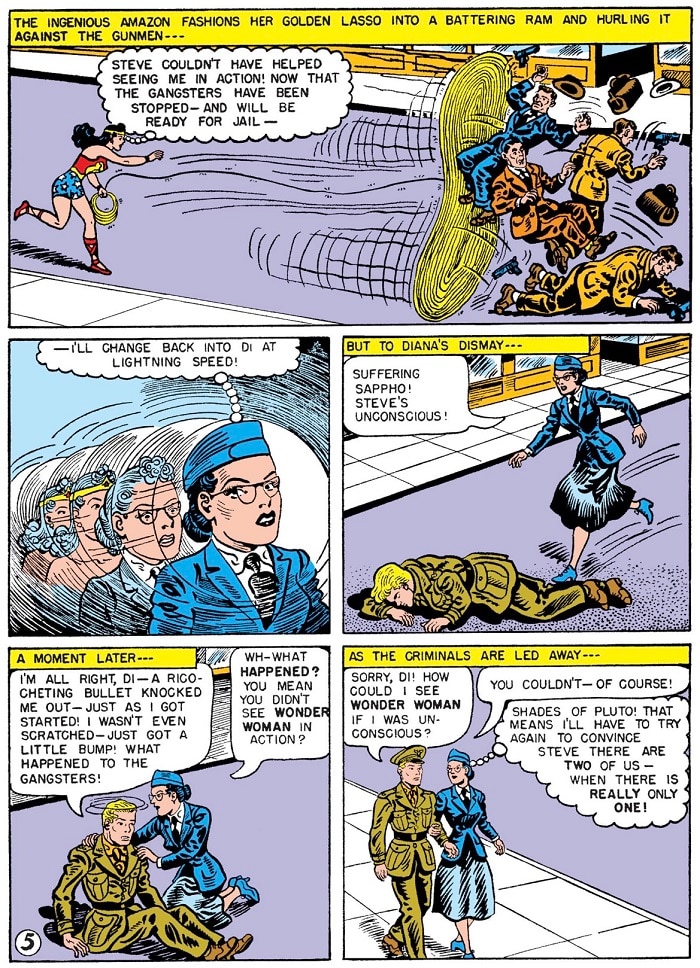 Freddy is wearing an Iron Giant shirt when he meets Anne. I found this amusing since the Iron Giant is a big fan of Superman. I guess he and Freddy have something in common.

OH MY GOSH, BATMAN IS IN THIS MOVIE! Okay, that might be a stretch. However, Mr. Mackle is played by Diedrich Bader. Some of you might recognize Bader as the voice of the Caped Crusader in

Batman: The Brave and the Bold

and HBO Max's

Harley Quinn

. Between Bader and Manji, the Daughters of Atlas are killing too many beloved DC Universe actors.
The flaming fiddle is back! We spoke about it when we did our

Easter egg rundown for the first film

, but since it plays a larger role here, we thought it was worth a quick refresher. The flaming fiddle was first seen in Captain Marvel Adventures #64, when it was used as a weapon by Oggar, one of the Wizard Shazam's former champions.

Billy and his siblings learn that the name Shazam is an acronym for the wisdom of Solomon, strength of Hercules, stamina of Atlas, power of Zeus, courage of Achilles and speed of Mercury. This fact was established in Billy's first appearance back in 1940's

Whiz Comics #2

.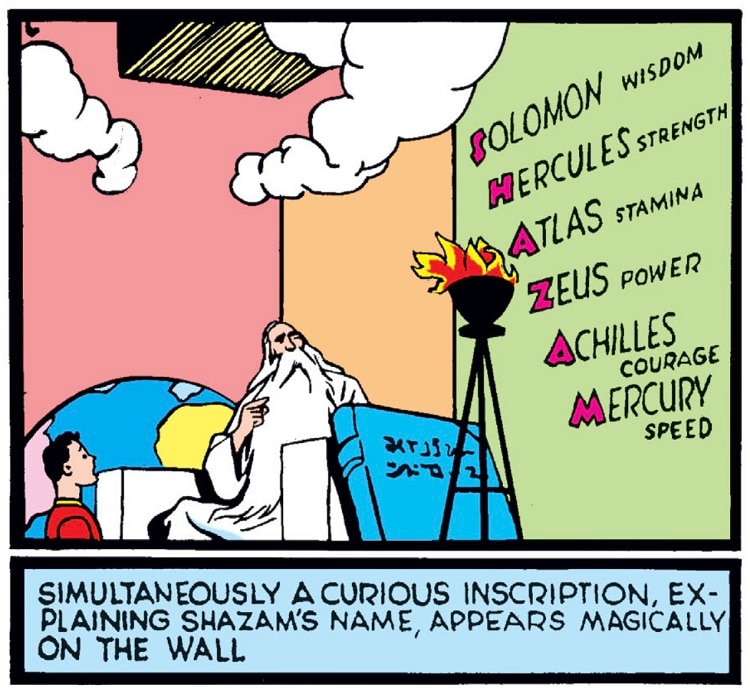 As the Tree of Life spreads its roots throughout the city, one of the first locations destroyed is a street appropriately named Hedgegrow Lane. I'm sorry, but with a name like that, you're almost asking for it.

Victor says "holy moley" as he sees the carnage caused by the Tree of Life. "Holy moley" was Billy Batson's catchphrase throughout the Golden Age, starting with Special Edition Comics #1.

As Shazam fights a giant dragon, he's cheered on by a citizen who says, "You're the best, Captain Marvel!" This bystander is portrayed by Michael Gray, the actor who played Billy Batson in

the 1974 Shazam television series.

He's even wearing the same outfit his version of Billy used to wear! Gray might have been off the mark by using the name Captain Marvel, but in fairness, that was Shazam's superhero name for decades.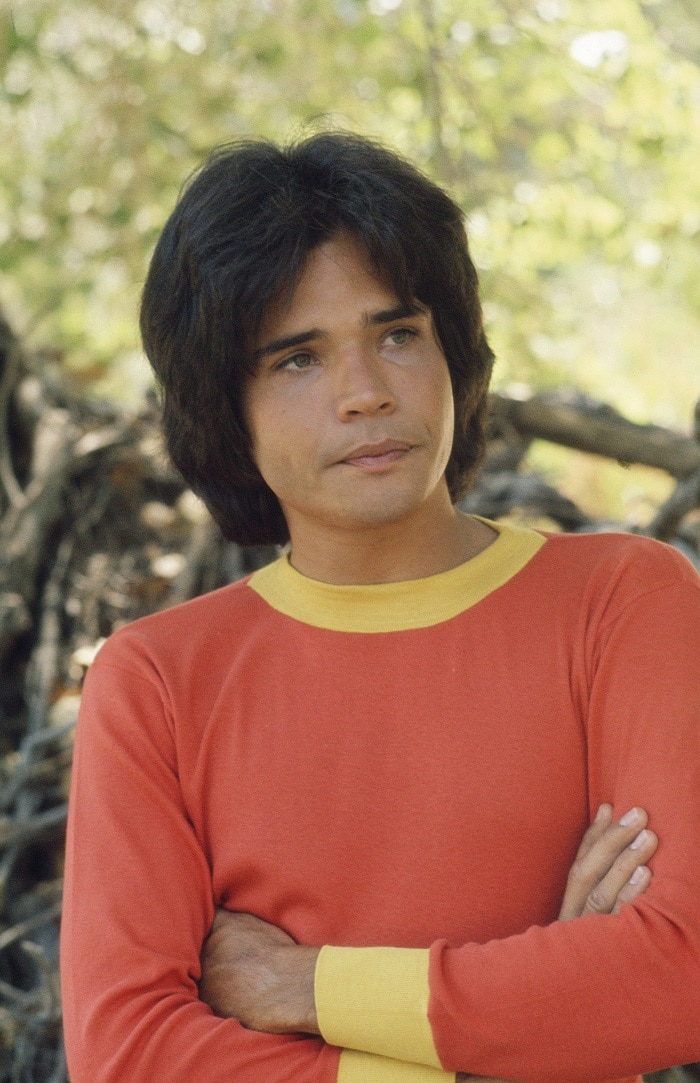 Did you spot the Fulci sign behind Shazam during the climatic battle? That was Sandberg's tribute to Lucio Fulci, a legendary director of horror films.

Not a hoax, not a dream, not a headless cameo! That was Gal Gadot reprising her role as Wonder Woman. For more on this surprise cameo,

check out this article in which David F. Sandberg explains how it came together

.

"A Little Less Conversation" by JXL and Elvis Presley plays over the ending credits.

Elvis was a huge fan of the Shazam family of comics.

In fact, the King of Rock and Roll even based his hairstyle off of Shazam's sidekick, Captain Marvel Jr. A few vintage Captain Marvel comics are also on display at Elvis' Graceland home.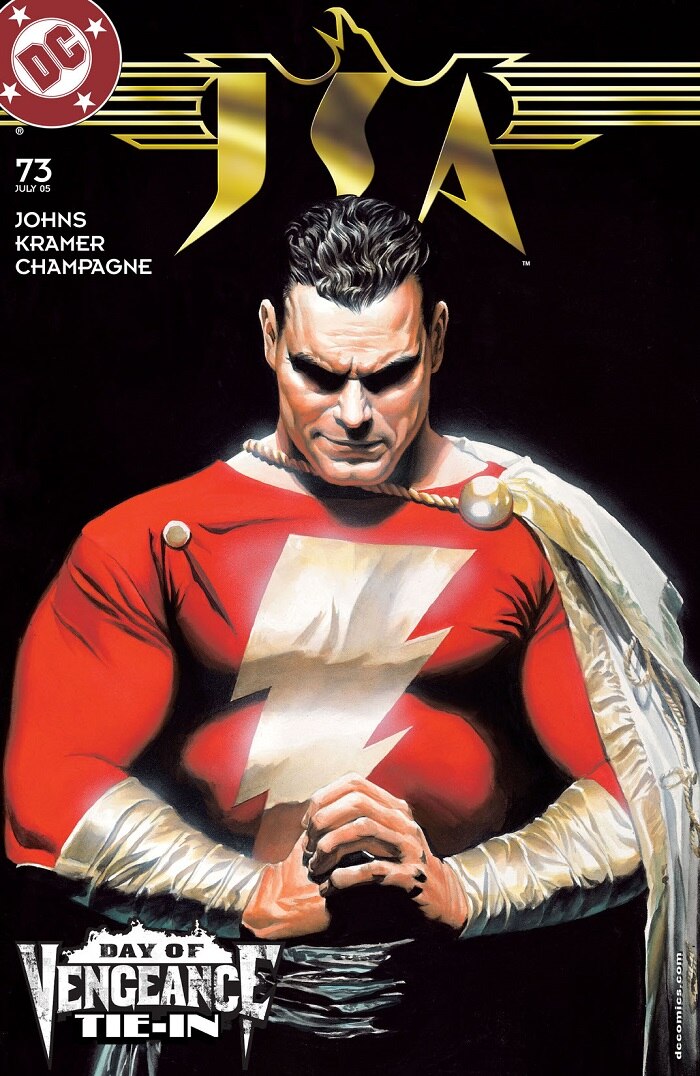 Since this movie began with Jamil from Peacemaker, it seems fitting that two other characters from the series would show up for the mid-credits scene. John Economos and Emilia Harcourt invite Shazam to join the Justice Society. Billy first joined the group in 2002's

JSA #37

.

The Avengers Society? No, that wasn't a reference to anything. Why do you ask?


 
Did you catch anything I missed? Be sure to tweet your Easter egg finds to me or let us know about them in the DC Community, and don't forget to catch Shazam! Fury of the Gods in theaters now!

Shazam! Fury of the Gods, starring Zachary Levi and directed by David F. Sandberg, hits theaters March 17th. Visit our official Shazam! Fury of the Gods page to buy tickets and catch up on all of the latest news, trailers and more!
Joshua Lapin-Bertone writes about TV, movies and comics for DC.com, is a regular contributor to the Couch Club and writes our monthly Batman column, "Gotham Gazette." Follow him on Twitter at @TBUJosh.
NOTE: The views and opinions expressed in this feature are solely those of Joshua Lapin-Bertone and do not necessarily reflect those of DC Entertainment or Warner Bros., nor should they be read as confirmation or denial of future DC plans.