DC Reveals March Variant Covers for Shazam! Fury of the Gods!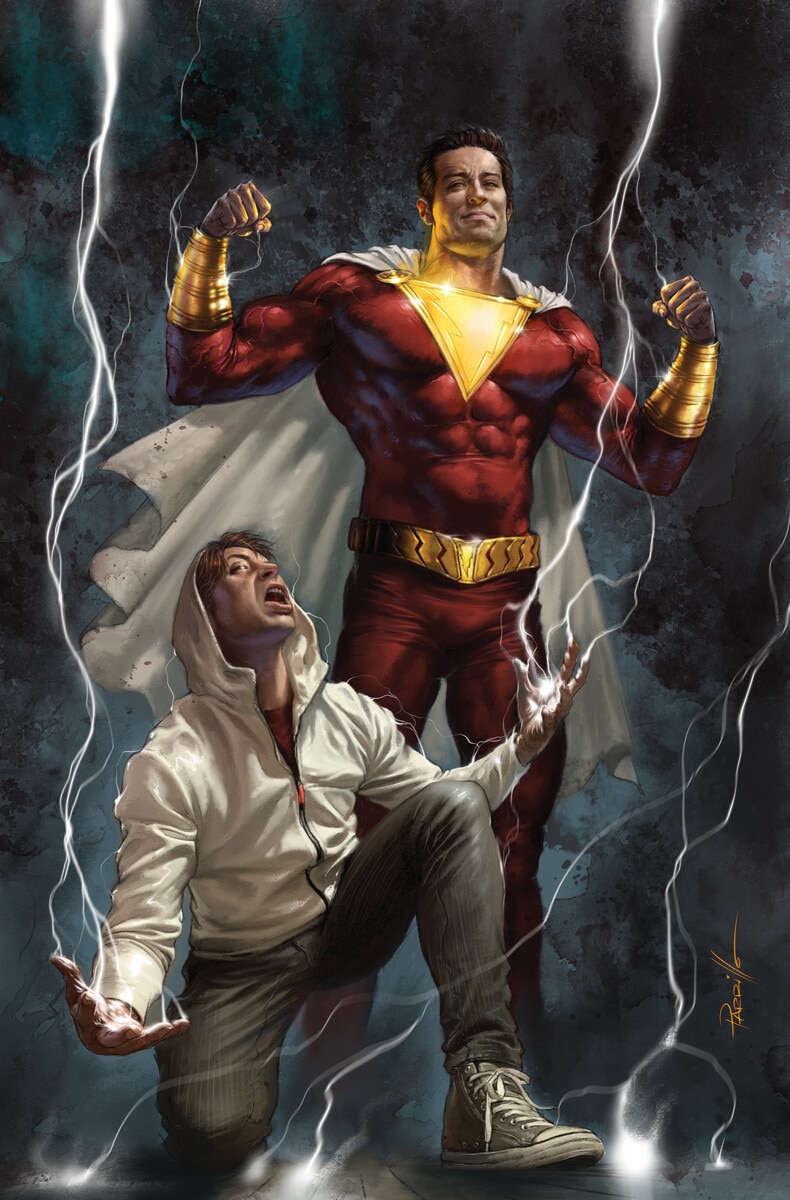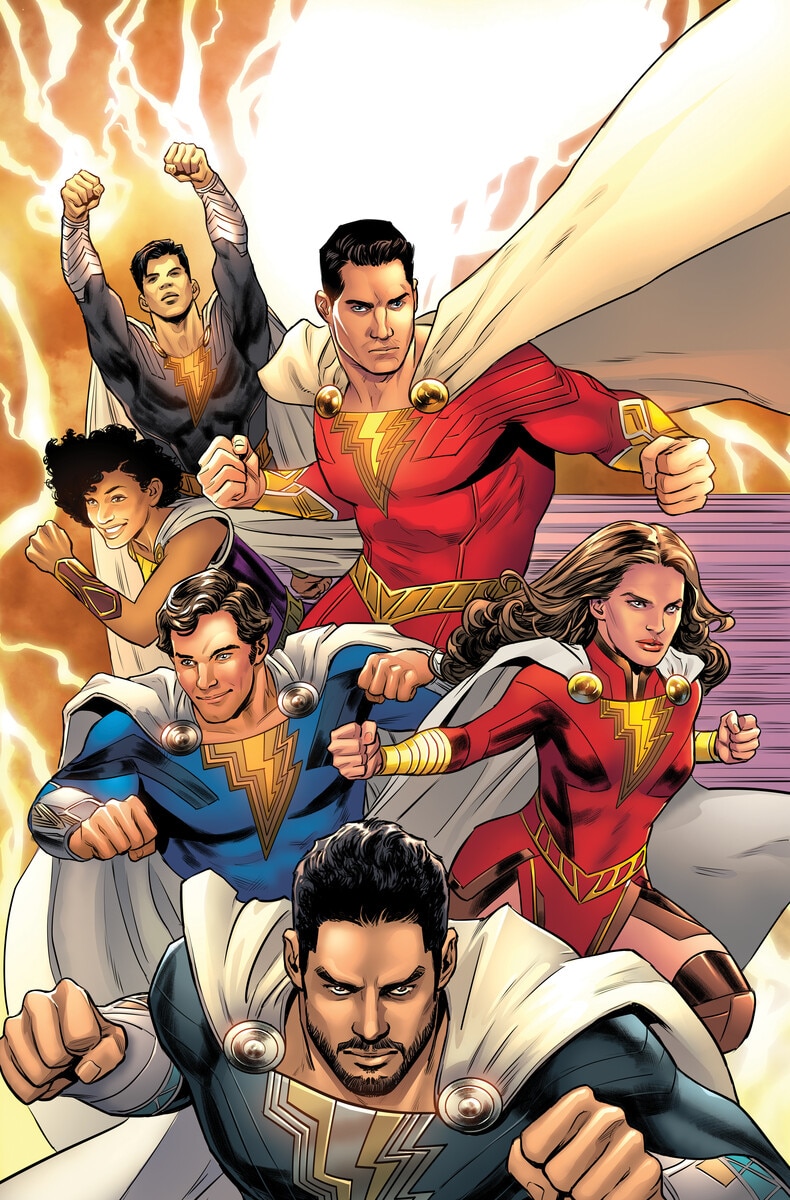 (Variant Covers, Shazam! Fury of the Gods – Action Comics #1053, Detective Comics #1070)
February Shazam! Fury of the Gods Special – Shazamily Matters Anthology Features Stories from the Cast of the Highly Anticipated Film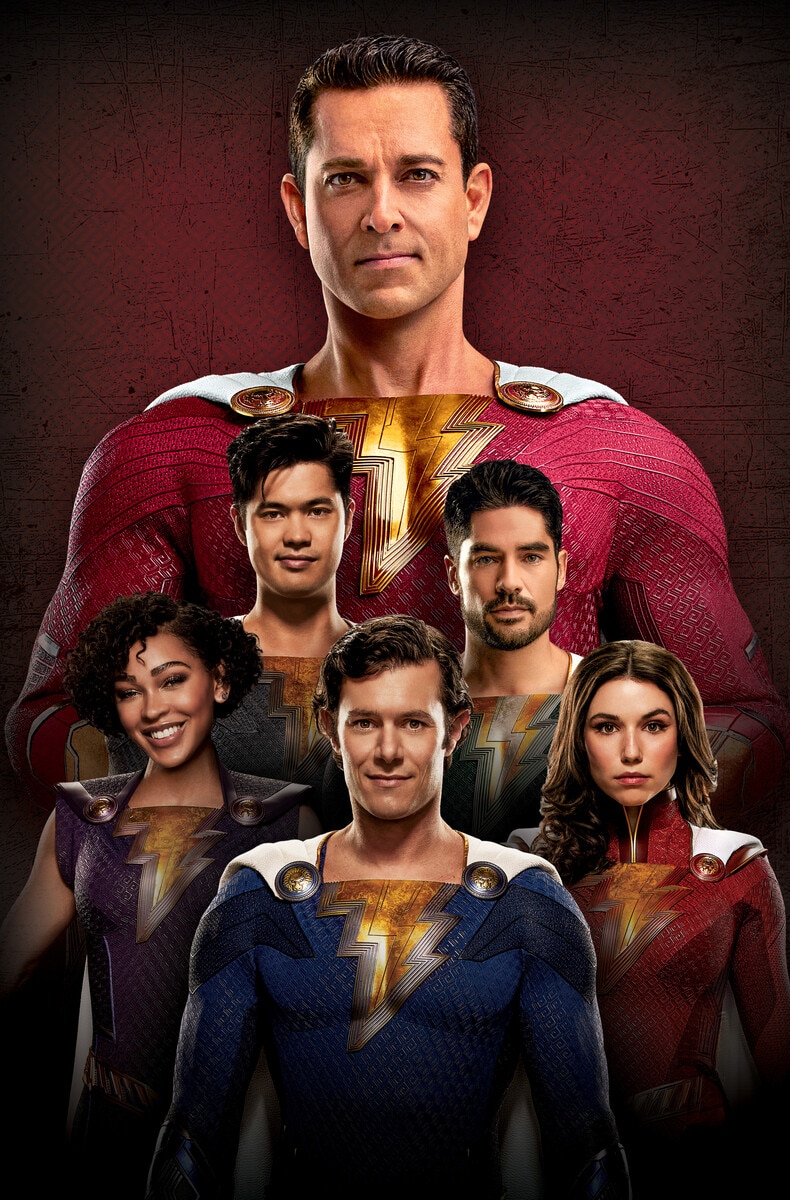 (Photo Variant Cover, Shazam! Fury of the Gods Special – Shazamily Matters)
The excitement is rapidly building for the March 17, 2023 release of Warner Bros. Pictures' big screen action-adventure Shazam! Fury of the Gods. This sequel to the David F. Sandberg-directed Shazam! reunites star Zachary Levi and the rest of the Shazam! family in an all-new battle to save the world from a dangerous trio of ancient gods.
DC is celebrating the film's release with some items that are must-haves for every Shazam! fan. Throughout the month of March, some of DC's top titles will feature special variant covers with art inspired by the movie, by some of comics' top artistic talents:
Adventures of Superman: Jon Kent #1 (3/7/23) – Lee Weeks
The Flash #794 (3/7/23) – Jerry Ordway and Alex Sinclair
Batman/Superman: World's Finest #13 (3/21/23) – Jesus Marino and Adriano Lucas
Wonder Woman #797 (3/21/23) – Pop Mhan
Action Comics #1053 (3/28/23) – Lucio Parrillo
Detective Comics #1070 (3/28/23) – Travis Moore
These variant covers are available at participating comic book shops; fans can check with their local shop for availability and pre-ordering.
Ahead of the film's release, star Zachary Levi and members of the cast come together as comic book storytellers with the release of Shazam! Fury of the Gods Special: Shazamily Matters, a one-shot anthology coming to comic book shops and participating digital retailers. The book will also be available day and date to all DC UNIVERSE INFINITE subscribers.
On sale February 28, 2023, this 96-page giant not only features a story from Zachary Levi, but also includes tales from several of the film's stars. Adam Brody, Ross Butler, D.J. Cotrona, Grace Caroline Currey and Faithe Herman are writing adventures spotlighting the characters they portray in the film. The book will include additional contributions from film director, David F. Sandberg and writer Henry Gayden, in addition to comic book writers Colleen Doran, Josh Trujillo and Tim Seeley, artists Freddie E. Williams II, Andrew Drilon, and more. Fan-favorite artists Jim Lee and Scott Williams will provide the main cover, with variant covers by Mayo "Sen" Naito, Logan Faerber and Stephen Byrne, plus a special photo variant cover featuring the Shazam! family in full costume.
Warner Bros. Pictures' Shazam! Fury of the Gods debuts exclusively in theaters in North America on Friday, March 17, 2023 and internationally beginning 15 March 2023. For the latest news on DC and The World's Greatest Super Heroes, visit the website at www.dc.com, and follow @DCComics on social media. For more information on DC UNIVERSE INFINITE and a free trial (where applicable), check out www.dcuniverse.com. DC UNIVERSE INFINITE. Please note, DC UNIVERSE INFINITE is not intended for children and is not available in all countries.