The Justice Society has existed long enough to see fashion trends come and go, but its members sure know how to dress to impress! Black Adam costume designers Kurt and Bart, who also created the dazzling fashion of The Hunger Games, took their talents and expertise to superhuman heights for the film.
"Authenticity and accuracy for costumes were so important to us," said Dwayne Johnson on Twitter. "Our 'best in the biz' costume designers (Kurt, Bart & team) took a lot of pride in taking it to the next level."
Here are our five favorite costumes from Black Adam, each showcasing the different ways someone can express their personalities as a superhero. Which look would you Rock?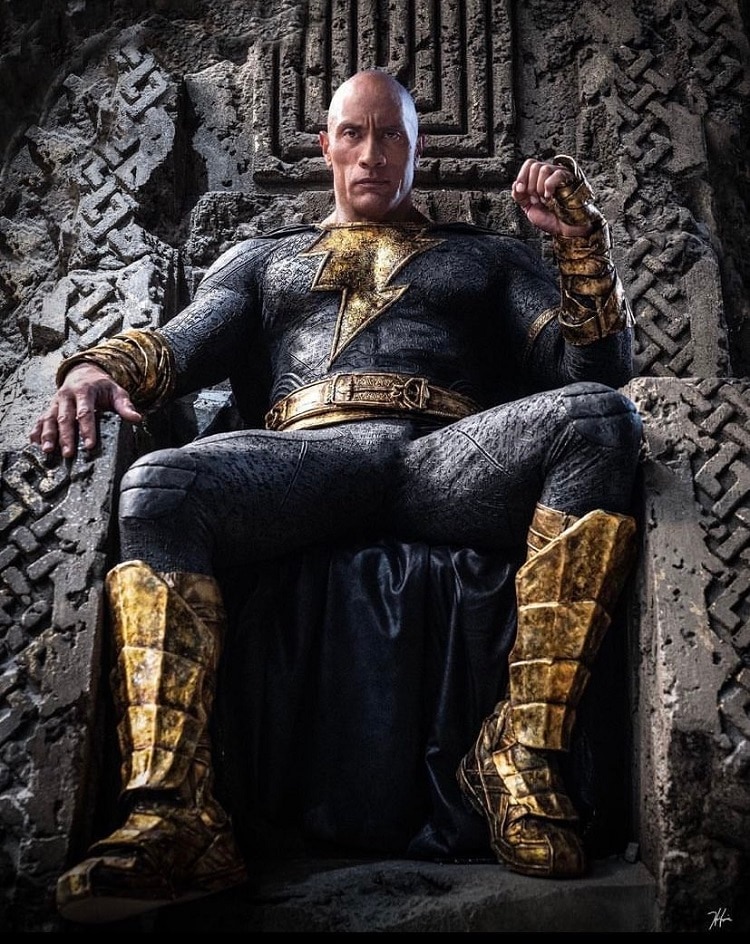 Black Adam
When we first meet Teth-Adam after he's been sealed away for thousands of years, his black costume is striking, to say the least. Skin-tight cracked black fibers wrap around to create an ominous, battle-worn look. The lightning bolt in the center of his chest is faded, with just a glimpse of gold shining through the darkness over his heart.
As the stakes are raised, Black Adam's costume gets a glow-up. He turns heads (and snaps necks) with even more gold accents on his boots and bracers along with a billowing black cape. Black Adam looks like he flew straight out of a comic book and onto the big screen.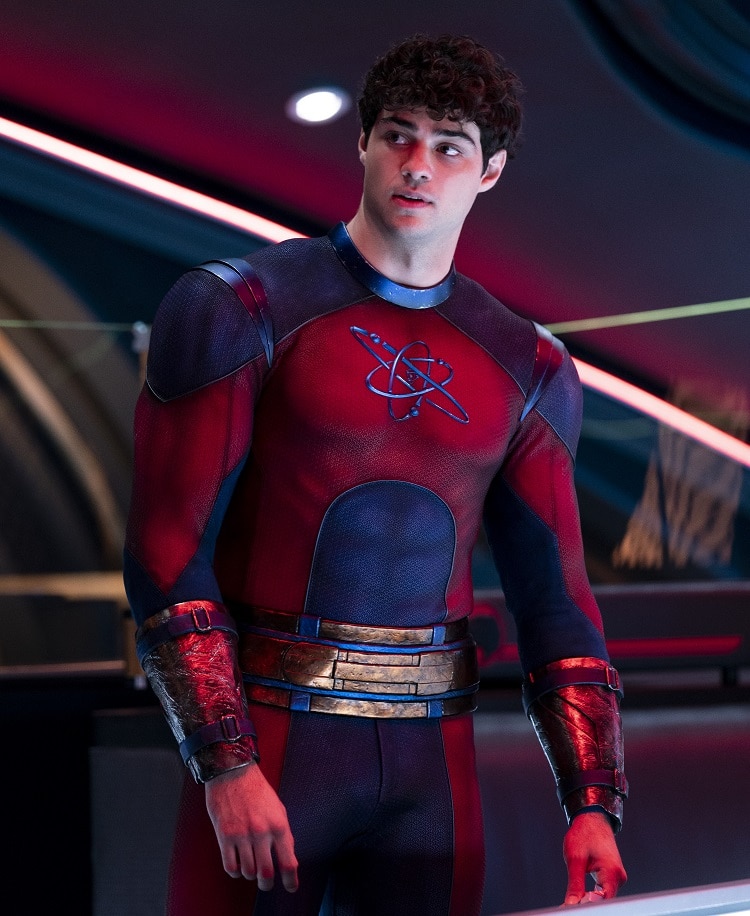 Atom Smasher
Al Rothstein's costume might be a hand-me-down from his uncle, but it gets the job done in style. An homage to Atom Smasher's classic comic book look with some added inspiration from 1980s wrestling, Al's iconic blue and red outfit makes a big impression.
The glowing atom on Al's chest is just one of a few eye-catching details. A current of blue energy runs through the suit's seams. Gleaming metallic bracers and a banded belt complete the look. Best of all, the suit and full-face mask must be the result of some cutting-edge engineering, as they grow and shrink effortlessly along with Atom Smasher. All in all, it's a tremendous suit that packs a big punch.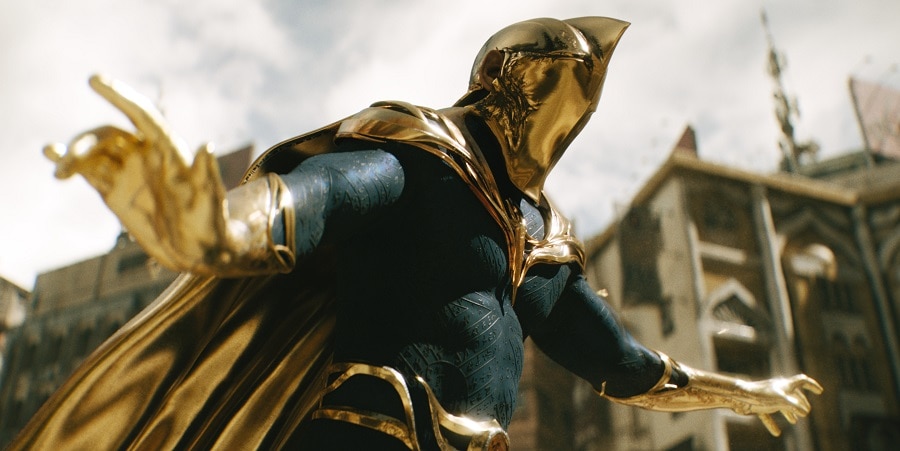 Doctor Fate
That. Helmet. Yes, yes, the Helmet of Fate confines the Lord of Order Nabu within it. But more importantly, look how shiny that thing is! The reflective surfaces of Doctor Fate's helmet, cape and golden armor gleam in every scene. Battle damage mars the helmet's otherwise perfect surface, hinting at a long history for the world-weary Kent Nelson.
Take a breather between the action in Black Adam by looking closely at Doctor Fate's costume. Mystical symbols crisscross the leathery blue fabric, adding even more mystery to the magic-wielder's aura. An ankh, long the symbol of the sorcerer, rests almost inconspicuously in the middle of the gold armor on his chest. All in all, this costume is nothing short of spellbinding.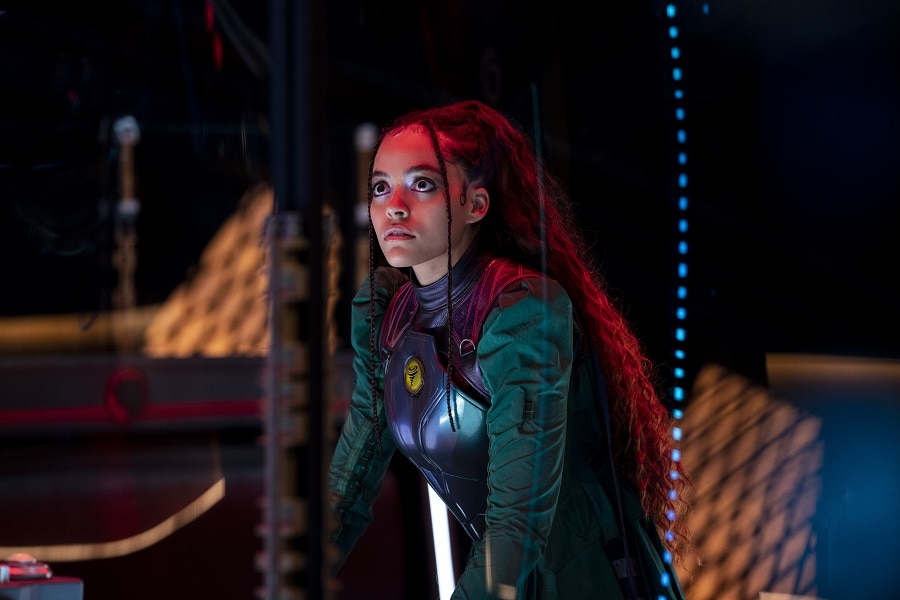 Cyclone
A swirl of purple and green dances through the air. It could only be Maxine Hunkel, AKA Cyclone! While most modern superheroes keep their costumes to black or other muted hues, Cyclone embraces bright colors. The young hero put her costume together herself, and it shows all of the personality that she poured into it.
Her purple pants with stripes are a brilliantly subtle homage to the original Cyclone in the pages of DC comics. In place of a cape, Maxine chose gauzy strips of purple and green fabric to adorn her arms. A small symbol of a cyclone completes the perfect superhero look. During the film, note how Cyclone's costume subtly changes, from her different hairstyles to her sleeves. Cyclone always takes the time to best express herself and we love it.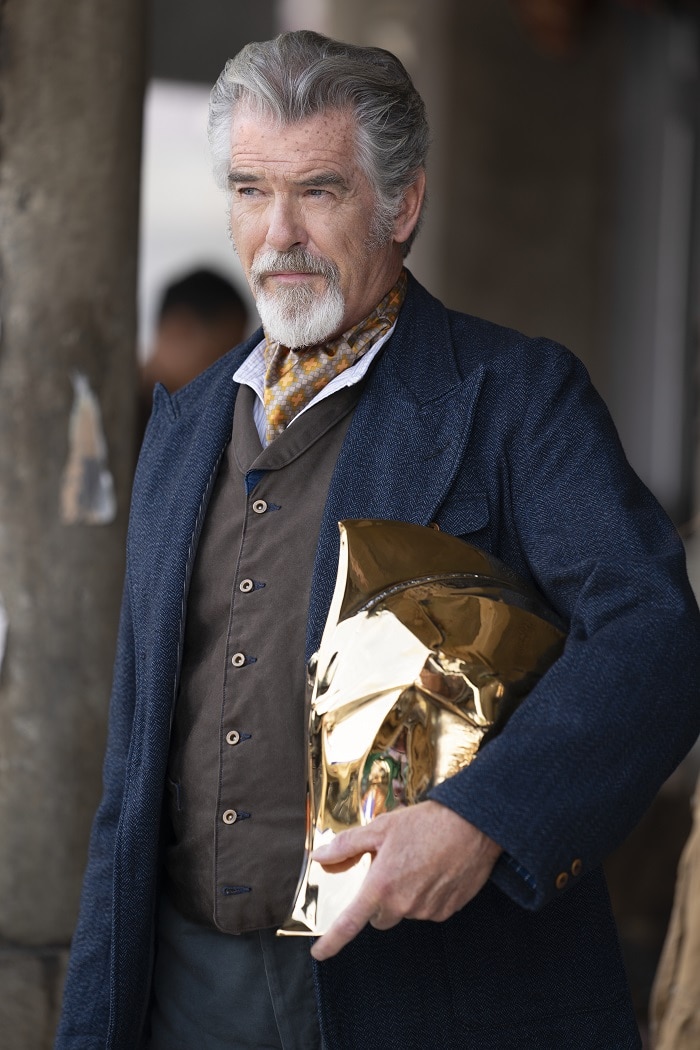 Kent Nelson
He's so fashionable that we have Doctor Fate on our list twice. Extravagant textures of silk and suede are paired with elegant patterns when Kent Nelson isn't in superhero mode. A soft coat and vest with a colorful scarf at his neck are standard attire for the wise wizard. It's an ideal outfit for a quick nap in the car or spectating as two super powerhouses work out their differences.
And Kent Nelson's most casual look, those silk pajamas he wears during a serious conversation with Carter Hall? Refined. Inspired. We need them.
 
Honorable Mention: Amon's Red Cape
Gifted to him by Atom Smasher and Cyclone, young Amon Tomaz dons his own attention-grabbing red cape adorned with the letters "JSA." While he doesn't need a cape to be a hero, it helps give Amon the confidence he needs when he knows it's time to stand up for what's right.
 
Black Adam, starring Dwayne Johnson and directed by Jaume Collet-Serra, is now playing in a theater near you. To buy tickets and catch up on all the latest news, features and trailers from the film, visit our official Black Adam hub.
Kelly Knox writes about all-ages comics and animation for DCComics.com and her writing can also be seen on IGN, Nerdist and more. Follow her on Twitter at @kelly_knox to talk superheroes, comics and pop culture.
NOTE: The views and opinions expressed in this feature are solely those of Kelly Knox and do not necessarily reflect those of DC Entertainment or Warner Bros.