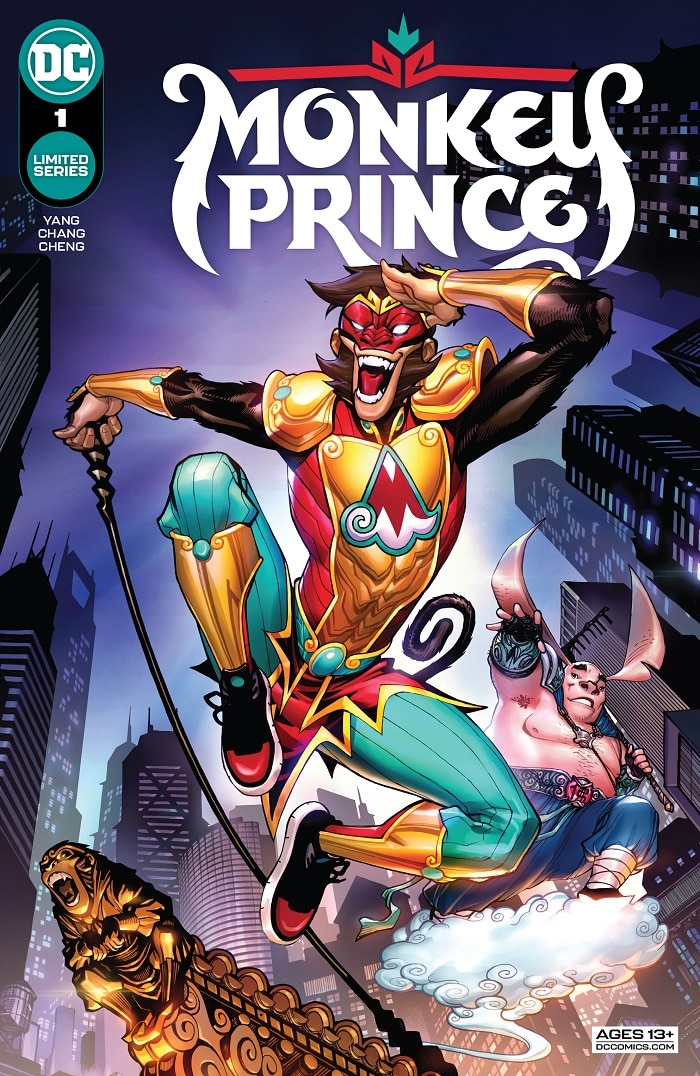 You may not know the name Marcus Sun now, but if he has anything to say about it, it's only a matter of time. The young hero has fought with, against and as Shazam (you had to be there) and taken on no less than the forces of Apokolips (well, a gang of parademons, at least). In fact, he may be new, but Marcus—a.ka. the Monkey Prince—is nothing less than the greatest superhero to ever set foot on Earth-Prime. Only…maybe don't actually call him a "superhero," because he hates superheroes. Even if he also happens to be best friends with one of them.
Look, we promise this all makes perfect sense. Or, at least, it will if you read Monkey Prince #1 when it hits shops next Tuesday. It's the debut issue of the "Journey to the West"-inspired character's new limited series, giving us our first look at Marcus' humble origin. (Also, make note because this is probably the only time you'll see us use the word "humble" to describe anything that has to do with the Monkey Prince.) It will reveal how a fearful teenager who's spent his life drifting from city to city with his parents eventually becomes a powerful champion and "a great sage equal to heaven." How he came under the tutelage of the reformed demon known as Pigsy. And why his real rival—the one that's been continually most effective at thwarting his plans and causing him grief—may just be his own tail.
Written by Gene Luen Yang and drawn by Bernard Chang, Monkey Prince #1 builds off of the groundwork laid by Marcus' first two appearances in DC Festival of Heroes and Monkey Prince #0. It's also the perfect way to celebrate the Lunar New Year and kick off the Year of the Tiger. But no one said we can't get the party started a bit early, so we're giving you an exclusive sneak peek at just what's in store. Enjoy this first look, and don't miss out on the full issue when it leaps into stores next week!
Looking for more Monkey Prince? Read the ten-page prologue, Monkey Prince #0, for free on DC UNIVERSE INFINITE.
Monkey Prince #1 by Gene Luen Yang, Bernard Chang and Sebastian Cheng is available Tuesday, February 1 in print and as a digital comic book.