What to Read from DC This Halloween
This October, DC has horror fans covered with a spooky selection of new comic books and classic stories meant to thrill and chill readers. In October, fans will be treated to exciting new stories including two tales from the new DC HORROR imprint: the conclusion of the terrifying series, THE CONJURING: THE LOVER and the first issue of the hilarious yet horrifying SOUL PLUMBER series from the Last Podcast on the Left Team, in addition to a new noir tale in BATMAN: THE LONG HALLOWEEN SPECIAL.
Grab some candy and celebrate Halloween DC style!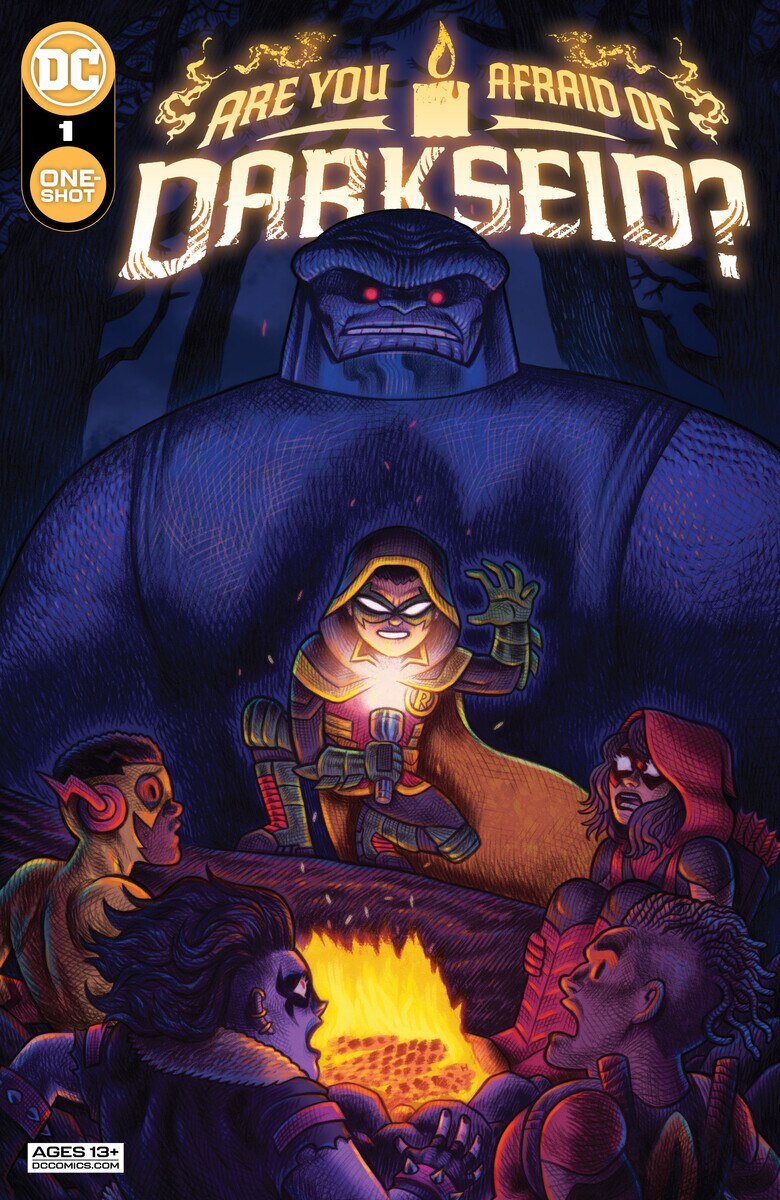 October kicks off with an all-ages anthology special: ARE YOU AFRAID OF DARKSEID? #1, available on October 5. DC invites readers to gather 'round the campfire, and indulge in the timeless tradition of sharing scary stories. The Teen Titans guide those brave enough through terrifying tales with a DC twist: Batman and the hidden killer, Superman and Lois Lane and the killer in their back seat, Harley Quinn and Darkseid versus a furious Bloody Mary, and four more stories so hair-raising you'll call your momma to come pick you up. This collection of stories features the work of writers Jeremy Haun, Ed Brisson, Terry Blas, Elliot Kalan, Kenny Porter, Jackson Lanzing, Collin Kelly, Calvin Kasulke and artists Garry Brown, Jesus Hervas, Mike Norton, and Max Dunbar, Chris Mitten, and Dan Hipp.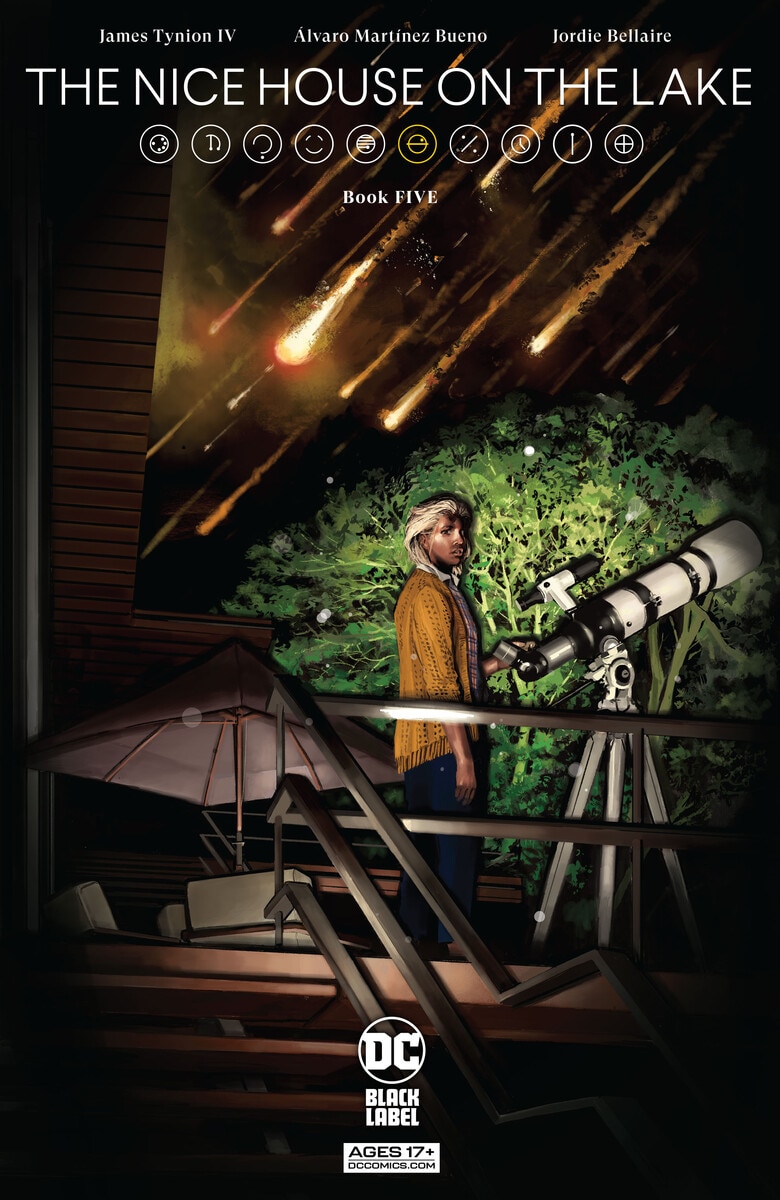 And there's no better time to get into THE NICE HOUSE ON THE LAKE, the smash-hit horror series from writer James Tynion IV and artist Alvaro Martinez Bueno.
This captivating, stylish title from DC Black Label starts off with that perfect horror set-up: an invitation to an astonishingly beautiful house, for a vacation that seems maybe too good to be true. Everyone who was invited to the house knows Walter—well, they know him a little, anyway. Some met him in childhood; some met him months ago. And Walter's always been a little…off. But after the hardest year of their lives, nobody was going to turn down Walter's invitation, even as what was meant to be an idyllic escape starts to take a dark turn.
Check out Issue #5, on sale October 5th, and catch up on Issues #1-4. You'll never look at an invite from a friend the same way again!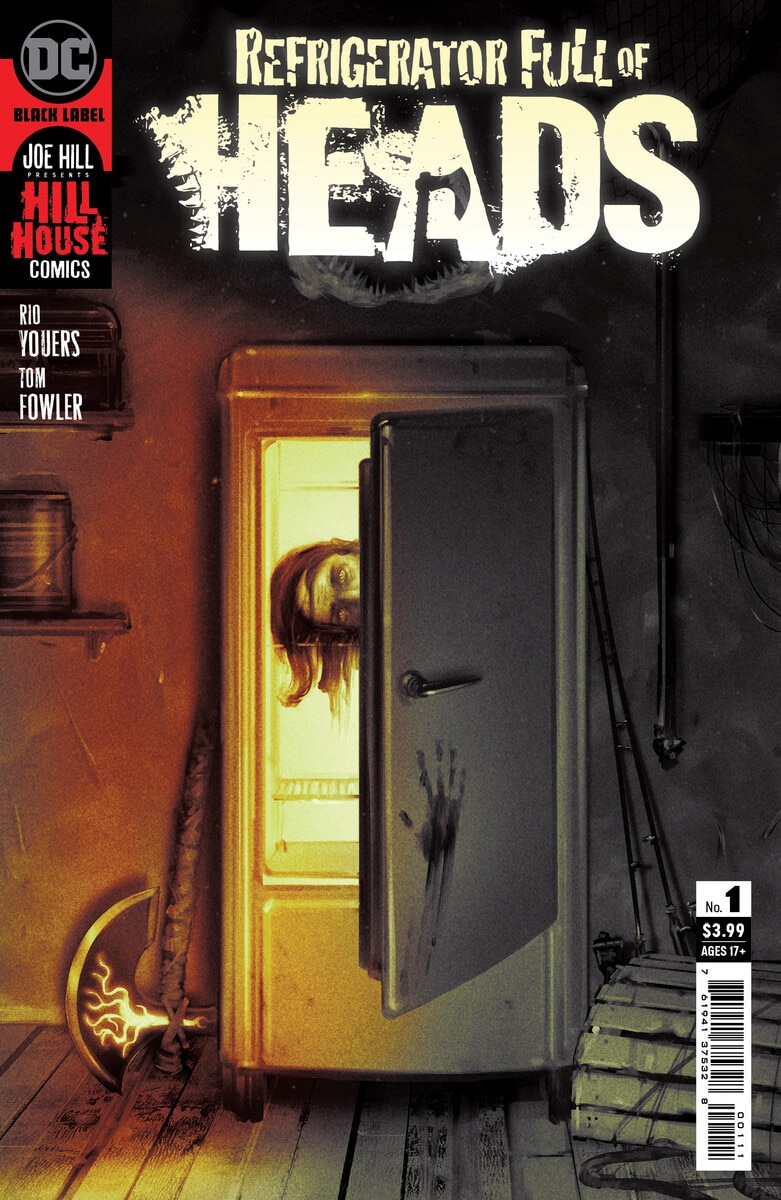 On October 19, HILL HOUSE is back with REFRIGERATOR FULL OF HEADS.
Writer Rio Youers and artist Tom Fowler bring readers back to bloody Brody Island. At the bottom of the bay, the mysterious axe that unleashed violent pandemonium during the hurricane of '83 has been waiting… but nothing that powerful stays buried. With a new sheriff, new visitors, and a dangerous Great White Shark spotted off the coast, the pieces are all in place for terror to rise again when vacationing couple Calvin Beringer and Arlene Fields stumble onto the wrong side of Brody's unsavory elements.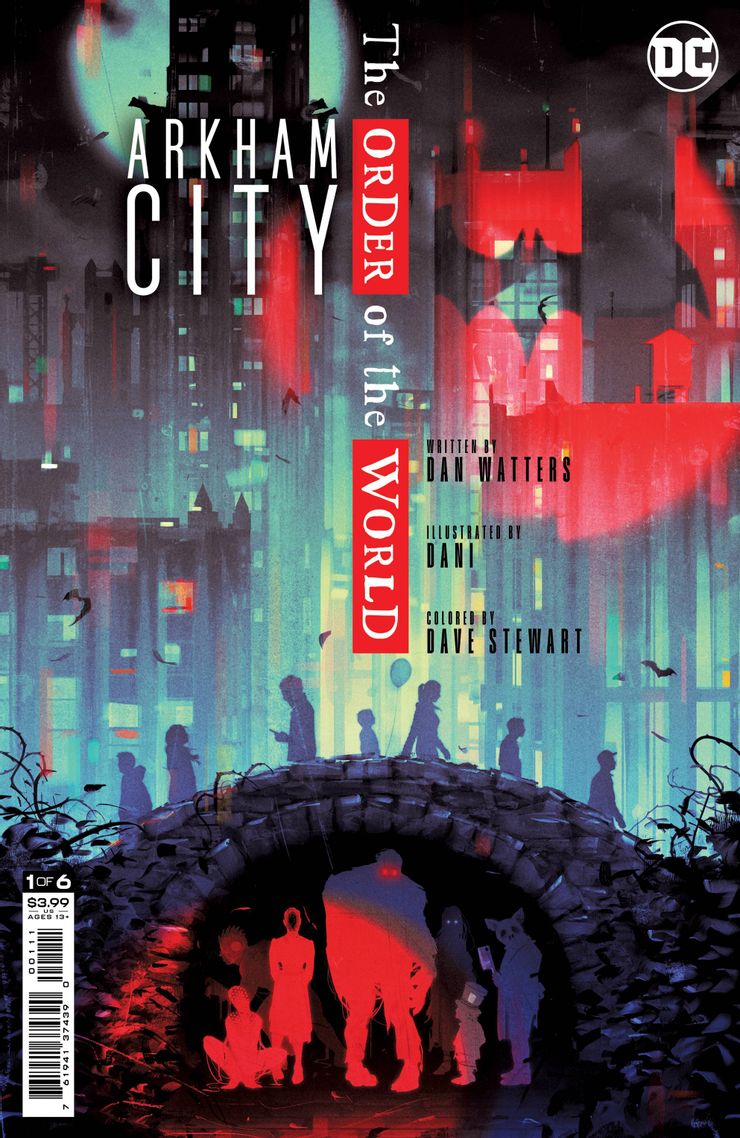 Of course, Gotham City isn't immune from terror. ARKHAM CITY: THE ORDER OF THE WORLD #1, from writer Dan Watters and artist Dani, creates an odyssey through the deepest depths and darkest shadows as the citizens of Gotham City find all-new reasons to fear the night.
The Joker's attack on Arkham Asylum left the long-standing Gotham establishment in ruin, most of the patients killed or missing, and only a handful of surviving staff—a few nurses, a gravely injured security guard, and one doctor. In the chaos of the assault, it is believed that several of the asylum's patients escaped and scurried off into the dark nooks and crannies of Gotham City. Now, these Arkhamites walk among us, and it's up to the Asylum's one remaining doctor, Jocasta Joy, to round up her former patients.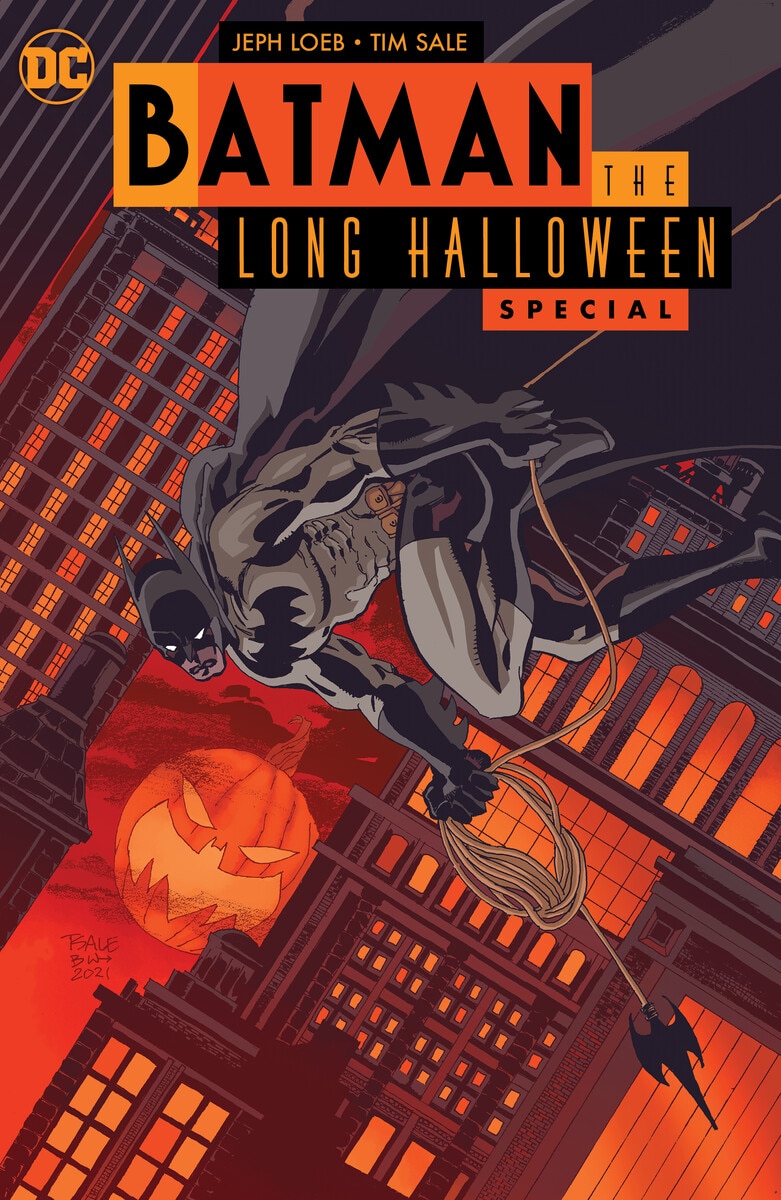 A quarter century has passed since the release of the Eisner Award winning BATMAN: THE LONG HALLOWEEN from writer Jeph Loeb and artist Tim Sale. A classic of the Bat-canon, Loeb and Sale return to continue their story and show that some secrets never stay buried in BATMAN: THE LONG HALLOWEEN SPECIAL with a mystery that could destroy Batman, Commissioner Gordon, Two-Face, and…well, that would be telling, wouldn't it? Releasing just in time for Halloween, Batman: The Long Halloween Special #1 will be available on October 26.
Fans can also enjoy the full, original 13-issue limited series of BATMAN: THE LONG HALLOWEEN currently available on DC UNIVERSE INFINITE.
And of course, DC HORROR, DC's new spine-tingling 17+ imprint, is here with the chills and thrills.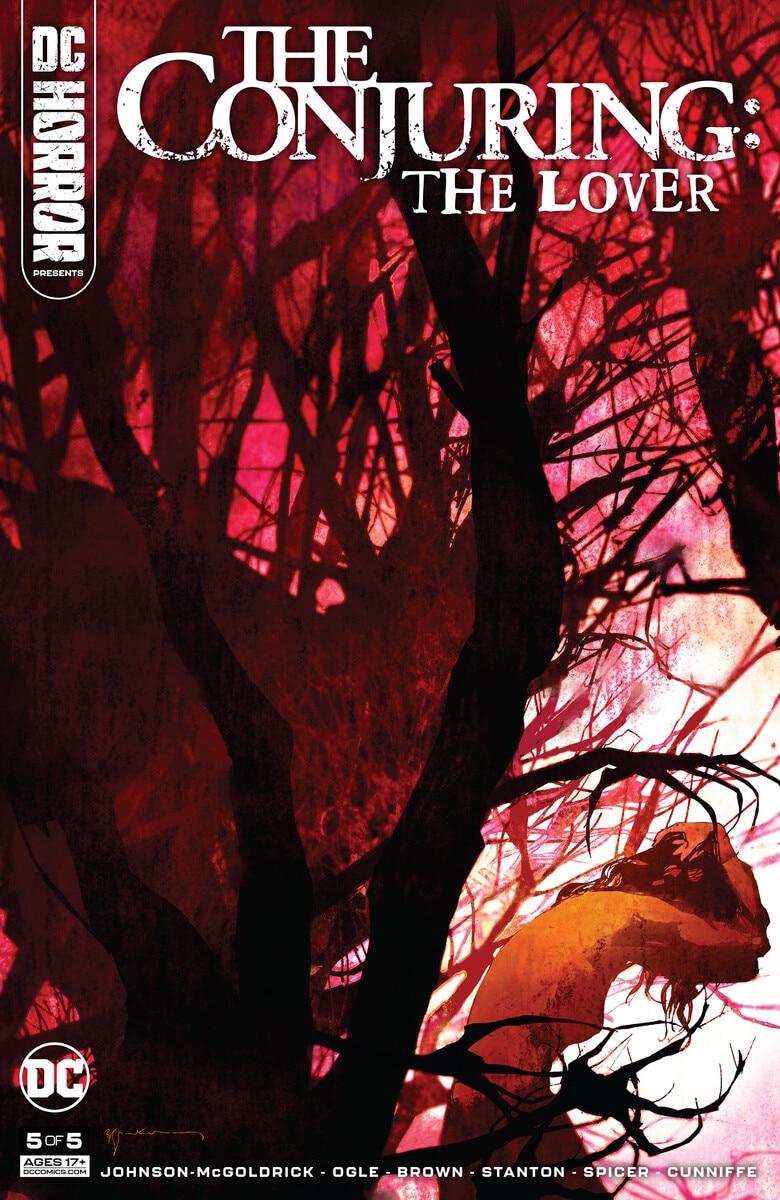 DC HORROR PRESENTS: THE CONJURING: THE LOVER #5, the last issue of the mini-series prequel to The Conjuring: The Devil Made Me Do It will hit shelves on October 5th, with a gut-punch finish from writers  David L. Johnson-McGoldrick and Rex Ogle, with art from Garry Brown and covers by Bill Sienkiewicz.
Something terrifying has been happening to Jessica. She's returned to her freshman year of college after winter break, bringing with her the anxieties of last semester's poor grades, the awkwardness of facing a boy she wishes she'd never slept with, and an undeniably unnerving feeling of being watched. She soon comes to realize that something evil made her its target, driving her down into a spiral of paranoia and isolation, centered around a terrifying act of violence she can't remember.
The must-read series includes back-ups diving into the Warrens' Haunted Artifact room, expanding The Conjuring universe for fans.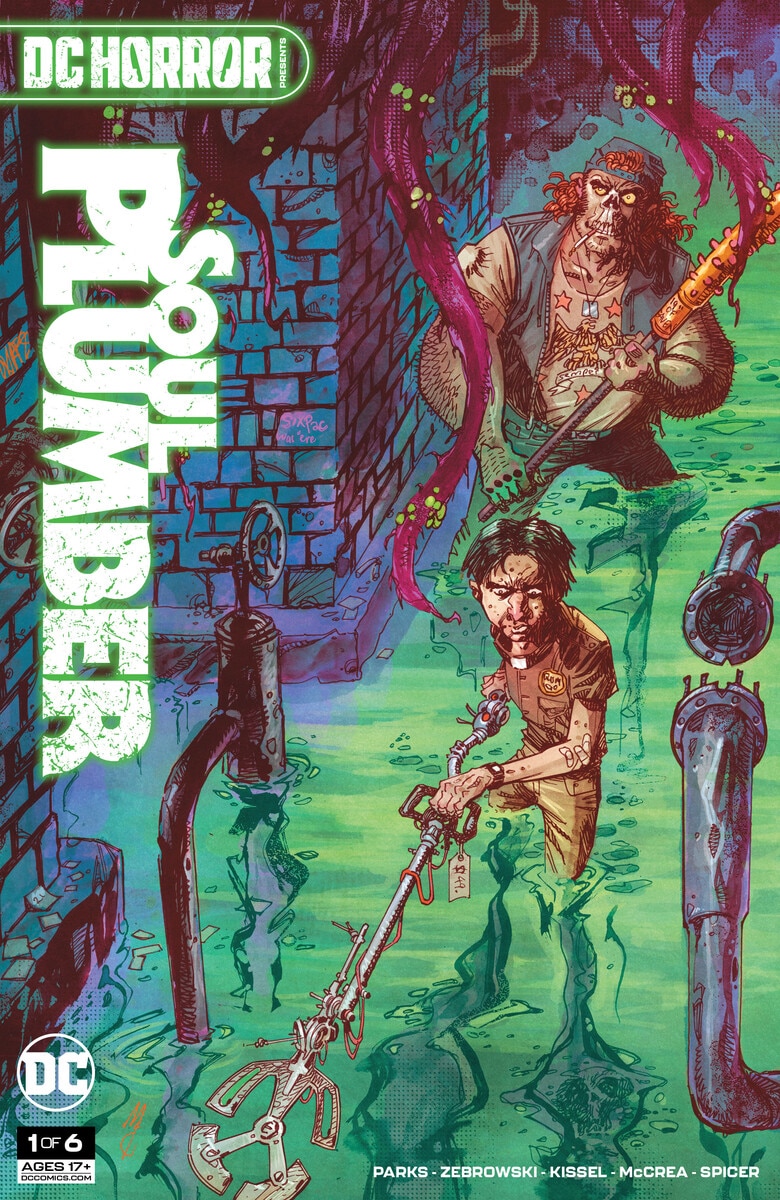 New from DC HORROR, it's SOUL PLUMBER #1 From Marcus Parks, Henry Zebrowski and Ben Kissel, the hosts of The Last Podcast on the Left, with gorgeous, creepy art by John McCrea.
This six-issue series that dives deep into the sewers of the human soul—and dredges up some demons. Edgar Wiggins, a disgraced former seminary student, is desperate to find a way to answer what he believes is his higher calling. He thinks he's found it in a seminar hosted in a hotel conference room by the Soul Plumbers, who have a machine that could be the secret to delivering souls from Satan. Edgar's too broke to buy in, but that's not enough to stop this true devotee: he steals the blueprints and builds a pirated version with what components he can afford on his gas station attendant salary.  Then he goes after a demon, misses… and ends up pulling out something much worse.
The first issue of this new horror-comedy series is available October 5th.
And more horror awaits in the DC Universe, with two new titles hitting shelves on October 21.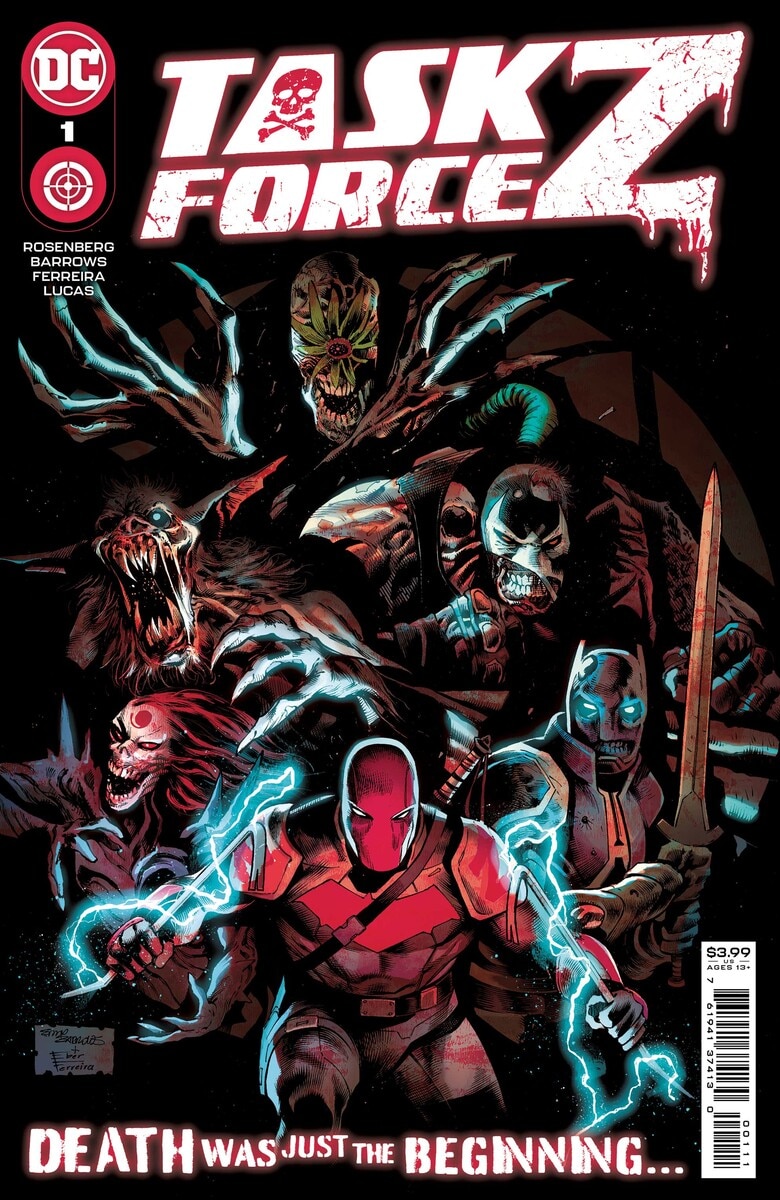 Spinning out of back-up stories in Detective Comics comes TASK FORCE Z #1, on sale October 26. The dead are back, and Red Hood is leading a new team of undead Arkham Asylum inmates in Task Force Z. Writer Matthew Rosenberg and artists Eddy Barrows and Eber Ferreira are creating an action packed story, set in the aftermath of the infamous A-Day attack that left those imprisoned in Arkham dead. With a second chance at life and a mysterious benefactor pulling the strings, Red Hood -- who also knows a thing or two about coming back from the dead -- will lead the team of Bane, Man-Bat, The Arkham Knight, Sundowner and Mr. Bloom.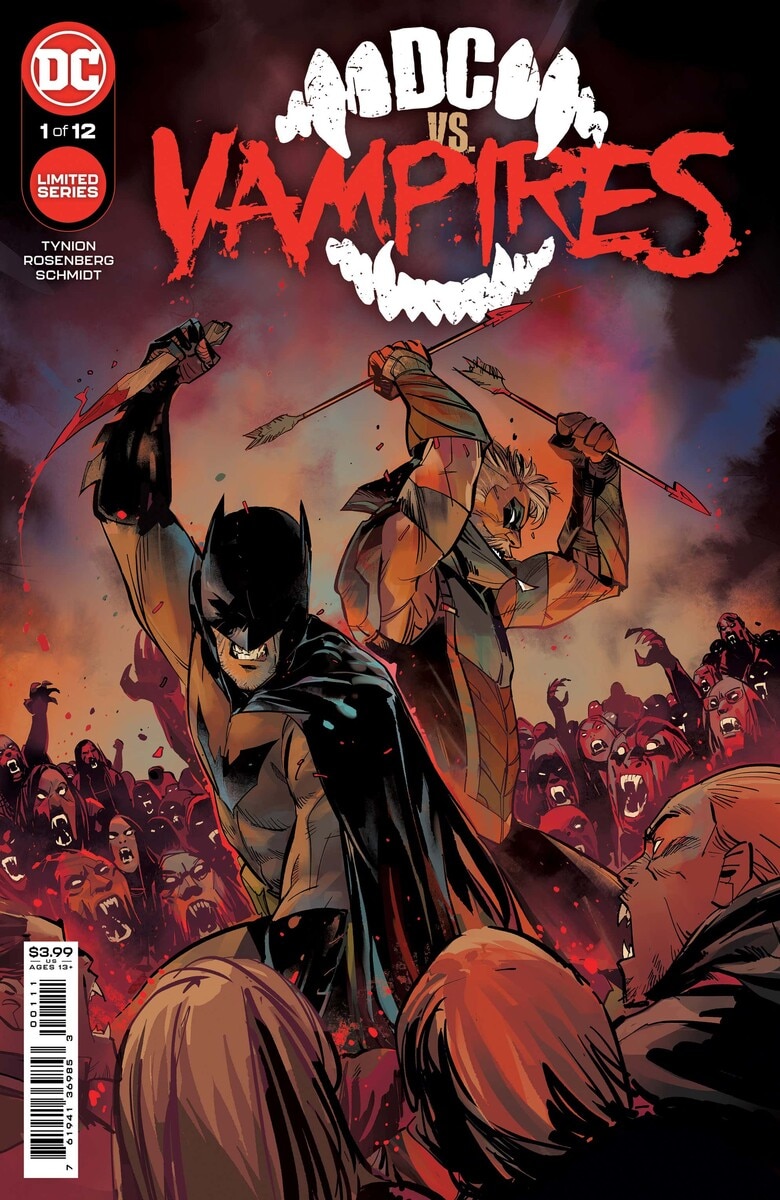 The undead are also on the attack in DC VS. VAMPIRES #1, a new, terrifying story from writers James Tynion IV and Matthew Rosenberg and featuring the work of artists Otto Schmidt, Jorge Molina, Francesco Mattina, and Ejikure. DC VS. VAMPIRES is a special, standalone twelve-issue limited series, pitting the Justice League against a secret, hidden army of vampires, leaving our heroes unsure of who they can trust.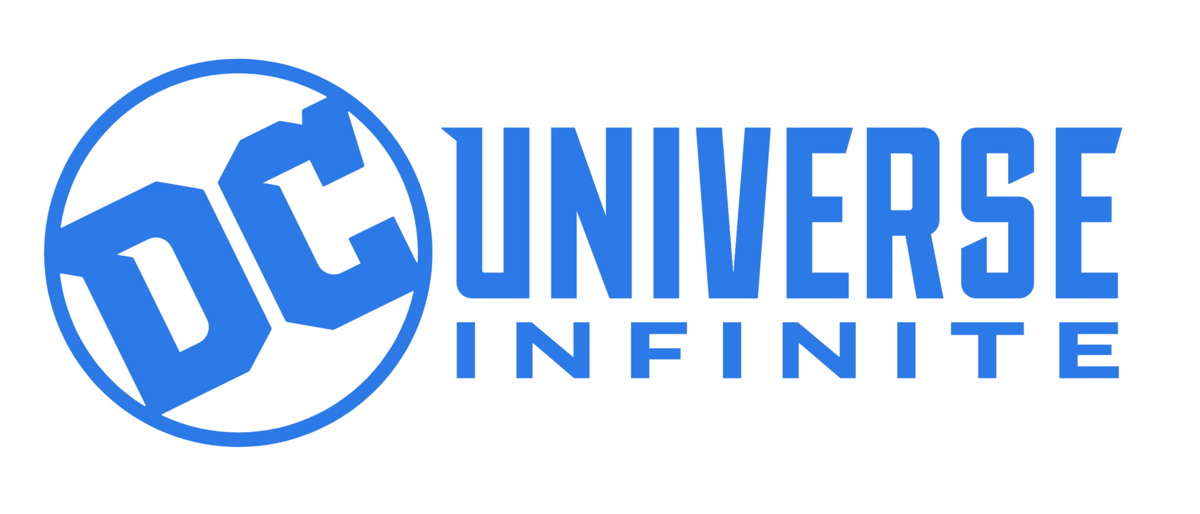 In addition to October's new releases, fans can enjoy a selection of classic tales on DC UNIVERSE INFINITE. Check out the spooky selections from DC's digital subscription platform, from classics to the latest titles including:
HELLBLAZER
DC HOUSE OF HORROR
HOUSE OF MYSTERY
SWAMP THING (1982-1996)
AMERICAN VAMPIRE 1976
And fans can also read SANDMAN on DC UNIVERSE INFINITE--or, if you prefer to listen to eerie stories in the dark, check out the incredible adaptation on AUDIBLE: SANDMAN ACT II.
For more information on DC UNIVERSE INFINITE, visit the website at www.dcuniverseinfinite.com. For the latest information on everything DC, check out the main site at www.dccomics.com, and follow @DCComics and @thedcnation on social media.